Start at one edge of town and drive to the other and you're there in less than a minute. With some, thousands of people pass by or through them every day. Others are so far off the beaten path that they are seen each day only by the 200 or so residents who call these places "home." 
A select few have seen growth. With most, populations have been on the decline for at least a decade, leaving those who live there to wonder, 
"What will become of it?"
Stella, Mo. | Asbury, Mo. | Walnut-Stark, Kan. | Neck City, Mo. | Hepler, Kan. | Peoria, Okla. | Cato, Kan. | Gateway, Ark | West Mineral, Kan. | Stotts City, Mo. | Nashville, Mo. | Cayuga, Okla. 
 Home
Where are the dots on our map? 
We've selected 12 tiny communities in Kansas, Missouri, Oklahoma and Arkansas. Globe Enterprise Editor Andra Stefanoni and Globe Photographer Roger Nomer are setting out this year on a quest: To document each of these places by year's end. 
Stella, Mo. |  Pop. 158 
By Andra Stefanoni
@andrastefanoni
Chuck Dalbom is pointing with one foot at names memorialized on bricks paving a veterans memorial when a bald eagle glides above nearby treetops, silhouetted against a sky that is trying to become blue and sunny.
Dalbom straightens and watches it for a moment.
"That's Stella: 'Where eagles soar'," he said.
It's not the first time he's mentioned the slogan on this day, having used it to punctuate his guided walking tour of the village, population 158.
Eagles, common to the skies above Stella this time of year and in two-dimensional form in buildings throughout the village, are rooted in its history and, perhaps, its future.
Each January they are what draw to this dot on the map about 1,500 people hoping for a chance to view them through their binoculars or come away with a prize-winning photograph of the national symbol.
But the eagles don't stay, nor do the people.
Dalbom, 82, and his wife, Doris, who is "a little younger," have long had dreams of changing that.
"A new city hall. Wouldn't that be great? 
I hope it happens before I die."
Stella is a village in Newton County located about 17 miles southeast of Neosho.
The population was 158 at the 2010 census. The town is  known for the number of eagles that overwinter in the area.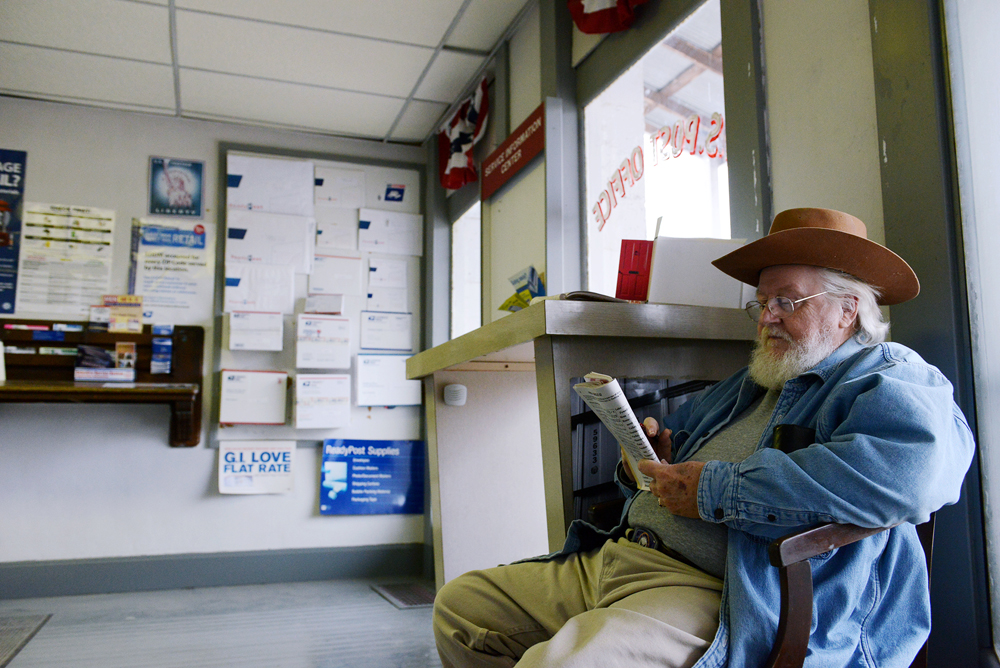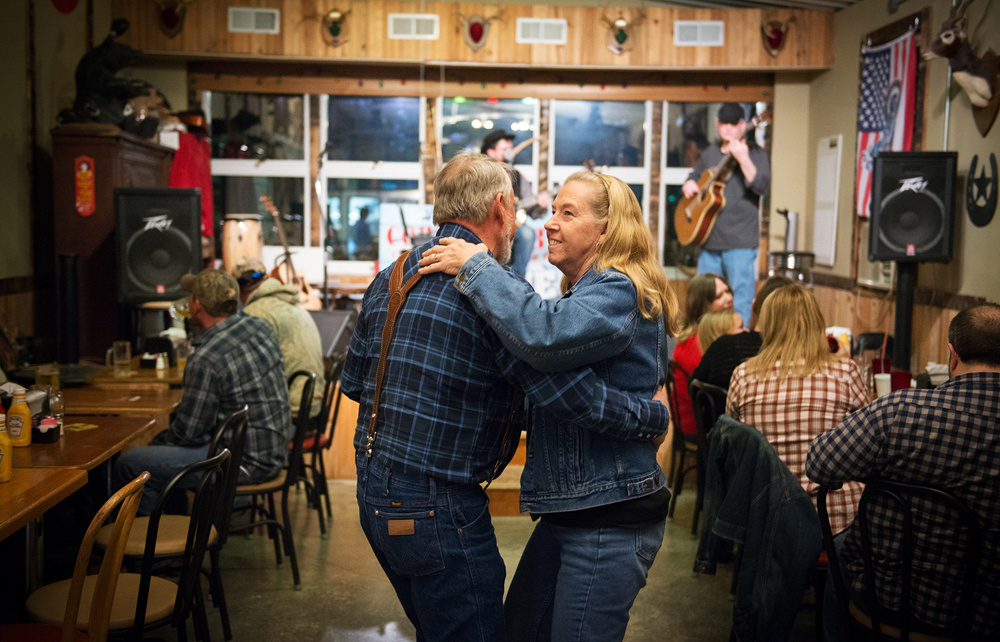 By Andra Bryan Stefanoni
@andrastefanoni
It's Saturday night in a town whose population wouldn't even fill a small elementary school most nights.
But on this night, stand by either of the two city limit signs and you'll see a line of car headlights approaching on Missouri Highway 171, dotting the darkness as they pass farm fields to the north and the south of town.
A year ago, their drivers would have hit the city limits and spent exactly 24 seconds in Asbury, a dot on the map between Joplin and Pittsburg, Kan.
Tonight, some of the cars slow to a stop.  
People get out.
They'll stay awhile, eating food, spending money, being entertained. They have come to Cowboy Bob's.
"It's a little magnet in the middle of nowhere," said Becky Peavler, who signed on as a server at Cowboy Bob's in October, as she prepares for the onslaught of diners.
The restaurant, which in May will celebrate a year in business, is the first restaurant to open in Asbury in many years — at least seven, when the now closed Stewart's Café across the street opened. Before that, no one can recall.
"I'd say it's unusual for something new to open in a town this size," Peavler said. 
Asbury, Mo. | Pop. 207  
"I've traveled all over the country but there is no place like home,"
ABOUT ASBURY 
Asbury is in Jasper County, located 15 miles north of Joplin and 15 miles south of Pittsburg, Kan.
The town's school, which closed in the late 1980s, got new life in 2008 when current Mayor Benny Brown purchased it and renovated it for use as his home.