Change in Missouri Clean Water Commission opens door for new CAFO in region
CAFO laws leave some Goodman residents feeling ignored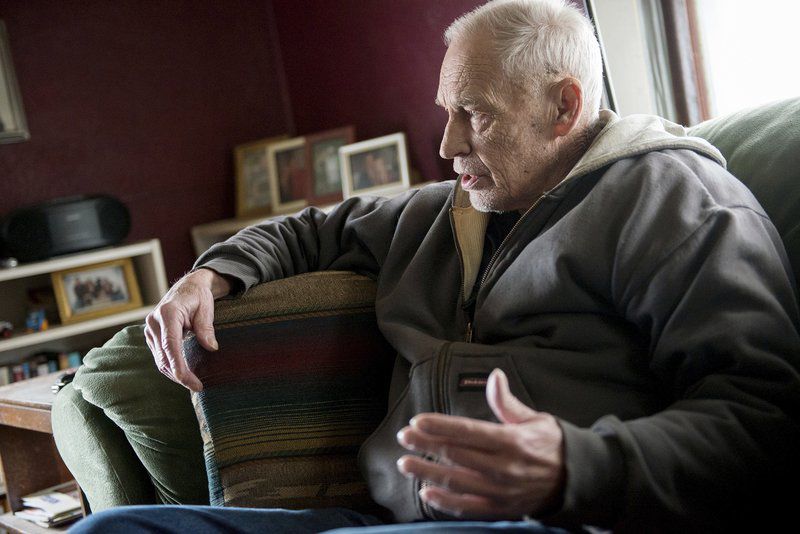 GOODMAN, Mo. — Nearly two years ago, David Clemens joined dozens of other Goodman-area residents to pack a public hearing held by the the Missouri Department of Natural Resources. Most came to express concerns about a proposed poultry farm between Goodman and the Newton County line that would house more than 370,000 chickens.
On their minds was the potential impact of RNR Farms on water quality, the local water supply, and odor they feared would be created by the farm.
After the meeting, Clemens was one of a number of people who wrote to the DNR to further express their worries and to try to get more answers.
For nearly two years, the permit for the project was tied up in appeals, but last month, the Missouri Clean Water Commission, part of the DNR, voted unanimously to approve the concentrated animal-feeding operation (CAFO) permit application for RNR Farms and for another controversial CAFO, a hog farm in Grundy County.
The Clean Water Commission's vote in favor of the CAFOs came on Dec. 12, shortly after Missouri Gov. Eric Greitens appointed three new people to the commission, all with ties to agriculture. The meeting was delayed until after Greitens announced the appointees, which included Stan Coday, president of the Wright County Farm Bureau; John Kleiboeker, of Stotts City, a former executive director of the Missouri Beef Industry Council; and Pat Thomas, chief of staff for state Sen. Brian Munzlinger, R-Williamstown. It was Munzlinger who in 2016 introduced legislation that altered the makeup of the commission, removing a requirement that reserved four of the seven seats for members of the general public.
Their appointments mean most of the members on the commission now have ties to agriculture.
Other commission members include chairwoman Ashley McCarty, a cattle farmer from Kirksville and the executive director of the agriculture industry group Missouri Farmers Care, and attorney John "Ben" Hurst, whose father is the president of the Missouri Farm Bureau.
'BLACK AND WHITE'
State law requires the commission to approve applications as long as the project meets the DNR's rules governing setbacks from homes, water quality, waste management and mortality disposal — regardless of public input or opposition. All those who sent written concerns to the regulatory agency received responses saying it was required to consider only the application's compliance with regulations in deciding whether or not to issue a permit.
McCarty said last week that state law "binds our decision-making authority."
While several residents had other concerns, such as odor, McCarty said commissioners can only consider the impact of the poultry operation on those issues under its purview, such as water quality. State rules get more stringent the larger a proposed CAFO is, but RNR Farms falls within a classification that requires less regulatory oversight.
"We are bound by those already promulgated rules and state statutes," McCarty said. "And that has made these cases ... a matter of black and white for me because we are following our decision-making authority."
After learning that his and his neighbors' pleas to DNR were unsuccessful, the 75-year-old Clemens didn't mince words, speaking from his living room on School Street in Goodman last week.
"I don't count," he said. "I vote, but it don't matter; I don't count."
WATER SUPPLY?
While the Clean Water Commission has authority over water quality, it does not regulate water demand and supply, which is another issue opponents of the poultry operation have raised.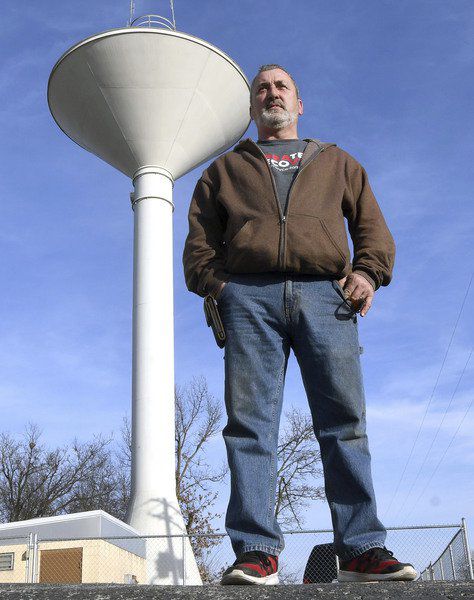 "I know a lot of people outside the city of Goodman are on wells," Clemens said. "They've got wells 300 feet deep, give or take, and the water table's probably 300 feet down, give or take, you know, so what are they going to do when they run out of water?"
Water usage on poultry farms varies with the age of the birds, the size of the CAFO, weather and more, but according to a University of Arkansas study, broiler houses at CAFOs can use tens of thousands of gallons of water per day and millions of gallons annually.
Jordan Paul, a Neosho attorney representing some of the area residents who have tried to fight RNR Farms throughout the past couple of years, said his clients have all expressed concerns about the amount of water the operation would draw from the area's supply.
"Missouri is a riparian water rights state, which means all landowners generally have a right to a reasonable use of their water resources," the DNR noted in written responses to those who expressed concerns.
The definition of a "reasonable use" is not addressed in the documents.
Goodman Mayor Greg Richmond said that while he isn't opposed to CAFOs, he preferred RNR Farms not be located so close to residences.
"I'm concerned for the citizens around it," he said. "For their concerns about it and the effect that it might have on them, and I'm also concerned about the effect that it may or may not have on our city water system and anything else. ... Just any effect that it might have on our city, I have concerns about that."
RNR FARMS
Goodman resident Roger Renner is the man behind the permit application for RNR Farms, which would be located at 615 Brodie Road. Reached by phone this past week, he declined to be interviewed or provide comment. Attempts to reach attorneys representing Renner also were not successful.
Renner's permit application, filed with DNR, shows plans for a 372,056-bird feeding operation. According to the permit, Renner's farm would be an "export only" operation, meaning waste generated by the birds would be hauled away and managed under an agreement he has secured with other private businesses. State regulations allow for waste from CAFOs to be spread across land areas large enough that it does not pose a threat to ground or surface water.
Plans call for the farm to generate nearly 2,000 tons of dry waste each year, the permit application shows. State regulations for CAFOs such as the one Renner has proposed prohibit any waste from coming into contact with precipitation or stormwater without runoff containment. The animals themselves are also not allowed to come into contact with ground or surface water at any time.
'BASED UPON COMPLIANCE'
While most of the dozen or so neighboring landowners the Globe attempted to contact this past week either declined to be interviewed or didn't return messages, many of them expressed a feeling of powerlessness when briefly discussing the possibility of being interviewed.
The DNR's response letters to neighbors' concerns, which are posted on the agency's website, affirm that the proposed CAFO either meets state regulations on concerns such as setback distances from residences, animal waste containment and water quality, or indicates the agency does not have authority to regulate other issues, such as odor and truck traffic.
Connie Patterson, director of communications for the DNR, said in an email exchange this past week that the department holds public hearings and accepts comments to give residents a chance to point out potential violations with permit applications.
"Comments often simply request additional information or clarification," she said. "However, some comments are of a substantive nature and suggest modifications to the draft permit or indicate that the draft permit is inappropriate for various reasons. In such cases, commenters must submit all reasonable arguments and factual material in support of their positions and comments by the close of the public comment period.
"The department is required to consider all relevant and material comment before making a final decision," she added. "Should comments received during the public notice period provide sufficient justification to modify the draft permit, the department will modify the draft permit. The department responds to public notice comments received during the comment period.
"While the department received a number of comments opposed to issuing the permit, Section 644.051 RSMo (Missouri law) requires that permits be reviewed and issued or denied based upon compliance with state and federal statutes and regulations," the DNR response documents say.
Clemens, for one, remains less than satisfied. Going back to his career as a chief chemist in a Wyoming uranium mine, he says he has little faith in agencies to keep up with various requirements.
"I'm disturbed by it," he said. "It's typical because a lot of agencies that enforce whatever regulations might or might not apply, don't do — in my opinion — due diligence. They just don't. I see it with the environment; I see it with everything."
McCarty said that if the Clean Water Commission was to make a decision on a permit based on anything but applicable regulations, the state's courts system would likely overrule it.
"The difficult part is hearing emotion (from residents)," she said. "And sometimes situations that are raised are far outside the authority of the Clean Water Commission, and we don't have authority to deal with issues that don't involve degradation of water quality in Missouri."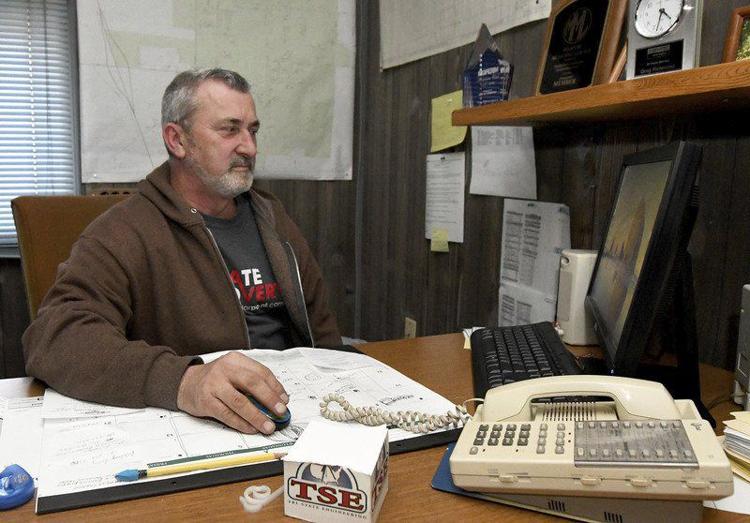 'THOSE DAYS ARE OVER'
The law that allowed a change in the make-up of the Clean Water Commission has drawn fire.
Previously, the seven-member board had two seats specified for representatives of agriculture or mining industries, four seats for representatives of the public and one set aside for a public wastewater treatment official. The change, approved by lawmakers in 2016, opened the commission to the possibility of being stacked with industry interests at the potential expense of residents, according to critics.
"That's coming home to roost, pardon the pun," said John Hickey, director of the Missouri chapter of Sierra Club, an environmental watchdog organization. "I think it's a great example of how democracy and environmental protection go hand in hand. If you've got a real democracy and the state government listens to the residents, then you get good decisions. And this is a case where, from everything I understand about the campaign, public sentiment overwhelmingly opposed that chicken (farm) ... overwhelmingly, and yet all those folks were not listened to."
State Rep. Bill Lant, R-Pineville, whose House district includes the site of the poultry farm, said Friday that the Legislature could handle any air or water quality issues that arise from the farm if and when they do so.
"Quite frankly, there are always people who will object to a confined animal facility," he said. "And I understand their objections, but I think probably that we need to wait and see if they have a valid concern. If there is a problem with water quality or air quality, we can certainly address that when it occurs. But to try to make legislation concerning a what-if, that's an awfully hard thing to do."
Lant also said he was unfamiliar with the state law that required DNR to consider only the regulatory compliance in determining whether or not to issue permits.
"If that's what the law is ... then there's not a whole lot I'm capable of doing, at least at this point," he said.
While RNR Farms is just outside the district of Rep. Bill Reiboldt, R-Neosho, he serves on the House's Agriculture Policy Committee.
Reached by phone Friday, Reiboldt said he wasn't directly familiar with the RNR Farms proposal and declined to comment on it specifically. Generally, though, Reiboldt said the interaction of industrial and large agricultural projects with nearby residents has been an ongoing concern in rural Southwest Missouri.
"People are worried, 'Well it's devaluing my property to have something like that,'" he said. "And their concerns ... I don't know what the answer to that is because you know we have a private property ... and when does how I use my property hurt how somebody else is using their property? And so ... that's maybe a question for the courts. I don't know that I have a good answer for that."
Reiboldt said he generally recalled the 2016 bill that included the language authorizing the change of the CWC's makeup but said he did not work on drafting it or directly address concerns about outsize influence of industry, such as those raised by Hickey.
"I think we have certainly tried across the whole state of Missouri to make our state friendly to agriculture," he said. "And this is one of the biggest industries not only in the state but in our area as well, and it creates a lot of jobs and a lot of wealth and agriculture is very well-regulated. We're very well-regulated and right from the waste management to utilizing water the best we possibly can, so I don't know at this time that I could give you any more information other than that I'm, going to be looking at it."
Lant and Reiboldt both voted for the bill, which originally dealt with wastewater systems but eventually added the language regarding the composition of the commission. A veto by then-Gov. Jay Nixon, a Democrat, was overridden by the Republican-controlled Statehouse.
In Greitens' statement announcing his appointments to the commission, he said he was "getting government out of the way so Missourians can create more jobs."
"My philosophy is simple: Let farmers farm," he said. "We need more farms, more jobs and less government. Our farmers and ranchers have dealt with government interference for too long. Those days are over."
Previous attempts to reach Greitens' office about the concerns of residents regarding the RNR Farms proposal were not successful.
'SEND A MESSAGE'
Paul, the Neosho attorney, has previously criticized the commission, saying it did not require Renner to adequately correct an issue with his initial permit application. The Department of Natural Resources did send Renner a letter of deficiency regarding maps and building plans in his initial application, according to a report of the state's Administrative Hearing Commission.
Paul recognized that the state's laws assure applicants of approval if they meet regulations but alleged that Renner's initial application and response showed a "halfhearted and limited interest in complying with the law."
The DNR, Paul claimed, wasn't stringent enough in the documentation it asked Renner to provide, which he said illustrates a hands-off approach to regulatory enforcement in general.
"How can you expect this person when they get a DNR compliance letter that they're going to comply with it?" he asked. "Look at the message this sends to all those operators out there who you are overwhelmingly expecting to comply with the law with limited enforcement. At a minimum, we're hoping that the commission would send a message to people like this that operating a CAFO is a privilege, not a right, and you're expected to comply with all the law all the time, not just when it's convenient or you feel like it."
The DNR's response letters from the public comments indicate that operators of CAFOs are responsible for providing the department with annual reports, as well as self-inspections that are to be done "on a regular basis."