Missouri voters to determine fate of medical marijuana proposals
Alice Mangan said she has about five good days a week. Rewind about five years, and it was once every few weeks.
Mangan, a U.S. Army veteran, was diagnosed with multiple sclerosis in 2013, along with other health issues, including fibromyalgia and narcolepsy. The MS treatments were intense and often left her in pain with fevers and chills.
"I couldn't lift my hands above my head to even wash my hair," Mangan said. "My kids or my husband had to help take care of me."
After 41/2 months of conventional treatment, Mangan, 44, of Webb City, turned to cannabidiol, or CBD, around 2013. It's a cannabis compound that has medical benefits but doesn't include THC, the compound that makes people feel "high" when they use marijuana.
CBD comes in a variety of forms, including oils and gummies. After trying it, Mangan found that she'd finally started to see relief.
"It wasn't just a day or a day and a half but an entire week," Mangan said. "I was getting relief that lasted to the point where I didn't have to take my medications."
Though it has been helpful for Mangan, it doesn't provide the amount of relief that products with THC can, she said. Mangan has a father-in-law in Colorado, and she sometimes travels there for cannabis therapy. The trips are tiring, though, and becoming a less viable option.
"Right now, patients feel like they have to be either legally dead or illegally healed," Mangan said. "There should be a third option."
Come November, that third option could become a reality for Mangan and other patients. Three medical marijuana initiatives have made the ballot, and if any of them are approved it would make Missouri the 31st state to legalize medical marijuana.
The three options are known as Amendment 2, Amendment 3 and Proposition C.
Amendments 2 and 3 are both constitutional amendments that would be written into the state's constitution if passed, making future changes more difficult because they require a vote of the people. Proposition C is a statutory change, meaning it can be modified by the General Assembly during a legislative session.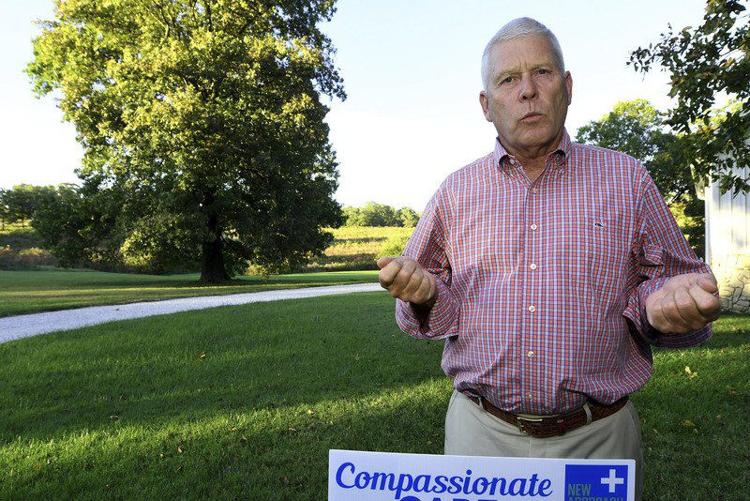 Amendment 2
Amendment 2 is backed by New Approach Missouri, which failed to make it on the ballot in 2016 because the petition signature threshold wasn't met. The group includes doctors, patients and others.
It would tax the retail sale of medical marijuana at 4 percent, and earnings would go toward health care for veterans. The Missouri Department of Health and Senior Services would be in charge of regulating sales and issuing licenses, and the amendment stipulates that the department issue at least 60 cultivation licenses statewide.
The secretary of state's office estimates it would generate $18 million for Missouri annually.
New Approach Missouri has consistently said its version is the most "patient-friendly" of the three proposals, and spokesman Jack Cardetti said that part of that is the 4 percent sales tax rate, which is about the average of what other states charge. Patients would still pay local and county sales tax rates too.
"It was critical to us that we had a small enough retail tax that would ensure patients weren't being gouged," Cardetti said. "In states that have too high of a tax, you see a lot less benefits to patients and more patients that access the illicit market."
Another component of the "patient-friendly" approach, Cardetti said, is letting doctors and patients have discussions about whether medical cannabis would be an appropriate treatment option for their ailment. The initiative permits licensed physicians to prescribe cannabis to patients suffering from certain medical conditions, including cancer, epilepsy, glaucoma, PTSD and HIV/AIDS, among others.
"Patients suffering from cancer, epilepsy, PTSD and other debilitating illnesses will work directly with their doctor, and only a state-licensed physician would be able to recommend medical marijuana," Cardetti said. "This would also give doctors another tool to combat the opioid crisis, which is having a serious effect in Missouri."
A provision in the amendment would also allow some patients to become a "patient cultivator" through a separate licensing process that would allow them to cultivate marijuana for personal use in their home in a secure area.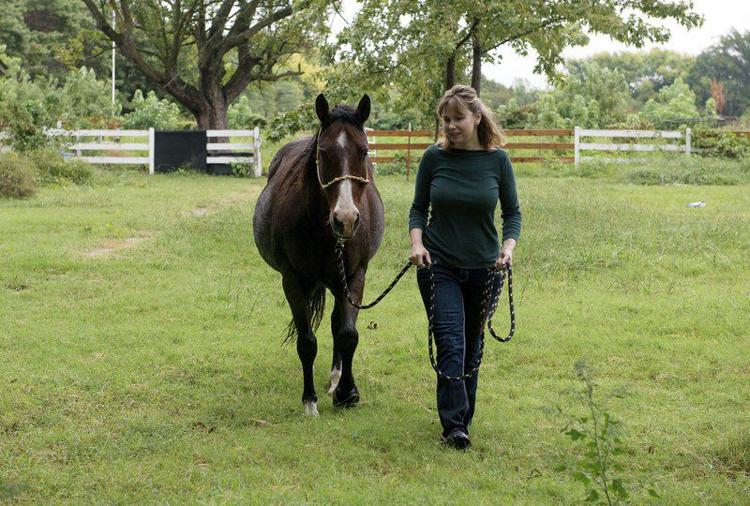 Amendment 3
Amendment 3, otherwise known as Find the Cures, is sponsored by Brad Bradshaw, a Springfield personal injury attorney. Bradshaw is mostly self-funding the campaign and has loaned himself more than $1 million.
It would tax retail sales at a flat 15 percent, the highest rate of all three proposals. If passed, the 15 percent would also be the highest sales tax rate among states that have legalized medical marijuana. The secretary of state's office estimates it would generate $66 million annually.
Currently, California's rate of 7.25 percent is the highest, according to the Marijuana Policy Project. Sales in some states are also subject to other state and local taxes.
Although Amendment 3's 15 percent rate is the highest, Bradshaw said the language prohibits that tax from being stacked on top of other local and county sales taxes, making it the most transparent of the three initiatives. However, the amendment does include a provision that says additional taxes could be applied if the prohibition on them is challenged and later found to be unconstitutional.
Under Amendment 3, sales revenue would go toward creating a Biomedical Research and Drug Development Institute, headed initially by Bradshaw. The research institute would be in charge of setting rules and regulations and would be the sole entity to issue licenses.
Opponents of Amendment 3 have said it would put too much power in the hands of Bradshaw, but he disagrees. He said he's talked to deans of medical schools, scientists and physicians who would be involved in selecting the research board's directors, and once the board is selected, Bradshaw would no longer serve on it.
"Amendment 3 provides for a world-class research center in the state of Missouri, provides safe medical marijuana with no home grow and provides a tax cut for citizens," Bradshaw said. It allows for 400 cultivation licenses statewide.
Under Amendment 3, one person can only own up to 1 percent of the licenses, and out-of-state investors are prohibited, which Bradshaw said will prevent monopolies. He also said the other initiatives may allow for recreational use, citing a provision in Amendment 2 that would let qualified patients home-grow plants. Those patients are also subject to rules and regulations, though.
"Our belief is that the state should protect its medical marijuana industry," said Marcus Leach, Bradshaw's spokesman. "This should be Missouri small businesses, farmers and retail shops, not out-of-state products and investors swallowing up the market."
The number of dispensaries permitted under the proposal would be determined based on local population.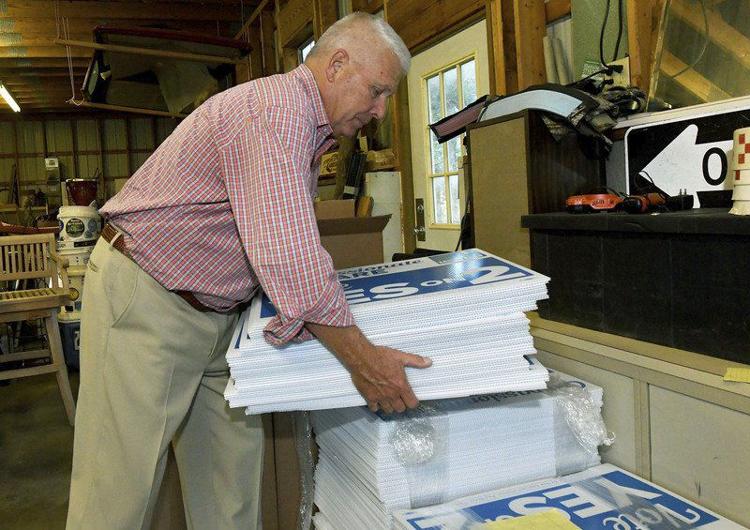 Proposition C
Proposition C, or the Missouri Patient Care Act, is backed by Pelopidas LLC, a St. Louis-based lobbying firm that has done work for Republican mega-donor Rex Sinquefield.
The proposal would have the lowest sales tax rate at 2 percent and revenue would be funneled to early childhood education, public safety, drug treatment and veterans health care. The Missouri Department of Health and Senior Services and the Missouri Department of Public Safety would regulate the industry, and the secretary of state's office estimates it will bring in $10 million annually.
Pelopidas did not return requests for comment.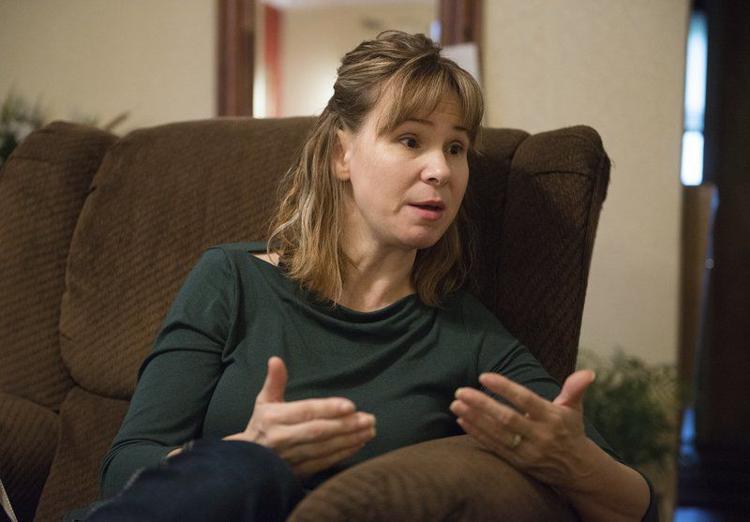 Growing favorable opinion
In July, Oklahoma became the 30th state in the nation to legalize medical cannabis after voters approved a change to state statute. Lawmakers have been working to sort out the rules and regulations of the program, and the administrative board has received thousands of applicants from both patients and businesses.
Arkansas voters legalized medical marijuana in 2016, but legal obstacles have delayed the implementation. The state's regulatory board is reviewing applications for dispensaries now and will approve 32 after all have been ranked by an outside firm from Boston.
Kansas does not allow for use of medical marijuana.
Missouri is one of four states that will have a marijuana question on the November ballot. Michigan and North Dakota, which already have legalized medical marijuana, will have a vote on recreational marijuana, while Utah voters will have a say on legalizing medical cannabis.
Of the 30 states that have legalized medical marijuana, half have done so in the past decade. As the nationwide opioid crisis rages on, some patients are turning to marijuana as a safer alternative with fewer side effects.
Paul Callicoat is a retired cardiologist from Joplin who's been involved with the New Approach campaign since about 2015, when it was first campaigning to get on the ballot. Callicoat said he has done extensive medical research on the issue and travels the region for presentations and discussions about medical marijuana.
"It's laying out what we know and what we don't know about medical marijuana," Callicoat said. "I'm a believer, and I don't think you have to go any further than looking at the fact that the prescription use of opioids and overdose of opioids in the states that have legalized medical or recreational marijuana has declined."
A study in the May 2018 issue of the Journal of the American Medical Association found that opioid prescription rates among the Medicare population in states that legalized cannabis from 2011-2016 dropped by more than 5 percent. In states where recreational marijuana was legalized between 2011 and 2016, prescription rates dropped by more than 6 percent, according to the study.
The study provides some of the first evidence of a link between between cannabis legalization and declining opioid usage. According to the Centers for Disease Control, the national opioid prescription rate fell to 58.7 per 100 people in 2017, the lowest rate in more than 10 years. However, prescribing rates continued to remain high in some regions of the country.
Like Callicoat, Joplin resident Tristan Wilkins, 31, believes researching marijuana is vital before forming an opinion on it. Wilkins was diagnosed with PTSD about two years ago and has also been diagnosed with inflammatory bowel disease, depression and anxiety.
His medications often made his symptoms worse to the point of vomiting, so he turned to cannabis to relieve his anxiety and settle the inflammation in his stomach. He wants people to understand that the key word when talking about medical cannabis is "option."
"This is a relatively safe option and for some people is a much more viable option," Wilkins said. "I hope people are going to be open-minded about the issue. If you're using this in a medicinal way, I don't think it should be frowned upon."
Wilkins and Mangan both said of the three proposals, they favor Amendment 2.
Nowadays, Mangan has many more good days than bad. Though she's been able to get more relief from CBD than other conventional treatments, she still isn't able to work full-time, something she hopes to be doing one or two years down the road with the help of medical cannabis.
"I want to be in a setting that helps other people learn to navigate and how to use cannabis as a medicine," Mangan said. "I want to help other people find hope and not feel like they're at the end of the rope and that they have no options but to tie a noose in it."