In his introductory news conference to the Missouri Southern State University campus on Tuesday, incoming President Dean Van Galen reiterated his support for students and their education.
Van Galen, chancellor of the University of Wisconsin-River Falls, was named Monday by the Missouri Southern Board of Governors to be the university's sixth president. He will begin on July 1 and succeed Alan Marble, whose retirement will be effective June 30.
When asked about his primary goal for the university during his first year as president, Van Galen referred to Missouri Southern's existing strategic plan, which was developed to guide the university through 2023 in areas such as student success, affordability, research and partnerships.
He said he doesn't believe he should arrive on campus on July 1 with a plan of his own for Missouri Southern and would instead focus on three areas of the strategic plan:
• Providing an "outstanding, affordable and engaging" educational experience for students.
• Building bridges between the university and the community, particularly in areas that highlight talent, workforce and economic development.
• Inspiring commitment to the university's mission and future, including from the community, elected officials and alumni.
"If I were to choose a focal point, I think it would be student success," Van Galen said. "How does the university continue to take steps to increase its retention rate? How does it provide students with life-changing experiences? I start from a point where our reason for being is students, and how can we provide a high-quality experience for every student."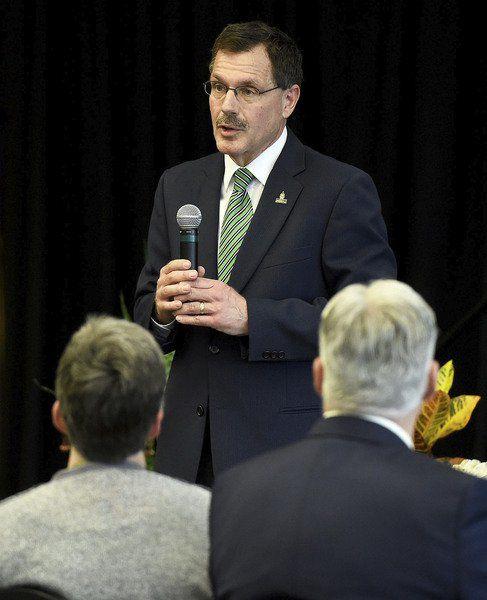 Van Galen said his personal goal for the first year would be to listen to students, faculty, staff and the community and to learn about Missouri Southern and the greater Joplin area.
"Most of all, I look forward to building relationships at the university, in the community and in Jefferson City," he said.
Van Galen acknowledged that he will begin at Missouri Southern during a stressful time. The COVID-19 pandemic closed the campus for nearly two months and forced instruction online. University officials also expect their finances — made up mostly from state appropriations and students' tuition — to take a hit.
"There are so many uncertainties," he said. "We're all anxious to have students back on our campus and have them experience those face-to-face interactions, and we're also balancing the health and safety of students and employees."
Missouri Southern officials are already planning for a possible return to classes for the fall semester, and Van Galen urged flexibility and resourcefulness as part of that process.
"I don't have a crystal ball, but I think the key is to prepare for a range of possibilities in the fall, hope for the best, go in with an intention, in a way, that this is the new normal but be prepared for anything," he said.
Van Galen also spotlighted his support of the university's state-mandated mission of international education and the work being done by faculty and staff to help students succeed. He said he and his wife, Mary, look forward to joining those efforts.
"Beginning on July 1, it will be an honor to lead a university that is truly a success story in public higher education," he said.
Tuesday's news conference at the North End Zone Facility on campus also sought to recognize Marble, who had announced his upcoming retirement at the beginning of the academic year.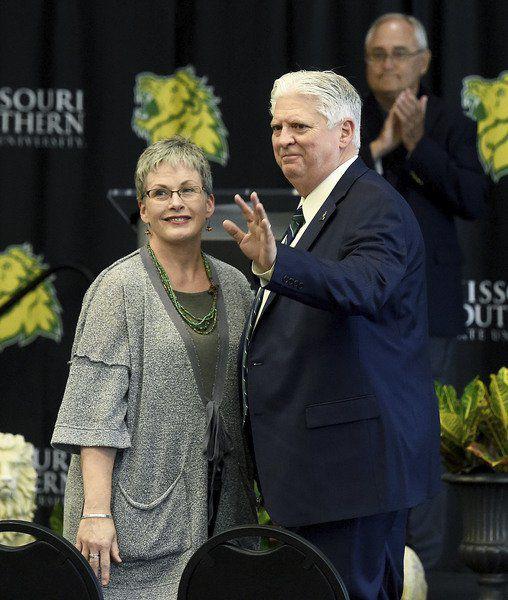 Bill Gipson, chairman of the Board of Governors, thanked Marble for his "forward thinking" on behalf of the university. All events that had been planned this spring to honor Marble's tenure with Missouri Southern had to be canceled because of the pandemic, he said.