NEOSHO, Mo. — At least twice a day, Sarajane Armstrong tells her 23-year-old son how much she loves him and that she'll see him soon, promising him one of her "momma-bear" hugs.
These 30-minute conversations began Saturday, June 26, when Vincent Simone was transported by air from Freeman Neosho Hospital to Missouri Baptist Medical Center St. Louis.
Vincent, described by his mother as both a "strong boy" and a "tree trunk," has been in a medically induced coma for the past 21 days as his body struggles with the COVID-19 virus. Due to hospital protocol, neither Armstrong nor Vincent's wife, Hannah Simone, can visit him. They can only speak to him remotely or stare at him through a video link from their Neosho home 290 miles away.
Without any means of touching or kissing or hugging him, the two women say they hate the situation they find themselves in, but for Vincent's sake work to remain strong and united, surrounded by a protective bubble of family members and close friends.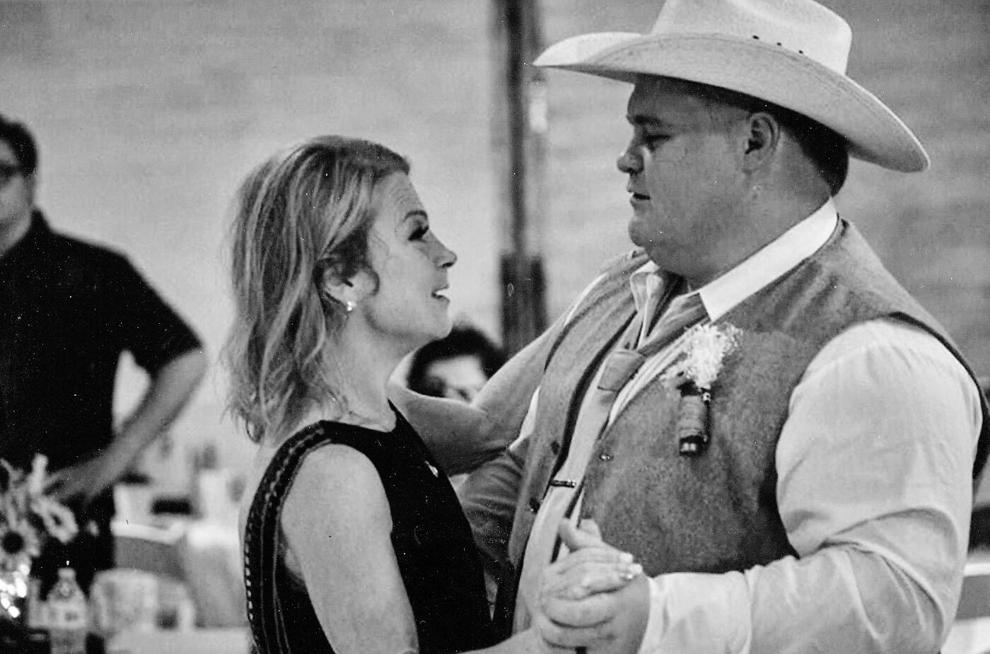 "We're in a really hard place because I really want to be with my son, and I can't even imagine how Hannah feels wanting to be with her husband, holding his hand — but we can't," Armstrong said. "It's just a minute-by-minute, day-by-day situation."
Family members say Vincent wasn't vaccinated against the virus that has killed more than 10,000 people in Missouri, 623,000 Americans across the country and nearly 4.1 million worldwide. According to the Missouri Department of Health and Senior Services, the state is among the top five when it comes to new cases and hospitalizations, and the overwhelming percentage of those who are sick are unvaccinated. Southwest Missouri counties, including Newton, have vaccination rates in the 20% range or lower, compared with approximately 40% of the state having been fully vaccinated.
"The doctors told us it's a marathon and not a sprint," Armstrong said. "We actually call it a roller coaster — and it has been, with lots of ups and downs. It's just been so difficult."
'He thought he had heatstroke'
A new-construction plumber by trade, the 2016 Neosho High School graduate came home after work on Friday, June 11, complaining about feeling fatigued. At the time, Vincent told his wife he thought he was suffering from heatstroke.
"That's why we thought he was sleeping so much," Hannah said. "COVID never crossed our minds, any of us, because he's just so big and strong."
He tested positive for the virus on June 15, and he was immediately placed under house quarantine. He continued to sleep, feeling exhausted and weak. On June 17, Hannah received a text from her husband, who was isolated inside the bedroom.
"I was in the living room that morning, and he told me he needed to go to the hospital — he couldn't breathe. It was shocking because he never (gets sick) and he never goes to the doctor. I knew he wasn't feeling well. I knew he was bad."
Walking from the car to the hospital, Vincent's "breathing was so shallow he could only take a couple of steps at a time," Hannah said. "He was able to walk himself from the parking lot at Freeman to the little bay area by the emergency room, but he had to take breaks."
Freeman Neosho physicians did everything they could for Vincent during his 11-day stay there and eventually helped transfer him to Missouri Baptist. He was flown on a plane to the hospital the night of June 26. It was the first plane ride of his life.
"We are so thankful for them," Armstrong said of the St. Louis-based hospital. "They are angels. They are taking so good care of him."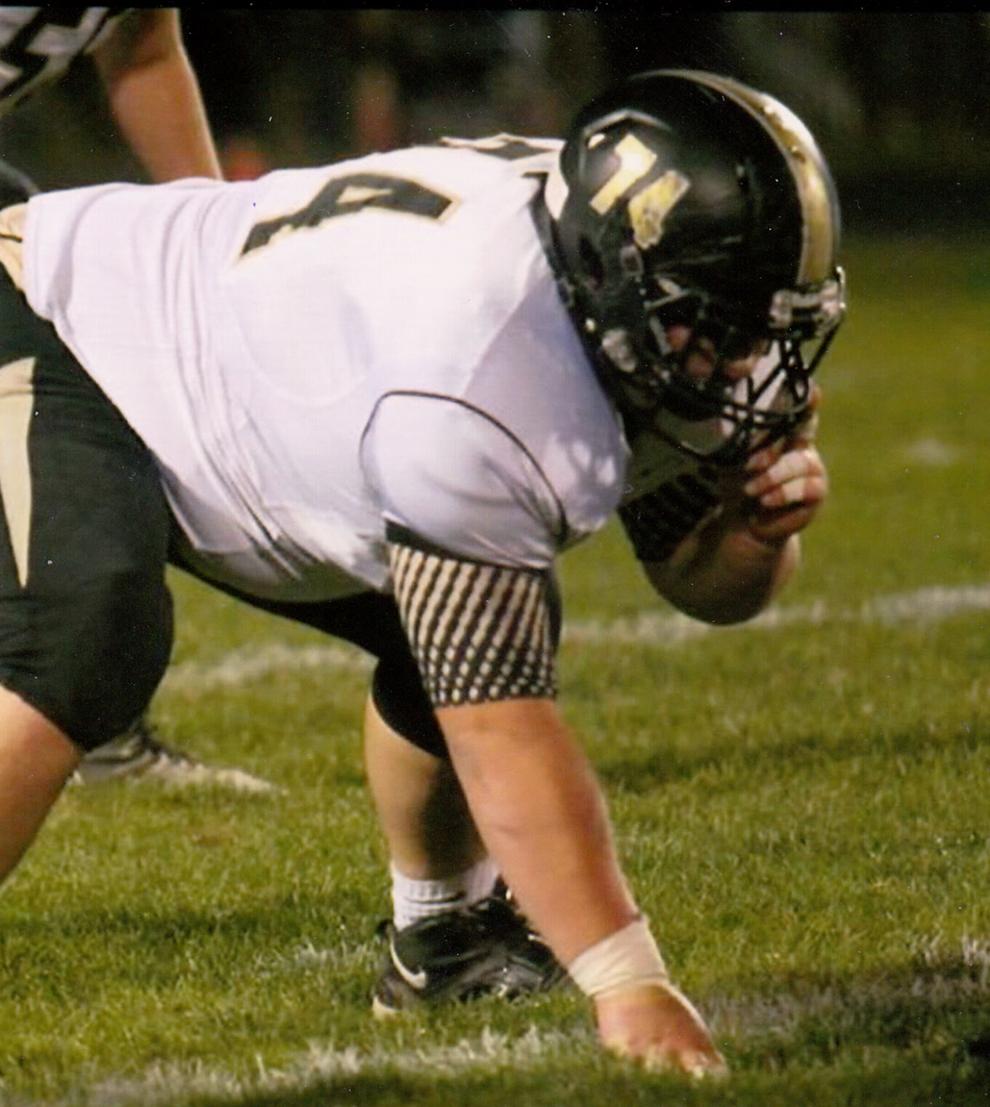 Chance of survival
Under most circumstances, a healthy 23-year-old man who also was a varsity football player and record-breaking weightlifter at Neosho High School has good odds of fending off COVID-19. In Vincent's case, however, he has several preexisting conditions that are preventing his body from fully defeating the invading virus.
Vincent was diagnosed at the age of 5 with monogenic diabetes; he also suffers from alpha-1 antitrypsin deficiency, a serious lung disease. Take those, and mix in COVID-19-induced pneumonia, and it's easy to understand why Vincent has been on both a ventilator and an extracorporeal membrane oxygenation machine, which supports the regular functions of the heart and lungs to allow the body better opportunity to fight off the virus.
"I would have thought the elderly or children would be vulnerable (to COVID-19) … so here's my 23-year-old, who can move furniture by himself when he helps people move, on a ventilator and ECMO machine — it's devastating," Armstrong said.
During his hospital stay, Vincent has also had to fend off a bout of MERSA, a contagious bacterial infection; a bleeding ulcer; and an infection in a heart valve that was discovered only when surgeons were hooking his heart up to the ECMO machine. Another preexisting condition, had the heart infection not been found due to his COVID-19 diagnosis, there's a chance it could have killed Vincent in later years, Armstrong said.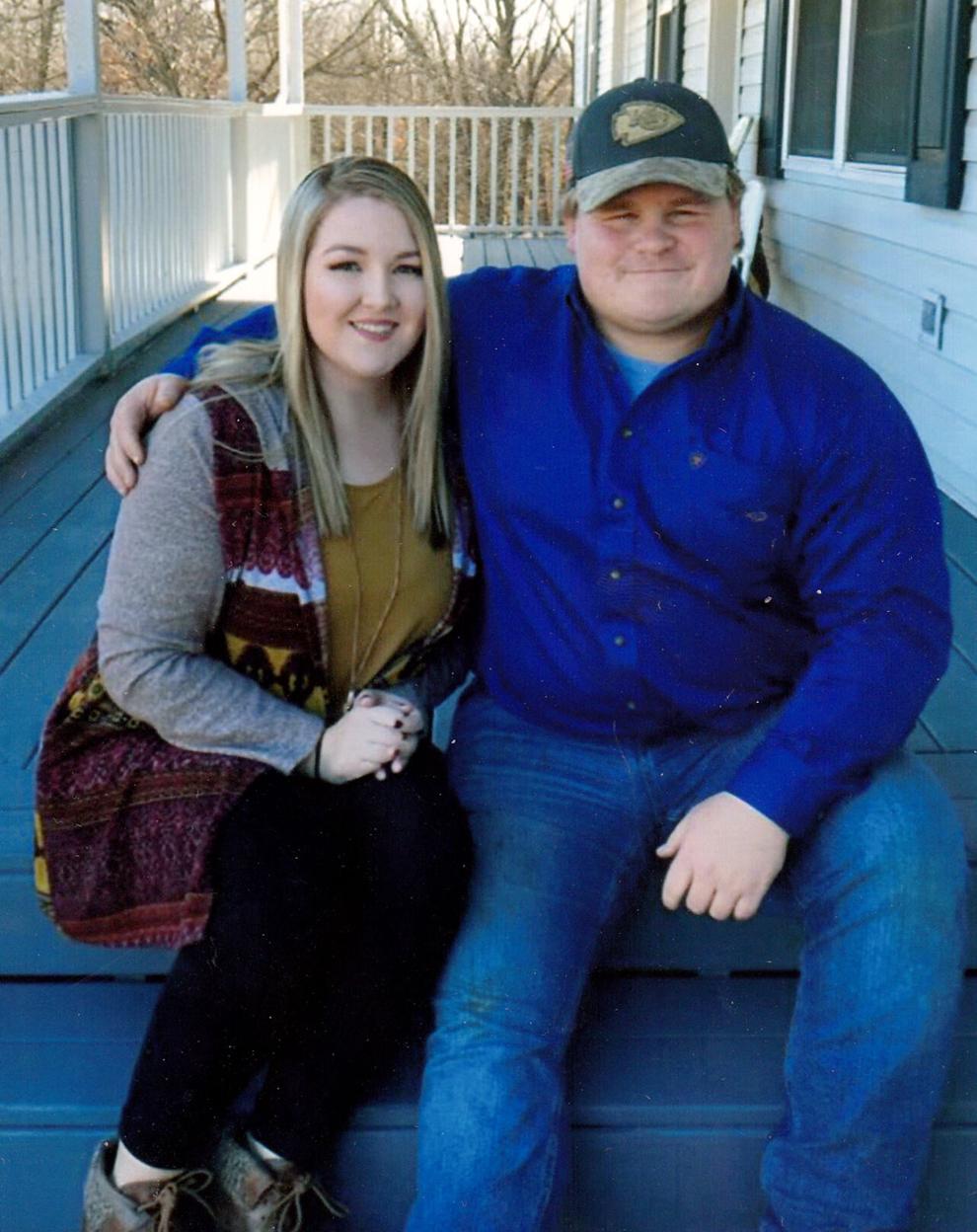 "It's the weirdest thing to say this but … I'm not grateful that he's sick, but I am grateful that they found" the heart infection, she said. Still, the various preexisting conditions "are making it more difficult for him to heal."
It's for all of these reasons why Vincent's doctors have given him a 30% to 50% chance of survival at the moment, Armstrong said.
"They told us they don't start seeing (vast) improvements until day 30 or day 40 on the ECMO, so it's pretty common for his numbers to go up and down until they find a good medium with all of his medications and they get him relaxed and in a good place," she said. He's about a third of the way to that goal. "So that was great to hear."
If there hasn't been much improvement after that 30- to 40-day mark, "we won't know what the next step will be," Armstrong said, her voice breaking. "We don't know what would happen next. But he's young, he's strong, and there's hope that he can fight it."
"And he's stubborn," Hannah added.
There have been some positive signs shown over the last few weeks, Armstrong said — or as she likes to call them, "baby steps of improvement."
During a video conference with the comatose Vincent on July 12, both women said his face looked "less puffy" and that he had more color. Vincent's ventilator oxygen levels, they added, have decreased from 100% to 75%. and whereas nurses were forced to keep him consistently on his back before, they're now able to reposition him in bed to relieve the pressure to his lungs.
"It gives us hope," Armstrong said. "I will take no change over a bad change."
COVID-19 on the home front
Just days after Vincent was hospitalized with COVID-19, one of Armstrong's younger children tested positive for the virus, forcing a new round of home quarantines.
At that time, Armstrong, her husband, Steve (Vincent's stepfather), and their four children lived with Vincent and Hannah — a circumstance forced when Steve suffered a massive stroke in January. Other family members live in the house, including additional children. In recent months, Vincent had been working as hard as ever to provide financially for them all, Armstrong said.
Three of the children inside the home — ages 17, 16 and 12 — tested positive for COVID-19 at various times in June and July, Armstrong said. When one child came out of isolation, another would test positive and begin the process all over again. Luckily, all three of the children showed mild symptoms, mostly a cough. The last child left quarantine on July 11.
"None of them got sick like Vincent," she said. "It's so weird how COVID is so random and it's so different for everyone."
Both Armstrong and Hannah have avoided contracting COVID-19, which has allowed them to focus their attention on their sick family members while making their daily phone calls to Vincent bed in St. Louis. The chaotic circumstances have created a bond between the two women.
"We love each other so much," Armstrong said. "(Hannah) is such a good woman. She is just amazing. Not a lot of daughters-in-law would let their mother-in-law and father-in-law … move in with them. But she treats my girls like she is their sister and we are definitely good friends. She is a really good person, and I know she genuinely loves my son."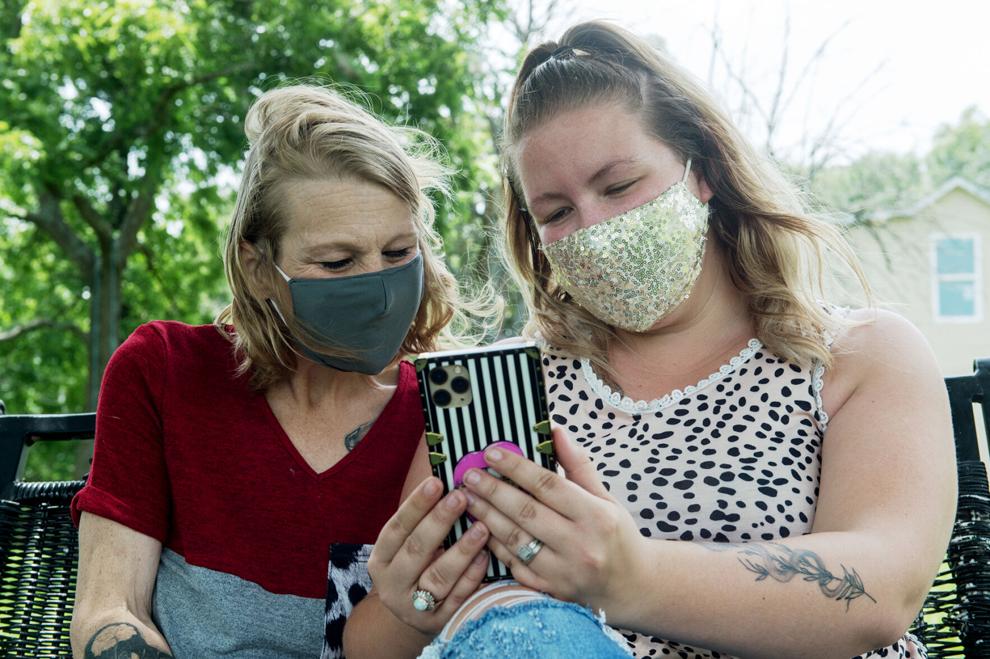 'COVID now scares me'
While Armstrong would have probably ignored such comments before, she now bristles when she hears or reads comments from people saying the threat of COVID-19 has been over-exaggerated or it is somehow fake news.
"I sure do get angry now," she said. "It wasn't like I was scared before to go out; I knew there was a virus out there and that people could get sick and that people were dying. But now that I'm in the situation that I'm in, it's definitely something I think about more. I think it's opened a lot of people's eyes, a lot of people who weren't thinking much about it before."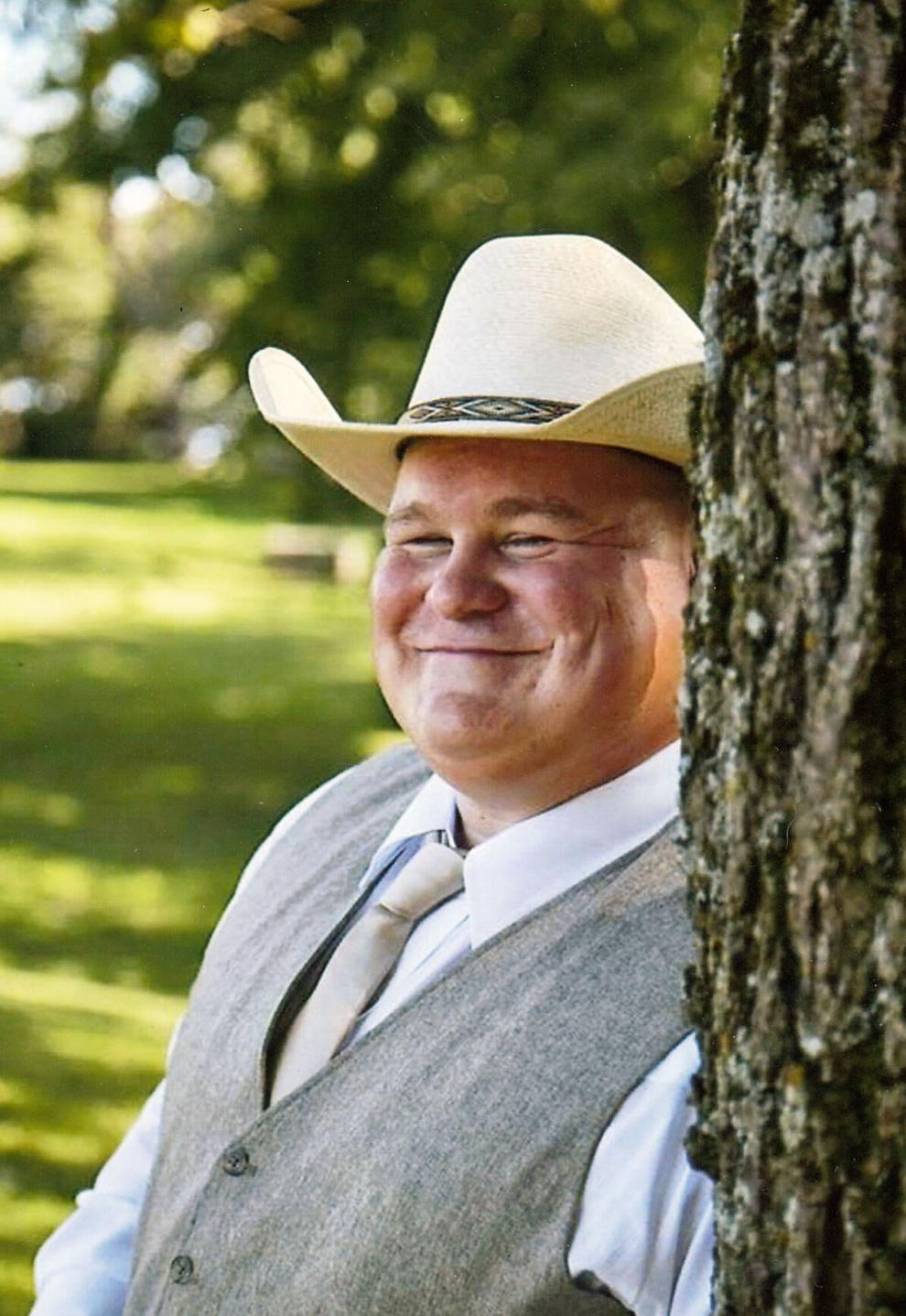 Some people she knows were among those claiming COVID-19 wasn't that big of a deal, "but a lot of those people don't feel like that anymore," she continued. "Or at least those that we know."
Many of Vincent's friends, horrified by what's happened to him, have chosen to get vaccinated, Armstrong said — "all because of Vincent. If this hadn't happened to Vince, they may not have gotten protected against the virus."
Though neither Armstrong nor Hannah is vaccinated at the moment, getting the needle in her upper arm "is definitely something that I have been thinking about getting," Armstrong said.
A Facebook page, "Pray for Vince," has been created to update family and friends about the man's condition. As of July 13, it had nearly 580 followers and more than 560 likes.
To help with medical and family expenses due to Vincent's struggles with COVID-19 and his continued absence from work, a GoFundMe account — "Help Vincent Simone and Family Conquer Covid-19" — has been established. More than 60 donors have raised $5,518 out of a goal of $18,500.
The family has also been floored by the vast number of phone calls, well-wishers, prayers and food given to them by the Neosho community, with some folks even washing and drying the family's clothes.
"It's just amazing to know that people care that much about my son and my daughter-in-law," Armstrong said. "We have 20 million little breakdowns a day; it's tough, but we have some really amazing friends and family who have been taking care of us."
For now, the two women are living by a family favorite motto: "Just keep on keeping on."
"I just hope he gets better," Armstrong said about her son, her voice cracking. "I know he's a fighter and I know he's strong, and we'll just be here waiting for him to come home."