JOSEPH LEE
• School: Pittsburg (Kansas) High School.
• Planned career field: Medical/military.
• Long-range goals: I plan to service-select Navy Medical Corps upon graduation at the USNA. I will attend medical school, serve our country through medicine for 10 years of mandatory service, and specialize in orthopedics.
• Advice to freshmen for academic success: I would encourage him/her to ponder and discover why academic excellence is important to them. Knowing this will provide motivation to achieve big academic goals!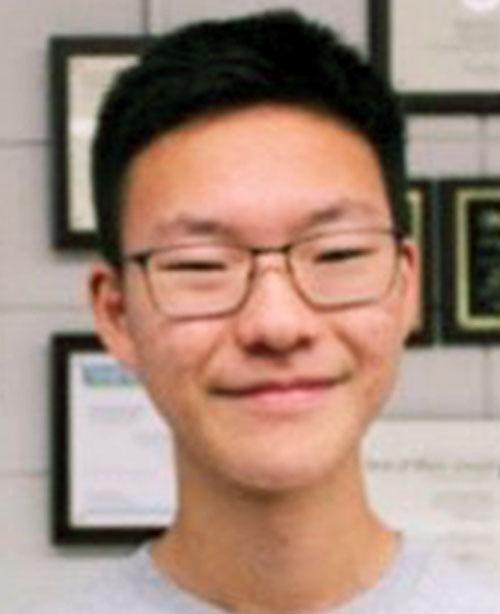 • Parents: Sang-Heui and JungHee Lee.
• Inspiring educator: Math classes bring self-satisfaction after successfully solving for X. Biology labs taught me the responsible use of a scalpel and exposed me to the microscopic wonders found in my own cheek cells.
In history class, I once sat with my eyes glued to the minute hand, waiting for the period bell to grant me freedom. My natural inclination towards interactive learning caused me to dislike the student role of simply listening to history lectures — that is, until I took Advanced Placement United States history with Ms. Marjorie Giffin.
Ms. Giff began every class period in one of two ways. She either silently wrote the particular day's lecture topic on the brown chalkboard or would prompt class conversation about current events — at the time, the emergence of COVID-19 or Mr. Trump's impeachment trials.
Before I knew it, the anticipation that came with her silent writing or excitement in discussing urgent happenings around the world smoothly segued into a lesson on the Boston Massacre or the aftermath of Jefferson Davis' Confederacy.
Ms. Giff's unbiased treatment of her students and flawless ability to weave course content with storytelling makes her one of the most respectable teachers and individuals I have ever had the pleasure to know.
DAELON SHOCKLEY
• School: Carthage High School.
• Planned career field: Engineering.
• Long-range goals: Upon entering the workforce as a chemical engineer, I plan to work in as many different fields as possible to gain experience and a full understanding of the chemical engineering discipline. I will also consider returning to school to obtain a master's degree. Once established within my field, I hope to open a firm of my own.
• Advice to freshmen for academic success: Your academic career starts now! Your success as a freshman and sophomore are just as important as your success as a senior. You cannot afford not to take those years seriously.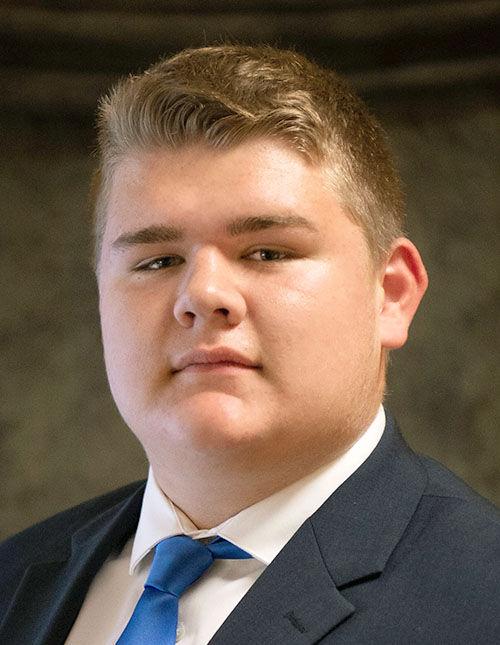 • Parents: Steve and Wendy Shockley.
• Inspiring educator: I've been lucky enough to have Mrs. Emily Berendt in class for three out of my four years in high school. She is undoubtedly the most exceptional teacher whose class I've had the pleasure of attending. No teacher that I've ever met does more to help students succeed.
Mrs. Berendt is known for the energy that she brings to school every day, whether that means dancing in the halls before class or cracking jokes during a lesson. No other teacher that I've ever had has the ability to turn a lesson on integrating logarithms into something not just tolerable, but entertaining. She is always eager to help her students in any way possible, even if it's not strictly related to her class.
During my time in Math League, she would often teach me concepts for the month's tournament, despite not being affiliated with Math League whatsoever. She is faithfully dedicated to helping students understand mathematical concepts, even staying after school most days to tutor students. Mrs. Berendt's fun style of teaching allows students to feel comfortable asking questions, and her ability to explain complex concepts in an understandable manner is second to none. I'm truly grateful to have had her as a teacher.
AVERY CAMPBELL
• School: Columbus (Kansas) Unified High School.
• Planned career field: Law.
• Long-range goals: I hope to get my doctorate and work in a career where I get to help people and make a difference in their lives.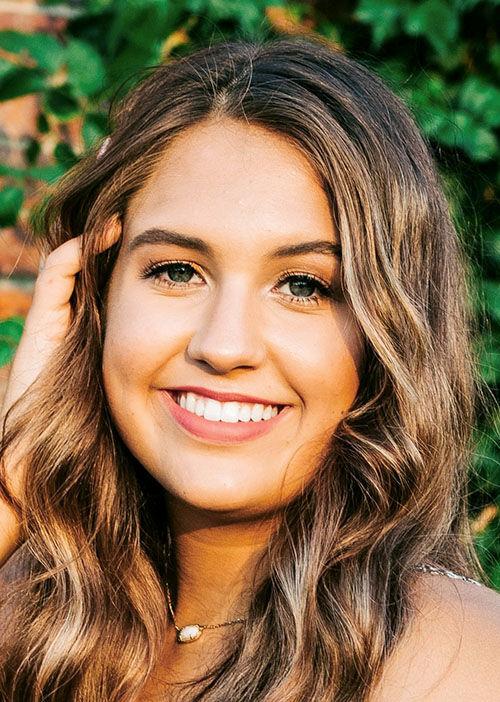 • Advice to freshmen for academic success: As silly as it sounds, turning your work in is the first step to academic success. Don't be afraid to ask for help from teachers and classmates, and find a balance between school and personal life.
• Parents: Todd and Susan Campbell.
• Inspiring educator: Mr. Luke Henke has a reputation around CUHS for being a tad eccentric. He has his classroom decked out in 3D printers and VR headsets, likes wizards and comic books, and plays Pokemon Go with the cross country team. The first time I stepped foot into his classroom, I was asking him a question about Scholars Bowl. He stopped teaching, looked me in the eye and asked me, "Do you feel magical today?" I proceeded to laugh, then cry in the hallway, and he has been my mentor ever since.
Not only has he been my college algebra and calculus teacher, but he also has coached me in Scholars Bowl and cross country for the past four years. Through these interactions, he engaged me in intellectual conversations and advised me through difficult decisions about coursework and college. By being present and such an out-of-the-box teacher, Mr. Henke has instilled confidence in me to solve problems by myself and become an advocate for my academics. Most importantly, his quirky comments and unconventional thoughts have encouraged me to grow as an individual, and for that, I will always be thankful.