Area students in grades seven through 12 were invited to write essays addressing the prompt: "Freedom isn't free, but it isn't only won through combat. Veterans are also vital behind the scenes to keep improving the safety of our country. How can you help your country, even if you don't plan to fight on the front lines? Why is your help important?"
Following are the winning essays in the three grade categories. First-place winners received $100, second-place winners received $75 and third-place winners received $50.
Robert S. Thurman Post 13, American Legion, Joplin, sponsored the contest in connection with The Joplin Globe's Newspaper in Education program.
Grades 7-8
First place: Alexandra Carson
Eighth grade, South Middle School (Heather Van Otterloo, teacher)
Honoring Our Veterans: How Can I Help My Country?
American veterans sacrifice their lives in battle for the citizens of our great nation. Nearly all American families suffer the effects of the millions of lost lives on the front lines. The basic right of freedom is gifted upon us from the sacrifice of these brave soldiers. However, if I wanted to help my country without taking up arms, what could I do? Despite what might be commonly believed, there are many contributions that could be made.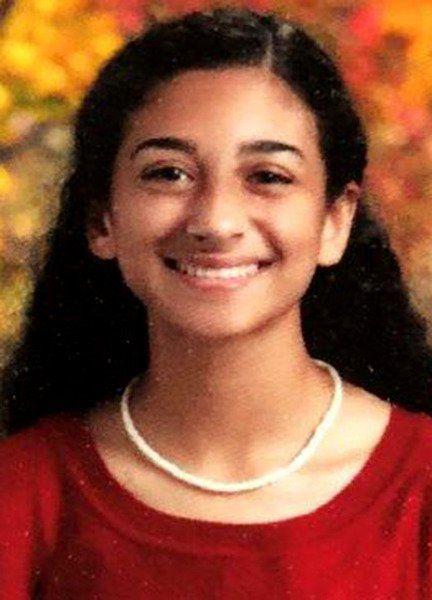 One way would be supporting a charity that benefits active-duty members or veterans of the military through good works or good deeds. There are many philanthropic organizations that conduct research and provide supportive services for members of the armed forces through addressing issues ranging from illness to poverty. Examples include the Disabled American Veterans, Honor Flight Network, Wounded Warrior Project, and Homes for our Troops. Another way to help would be to create care packages for military members or families through Operation Gratitude. The United States Postal Service (USPS) offers a free "Military Care Kit" with the necessary packing and mailing supplies for sending packages overseas, and military.com lists suggested items for inclusion. Due to advanced age or disability, many veterans are unable to provide their own transportation to critical medical appointments. Licensed drivers can register for the Department of Veterans Affairs (DAV) Transportation Network, a service which arranges for transport to medical appointments and other necessary healthcare visits.
Beyond specific actions to benefit military members and veterans, other contributions can benefit communities in general. Cleaning up litter prevents the spread of disease and even reduces crime. Obtaining a first aid certification can enable the saving of lives in emergency situations. Mentoring or tutoring a struggling or isolated student can help them to overcome low self-esteem and the risk of bullying. Donating blood can also mean the difference between life or death for another citizen. Visiting residents in assisted-living facilities can brighten someone's day, and growing one's hair to have it later cut for wigs for chemotherapy patients can restore someone's hope and will to survive. While being on the front lines has incomparable and immeasurable impact, everyday citizens can aid the country by aiding their fellow citizens through helpful acts both large and small.
Second Place: Kiki Thom
Eighth grade, South Middle School (Heather Van Otterloo, teacher)
Honoring our Veterans
Many people believe that war is the only way to win freedom. Though this may be the case in some situations, what most people don't realize is that they can do so much to help their country, even if they don't plan to join the military. In his inaugural address, John F. Kennedy states, "... ask not what your country can do for you; ask what you can do for your country." To help our country, people need to think about ways they can benefit our country, instead of looking for ways our country can benefit them.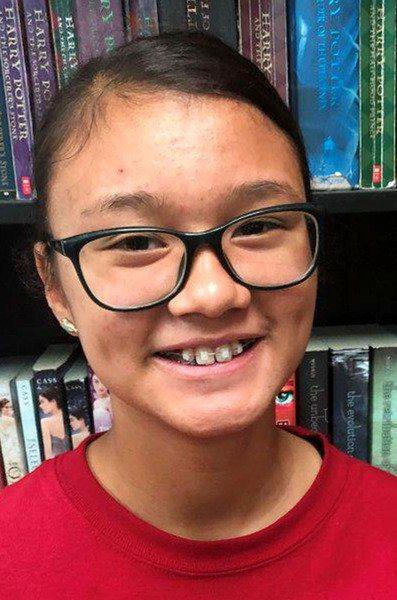 A way that I can help my country is not just thinking about the present, but the future of my country as well. If everyone thought about how their actions affected their country's future and the citizens of that future, our environment would be much less polluted, both socially and environmentally. Recycling and being environment-friendly is one great way anyone can help keep our country clean and healthy. Thinking about negative actions such as vandalizing and finding ways to prevent these actions can also benefit our country. To help our country, we must think about the laws that have been set in place, and we must obey them.
A way that any student can help our country is to participate well in school. Participating well in school will not only benefit students, but our country as well. Our country needs people who are well educated and will help lead others to grow our future generations.
In conclusion, there are many ways that I, as a student, can contribute to my country. Even if I don't grow up to be a soldier in the military, there are still ways I can help my country. Even though I am not yet an adult, my help is still important because one day I will be. And when I am, I want to represent the good attributes of my country through my choices and actions.
Third Place: Elisia Spiering
Eighth grade, North Middle School (Emily Wade, teacher)
Supporting the Soldiers Who Fight for Freedom
Most people don't want to become a soldier when they grow up. Let's face it — I don't want to. You can help and support our soldiers while staying out of the front lines.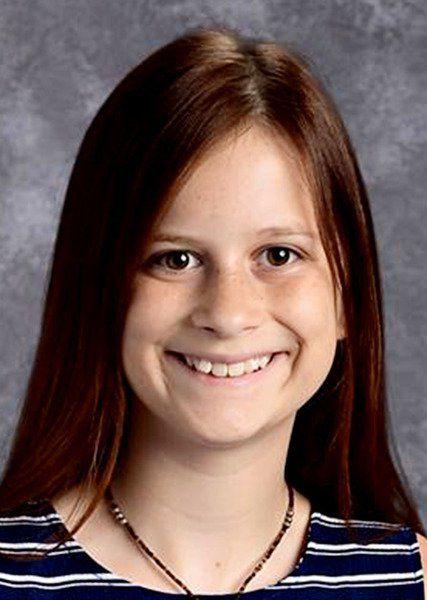 If you have a family, you know how important it is to stay connected. Writing letters to people in your family who are fighting in a war is a very meaningful thing you can do. This allows them to know what is going on and connect them to their loved ones. Those soldiers are fighting in a country they are not familiar with and without the people closest to their hearts. Writing letters gives them something substantial that can remind them of their family in times of struggle.
When soldiers go overseas, it's not like they can take their cat with them. Instead, they leave it in the U.S. under the care of volunteer that can house their beloved pet. If you have space and resources, taking care of a soldier's pet is a wonderful thing to do for them. To find out if there are any people that have been deployed, are training, or just unable to take care of their pet in your community, contact the Military Pets Foster Project. They can help you find someone in need of a good pet-sitter.
While we are talking about soldiers, let's just take a minute to talk about how we can help the veterans in our own community. There are many ways you can help them too. Visiting those who live in your community can help remind them that they are not forgotten and the great deeds they did for our country are important. One other way to help veterans is to buy from your local DAV thrift store since some of the money goes to helping veterans in need. Helping our country isn't just limited to the people who are fighting in the war, but is also for people who have fought in the war. They aren't limited to just Veteran's Day, but to every other day that brave people fight for our liberty.
Grades 9-10
First Place: Adriana Barrientos
Freshman, Wheaton High School (Glynn Bennion, teacher)
United We Stand
How can I help my country if I don't plan on fighting on the front lines? Why is my help important? I will answer these two questions very soon, but first let me tell you about how others help behind the lines and how they are important.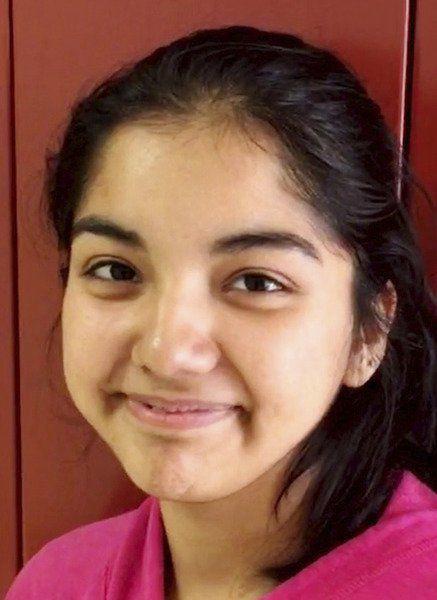 "United We Stand" is not only talking about standing together fighting on the front lines, it's also talking about the people here at home, fighting for us. Firemen and policemen all fight for us here at home. They help keep us safe, like every soldier on the front lines. Firemen and policemen may not be taking action in another country, but they are battling fires and criminals so that those on the front lines have a home to come back to after their tour of duty.
Doctors, nurses, and paramedics also take action. They fight to keep us alive. Many times they are in situations where a person is on the verge of dying, and yet they find a solution to save that person's life. They are willing to help others, even if it's just a tiny little scratch. First responders help behind the lines every day, that is why they matter to us.
I want to help my country in the best way that I can. Many people believe that it takes physical activity to save a life and fight for our country. When I get older, I want to go and save lives. I want to be a paramedic, but until then I can help my country in a different way. I may not be battling on the line, but I could save a life by just saying a word. I could go up to someone and tell them they are beautiful, and that could save them. My help is important because it doesn't take one person to fight. If we are supporting together, then we stand together.
In conclusion, every day we help serve behind the lines. We save lives, physically and verbally. We don't just have soldiers on the front lines, we also have soldiers here at home to keep us safe. "United We Stand" may mean something different to everyone, but to me it means we all stand together to fight for our freedom.
Second Place: Aleya Hoover
Sophomore, Webb City High School (Lindsey Viets, teacher)
Untitled
'America without her soldiers would be like God without his angels.' —Claudia Pemberton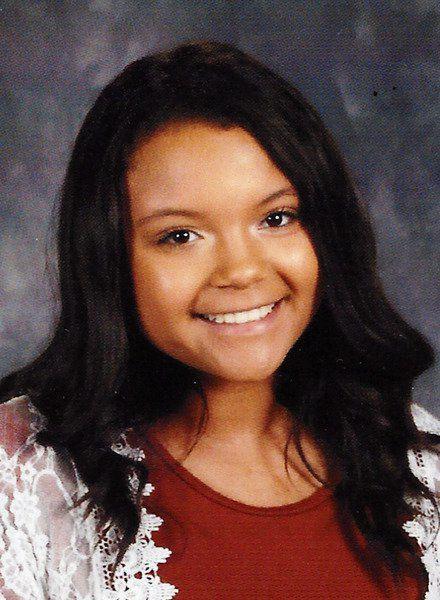 Our soldiers fight for our country's freedom. As of right now, I am praying for our soldiers every night. They are out fighting for our freedom every day and night. I pray for not only them but their families. One of my main prayers is for strength and guidance. As I am only 15 right now, I have thought about the future.
My mother's dad was a Vietnam Veteran, which is actually what inspired me to become a doctor when I am older. As my paw paw was exposed to Agent Orange it caused many lifelong health issues. Seeing him always going to the John L. McClellan Memorial Veterans' Hospital and the doctors helping him made me want to do the same way.
The one thing I will strive for the most is the soldiers to feel a sense of love and belonging. I want them to have the ability to connect with the ones around them and to feel loved. I want to provide them with a future, for they provided the future for our country. I want to thank all who have served and are still serving.
When I am older, I am planning on opening up a clinic for veterans in Joplin. At this clinic, it will provide free healthcare to our veterans and their families. One thing my parents have always taught me is to always provide for our veterans, just like my mom did for her father. He was diagnosed with cancer, and she took care of him until he took his last breath.
My heart breaks when I see a veteran in need. They have fought for our country and now they are hurting due to physical or psychological reasons. If I ever see a veteran in need my first thought is to help them out, whether it's some food and a prayer. That has also inspired me for the future. I would like to open up a shelter that helps provide the veterans with the care that they need, and provides them with their basic needs. I would like to team up with schools and have their student council students visit our soldiers. I want the soldiers to feel at home and have no worries. They have provided their lives for us, so we should provide their needs for them.
Third Place: Allison Whitman
Freshman, Wheaton High School (Glynn Bennion, teacher)
Service Behind The Lines
'Freedom is never given; it is won.' —A. Phillip Randolph.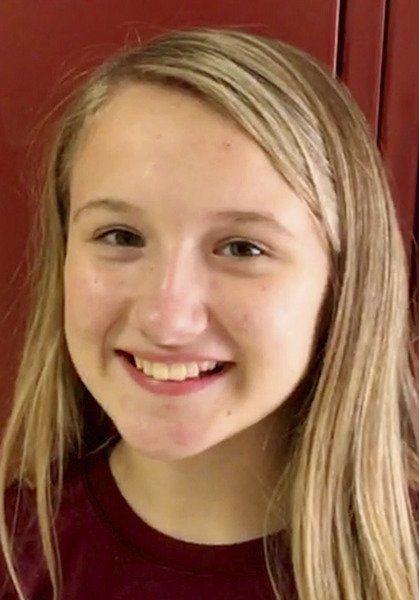 Is freedom only won on the front lines? Can you only help our country by being in a direct war? From teachers to lawyers, and students to soldiers, everyone plays a role in serving our country.
I talked to my uncle who was a medic in Fort Riley, Kansas. He was drafted at 18 years old. He wasn't at the battle exactly, but he was very passionate about the effects on the men who were wounded while fighting. My uncle explained to me that seeing this made him grow up in a hurry and it increased the respect he had for those who put their lives at risk to help keep our country free. He also pointed out to me that for every one soldier on the front lines there may be 20 people behind him making sure he has everything he needs to live. This may include food, clothes, equipment and other necessities.
I also spoke to a family friend who fought in Iraq for eight years. He believes everyone has a very important job serving our country. He gave me examples like base security, chow halls, laundry services, roads and carpentry. They even hire local people to do what they need. He explained to me that this leaves time for combat troops to plan and carry out missions. Josh said, "When in the field the non-combat personnel are very essential to the missions at hand." He even mentioned mail carriers that hand out mail from families, which helps keep the soldiers positive enough to keep fighting for our country. He said everyone there trains day in and day out whether or not they are combat personnel.
I'm not fighting on the front lines, I don't have a specific job, but can I still serve our country? I can help our country by helping others, being active in my community, and being respectful to the soldiers and others around me. Anyone can serve our country, even if you don't think you're making a difference. Small tasks matter in helping serve our country.
Grades 11-12
First Place: Autumn Shelton
Senior, Lamar High School (Teresa Shelton, teacher)
From World War II to Present: How We Can Make a Difference
Amidst the terror of World War II, Louisiana student Billy Michal helped his school raise thousands of pounds of scrap metal, "with collecting an average of 9,166.7 pounds per students, far surpassing any other school in the state" (National World War II Museum). What makes Billy's story so remarkable was that he was only six years old. Despite his age, Billy exemplified what every American should resemble during wartime: hard working and never tiring. World War II may have been over 70 years ago, but Billy Michal's sacrifice still resonates with me on how I can help our country.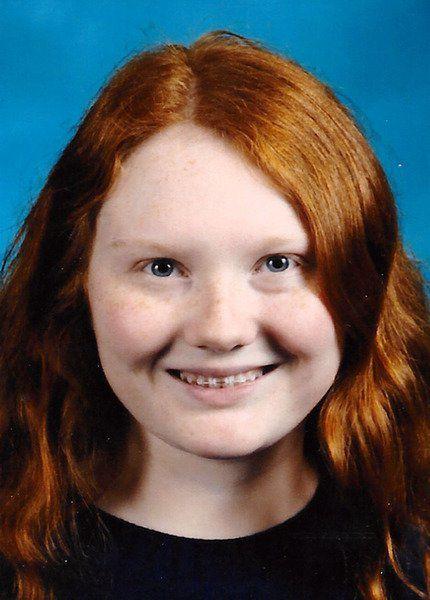 Like Michal, I have no intentions to go into the armed services, but I still want to assist my country in every single way possible. This relates back to war and peacetime. The biggest contribution I believe I can make is to be active in my community. Yes, we should strive to impact veterans and the armed forces, but if Americans begin to settle for mediocrity within their careers and communities, the military will be one of the first groups to suffer.
In addition to maintaining a status quo of excellence, I believe it is essential for me to remember those who served in the past and present to help our country. Whether I'm writing to a veteran about to go on an Honor Flight or discussing life with a veteran at a nursing home, this help is important because those veterans deserve to feel remembered and that their sacrifices mattered. Even this essay is essential to helping our country. It represents freedom of speech and press. It is a reminder that we as a country need to come together as a united front to guarantee our success. Most importantly, it illustrates that young people care about what is going on around our country and we are not afraid to speak up on change.
Billy Michal was a child when he made his mark on history. His legacy continues on today with the National World War II Museum giving out the Billy Michal Student Leadership Award annually. He illustrates that change begins whenever we take initiative. I may still be a high school student, but based upon Michal's legacy, I am excited to begin a life of service before I can even vote.
Second Place: Chloe Kerrigan
Junior, Sarcoxie High School (Laura Lewis, teacher)
Freedom Has Never Been Free
Freedom has never been free. Freedom was earned from the toil of every individual who labored over the brown earth of the new land, to help make this country home. Freedom was bought from the lips of a revolutionary, with bloated cries bursting into a blue sky. Freedom was won from the frontlines, from dirty faces and battle cries, carried on by the hope of a better time. Freedom is born in each of us, but it is deep, caged. We must call it into existence, whether it be with a fiery golden passion, or a soft, quiet whisper. As our brave men and women are behind the scenes, sacrificing everything to fight our battles, we must also find it in ourselves to help keep our country free.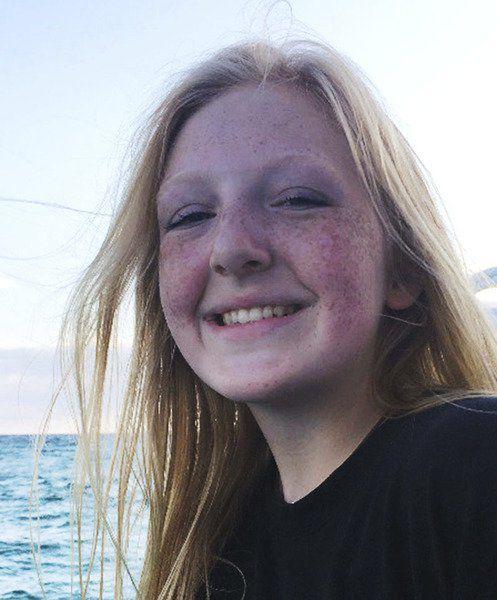 Each time you open your eyes to another day, and shuffle reluctantly to school, you are exercising your right to be free. While some view it as an obligation, the ability to attend a well-kept school is a privilege that we Americans are lucky to afford. Whether you grow to be a politician or a doctor, a teacher or a cadet, your education fueled your passion and your flames, and to be educated in our modern world is to be free.
Each time you express your opinions and beliefs, this is freedom. The world is filled with oppression, however, it's not always clearly seen. Curtained by the vast expanse of the ocean, the borders in which we live, we often do not realize how liberated we Americans are in comparison to our brothers and sisters overseas. To be able to hold debates, attend seminars, and to fight for what we believe in, these are all ways that we coin in our freedom. So continue to express your passions and dreams, your fears and joys. Continue to keep your mind your own. Because, by doing this, you are keeping yourself free.
Our veterans gave us a gift that we could never repay. It is the gift of freedom, and therefore the gift of life. However, we can work with what we are given, and turn it into something beautiful. So continue to learn, to love and to hate. Continue to grow and form unique beliefs. Continue to express yourself openly, freely. Because it is not just our veterans' duty, but both yours and mine.
Third Place: Ashley Freiburger
Senior, Verona High School (Mary W. Crane, teacher)
Untitled 
What does it mean to help one's country? It may imply fighting on the front lines, but that is only a small fragment of what a person can do to aid their nation. While defending the United States by fighting on the front lines is both courageous and honorable, it is not something I plan to pursue. Despite this, there is still so much I can do to benefit my country. I can strive to educate others about our freedoms and the ideals our veterans have worked so hard to preserve for us. I believe it is important for every citizen to understand the sacrifices made in order for us to have freedoms, such as voting and freedom of speech, that we often take for granted. In the same respect, it is also important for me, and all citizens, to respect and obey our country's laws. Our veterans have fought long and hard to protect and keep these laws for us, laws that proclaim and elucidate our freedoms.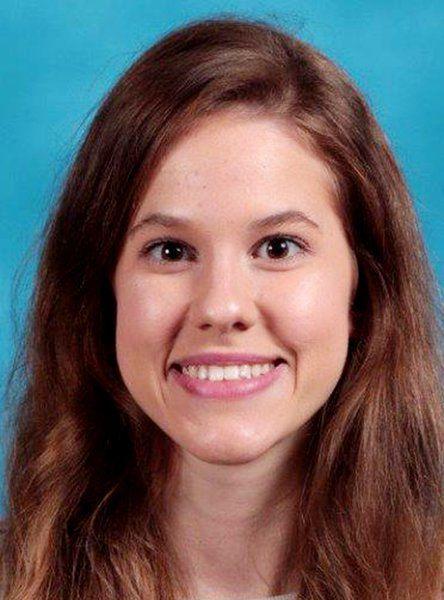 I can assist my country by simply being an informed and involved citizen. When I turn 18, I plan to register to vote and exercise my freedom to project my voice on issues and topics encompassing and impacting our nation. I will encourage others to do the same because our country is strengthened when its citizens exercise their freedoms and use their voices to inspire positive change. It is vital for all citizens to know that their voice matters, and to know that the opportunity to use their voice is being fought for every day.
I believe I can be a catalyst in inspiring other citizens through my example. It is important for me to strive to help the United States and improve it because my actions may motivate other people to do the same. Helping one's country does not mean adhering to a specific, unattainable list of actions that must be done. Instead, it can be accomplished through simple acts such as voting, obeying laws, volunteering, inspiring positive change, and acknowledging and being grateful for the freedoms we enjoy each day because of others who are protecting those freedoms militarily.