The following are five of the top stories published in the Globe during July 1-5. In case you missed them, here's a recap:
Aldi buys land for second Joplin store
Aldi has purchased 2.75 acres of property at 26th Street and McClelland Boulevard from the Joplin Redevelopment Corp. Aldi paid $900,860 for the tract, which includes McClelland frontage.
The chain has 1,900 stores in 36 states, with plans to have 2,500 stores across the country by 2022. The Joplin land was part of a 10-acre tract the JRC originally purchased for a senior living project scuttled after the master development firm Wallace Bajjali Development Partners defaulted on its redevelopment contract with the city.
Local woman fulfills hero son's wish
Staff Sgt. John James Cleaver, a Galena graduate who was killed by a suicide bomber in November 2009 in Afghanistan, had his final wish granted by his mother, Teresa Cleaver.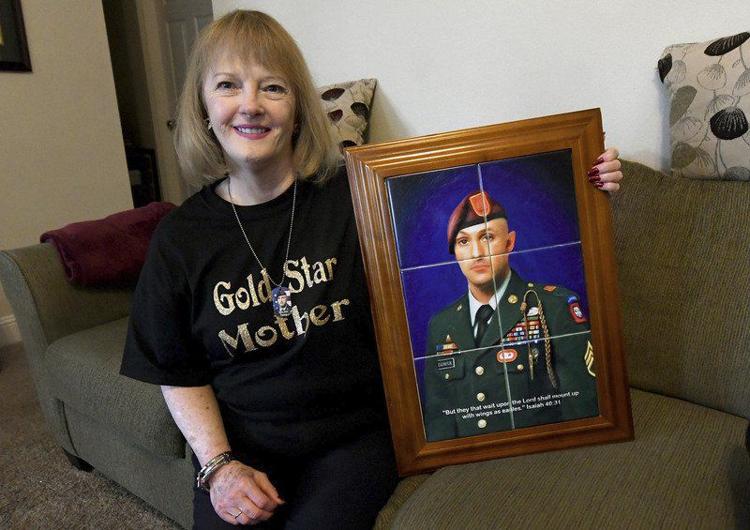 She launched a gram of her son's cremated remains into the Earth's orbit on June 25 by a rocket that took off from Florida's Kennedy Space Center. His ashes were released 447 miles above the planet and will orbit the globe 17 times per day for at least two decades.
Teresa Cleaver said it was the highlight of her life and that she felt an overwhelming sense of accomplishment.
"To John, I was thinking: 'This is it. We have reached the top of that mountain. This is the pinnacle experience. Momma did it,'" she said.
Diamond admits to ticket quota in settlement
A state lawsuit against the city of Diamond alleging the imposition of a traffic ticket quota has been settled.
According to the settlement, the city of Diamond "admitted that certain actions taken by its chief of police constitute having a policy requiring or encouraging employees to issue a certain number of citations for traffic violations" in violation of state law.
The settlement requires the city to comply with a recently passed law that bans such ticket quota programs; have its mayor, board of aldermen and chief of police attend a training program about the law's legal requirements by July 29; and be subject to fines of $100 a day for every day the city does not comply with the law.
Watered Gardens, Mercy plan respite care program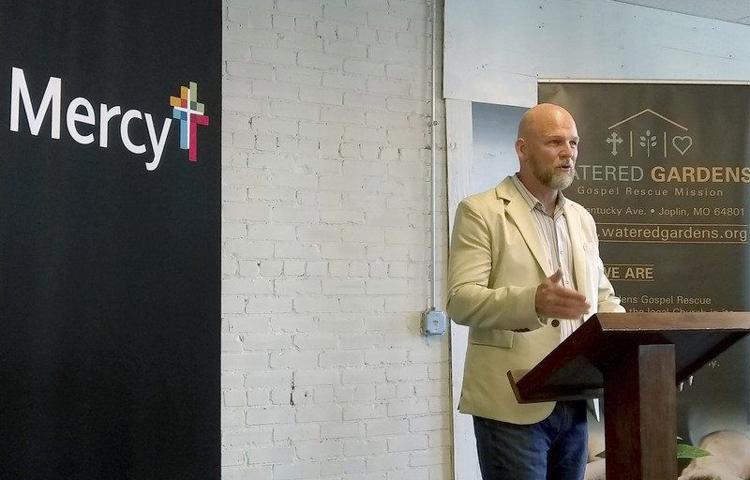 Mercy Hospital Joplin and its auxiliary have partnered with Watered Gardens Gospel Rescue Mission to kick-start a respite care unit that will provide recuperative care to homeless people who are healing from an illness or injury.
The Watered Gardens outreach center on Kentucky Avenue will be renovated this fall into a respite care unit that will give homeless people a chance to fully recover after their release from the hospital. The 950-square-foot space will include six recovery beds, curtained rooms for privacy and a common area. The facility is slated to be completed by the end of the year.
Carl Junction man identified as drowning victim
Deputies with the Jasper County Sheriff's Department were investigating an apparent drowning on Center Creek near the boat access area on Highway 43 just north of Airport Drive.
The victim was identified as Jason Baker, a 53-year-old Carl Junction resident. Authorities said Baker's body was found in the water about a mile west of the boat access.
No foul play is suspected in the death, but the investigation is continuing.