The following are five of the top stories published in the Globe during Sept. 30 through Oct. 4. In case you missed them, here's a recap:
JHS brings back homecoming parade
Joplin High School hosted its first homecoming parade in decades, drawing hundreds of spectators.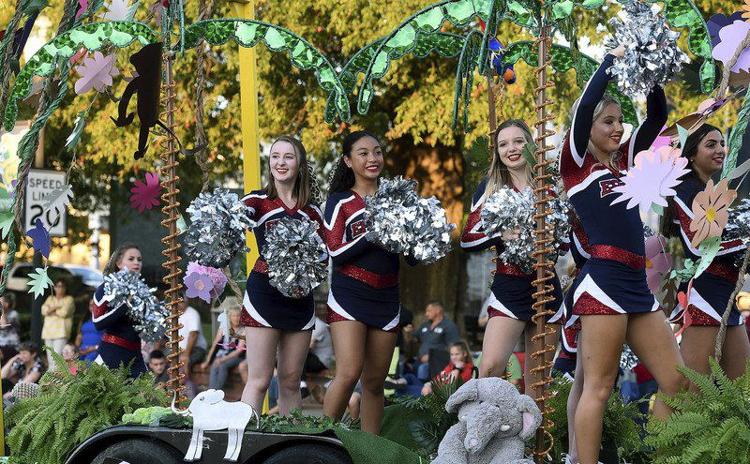 The 15-minute parade marched down four blocks of Main Street. It featured appearances by athletic teams, extracurricular groups, clubs and other related educational entities ahead of the homecoming game later in the week.
Reward for beagle case up to $8,000
The Humane Society of the United States will offer a $5,000 reward for information leading to the arrest and conviction of those responsible for the suspected live-skinning of a pet beagle in Neosho, bringing the total reward offered up to $8,000.
The female beagle named Sparkle was found Sept. 23 on the edge of a wooded area on the northwest side of Neosho with about three-quarters of her skin removed and in obvious pain. The dog had to be euthanized to end her suffering.
A reward of $3,000 already was being offered through the Neosho Police Department to aid its investigation of the suspected case of animal cruelty. Police said another contributor intends to kick in $2,000, potentially bringing the total to around $10,000.
MSSU celebrates new Gipson Center
The Gipson Center for Healthcare Leadership celebrated its first semester of operation with an open house for the campus community. The center, inside the Julio Leon Health Sciences Center, will graduate its first students with a bachelor's degree in health care administration in May 2021.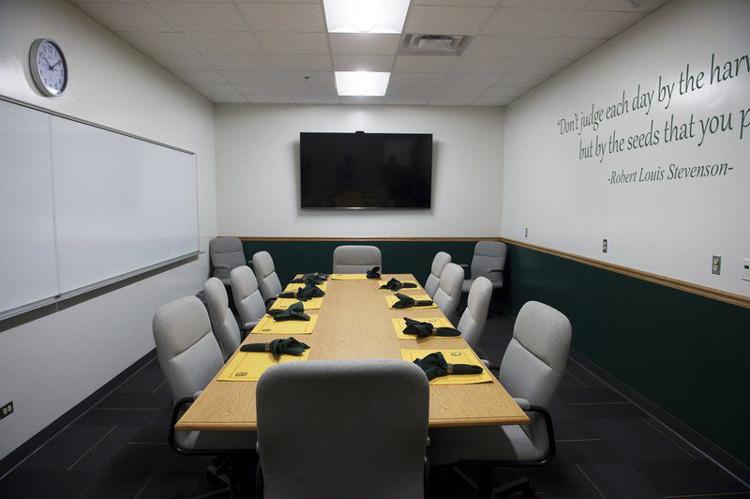 The program is essentially a business degree with a non-clinical health care emphasis. Graduates are prepared for careers in hospital and health systems management, health information technology firms, care management organizations, government organizations, health care marketing firms and pharmaceutical or biotechnology companies.
Former deputy sentenced to prison for child abuse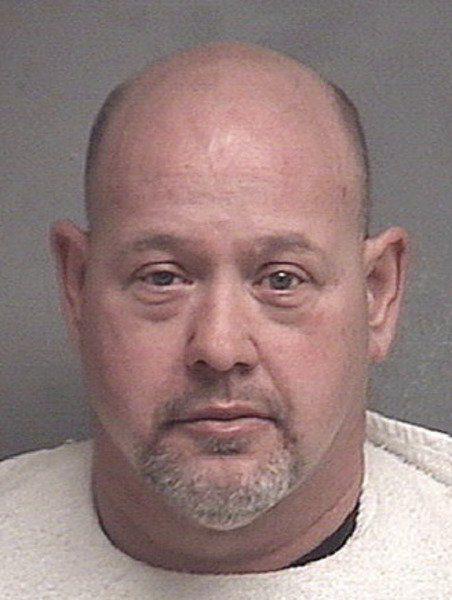 A judge sent a former Newton County deputy to prison when he pleaded guilty to abuse of his infant daughter two years ago that resulted in her suffering a brain bleed.
Kenneth R. Rush, 53, of Joplin, pleaded guilty in Jasper County Circuit Court to a Class D felony count of child abuse in a plea deal with the prosecutor's office. Rush had been facing a Class B felony count of child abuse that could have drawn a sentence up to 15 years and would have required that he serve a mandatory minimum of five years. Under his plea agreement, he could be sentenced to no more than seven years and faced no mandatory minimum.
Joplin police using new technology for emergencies
The Joplin Police Department's emergency communications center is now using a form of technology that allows 911 dispatchers to receive more accurate location data from callers, particularly from those using smartphones.
The program, RapidSOS Clearinghouse, is free to authorized emergency communications centers nationwide. It works by collecting data — primarily the location of the device being used — from iPhones using at least iOS 12 and versions 4.0+ of Android phones, as well as certain apps like Uber, wearable devices and connected homes and cars, and delivering that data directly to dispatchers.