Joplin's Union Depot was declared one of Missouri's "Places in Peril" Wednesday night by the Missouri Alliance for Historic Preservation.
The list is compiled annually of endangered historic properties nominated by concerned residents and decided upon by a committee of preservation advocates. 
The group noted that the depot, which opened in 1911, has sat unused since 1969, and that since 1972, groups have proposed alternate uses for the structure, but none have had success.
"The building is currently threatened by a number of factors including neglect and deterioration as well as vandalism. The once white painted walls are covered with graffiti," the alliance reported.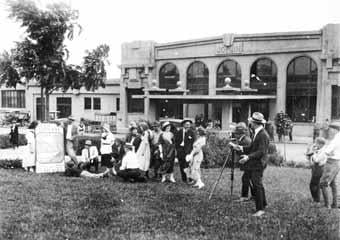 The alliance noted a local effort to find a use for the depot. "Current players in advocacy for the future of the depot include the city of Joplin, the Joplin Historic Preservation Commission, Downtown Joplin Alliance, Post Art Library, Historic Murphysburg Preservation Inc. and other regional preservation groups and residents."
The Missouri Department of Natural Resources' State Historic Preservation Office has owned the building since 1998.