The pandemic is nearing its one-year anniversary and last week's winter weather set records, but, as the saying goes, the show must go on.
That saying has been put to test at Joplin's Studio 124 this past week.
"We certainly live in challenging times," said Marilyn Marshall-Bouldin, the director of Dream Theatre Troupe's newest production, "The 25th Annual Putnam County Spelling Bee." "However, folks involved in the arts are known to be resilient."
The show's cast and crew have been forced to navigate slick, snowy roads for rehearsals all week to nail down individual performances and to make last-minute adjustments. While the events taking place around them can't be ignored, neither can they be used as excuses.
"As a director, current circumstances certainly intensify my resolve to bring about a creative, uplifting musical experience performed by a very talented cast," Marshall-Bouldin said. "The arts are more important than ever; (they) influence society, translate experiences, provide an escape, promote a fundamental sense of self — all of this across space, time, gender, race and religion."
The musical revolves around a group of tweens competing in a regional spelling bee. But it's more than that — it's a production filled with "surprises and shenanigans," Marshall-Bouldin said, and "happiness and heartache."
"I was excited to direct this show because it truly represents everyone. It's quite unique in that way, and therefore, one is left seeing a bigger picture of the people around them whom they interact with every day. It allows us to celebrate one another.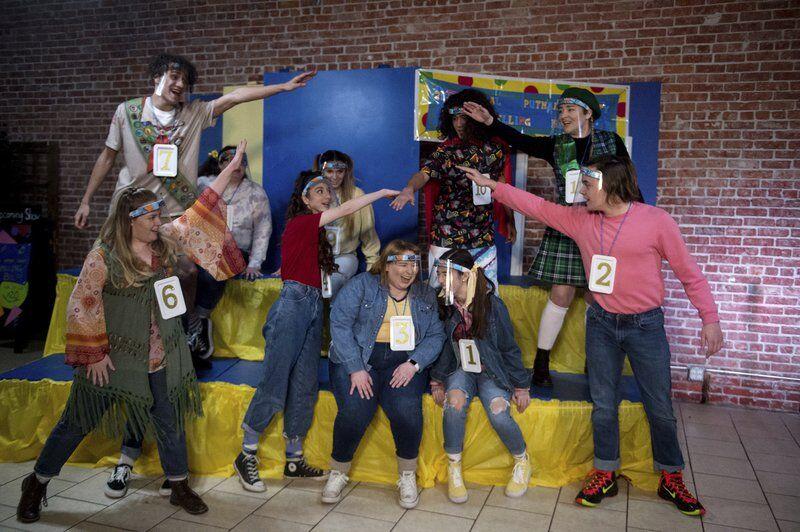 "I love the bonding that ends up taking place between the characters," she continued.
The cast involves young actors.
"Working with actors in this age group is a blast," Marshall-Bouldin said. "While I believe that each show one directs deepens insight and broadens perspective, this particular cast has been nothing short of hardworking, dedicated and exemplary in bringing their talent and personalities into their characters. Honestly, it's selfish on my part, but they bring me such happiness whether our rehearsal is at the studio or on Zoom."
The show debuts at 7:30 p.m. Wednesday and runs through Sunday. Tickets are $20, with reservations required, and they are available via a link on the Dream Theatre Facebook page. Only 30 people will be seated during a performance due to social distancing, so tickets are on a first-come, first-served basis. Masks are required until all parties are seated.
"I hope that after folks see 'Putnam,' they feel like they've had a fun and entertaining night out and for just a little while, had some respite from anything that might be bringing them down right now," Marshall-Bouldin said. Above all else, "I hope they smile."