MIAMI, Okla. — An icon will be performing later this month inside Northeast Oklahoma's most iconic building.
Five-time Grammy winner Wynonna Judd is making her first appearance at the Coleman Theatre with a live concert at 8 p.m. Monday, Nov. 30.
"This is all about being in the right place at the right time," said Danny Dillon, Coleman's managing director, about landing the popular singer who is commonly seen performing at larger venues in Tulsa and Oklahoma City.
"When you see her list of awards and nominations — wow. She is among the artists who can get a huge reaction at just a word or two. Say 'Grandpa,' and I guarantee her name pops into music fans' minds," Dillon said, referring to the song "Grandpa, Tell Me 'Bout the Good Old Days," recorded in the 1980s by the country duo The Judds.
Judd's career includes 14 No. 1 singles and sales in excess of 30 million records as part of The Judds. She then embarked on a solo career with her five-time platinum debut album, "Wynonna." Even then, according to The New York Times, she "demonstrated that a country performer can explore vibrant pop, deep gospel and straightforward rock and still make sense even to country traditionalists."
It isn't surprising that one of the biggest names in country music history would be eager to play the Coleman, Dillon said, given the theater's history.
"The Coleman was built in order to host the biggest, most famous names on the vaudeville circuit back in the 1920s. So it only makes sense that we bring the same type of artists to the area today to perform on the stage where Blackstone and the Marx Brothers and Will Rogers performed."
Judd has put her time off because of the pandemic to good use, writing new material that will be mixed in with her favorites plus "some Christmas thrown in," he said.
"The energy from that stage," Dillon added, "is incomparable."
Tickets are being offered in four tiers: VIP tickets at $109, orchestra (floor level) at $69, loge (lower balcony) at $49 and balcony at $35.
VIP tickets are limited, he said, but there are plenty of all of the others. VIP tickets are only available by telephone; the others are available online or by phone.
Dillon said he's heard from Judd's people that she is looking forward to playing inside the Coleman, built in 1929 and billed at the time as "the most elaborate theater between Dallas and Kansas City."
"It is the greatest feeling when the performers start complimenting our theater," he said. "I guess if they haven't been here before, it is not what they expected to find when they arrive" in a town of around 15,000 people in the middle of the country. "But beyond that, their appreciation for the building and the people whose hard work and efforts have brought about its restoration, is so gratifying.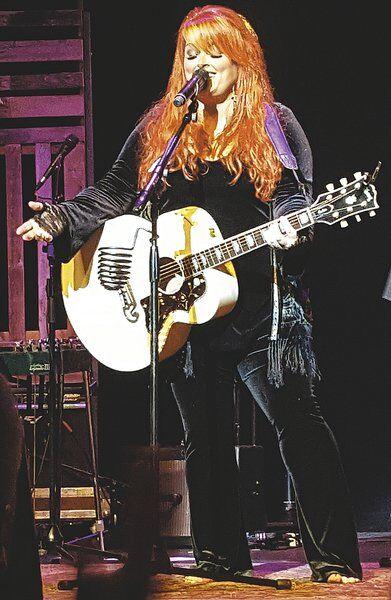 "Some of these people have played the biggest and most renowned venues in the world, yet they are utterly in awe of what we have right here in Miami."
Tickets can be purchased at www.colemantheatre.org, on Facebook at the Coleman Theatre Beautiful page or by calling 918-540-2425.
Safety measures
In order to offer shows, the Coleman Theatre is following various safety guidelines to maintain a safe environment for everyone, said Danny Dillon, managing director. Those include requiring personal protective equipment, using additional points of entry and selling below capacity.
"We are asking everyone to self-monitor and are refunding tickets for anyone who is symptomatic or has exposure concerns. We will also be taking temperatures and not allowing entry if the reading is over 100.4 degrees," he said.
"We want to follow the recommendations that will allow entertainment to patrons who follow guidelines and are considerate of those around them."