SOPHIE ROY
• School: Webb City High School.
• Planned career field: Computers/tech.
• Long-range goals: I plan to get a degree in computer science from Missouri S&T. Then I want to get a job as a tech consultant or a system analyst.
• Advice to freshmen for academic success: Find a way to stay organized. Divider tabs in your binder are very useful, especially the ones with pockets. If you struggle with one binder, consider using folders for each class instead. Keeping track of notes and assignments is vital to your success.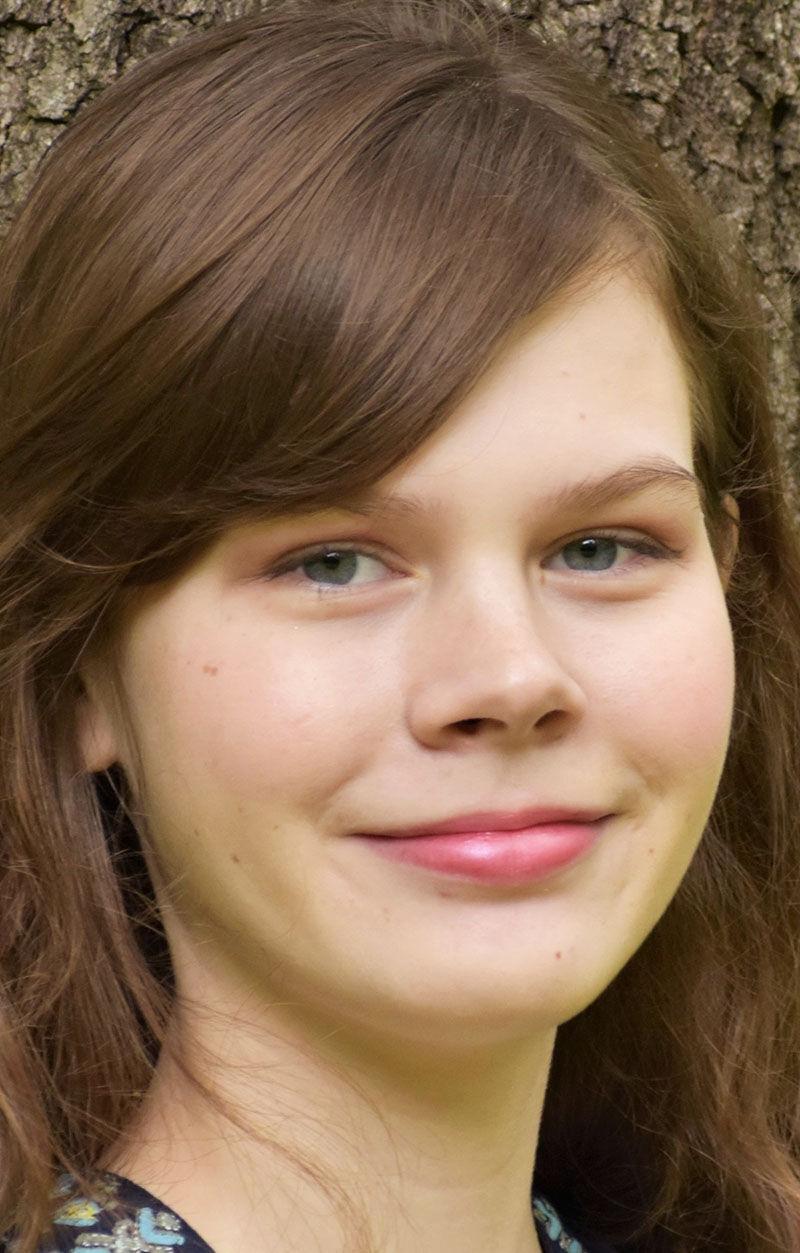 • Parents: Dennis and Brooke Roy.
• Inspiring educator: Mr. Dustin Craft is an amazing teacher as well as coach. I joined my school's scholar bowl team when I was a freshman, and the way he supported new members of the team allowed me to easily adjust to an activity I had little experience with. He was understanding when we made mistakes and encouraged us to always seek out new information that interested us.
I unfortunately didn't have the chance to have him as a teacher in class until my junior year, but I found myself highly engaged when I finally had the chance to take his psychology class. He made sure the class was interesting through a variety of labs and activities such as taking a left brain vs. right brain test to explain logic and creativity, watching a 3D glasses video to explain optical illusions, and using a water gun to explain Pavlovian conditioning.
Mr. Craft is also dedicated to supporting students emotionally. He makes it clear to both his students and to members of the scholar bowl team that his door is open if anyone needs a person to talk to. His support through these four years helped me to reach further as a student.
KAITLYNN GILMORE
• School: Miami (Oklahoma) High School.
• Planned career field: Historic conservation.
• Long-range goals: My clearest goal is to solidify a good job at a museum or open a private practice art restoration business. UPenn has a conservation grad program, so I would like to continue my education there if need be.
• Advice to freshmen for academic success: Challenge yourself. Of course, it's important to not overwhelm yourself with challenges and stay inspired, but I feel that the majority of academic successes I've seen among peers and myself originates in something that isn't easy. Taking AP classes and finding a definitive extracurricular are both some of the most common "challenges," but this extends to concurrent classes and competitions as well. All of these look good on a resume but primarily prepare you with high levels of analytical prowess and interpersonal skills (which will inevitably be valuable). But also remember, you're a human, too! Drink lots of water and get some sleep!
• Parents: Ronnie and Tressie Gilmore.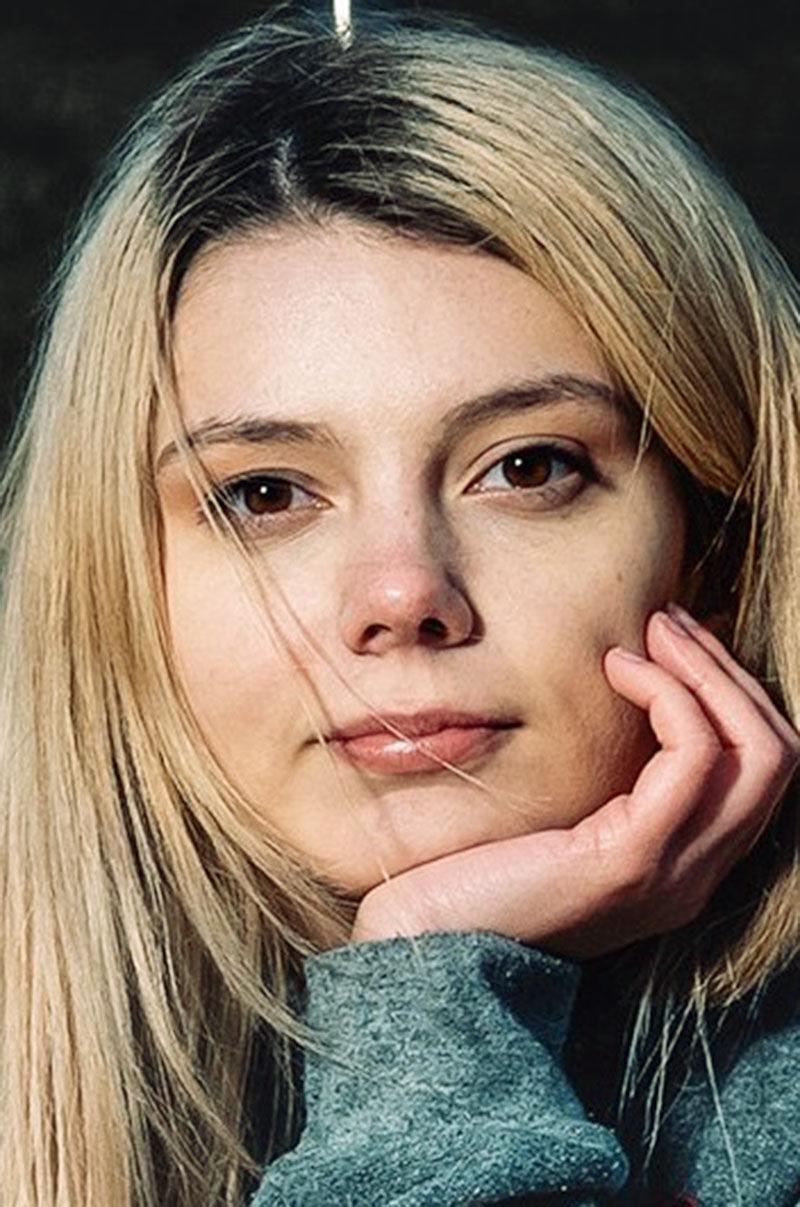 • Inspiring educator: When I think back on high school, and the moments where I grew or celebrated, nearly every memory leads back to my AP English teacher and NHS sponsor, Kassie Joslin. Though I've only had her in my junior and senior years, these were inevitably the most stressful and joyful times I've had. Along with those times, Mrs. Joslin has been at my side and supported me infinitely. Never have I felt that her classwork was without purpose — every assignment is crafted with sensitivity to the collective end goals of our class, our development and the social situation we're in, which has been particularly precarious as of late. As the icing on the cake, she sometimes bakes us delicious bread!
In the bottom of my dresser, I keep treasured relics from my school years to look back on later, and in these folders are many of the essay revisions which Mrs. Joslin offered me, filled with praises for days and critiques which have always clearly guided me to improve. I'll keep them for as long as I can to help me remember the smell of homemade bread, the feeling of reading good books and the precious moments we've shared together.
BENJAMIN WATKINS
• School: Joplin High School.
• Planned career field: Engineering.
• Long-range goals: I want to improve society, have a meaningful job and support my family.
• Advice to freshmen for academic success: Set a very challenging goal (in terms of schoolwork) throughout high school in order to reach your full potential.
• Parent: Brandy Cole.
• Inspiring educator: Getting accepted into a desired university or military academy is a competition. This competition requires excellence in multiple areas of study and activity. My first introduction to competing was in the Joplin JROTC program, where Col. Joshua Reitz made very clear the values the program uses in promotions and leadership opportunities. The values that Col. Reitz uses in the promotion process are very similar to the many types of competitions directly outside of high school life, especially those of elite colleges. Colonel's understanding of the West Point admission process and his leadership experience from the Army elevates his guidance and creates better citizens out of our cadets.
The initial challenge in the program led to my goal of becoming my best self. After participating in communal activities, growing as a leader and pushing myself in academics, I began looking at the competition of my future college, which ended in my decision to attend the best university in Missouri, WSTL (Washington University in St. Louis). Although many other outstanding teachers have given me similar guidance and propelled me further than I could have made it on my own, my original challenge to excel began my freshman year in the JROTC program under Col. Reitz.