Taps will finally sound Monday for three Joplin veterans who died over the past 44 years but whose cremains were never claimed or buried.
Full military rites will be provided for Morris M. Boyd, who died in 1975, Ralph P. Lane, who died in 1977; and Glen R. Lake, who died in 2007.
The effort to make final arrangements for the three has been a project of Joplin American Legion Post 13 in conjunction with the staff at both Mount Hope and Thornhill-Dillon Mortuary.
"Members of Post 13 heard about these forgotten brothers-in-arms several months ago and knew we had to do something," said Warren Turner, post commander.
"Our members, along with the help of Mount Hope Cemetery, took on the task without hesitation."
The ceremony will be held at 10 a.m. Monday at the Veterans Memorial of Timeless honor in Mount Hope Cemetery.
But national veteran advocates said that discovery of the abandoned remains of the two World War I veterans and a World War II veteran is not just a local oversight. It illustrates a national problem.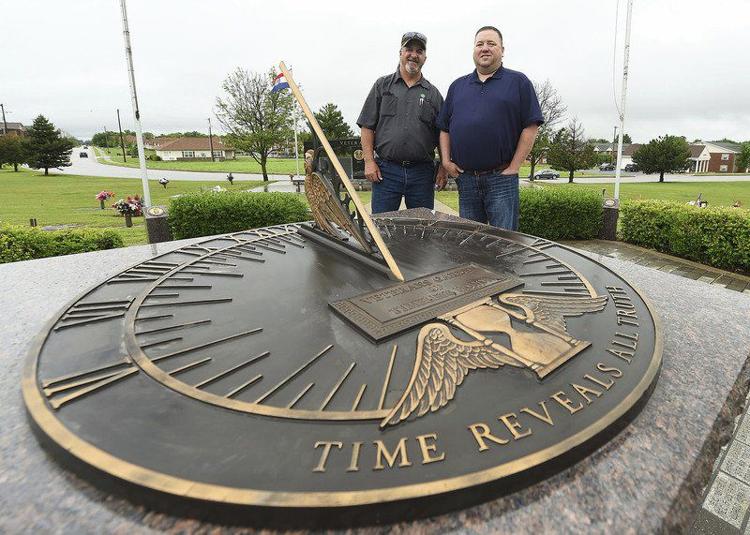 Abandoned cremains
Ashley Goodwin, of Thornhill-Dillon, said the mortuary got involved in the effort to verify unclaimed veteran cremains held there after getting a call from an American Legion member.
"We did the leg work and found the veterans and went through the process to verify their veteran status through the state. We lined up military honors and got their flags, and they will be presented at the ceremony," Goodwin said.
There were funerals for all three men at the time of their deaths, she said.
"It's just the family never came back for the ashes. Apparently the cremation didn't happen until after the service, and they didn't come back and get them."
Sometimes veterans' cremains sit in storage for many decades.
In 2015, a funeral was conducted at Park Cemetery in Carthage for a Civil War officer who died 103 years earlier. Maj. Raphael Guido Rombauer, who had lived at Carthage, died in 1912 in Kirksville. His ashes remained unclaimed in Kirksville until a great-great-granddaughter, Elizabeth Young, discovered that he had not had a proper burial. She arranged for his ashes to be buried alongside his wife and two of his children at the Carthage cemetery. Hundreds attended the rare funeral.
"Even though our veterans may have passed many years ago, we will remember them and the price they paid for our freedom," Young said at the service.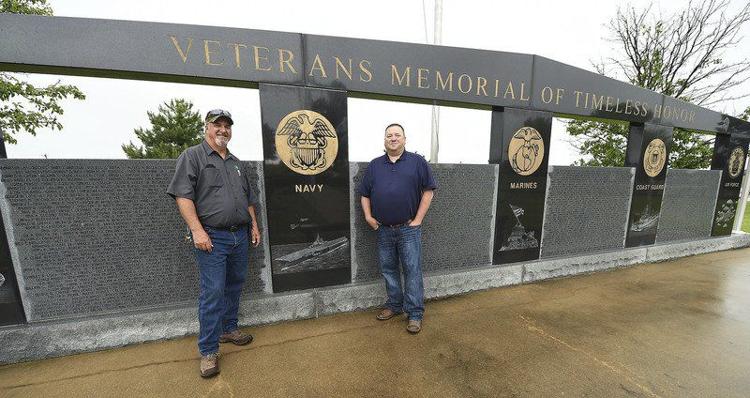 National need
It's a nationwide problem that launched formation of a national nonprofit organization called the Missing In America Project in 2007, said Paul Annable of Union, the Missouri state coordinator for the group.
Annable said the Rombauer case was not alone. Unclaimed remains of three Civil War veterans discovered that year by Missing in America were buried in 2015, about 100 years after the soldiers' deaths.
Volunteers with that organization work to locate unclaimed cremains, verify veteran eligibility, search for relatives, or in the alternative arrange for burial, said Paul Annable, of Union, the Missouri state coordinator for the project, which is based in Missouri.
"Our whole goal is to locate the veterans and give them the honor of a burial. They are either forgotten or abandoned, for whatever reason," he said. Most of the interments are done in Jefferson Barracks National Cemetery in St. Louis County.
"We will do a full funeral procession with police escort and the services are done with full military honors. We call on the Patriot Guard and Legion Riders to be the substitute family," if none can be located. "Then we have members of the community who want to honor this veteran," which often results in a turnout of 30 to 50 people.
Since its inception, Missing in America volunteers have visited more than 2,300 funeral homes and identified nearly 4,300 veteran cremains. All but about 300 of those have been interred as a result.
"We have no real idea how many are still out there," Annable said. "There has been an estimate that there are 7,000 (cremains) — not just veterans — that go unclaimed a year."
There are many reasons for it, he said.
"Some of it is they almost get lost. A family member thinks another family member took care of them so they remain unclaimed. Some are just because someone doesn't want to claim the remains because that makes it final. And in some cases these people don't have any family or don't have family that knows they passed away," Annable said. "Sometimes they may have family members squabbling over who is going to take care of what."
Goodwin said it is a common problem with cremations of both veterans and nonveterans, whatever the reason. In addition to the three the mortuary verified as veterans, there were 20 other sets of cremains the mortuary has turned over to an ossuary operated by Mount Hope.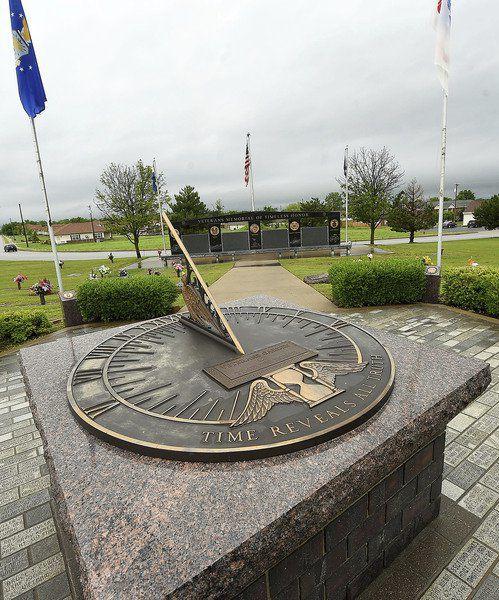 VA benefits
Veterans and their wives can assure that their burials or interments are carried out or make their arrangements for the burial they wish by contacting the National Cemetery Association, part of the U.S. Department of Veteran Affairs.
That arm of the VA can make arrangements for free burial in a national, state or Tribal cemetery.
"This is a benefit that every veteran has earned and their wife is entitled to it," said Les' Melnick, spokesman for the NCA. "The grave marker is free. All the preparation ahead like the grave liner and then the perpetual maintenance is earned by virtue of their service."
In recent years, organizations such as Missing in America, veterans groups, funeral homes or concerned civilians have arranged for the interment of 1,200 unclaimed remains at national cemeteries during the federal government's 2017 fiscal year. There were about 1,500 in fiscal year 2018 and about 700 since the 2019 fiscal year started this past October.
Though the VA does not pay for funerals and all the burial costs in local cemeteries, the cemetery administration will reimburse $300 for a burial and $780 for plot allowance. All veterans receive a grave marker, though the VA does not pay for installation.
"We also have a program where someone who applies can receive reimbursement for a casket or urn for an unclaimed vet," up to a limit.
In the past two years, the agency has reimbursed costs of 657 caskets and 27 urns, according to Melnick.
Veterans also can make their own arrangements through the National Cemetery Administration's office in St. Louis or they can contact a funeral home.
There are 135 national cemeteries available.