The success that Gordon Parks achieved in the arts evolved over time, though the arts were not an obvious career for him as he grew up in segregated Fort Scott, Kansas, in the 1920s.
It was his mother's dying counsel to "make a good man of yourself" that inspired him to fulfill her hopes.
Parks was born in 1912 to Andrew Jackson and Sarah (Ross) Parks in Fort Scott, Kansas. Gordon was the youngest of 15 children. His father was a poor tenant farmer. He attended a segregated elementary school in Fort Scott. He displayed musical talent by teaching himself to play piano around age 7.
When his mother died in 1928, Gordon was sent to live with his sister, Maggie, in St. Paul, Minnesota. However, he and his brother-in-law clashed and he was forced to leave. He took odd jobs and tried to continue in high school. As the Great Depression hit, jobs became scarce. He left school and over the next 10 years he worked as a brothel piano player, a hotel busboy, a porter and waiter on a railroad dining car, and composed his first jazz piece, "No Love." He married Sally Alvis in 1933.
In 1937, he watched a newsreel of the bombing of the USS Panay in China. He said later, "I decided on the spot that I wanted to speak my piece with pictures. Photography, I figured, was a profession that accomplished things fast. You took pictures and saw the results almost immediately. It was faster than music, faster than art and painting."
Weapon against racism
He bought his first camera from a pawnshop. "I bought what was to become my weapon against poverty and racism." Self-taught, he was hired to do fashion photography for a clothing store in St. Paul in 1940. He worked up his own photo project of Chicago's South Side black ghetto. In 1941, it earned him a Julius Rosenwald Fellowship for Photography. It allowed him to work as a documentary photographer for the Farm Security Administration in Washington, D.C.
The first day on the job in 1942, his editor gave him an assignment to do several common tasks in the city. Parks hit brick walls on each one due to racist practices enshrined in law and custom. Angry, he returned to his editor, who asked, "What are you going to do about it? What did you bring your camera here for?"
The same day he saw a custodian, Ella Watson, mopping floors. He talked with her and learned about her life, caring for grandchildren and struggling to earn enough to provide for them. He posed her holding a broom and mop in front of a large American flag hanging on the wall. He titled it: "American Gothic, Washington, D.C." His director told him: "You've got the idea, but you're going to get us all fired." It became his signature photograph. He went on to cover the Tuskegee Airmen for the Office of War Information in 1943.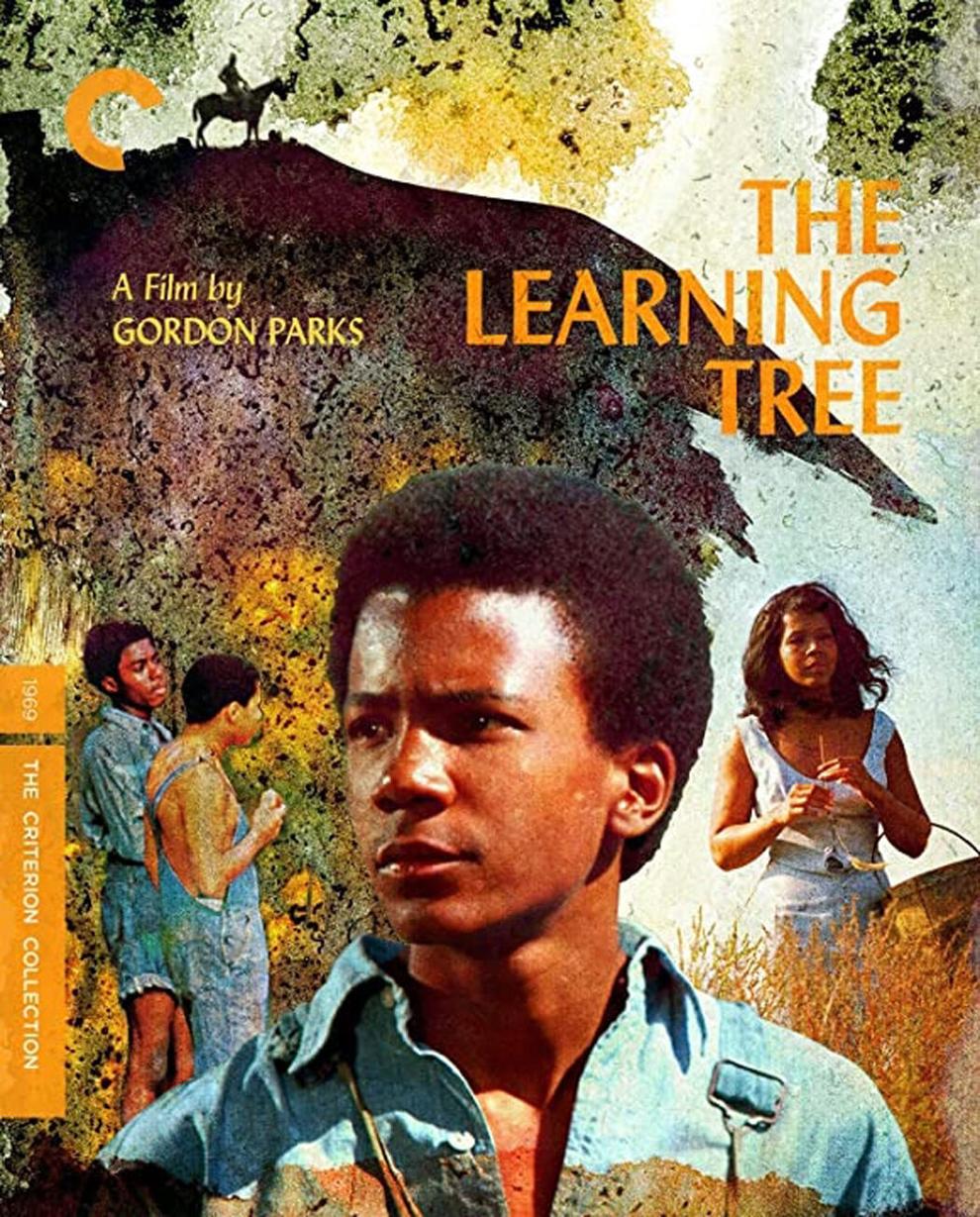 After the war, he went back to free lance photography. He took fashion photos for Vogue and photos of small towns for Standard Oil. While these jobs were ongoing, he was busy writing his first two books: "Flash Photography," the first photography manual by a Black author; and, "Camera Portraits," on documentary portraits. Life magazine hired him in 1948. He was their first Black photojournalist. Parks worked on assignments around the world for the next 20 years. Often his work documented the ongoing civil rights movement as it affected individuals and families. He continued to compose music with a concerto for piano and orchestra published in 1955. He toured with Duke Ellington's band for a short while. He and Sally amicably divorced in 1957.
He was named Photographer of the Year in 1960. He married Elizabeth Rollins in 1962 (divorced in 1973). His book "The Learning Tree," based on his youth in Fort Scott, was published in 1963. He was hired as a consultant for several Hollywood documentaries in the 1950s culminating in his first documentary film, "Flavio," in 1964.
Movie director
The year 1968 was significant for Parks. The film rights to his book "The Learning Tree" were bought by Warner Bros. The studio named him director, the first Black director for a major Hollywood film. He took his 150-man integrated crew to shoot the film in Fort Scott. At first townspeople were wary. But their fears were quieted by those who had read the book.
Parks didn't shy away from the bleak racism of the day in the book or film. Hero Newt and his family showed courage in the face of prejudice and adversity as survivors despite the odds against them. He tried to combine a sense of nostalgia and stark realism. The film was selected in 1989 as one of the first 25 films selected by the Library of Congress to be preserved in the National Film Registry.
Two years later, he directed "Shaft," which launched a sub-genre of Black films. The decade of the 1970s was a creative time for Parks. He continued to produce films and write books, fiction and nonfiction. A third marriage to Genevieve Young in 1973 lasted just six years.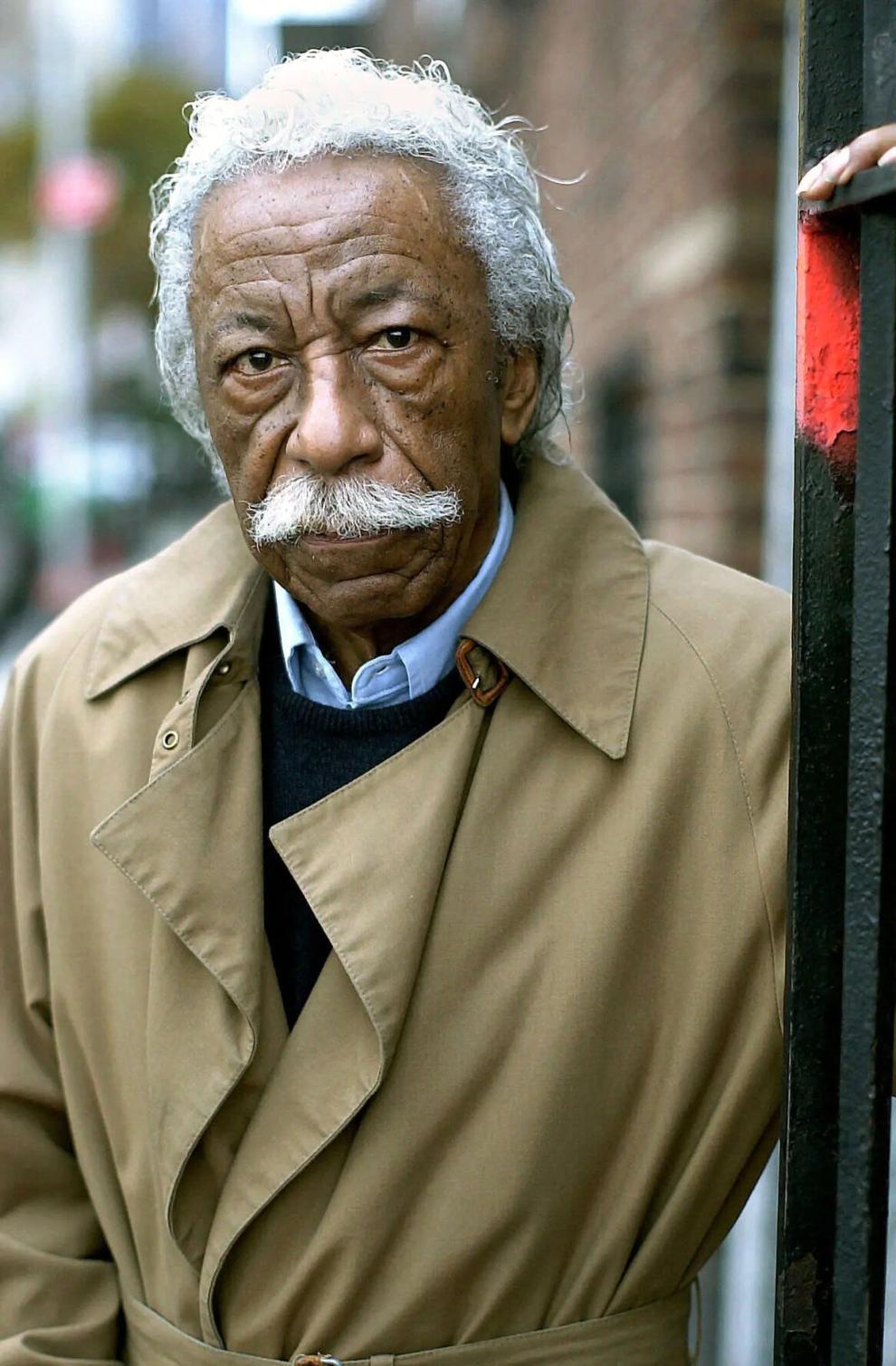 Parks' creativity continued into his 70s and 80s. He wrote books and musical compositions as well as produced and was the subject of documentaries. He composed the music and librettos for "Martin," a ballet honoring the life of Dr. Martin Luther King Jr. It was produced in 1990. Various galleries held retrospective exhibitions of his photography during that time.
In 1997 Parks met Ken Lunt, mayor of Fort Scott, at Wichita State University. Lunt introduced himself, Parks commented on the cruel past and their conversation began a rapprochement that grew over the years. Parks was touched by Lunt's promise that the graves of Sarah Parks and other relatives would not be neglected. Their friendship helped him decide to be buried in his old home town. Fort Scott Community College established the Gordon Parks Center for Culture and Diversity in 2004. Parks, 91, visited the city's first Gordon Parks Celebration the same year.
Parks died of cancer at age 93 in 2006. His body was returned to Fort Scott to be buried in the Evergreen Cemetery where his family members are buried.
Remembered as a Renaissance man who broke through racial barriers with a combination of talent, persistence and force of will, Parks forced Americans to rethink their ideas about race with his photos, music and books. He truly lived up to his mother's hope that he would "make a good man of himself."