Bill Caldwell: Frank Dale created lifelike advertising automatons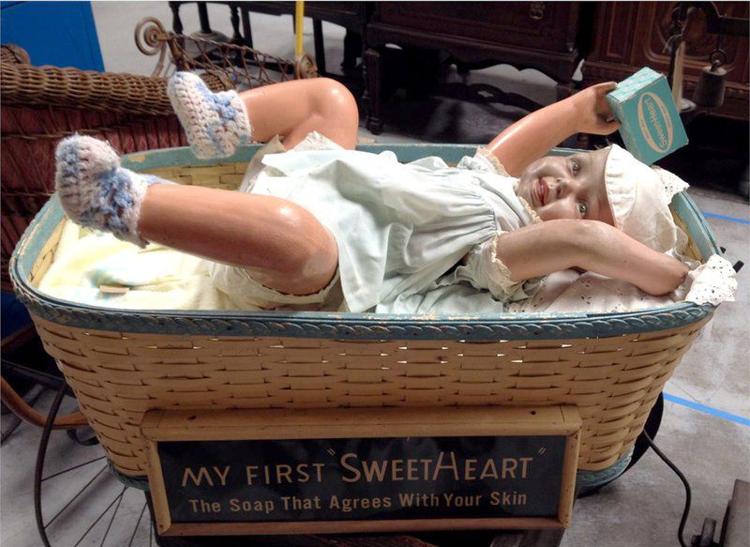 Tags
As featured on
Any mention of the word "robot" today can bring no more than a shrug or perhaps a question a…
NEOSHO, MO - Kenneth Robert Cholka, 71, a retired Community Bank and Trust senior vice president, passed away Monday, August 20, 2019. Memorial services will be at 10 a.m. Friday at Cornerstone Bible Church.
RIVERTON, KS - Danny Joe Rawlins, age 74, passed away at 8:28 p.m., Monday, August 19, 2019, at Quaker Hill Manor, Lowell, KS, following an illness. Danny was born February 7, 1945, in Joplin, MO. His parents were Ted and Gladys (Venturella) Rawlins. He was a lifetime resident of Riverton. H…
Edward S. Atwood, age 90, of Joplin, MO, passed away on Saturday, August 17, 2019, at his home surrounded by his loving family. He was born in Lexington, MO to George Atwood and Misha (Johnson) Atwood, on September 4, 1928. Edward graduated from Henrieta High School in 1947 and entered the U…
SUGARLAND, TX - Bobby Jean Doerge, 93, passed away Friday, August 16, 2019. A celebration of life service will be at 11 a.m. Wednesday at Swars Prairie Baptist Church. Arrangements by Campbell-Biddlecome Funeral Home, Seneca.