Two weeks after being named district engineer for the Missouri Department of Transportation's Southwest District, Steve Campbell still hasn't met everyone.
"We're blessed with tremendously talented people who have been more than willing to slow their role and assist me with questions," Campbell said. "I want to get out and meet everyone, and help establish my perspective about what changes we can make."
After graduating from the Missouri University of Science and Technology with a civil engineering degree, Campbell started working for MoDOT in 1993. His last latest post with the department was as the district's construction and materials engineer, a post he had held since 2011.
He now oversees a district that covers 21 counties and two metropolitan areas — Joplin and Springfield. Plenty of work is going on across that district, from major interstate to smaller state highway projects.
But much more work remains to be done, he said — especially on bridges throughout the area. And, like other MoDOT districts across the state, his must figure out how to do that with a limited budget.
"I don't think we're any different from the rest of the state, at least from a funding perspective," Campbell said. "There's a lot of planning and effort applied to our asset management."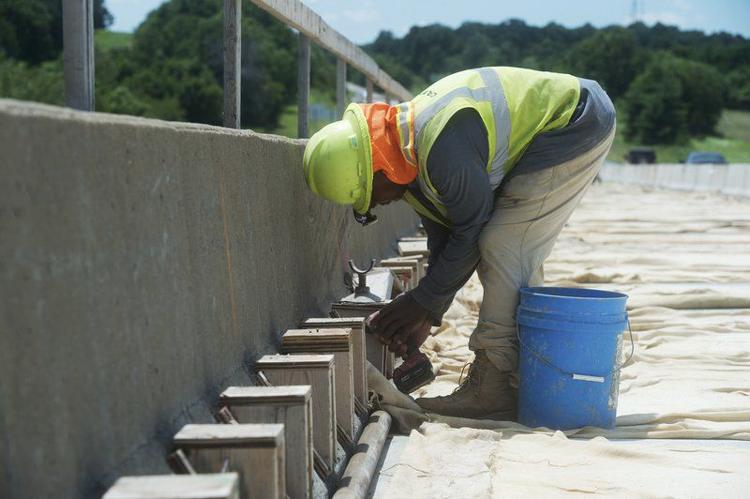 Bella Vista Bypass
One of the biggest projects involves an interstate connection to Arkansas. Commonly known as the Bella Vista Bypass, this $47.8 million estimated cost project will complete the last 5 miles of the Interstate 49 Missouri-Arkansas Connector.
The project basically calls for a new stretch of highway to bypass the city of Bella Vista, establishing a route that does not travel through the middle of a city's traffic lights and intersections.
A $25 million federal grant was announced in 2018 for the project; that grant paired with previously budgeted money should cover almost the entire cost, according to Globe files. Campbell said serious work is about to begin on this "mammoth project."
"We're within a year now of advertising and letting that contract," Campbell said. "I think the state of Arkansas is in the last two weeks of letting their contracts, so timingwise, we're synced up pretty well. There's good coordination between the two states."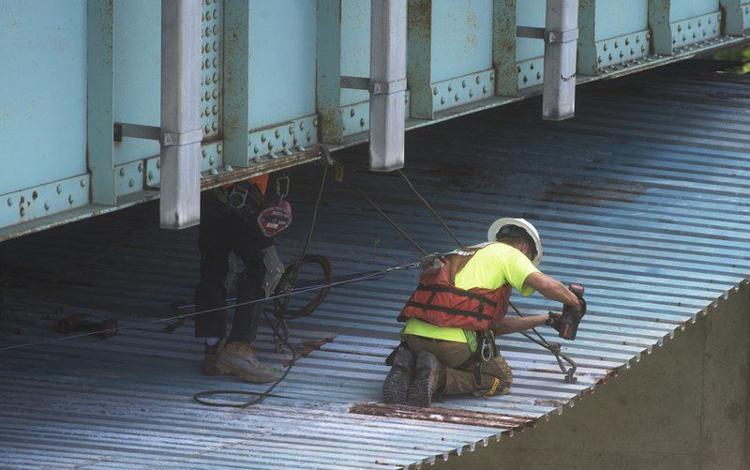 Bridges
While the Southwest District has a lot in common with MoDOT's other districts, Campbell said the number of bridges that need repair is a challenge.
"If you look at the number of poor condition bridges from seven years ago, it was around 105, and six years later, it's almost doubled," Campbell said. "We have done great with pavement conditions at the expense of bridges. That's a big problem, and we are trying to put a plug on that."
Several bridges are along Interstate 44, including one project over Shoal Creek in Joplin. Work on that repair has caused a slowdown for westbound traffic and is now affecting eastbound traffic as well. Campbell said he hopes that project will be completed by the first week of August.
Many more bridges on I-44 are due for work, including 19 in a stretch of about 30 miles between about Sarcoxie in Jasper County and Halltown in Lawrence County. Twelve of the bridges in this about $36 million project will be replacements and seven will receive major rehabilitation. Many of those bridges are part of the interstate's original construction in the 1960s, according to a MoDOT news release.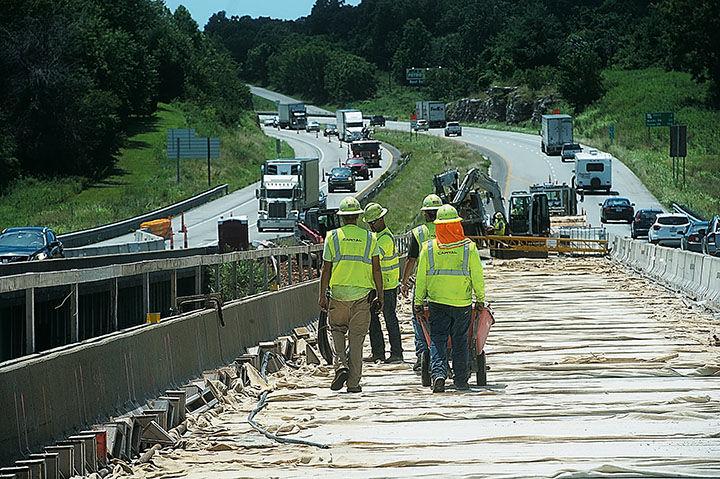 Funding challenges
Money for all these projects and more is hard to find these days, Campbell said.
After the rejection in a statewide vote in November to increase the state's gas tax for highway work, government officials have scrambled to find funds for highway maintenance.
Gov. Mike Parson's original proposal for $350 million in bonds was rejected this year by the Legislature, which instead budgeted $50 million for bridge repairs and $50 million for a local cost-sharing program. It also included a provision that would release about $300 million in state bonding to repair 215 bridges across the state, pending the approval of a federal grant to replace a major bridge on Interstate 70 near Columbia. The Associated Press reported that the grant was approved on Monday.
Still, that's not enough. In May, MoDOT reported that there is a $745 million annual funding gap for road and bridge needs, according to The Associated Press.
Campbell said his district will focus on using whatever money becomes available to the best use possible — and that means maintaining what the state has before building more.
"There are a tremendous amount of challenges, and a tremendous amount of unfunded needs across all the communities we serve," Campbell said. "All those take money, and there is simply not enough of it. We do the best with what we can, but some scrutiny will be applied to anything that resembles an expansion of the system."