Carthage swimmer Haven Shepherd, 18, had to get up early to catch the first flight out of Joplin on her 13-hour trip to Tokyo, but her teammates, friends and family didn't let the early hour stop them from giving her a rousing sendoff.
Shepherd left Saturday to participate in the 2020 Paralympic Games as one of 32 young people to represent the United States in swimming.
She left Carthage on the back of a fire truck at about 6:10 a.m. to the sound of sirens from the fire truck and escorting police cars and cheering family and friends on the historic Carthage square.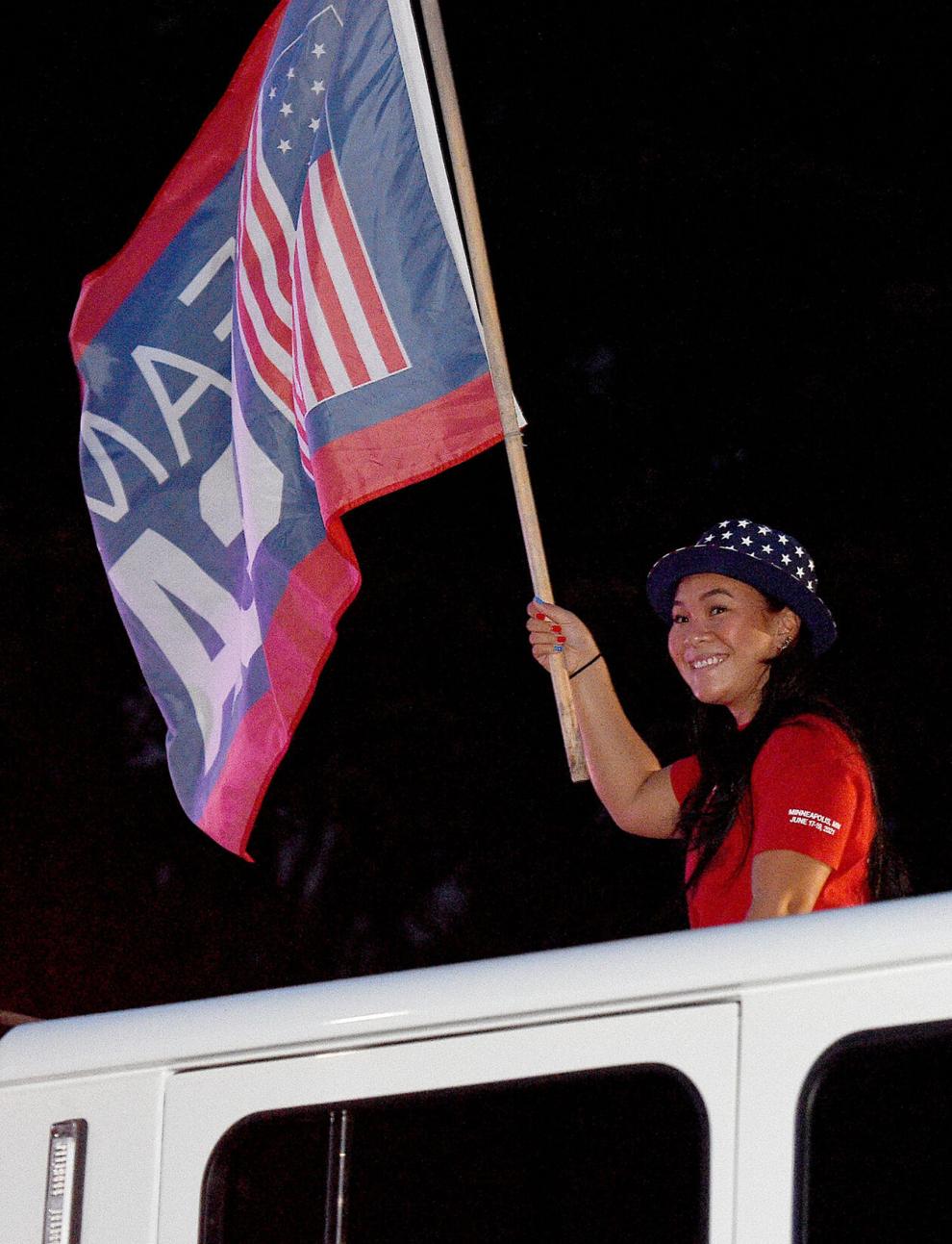 "I just feel so proud. I've grown up with Haven, and just knowing she can accomplish her dreams and stuff just makes me feel like I can do it too," said London Shepherd, Haven Shepherd's niece, who waved from a crowd on the west side of the square. "I felt really proud seeing her on that fire truck. Knowing she's about to go to the Olympics is crazy."
From Carthage, Shepherd then arrived at the Joplin Regional Airport, where even more friends and family along with teammates from her swim team, the Webb City-based Berzerkers, were cheering her on.
"It was such a big deal for us to be here," said Skyler Sundy, a friend and teammate on the Berzerkers swim team. "Her getting (to Tokyo) was crazy. All of us were so excited for her; we were all there for her and pushing her for the last couple of years, so being here today was a big deal for us."
The games are still officially known as the 2020 Paralympics, even though they had to be postponed last year because of the pandemic. At the Joplin airport sendoff, relatives and friends were warned to remain distanced from Shepherd because Paralympics organizers were scrutinizing each player to try to keep the games free from the virus.
Shepherd said she is excited to finally be heading to Tokyo.
"I feel good; I feel ready to leave," she said, standing in a public parking lot in Carthage prior to leaving.
"It's something you talk about for so long and now it's finally happening. So I'm just excited to get this adventure started," she said. "I spent all night downloading movies and making sure I have plenty of entertainment for that 13-hour flight."
According to her Paralympics biography, Shepherd was born in Vietnam and adopted at 20 months of age by Gary and Shelly Shepherd, of Carthage.
"She is a double amputee, losing her lower legs at 14 months old by a bomb that her birth parents detonated trying to commit a family murder/suicide," the biography says. "She is an avid swimmer with the goal of representing Team USA at the Paralympic Games. Haven is a motivational speaker, a CrossFit athlete, model, brand ambassador and dedicated advocate for people with disabilities."
Pre-dawn sendoff
Shepherd knew she would be riding on a fire truck on her way out of Carthage, but she wasn't told that other friends and teammates were planning the sendoff at the airport. She appreciated both.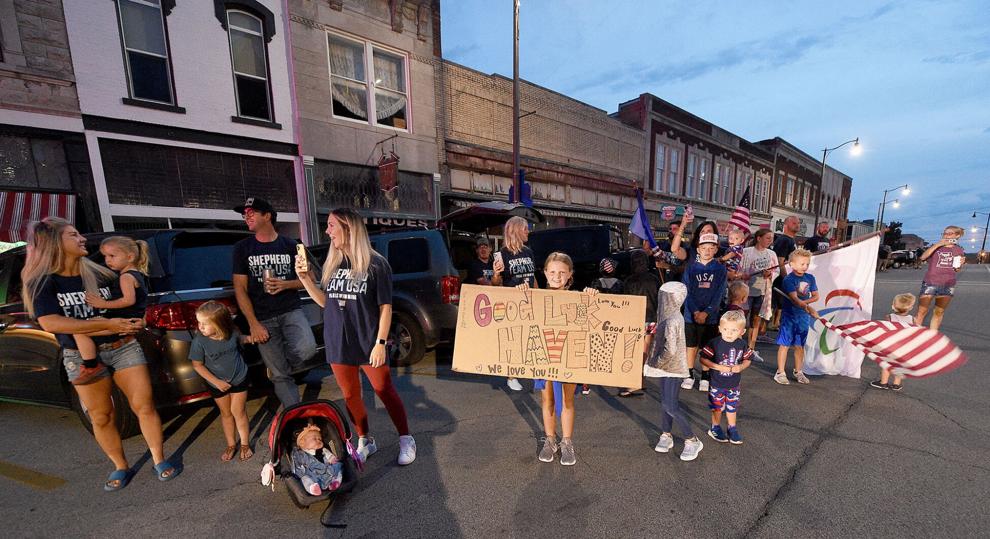 "I think it's crazy that (from) our little town in Missouri, someone's finally going to the Olympics on a world-class stage," she said. "I just think it's so cool to have your city's back and know that they are excited for you."
Shepherd said she's not sure what Tokyo is going to be like with pandemic restrictions on travel.
"We'll be really locked down in our rooms, so I can't wait to see Japan through my window," she said. "I'm not really nervous about the competition there because all I do is compete, so it's just another competition. But I'm really excited to try all the new food."
Shepherd's Berzerker coach, Shawn Klosterman, said Shepherd will compete in the 200-meter individual medley and the 100-meter breaststroke. She may also get to compete in other races, but those hadn't been scheduled.
Klosterman said the individual medley is where the swimmer swims each of the four racing strokes: freestyle, breaststroke, backstroke and butterfly.
"The 200-meter individual medley is a tough race. It's 50 meters of each stroke, and you've got to pretty much go hard the whole way or you're left behind," Klosterman said. "Her best time, she's been at 3:05. We like to compare (it to) if you're swimming a 200-meter race, it's about the same as the 800-meter race on the track and holding your breath while you do it."
Klosterman said Shepherd maintains an impressive workout regimen to prepare for her races.
"She has been (at) eight swims a week, plus I think she does three days of weights or CrossFit," Klosterman said. "Swimming can be pretty grueling. We go 5:30 to 7 in the morning, and then we go another session from 5 to 7:15 at night. It's a lot of endurance work."
Shepherd's friend Sundy encouraged people to watch her in her competitions.
"She is so deserving; she has worked so hard," Sundy said. "We're all so proud of her, and you should definitely go watch if you get the chance."