MIAMI, Okla. — The Boys & Girls Club of Ottawa County was recently selected to receive federal funds to link children and families with needed resources to help reduce the negative impacts of COVID-19.
The club was awarded approximately $300,000 from the Coronavirus Aid, Relief and Economic Security Act to operate an on-site Community HOPE Center until the end of the year, said Mackenzie Garst, the club's executive director.
Such centers have virtual learning tools, such as computers and iPads, as well as meals and snacks, extracurricular programs, enrichment activities and other family resources. The funds will cover expenses such as staffing and electronics to help ease children from the traditional classroom experience to virtual learning, Garst said.
"It's been an adjustment for our kids to get them in the mindset of working virtually and electronically instead of sitting in a classroom with their teacher, but for the most part, they've been really resilient and are bouncing back from being out of school for five months," she said.
The HOPE centers will use community partnerships to provide critical services to families and will serve children ages 5 to 18 as well as their adult caregivers.
"We've been operating a HOPE center since the beginning of August, and it's gone pretty well," Garst said. "There's a learning curve with these virtual platforms, and luckily, we have really strong partnerships with Miami, Commerce and Fairland public schools. Each of the school districts has a different learning platform that they're using."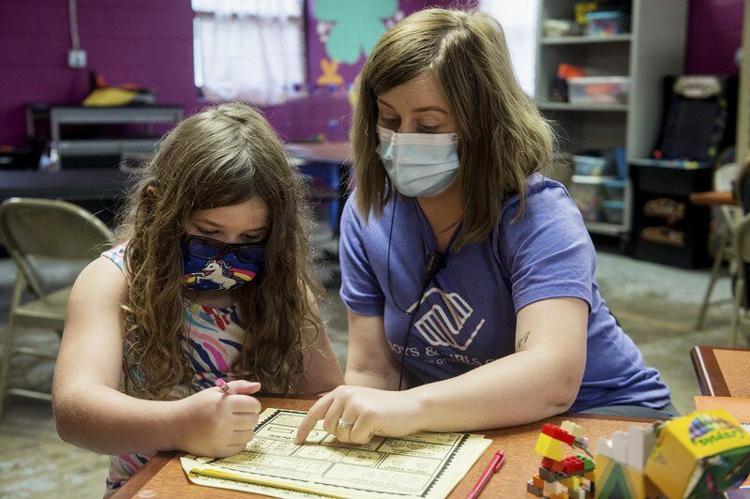 State initiative
Oklahoma Gov. Kevin Stitt and his wife, Sarah, over the summer helped to launch 30 HOPE centers that will serve 4,200 children and their adult caregivers across the state.
"This important, transformative work will develop pathways for children and families to overcome this difficult time," the governor said in a statement.
Stitt approved $15 million in CARES Act funds to be used by the Oklahoma Department of Human Services to support the statewide effort. Of the 30 centers in the state, 15 will be stationed in Boys & Girls Clubs.
"We were one of the clubs chosen based on the need and the structure of the reopening plans for our county school districts," Garst said. "With many of our Ottawa County districts using the virtual platform, a blended model or an A/B schedule, we decided that we're just going to be open. And if you're open, then you're available to help."
The club also has a behavioral health aide from Grand Lake Mental Health who can assist children with their emotional needs. Garst said they're working with the local Department of Human Services office to provide a community resource liaison who can help families.
More than 100 students are enrolled in the Community HOPE Center program at the Ottawa County club, and spots are available. Classroom teachers are accessible to students when needed. The Community Food Bank of Eastern Oklahoma provides students in the all-day virtual program with three meals and a snack daily.
'A blessing'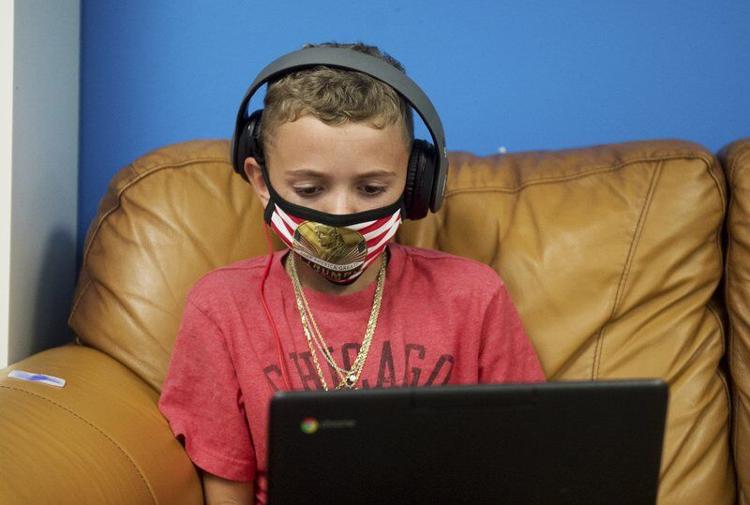 Landon Lawson, a sixth grader in Miami, is enrolled in virtual learning this year. He describes himself as a visual learner, and he enjoys virtual schooling more than being in the classroom.
"I like virtual school better because there's not any distractions, and it's not as long," he said.
Andrea Berry is the director of innovative learning for Miami schools. She's also the foster parent of a third grader in Miami. She said the Community HOPE Center is an excellent opportunity for families.
"The club is a great compromise between the full school setting where there's more crowds and larger numbers," Berry said. "The Boys & Girls Club has been great. Parents keep coming to me frustrated because they're working full time and they have to come home at night and help their child with their schooling. We all know that students act out more at home because they're more comfortable. We've been able to suggest the club, and there are several who are using it, and it's such a blessing for them."
The Ottawa County Community HOPE Center is following Oklahoma State Department of Health guidelines on personal protective equipment, social distancing, sanitation and masks.