BENTONVILLE, Ark. — The Momentary, a new contemporary art venue of Crystal Bridges Museum of American Art, is set to open to the public on Feb. 22, 2020.
The announcement was made last month by the Northwest Arkansas museum complex, which first announced plans for its satellite venue in 2015. At the same time, museum officials also released their temporary exhibition lineup for 2020, which includes works from artists such as Hank Willis Thomas and Ansel Adams as well as collections from Revolutionary War-era patriot Paul Revere and American craftsmen. Two of the exhibits will be the first to be housed at The Momentary.
"We are excited to begin this new decade exploring art at Crystal Bridges and the soon-to-be-opened Momentary," said Rod Bigelow, executive director and chief diversity and inclusion officer, in a statement. "Whether the artists are familiar to our visitors or completely unknown, these exhibitions look at history, our natural landscape, art movements and current culture through a broad set of objects and perspectives."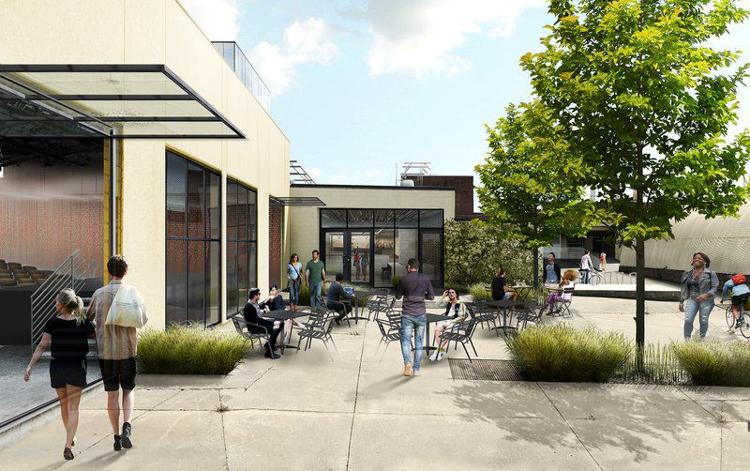 The Momentary, 507 SE E St., will be a "dynamic, innovative, multidisciplinary arts space (to) champion contemporary art's role in everyday life," museum officials said. Housed in a 63,000-square-foot former Kraft Foods plant, it will include galleries, studio space for artists, a black box theater, kitchen, cafe, rooftop bar, indoor and outdoor gathering areas, and outdoor spaces for concerts, festivals and community events.
"The Momentary will be a dynamic and welcoming place for artists and the community," director Lieven Bertels said in a statement. "We have the benefit of support from an established world-class museum, while being able to grow a new Momentary team who bring fresh ideas and experiences to both entities."
The 2020 lineup of temporary exhibitions includes:
• "Hank Willis Thomas: All Things Being Equal ..." from Feb. 8 to April 20, 2020, at Crystal Bridges. Thomas' works combine familiar images from sports and advertising with the history of art and politics. The exhibit includes 70 works from the artist, who has been an instructor at Yale University and the Maryland Institute College of Art and is a 2018 Guggenheim Fellowship award winner.
• "State of the Art II" from Feb. 22 to May 24, 2020, at Crystal Bridges and The Momentary. The exhibit is a continuation of 2014's "State of the Art: Discovering American Art Now," which featured 102 artists from across the U.S. It will highlight a new group of artists and their works.
• "Ansel Adams: In Our Time" from May 23 to Sept. 7, 2020, at Crystal Bridges. Nearly 200 photographs from Ansel Adams and two dozen contemporary photographers will explore America's landscapes.
• "Beyond Midnight: Paul Revere" from July 4 to Oct. 11, 2020, at Crystal Bridges. The exhibit features more than 80 objects that highlight Paul Revere's life as an entrepreneur, artisan and political figure, including his original engravings and a bottle of tea from the Boston Tea Party.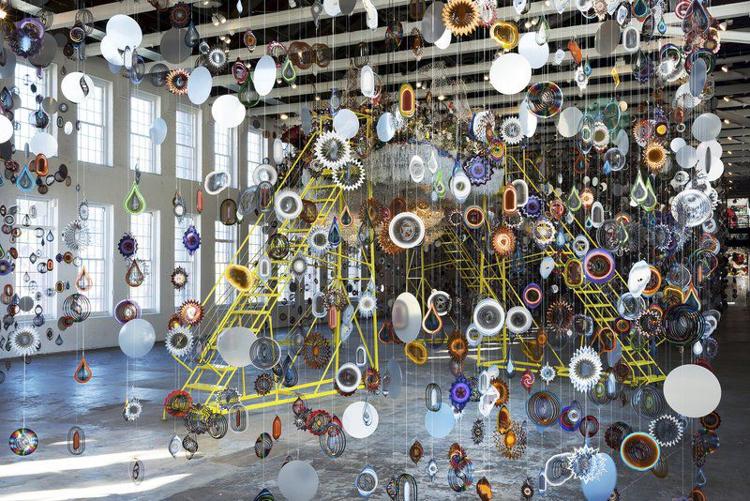 • "Nick Cave: Until" from July 18, 2020, to Jan. 3, 2021, at The Momentary. Cave's exhibit starts with the question: "Is there racism in heaven?'' The exhibit is a space made up of thousands of wind spinners with images of guns, bullets and targets and seeks to question gender, race and violence. It will be paired with a lineup of performances about community, identity and more of the artist's themes.
• "Craft" from Oct. 10, 2020, to Feb. 1, 2021, at Crystal Bridges. The exhibit features more than 90 works in ceramics, fiber, wood, metal, glass and other materials as it offers the story of American craft-makers from the 1940s to today.