"Don't Be Afraid To Drop" promises to teach young children how to view change positively and take risks, just as the smiling raindrop on the book's front cover must leave its cloud and fall to the ground.
"Brave," with its child-sized superhero on the cover, helps children face uncertainty or stand up for what's right.
And "What To Do When You Grumble Too Much," as its plainly stated title suggests, is a kid-friendly guide to overcoming negativity.
Those titles are among a large donation, totaling nearly 400 books, given earlier this week by the Alliance of Southwest Missouri to the Joplin School District. The books have been divvied up so that each elementary school in Joplin will receive 35 of them, to be used in a variety of settings to teach young pupils how to process and manage their feelings.
"We're wanting to get ahead of kiddos being depressed and struggling and give them resiliency and coping skills so when they hit the rocky waves of adolescence, maybe they can navigate it with the skills they've learned," said Jen Black, the alliance's executive director.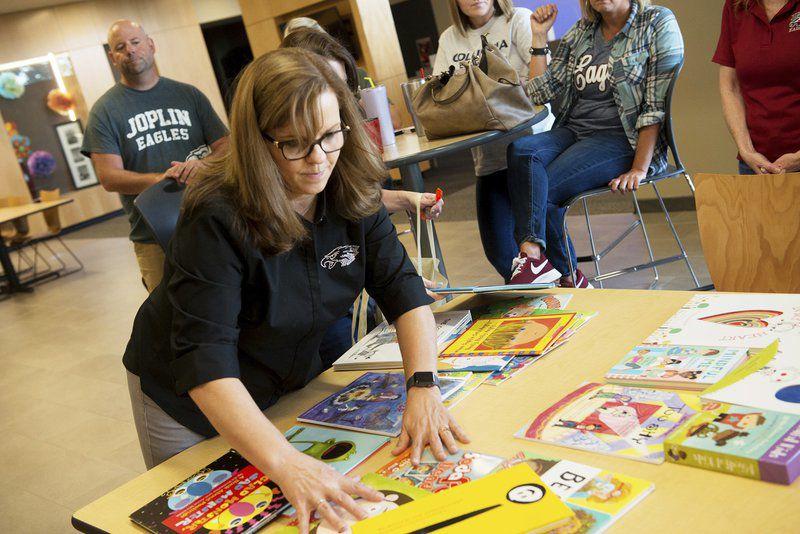 'Desperately needed' resources
School counselors, who gathered Monday morning at Joplin High School for a collaborative planning session, applauded the donation.
"I think it was amazing to get those," said Emily Pearce, a counselor at Cecil Floyd Elementary School. "We desperately needed the resources to be able to help our students. We're so excited to have them to use with all of our grade levels."
Of all possible resources that could have been purchased and offered, it's the book that can sometimes help a young student the most — making the donation all the more appreciated, said Michele Vorhees, a counselor at Irving Elementary School.
"A book is such an easy way to make a connection with a child, and we can use them in a one-on-one setting, in a group or in a classroom," she said. "Also, a book is a good way to get a child to talk about something going on in their lives."
The two counselors expect the books to help them talk with their pupils about skills, such as anger management, how to deal with disappointment, overcoming failure or reaching out to an adult for help. Those types of skills are crucial to being successful later in high school and beyond, they said.
"If we can start them early, giving them coping mechanisms, then it will equip them for the rest of their lives," Vorhees said.
Sandra Cantwell, executive director of student services for the district, said the donation of the books represented a "collective" approach that has brought the community and the schools together to find solutions for teenage suicide and, more broadly, teenage distress and crises. The district's hope, she said, is that pupils who learn resiliency early in their lives will be better equipped to get through tough times without feeling as if the most drastic options are the only options.
"It's being proactive," she said. "When you (as a teenager) need to know how to respond to failures, they can reflect back on what they've learned instead of trying to do that in a moment of distress. Our response determines our future."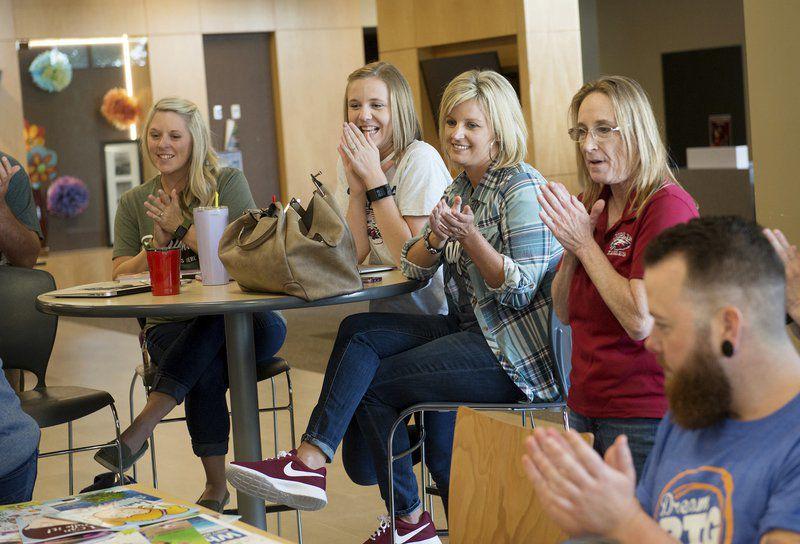 Tackling teen suicide
School and community leaders in the Joplin area have focused their efforts in recent months on the issue of teenage suicide. At least 10 teens from Southwest Missouri — from Joplin, Carthage, Neosho and Carl Junction schools — have died by suicide in the past 12 months, with the most recent death, of an 18-year-old, occurring over the weekend in Joplin.
The Alliance of Southwest Missouri has long been working to address the crisis. In March, it hosted a well-attended town hall meeting on the subject; this year, it will host monthly block parties at Joplin High School to promote fun, laughter and relationship-building, Black said. At some point, its staff will become trained in Sources in Strength, a wellness program focused on suicide prevention, she said.
"The alliance exists to keep kids safe," she said. "Suicide obviously is taking lives, and we're not willing to stand by and do nothing."
The Joplin area isn't alone in the fight.
Superintendents in six school districts in Johnson County, Kansas, last week announced plans to work together to combat teen suicide, consulting mental health providers, parents, religious leaders and local businesses along the way.
Tim DeWeese, the executive director of Johnson County Mental Health, said it's an unprecedented collaboration for the area, as school leaders and community groups have typically worked separately on mental health and suicide prevention programs.
"It's not just a school issue," DeWeese said. "It's not just a mental health issue. It's a community issue, and if we are going to impact it we are going to need to take a community response."
The teen suicide rate in Johnson County has nearly doubled in the first six months of 2018, according to Johnson County Mental Health. Eight teens died by suicide last year through November 2017, two more than in 2016.
The Associated Press contributed to this report.