Call it a mission accomplished.
Economic Security Corporation of Southwest Area is celebrating its newest Head Start and Early Head Start center, the 10th and final site that was part of an expansion of early childhood education services in the region thanks to a 2017 multimillion-dollar federal grant.
"We're so excited that this completes our expansion of the 10 sites," said Jeff Goldammer, director of Head Start and Early Head Start for Economic Security Corp.
The Midtown Head Start and Early Head Start child care center, 1102 S. Illinois Ave., has been open for a few months but will formally host an open house and ribbon-cutting ceremony on Thursday.
The grant that helped create it funds operation of the 10 centers for five years and provides 70 additional openings for the organization's programs. The other nine sites are located in Carthage, Lamar, Noel, Neosho and Southwest City; the most recent site, that of the Ewert Park Early Head Start at 520 S. School Ave., opened in February and celebrated with a ribbon-cutting of its own in July.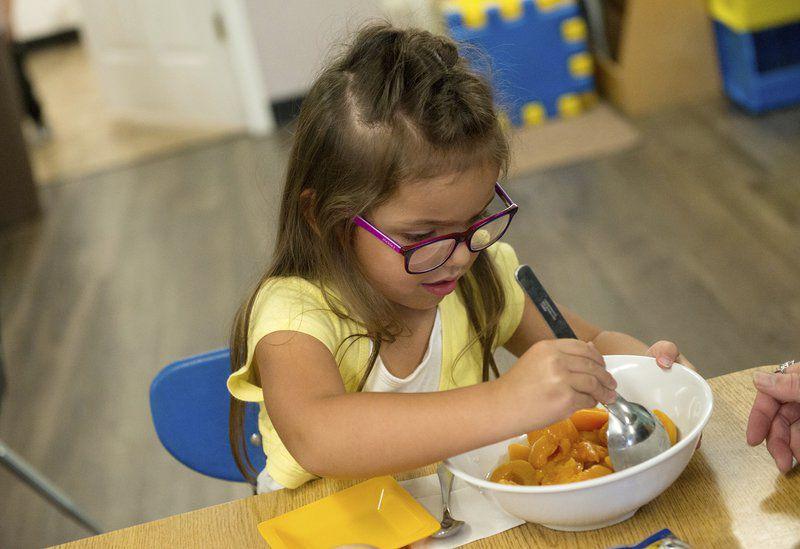 Full with waiting lists
The Midtown site serves eight infants and toddlers and 30 preschoolers aged 3 and 4 years old, Goldammer said. It joins Economic Security Corp.'s north Joplin center, 1200 N. Main St., with about 104 pupils and the south Joplin center, 4230 Richard Joseph Blvd., with about 110 pupils.
"We saw this need approximately two years ago when we first applied for this grant, and we're happy to offer more services," he said.
Supervisor Greta Murphy said the Midtown center opened to Early Head Start pupils in June and to Head Start pupils in early August. The center is open all day, with half the day spent in Head Start or Early Head Start services and the remainder either subsidized by the state or paid by the parents, she said.
"It's gone pretty good," she said of the center's opening. "The parents are really receptive to it."
The center uses the Creative Curriculum for its lessons, teaching pupils how to think for themselves, Murphy said. The behavior model emphasizes "conscious discipline," she said — for example, children aren't told not to run but rather are reminded to "use their walking feet."
Now that the 10 sites are open, Goldammer is looking toward the next big project — another possible expansion of Head Start and Early Head Start services. That's because the need is still there; the new Midtown site already has a waiting list of 41 families.
"That's good and bad," he said. "It's good in the sense that the next time there's a grant opportunity for us, we'll be able to show a need (for an expansion), but in the sense that there are families out there that need help, that's something that worries us."
Economic Security Corp. will be able to apply around November for additional funds that could be used to expand services for infants and toddlers, and the organization is eyeing Webb City, Carthage, Neosho and Joplin for those services.
"We've been successful (with a grant for expansion) once, and we're hoping to be successful again," Goldammer said. "There are definitely communities with big waiting lists where we'd love to provide opportunities for working families."