Sara Sonie Joi Thompson-Ruffin considers her textile art exhibit that opens today at Spiva Center for the Arts to be a homecoming, returning to her roots after making it in the art world.
The nationally acclaimed artist, who grew up in Joplin's East Town, has exhibited in the Smithsonian American Art Museum and the White House as well as in venues in Europe and Africa.
Her family roots go back 100 years in Joplin, she said. She attended local schools, including Lincoln School, Joplin's predominately Black elementary and secondary school until desegregation phased it out. Her father, the late Leonard Thompson, was once head of the state and local NAACP chapters, and her mother, the late Cozetta Thompson, was the first African American elected to the Joplin School Board.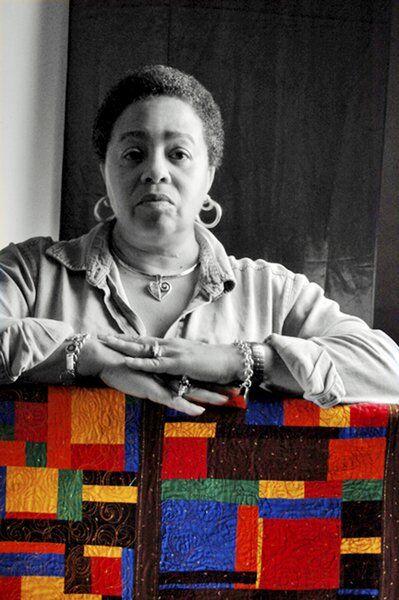 Thompson-Ruffin, now of Kansas City, considers a return home for an exhibition of her artwork, along with her curation of associated exhibits at Spiva, to be her finest hour as an artist.
"The most important exhibit to date in my career is this exhibit," she said. "East Town is where I was raised and nurtured by family and extended family. It's important to give back to your community, and that always held a high regard to me. That community has always been good to me. They were kind and considerate. They cared. ... That's my home."
Thompson-Ruffin's exhibit, "Journey: Legacy, East Town," in Spiva's Regional Gallery is opening at the same time of interconnected exhibits she curated for the Main and Upstairs galleries. They will feature nationally recognized artists who work in a variety of mediums. Most of the artists are Black, and their work reflects an African American narrative.
About the exhibits
The Main Gallery exhibit, "Route 66: Crossing Cultural Lines," focuses on the role Route 66 played in cross-pollinating culture as it cut across the country from Chicago to Los Angeles. As sports figures, performers and other artists traveled the Mother Road, they brought visual and literary arts, jazz and sports to small towns and cities along the way. Joplin was among their stops as the road snaked east to west though town, serving as the East Town neighborhood's primary corridor. That stretch of the route is now Langston Hughes-Broadway.
Thompson-Ruffin talks of the Negro baseball leagues of the 1920s through 1940s whose players traveled Route 66 to take games across America. It brought baseball greats Jackie Robinson and Satchel Paige, then players for the league's Kansas City Monarchs, to Joplin for exhibition games in Miners Park, home to the Joplin Miners minor league baseball team at that time.
The Mother Road also brought such jazz notables as Ella Fitzgerald, Dizzy Gillespie and Duke Ellington to Joplin for performances. During those glory days of Route 66, hotels were primarily for whites only, so Black musicians would stay in the homes of local people, primarily in East Town, according to local archived history.
Because of that, Thompson-Ruffin recalls hearing some of America's most celebrated musicians playing in neighborhood homes during their stays.
"It was an incredible time to grow up there," she said.
Thompson-Ruffin's exhibit will highlight the rich history and resiliency of Joplin's African American community. Primarily a tribute to East Town, the exhibit will include personal written accounts of living there, and the textiles will reference such places as Ewert Park and the former Negro Service Center, anchors for the local Black community as she was growing up. Her textiles explore the neighborhood's contributions, as well as the bonds of trust that were forged in the tight-knit neighborhood, she said.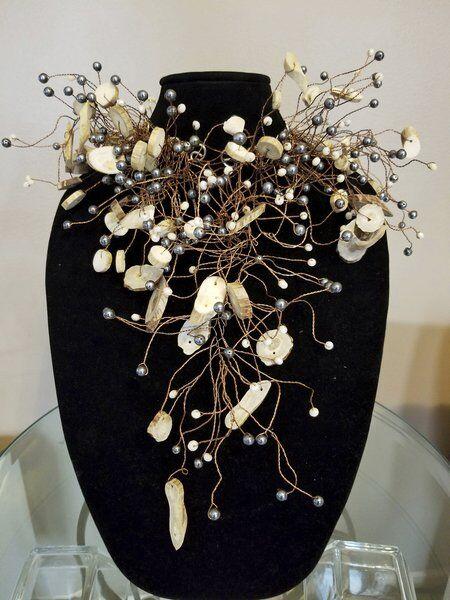 When Thompson-Ruffin was growing up in the 1950s and 1960s in East Town, the neighborhood was flourishing. There were various businesses, grocery stores and gasoline stations. There was even a bus service that took residents to other parts of Joplin. Coupled with the notables who stayed there while traveling Route 66, the neighborhood made considerable economic, cultural and leadership contributions to the community, Thompson-Ruffin said.
"They weathered some unfortunate circumstances in order to build their lives there," she said. "There were places that wouldn't allow African Americans to work, and yes, there were places where they couldn't live. ... The value of these people was dismissed. That was inappropriate."
Still, she is quick to clarify that Joplin was not formally segregated.
"It's easy for people to say Joplin was segregated, but it wasn't," she said. "East Town was just another neighborhood, and its people were active throughout the community."
About the artist
After the 1954 U.S. Supreme Court decision struck down school segregation, students from Lincoln School were relocated to other schools in the district, and Lincoln was gradually phased out. Thompson-Ruffin attended Joplin High School until overcrowding forced it to be split into two schools in 1968. There was Parkwood High School at the present location of Joplin High School, and downtown, there was Memorial High School, where Thompson-Ruffin completed her high school education. The schools operated separately until 1985.
She credits her Joplin High School art teacher, Roger Buchanan, and her Memorial High School art instructor, Gay Straw, with helping open the door to her pursuit of art.
"That's when it all clicked," she said.
Following high school graduation, Thompson-Ruffin was interested in pursuing a career in fashion and fabric design, but she was unsure in what capacity, so she pursued a business degree from the University of Arizona at Tempe. She later attended fashion school in New York City. She worked in fabrics dying, design and display in the retail world until becoming a full-time artist 23 years ago.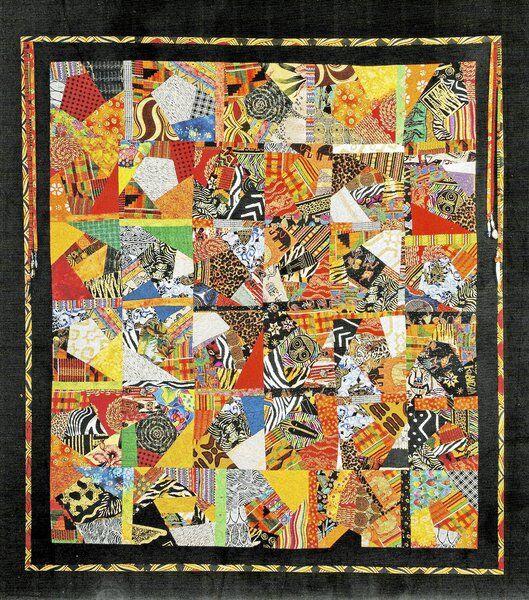 Among the places where her artwork has been exhibited are the Renwick Gallery of the Smithsonian American Art Museum, the White House, and Harvard and Iowa State universities, the Nelson-Atkins Museum of Art in Kansas City, and in galleries and museums in Europe and Africa. She has also served as curator-in-residence for the American Jazz Museum Changing Gallery in Kansas City's historic jazz district. In that capacity, she curated major exhibitions celebrating jazz in the visual, literary and performance arts on a national and international scale.
In her art-related travels, Thompson-Ruffin occasionally comes across people who visited Joplin via Route 66 or who knew of her family. It deepens the pride in her local roots.
"There is an incredible sense of pride of coming from that community," she said. "That is my home. It is the home of my father, my grandparents and my great-grandparents. That community is extraordinary."