NEOSHO, Mo. — When Chloie Sweet, 8, steps into the show ring at this week's Newton County Fair she'll be following a line of showmen in her family.
Her father, Jesse, grew up showing animals in the same ring.
Chloie a member of the Spring Valley 4-H Club, is just one of the first-year exhibitors taking part in the multiday event, which opened Wednesday in Neosho.
"I just like working with animals and learning about them," said Chloie, who will be showing goats and pigs. "I do like showing pigs more, because I like not having to handle them. With (my doe) I have to set her legs up. I just like walking around instead of leading something."
Chloie said even as she prepares for the show ring, she is still learning. She'll watch as her sister, Codi, shows her barrow hog in the opening market hog show.
"I'll watch from the stands and see if I can understand how to do it, so I can show it in the gala," Chloie said.
As he watches from the sidelines, their father said the experience of seeing his children take part in the fair is "exciting and sometimes stressful."
"This is a good learning experience," he said. "It teaches kids how to work, teaches them responsibility and it builds character."
Dedication is also key for the activity.
"It teaches them to see things all the way through because you can't quit," he added. "Some kids play volleyball or basketball. Our kids show goats, pigs and sheep."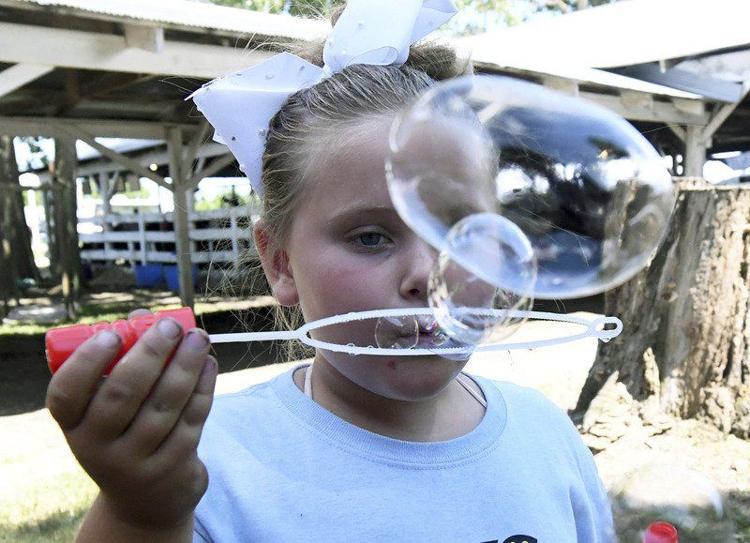 Lifelong skills
Bailey McAlister, a 2019 graduate of McDonald County High School, is one of the seasoned exhibitors in this year's fair.
McAlister, 18, said her experiences as an exhibitor, first in 4-H and later in FFA, helped shape her into the person she is today.
"I'm so glad to see all of the young people coming out to exhibit," McAlister said. "I'm so glad county fairs haven't gone by the wayside. This is a pretty amazing experience that teaches kids about life.
"I'm proud to have participated in county fairs and proud to show cattle."
In two weeks, McAlister will take part in the American Junior Simmental Association National Show in Louisville, Kentucky — an experience she said comes only because of what she's learned at local-level shows.
"I've learned responsibility, and it's taught me to communicate with people and to network," McAlister said. "Showing cattle taught me how to get out there and talk to people.
"I have an amazing passion for this. I wouldn't give it up for anything."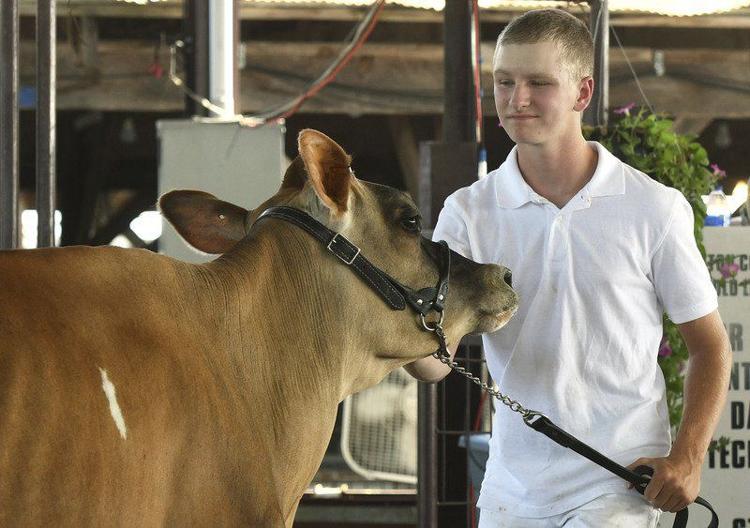 Waiting for the day
As her daughter stepped into the wash rack, Pam Helm simply smiled and watched.
Showing pigs at the fair is something 8-year-old Audrey Helm has wanted to do for years.
"She's been waiting for this day, ever since she (took part) in the peewee show," Pam Helm said. "Ever since she could walk, I could always find her in the pig barn.
"She's been helping her sister for the last two years — now she gets to do it herself."
A member of the Lucky Clover 4-H Club, Audrey is the fourth generation of her family to take part in 4-H and county fairs.
To prepare for the fair, Audrey has gotten up at 5 a.m. every morning to walk Big Red, her show pig. She's also learned to give her animals baths and how to clip them for the show ring.
"I hope this teaches her responsibility and good animal husbandry," her mother said.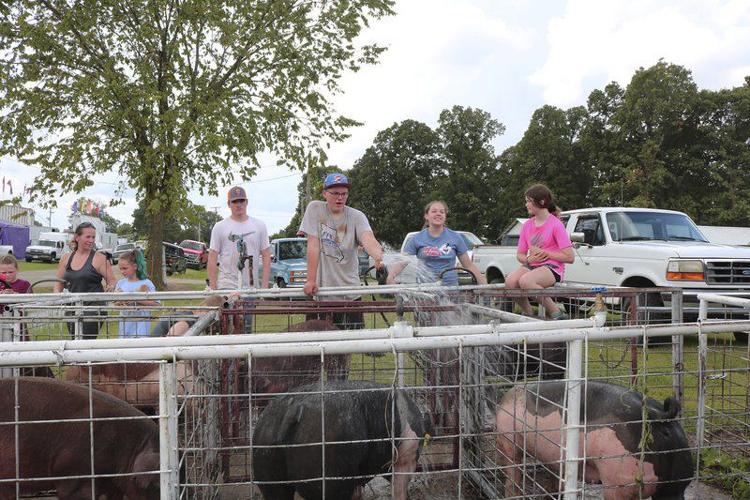 The next generation
Jacki Duncan watched as her nephew, Jeffrey Todd, 10, did some touch-up clipping on his market hog.
"I've been showing since I was 8," Duncan said. "I enjoyed it because he has the same passion for pigs as I did."
This is the third fair for Jeffrey. He said he likes seeing the animals his fellow competitors bring for the show.
Jeffrey said that as he enters the show ring, he remembers advice Duncan gave him.
"She said always look at the judge and keep your pig moving," Jeffrey said with a grin.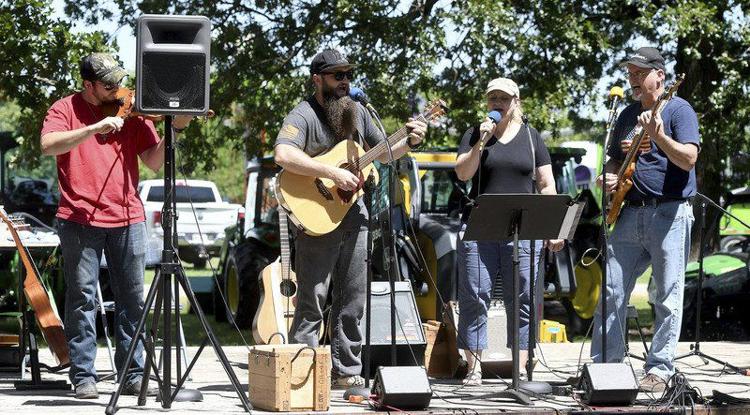 'Another Day in Paradise'
The 52nd annual Newton County Fair, themed "Another Day in Paradise" officially opened to the public at 4 p.m. Wednesday. It continues with both indoor and outdoor exhibits and events, from 6 a.m. to midnight, through Saturday at the Roy Jean Carter Memorial Fairgrounds located outside of Neosho.
Beef cattle, Boer and dairy goats shows take place Friday. Saturday's events include the open horse show, livestock judging competition, peewee showmanship and best-of-show awards. It also includes a livestock premium sale.
Each day of the fair includes a variety of special events; the always popular pig scramble set for 8 p.m. Friday.
Bill Thogmartin, a member of the fair board of directors, said numbers are up for both indoor and outdoor exhibits.
He estimates the outdoor exhibits includes more than 500 chickens, 140 head of beef, at least 200 rabbits, 100 pigs, 60 to 70 goats, 50 to 60 sheep and 14 to 15 dairy cattle.
"We're seeing a lot more home-school families," Thogmartin said. "(4-H) is like their sport. They elect to do 4-H and show animals."