The Baker family will gather today, as they have on Feb. 23 every year since they were children, at their family home in Webb City to commemorate the liberation of the Los Baños internment camp where their mother was held as a civilian prisoner of Japanese forces during World War II.
The Bakers — brothers Bret, Bruce, Brad and Kurt — will retell their mother's story to their children and grandchildren to ensure it's not forgotten, even 75 years later.
"We all have stories, and it's important to share our heritage and be proud of it and be thankful for it," said Brad Baker, of Webb City.
Their mother, then-15-year-old Norma Saunders, arrived in Manila, capital of the Philippines, in 1939 with her brother, Frank Saunders Jr., and parents Emma and Frank Saunders Sr., who sought work in the textile industry there through a program of the U.S. government. But their lives would change with the entry of the U.S. into World War II.
Shortly after the attack on Pearl Harbor in December 1941, Japanese troops entered Manila and rounded up all Allied nationals. For the next two years, Norma and her family were held as prisoners of the Japanese at a camp at the University of Santo Tomas in Manila before being transferred in July 1944 to Los Baños, a camp outside Manila at the site of a former agricultural college that was nestled between the country's largest lake and a dormant volcano.
Imprisonment
At Los Baños, the Japanese had built barracks resembling Philippine huts: single-story wooden frames with woven-bamboo sides and thatched roofs that could hold up to 100 people, according to author Bruce Henderson's "Rescue at Los Baños: The Most Daring Prison Camp Raid of World War II." Shared toilet and shower facilities included communal outhouses, and tall fences covered with sawali matting were built around the entire camp, Henderson said.
The Japanese dictated rules for roll calls, lights-out, curfews and security, but prisoners could "elect" representatives from among them to deal directly with the camp's commandant, Henderson said. The running of the camp was left to the internees, who essentially created their own mini form of government to oversee their day-to-day lives, although up to 200 Japanese soldiers were present at all times, he said.
The arrival of a new Imperial Japanese Army warrant officer and commandant during the latter half of 1944 coincided with drastically worsened conditions for the camp's POWs. Spontaneous searches of the barracks became commonplace, and internees were required to bow to members of the Japanese military, according to Henderson. Rations, including powdered milk for babies, were reduced again and again.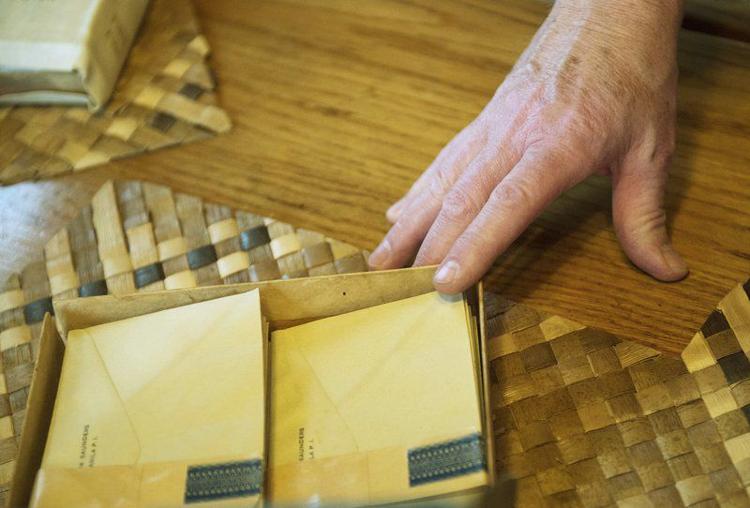 By January 1945, food rationing was so severe — one cup of rice a day — that prisoners were dying almost daily from starvation and malnutrition, the Baker brothers said. Their grandparents, Norma's parents, also were suffering; Emma Saunders was dying of cancer, while Frank Saunders Sr. had dropped to 76 pounds, said Kurt Baker, of Webb City.
Norma, by then, was part of the underground at Los Baños, helping to spread information among internees through notes hidden in a box of stationery and to keep morale up. She also kept detailed charts to track the movement, based on the sounds of gunfire and cannons that they could hear from inside the camp, of American forces, who had begun landing in the Philippines a few months earlier under Gen. Douglas MacArthur.
Liberation
Brad Baker said his mother learned to make the best of her situation and dreamed constantly of liberation. Among the few items she kept with her at the camp was her Bible, a small camera and a stationery box.
"In the midst of struggle, they learned to make humor. They had a knack for lightening the situation," he said. "And they never gave up hope of being liberated."
That would come on Feb. 23, 1945. Unbeknownst to the POWs, the Japanese, perhaps sensing that the Allied forces were closing in, were preparing to abandon the camp and slaughter the prisoners. The executions were to begin at the 7 a.m. roll call.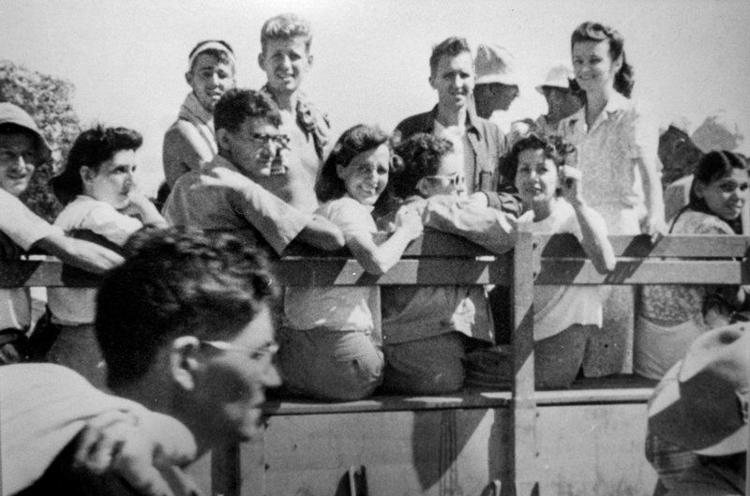 But just before 7 a.m., the raid began — by land, by air and by water. Of all the Allied forces involved, it was the approximately 100 paratroopers from the 11th Airborne Division who jumped into the field adjacent to the camp that had the most significant lingering effect on the Baker family, who refer to them as "angels."
A total of 2,147 prisoners — Americans and other civilians from Allied countries — were rescued that day without any loss of life and reached the Allied lines by amphibious vehicle. On their way north, they passed crowds of Filipinos waving tiny U.S. flags and flashing the "V" sign, for victory, according to Henderson.
The liberation raid largely went unnoticed by American news media because of another event that occurred the same day: the raising of a U.S. flag atop Mount Suribachi at Iwo Jima. The photograph of that event, by Joe Rosenthal, would become instantly famous, pushing nearly all other wartime news aside.
Even so, the raid would be recognized by military officials as heroic and legendary. MacArthur's headquarters said in a short news release at the time that "nothing could be more satisfying to a soldier's heart than this rescue," while Gen. Colin Powell said decades later, in 1993, that it was unrivaled, "the textbook airborne operation for all ages and all armies."
'Lucky' family
Unsurprisingly, there was some rehabilitation involved once the POWs returned to the U.S. Emma Saunders died shortly after liberation but was able to be buried stateside, Frank Saunders Sr. launched a mop factory in Atchison, Kansas, and lived to be around 100 years old, and Frank Saunders Jr. completed his education and became a lawyer.
Norma would remain wary of the Japanese for nearly the rest of her life, her sons said — even to the point that one son, after purchasing a new Mazda for his family, told her the car was from Sweden. She eventually met and married Robert J. Baker, and the couple lived and raised their four sons in Webb City.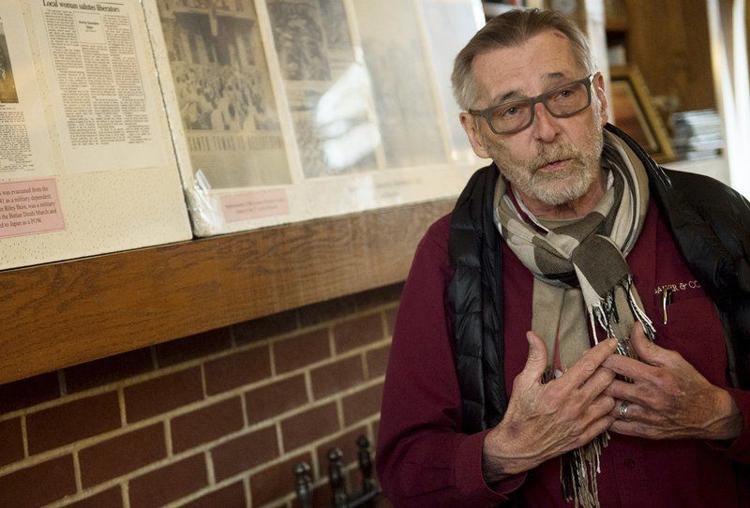 Norma Baker died in 1998, but the lessons of her teenage years remain strong in her sons. From her, they have learned to appreciate life, to savor and preserve food, to love their country, to respect their freedoms.
"Both Mom and her brother were incredibly patriotic," said Bret Baker, of Grove, Oklahoma. "Any opportunity to say the pledge or sing the national anthem — they said, 'You don't know what it's like not to be able to salute your flag.'"
The brothers have shared their mother's story many times over the years — in the pages of The Joplin Globe, to local civics groups, at reunions of the 11th Airborne Division. They will continue that tradition in upcoming weeks at Rotary clubs in Miami and Webb City/Carl Junction.
But their main goal is to make sure that future generations of Bakers know the hardships that their predecessors encountered just to survive and grow their family.
"We are lucky guys," Bret Baker said. "It's important to realize what people go through and endure — and that they can thrive afterward."