INDEPENDENCE, Mo. — A museum dedicated to the only president born in Missouri opened last week following two years of extensive renovations.
The $29 million update has entirely reimagined the Harry S Truman Presidential Library and Museum, which first opened in 1957. Roughly 95% of the walk-through portion is new, featuring more than 140 minutes of archival film footage using the latest audio-visual technology as well as 230 artifacts, some of which are termed priceless, and multiple interactive stations.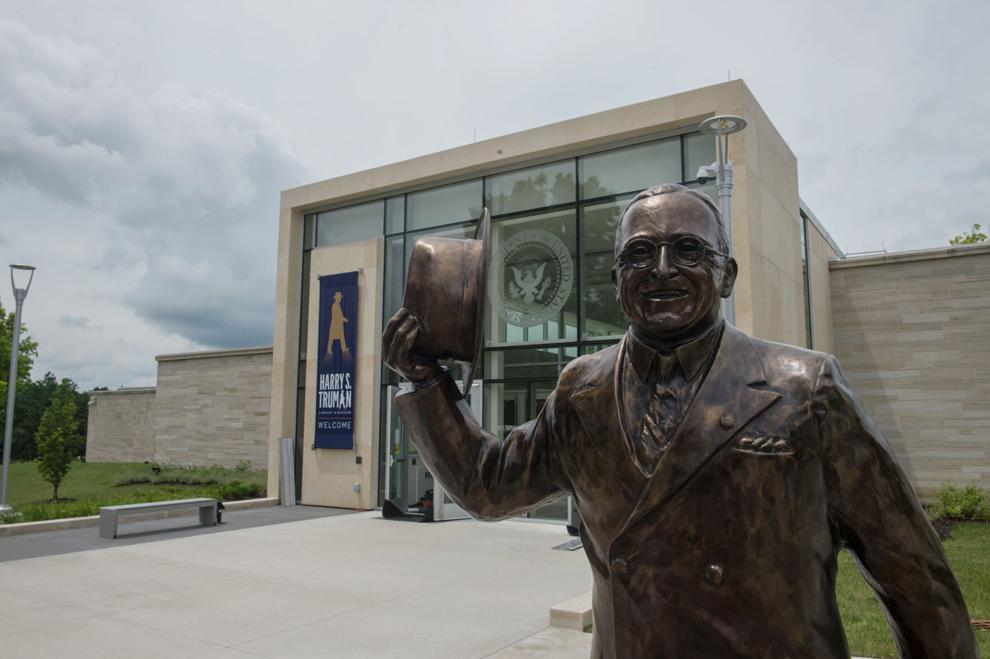 It's a fitting tribute to a Missouri farmer-turned-politician now considered one of America's top five presidents, despite the fact that he left office in 1952 with a 32% approval rating, the lowest of any president in history of the country.
Following the Watergate scandal in 1972, however, "more and more people went back and looked at Truman's presidency and saw … that he wasn't there for any other reason than to be a good public servant," said Clay Bauske, museum curator.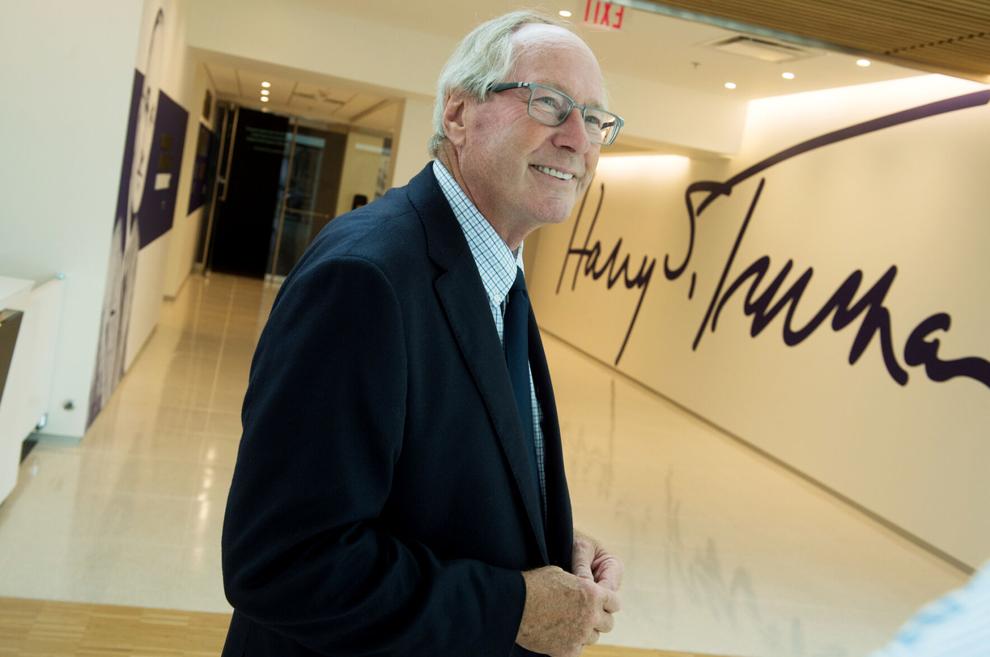 In numerous present-day public polls, Truman consistently ranks as America's fourth best president, situated behind Abraham Lincoln, George Washington and Franklin D. Roosevelt while fronting Theodore Roosevelt, Thomas Jefferson, Dwight D. Eisenhower and Ronald Reagan.
"People believe today that Truman didn't have his own agenda while in the White House," Bauske said, "and I think that's a hallmark of his presidency. When he left office, he didn't enrich himself. He came back to the life he was living before he became president. He was a common man, basically."
A key change
One of the first visible changes people will notice is the museum's new entrance. The old entrance, which opened up to the Thomas Hart Benton mural, "Independence and the Opening of the West," is no more. A new 3,000-square-foot Grandview Hall entrance welcomes visitors into the building, with gift shop and ticket booth located to the left while, straight ahead, "you have this nice vista looking directly out onto the Truman gravesite," Bauske said.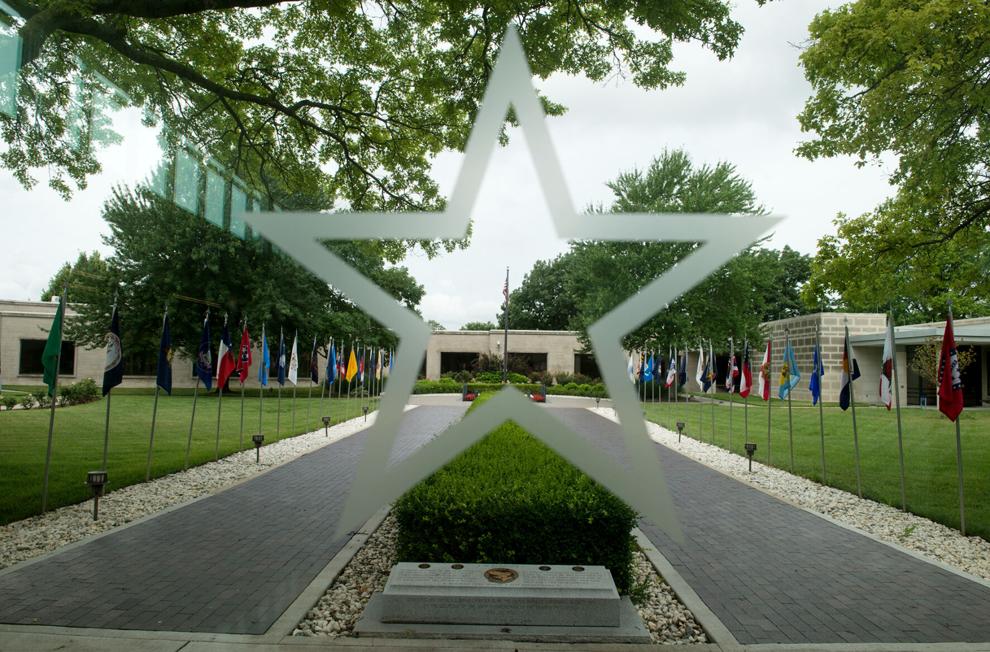 "The idea behind this is that you were walking into this magnificent room with this stunning Thomas Hart Benton mural in front of you and the first thing you're thinking of is fishing for your wallet to pay the admission fee … that's what everybody does," he said. "That just wasn't fair to the Benton mural."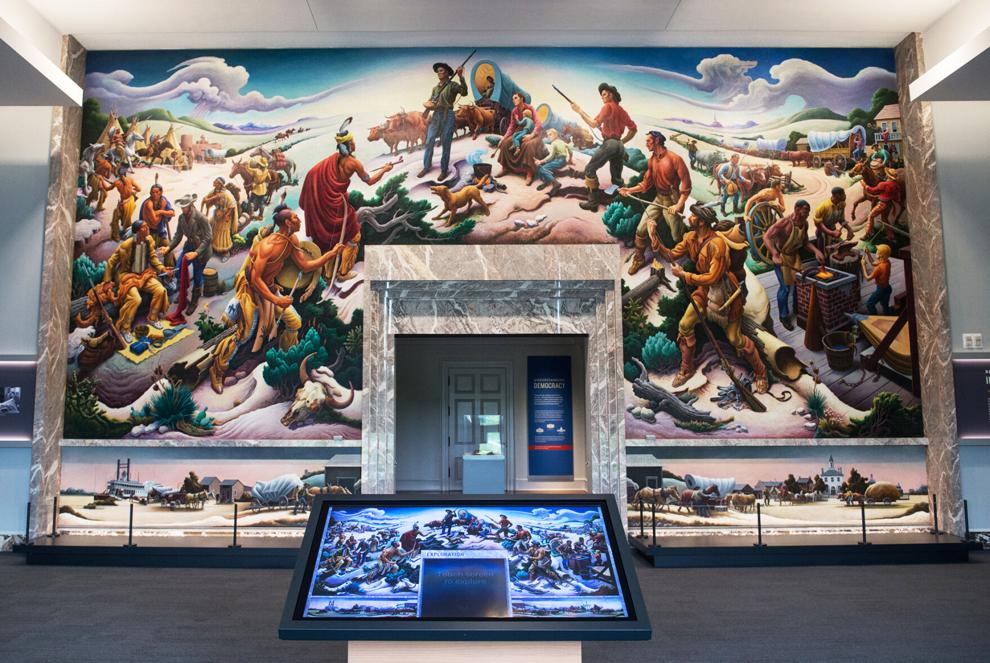 Now, the famed mural, the oft-photographed "The Buck Stops Here" desk plaque and recreation of Truman's Oval Office are the museum tour's final stops, rather than its starting off point.
"Visually, we had to literally reverse the flow of the exhibit," Bauske said.
A crucial moment in Truman's life
The exhibit opens with a dramatic presentation centered around a single day in Truman's life — April 12, 1945. That morning, Truman woke as vice president. By the time he went to bed that night, he was president of a country at war, sparking his famed quote to reporters the next day: "Boys, if you ever pray, pray for me now."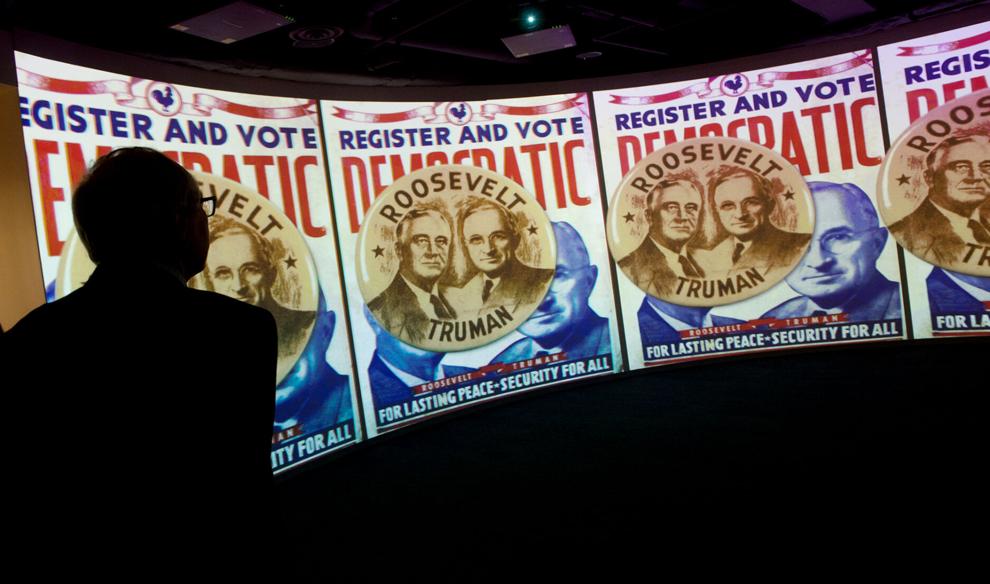 "We needed a hook to draw people in to the exhibit," Bauske said. "We chose the most important day in Truman's life. Here was this inexperienced guy who suddenly finds himself president — who is this guy? That's the question we ask here."
From here, the exhibit takes a detour back in time, detailing the 33rd president's childhood and early adult life — little vignettes from Truman's daily life — his schooling, his work as a haberdashery store owner, and his early forays into politics as a county official in Jackson County and, later, a U.S. senator for two terms.
Truman was born in 1884 to John and Martha Truman in Lamar. His father was a farmer and livestock dealer. The family had moved into the little house in Lamar in 1882. They purchased the home for $685. It had a 36-foot-deep well, a smokehouse and mule barn. Eleven months after Harry's birth, the family moved to the Kansas City area, living in Harrisonville, Belton and eventually Independence.
A portion of the exhibit describes Truman's experiences in the U.S. Army during World War I, where he served as an artillery captain during the Meuse-Argonne Offensive in France. One of the numerous, new interactive activities found throughout the exhibit includes a video game-like presentation where viewers can sight and shoot a 75 mm field gun, similar to the actual gun manned by Truman during the war.
Bess Truman the adviser
During the renovation work, Bauske said they made sure to focus a lot more attention to the special relationship that existed between Harry and Bess, "because their correspondence reveals so much about the both of them."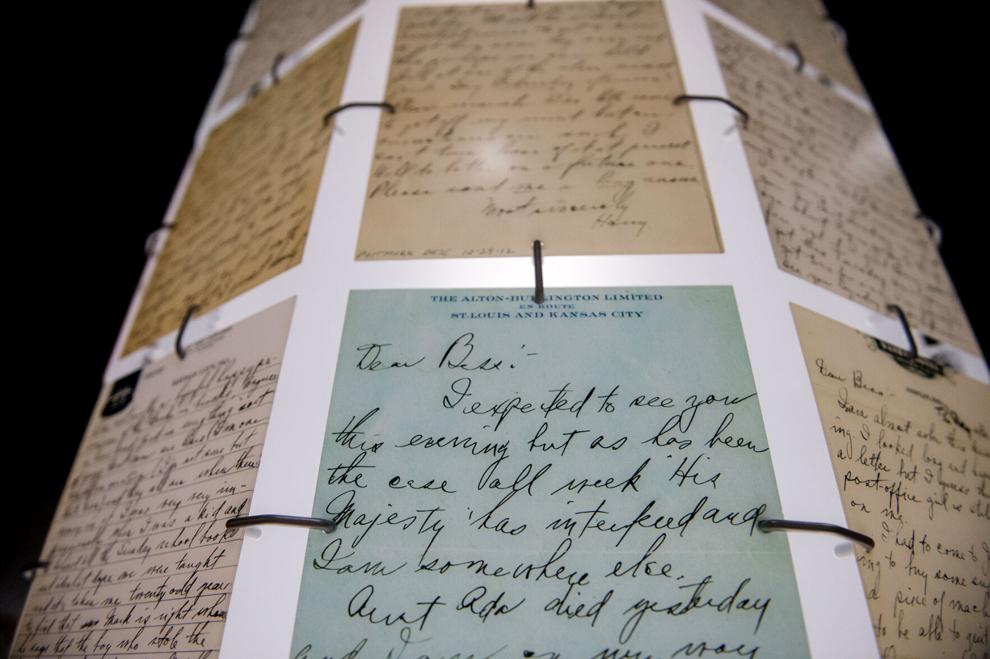 One of the exhibit's great set-pieces, a "letter tower" is covered with some of the 1,300 handwritten letters Truman wrote to Bess between 1910 and 1959.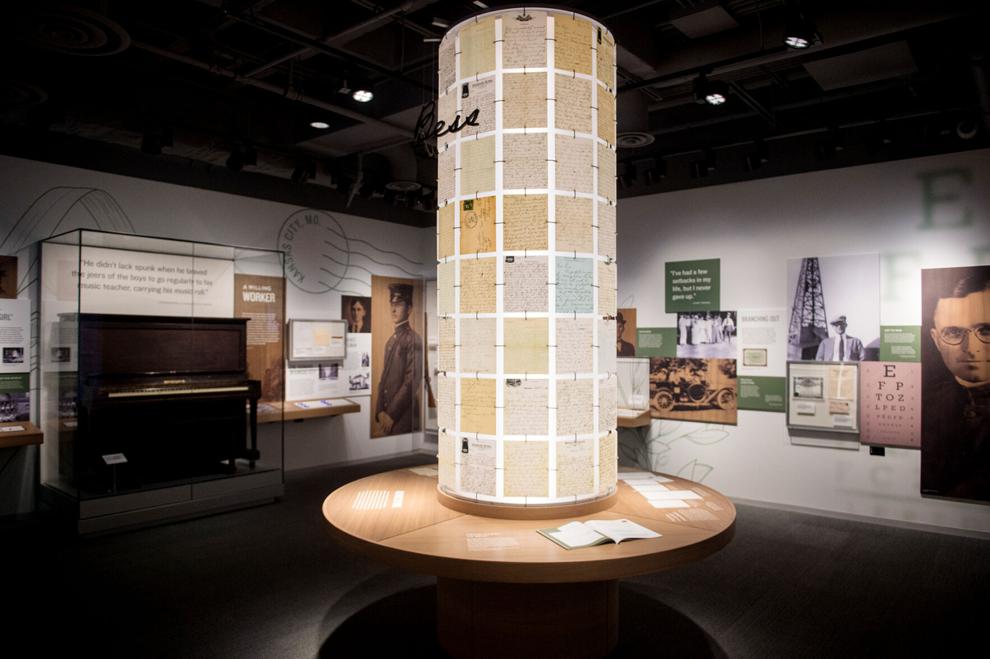 "It's very clear in these letters that Bess was really a confidante to Harry," Bauske said. "It's not so much that he would ask her for advice on stuff, it's more like he would run an idea past her and you can tell from her response … whether (the idea) sounded right or not."
Key decisions must be made
The most interesting portion of the exhibit focuses on Truman's presidency, of course, and the difficult decisions he was forced to make after becoming commander-in-chief.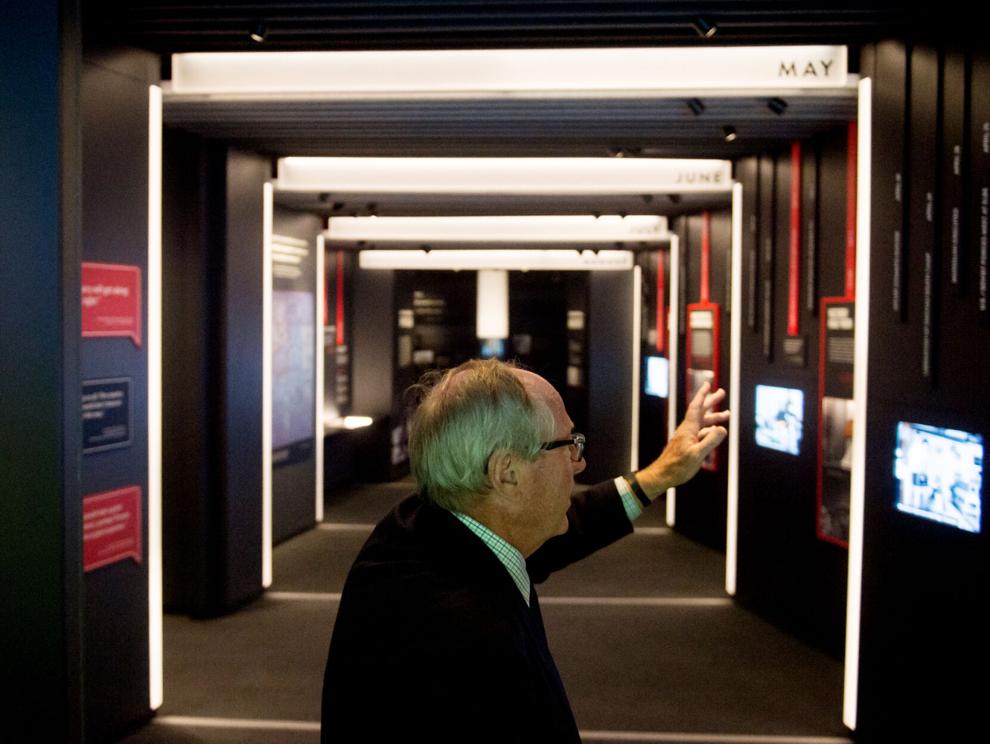 "Suddenly, and unexpectedly, over a period of four months he has an incredible amount of decisions to make, because the world is at war."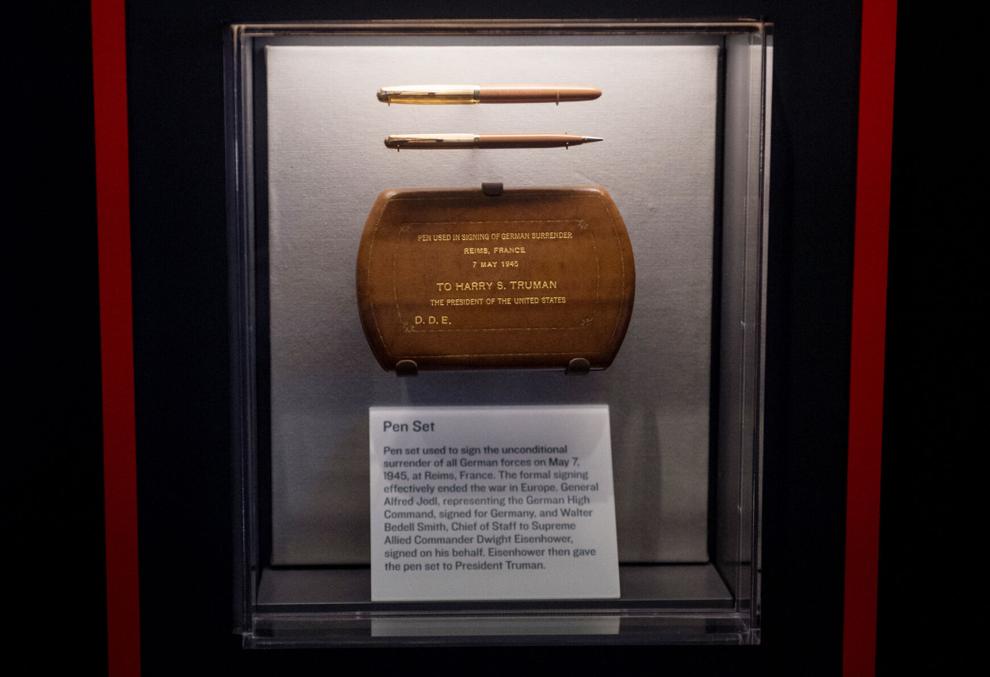 The Manhattan Project, in which he learned about 12 days after taking the oath of office; the founding of the United Nations; the surrender of Germany and the Potsdam Conference that determined the post-war world. Later, of course, came the decision to drop two atomic bombs on Japanese cities, the act that will forever be linked to his name and presidency.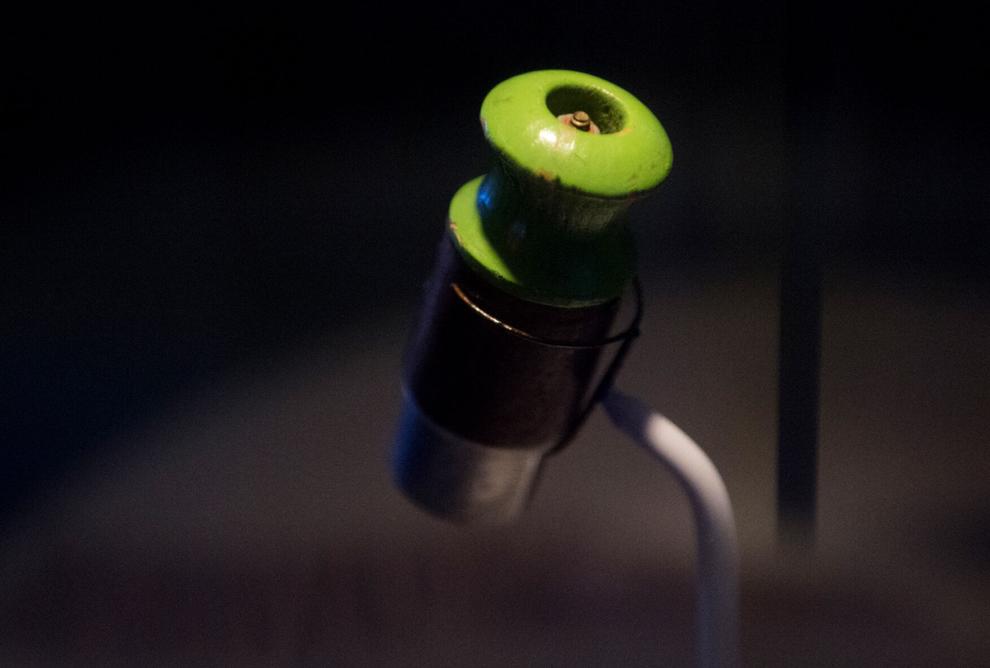 Two displayed artifacts in the exhibit dramatically show both sides of this fateful decision. The first is the safety plug that was pulled from "Fat Man," the second atomic bomb dropped on the city of Nagasaki in 1945 that helped end the war. The plug was donated to the museum from a private collector. Sitting nearby is a delicate paper origami crane, one of more than 1,000 folded by Sadako Sasaki, a 12-year-old Japanese girl who died of cancer from the radiation released years before by the bomb's detonation. The crane was given to the museum by Sasaki's brother.
New insight and details
Insight is also expanded on Truman's leadership decisions in rebuilding a world broken by war through both the Truman Doctrine and Marshall Plan. It also details his push for Civil Rights and equality among Blacks as well as higher minimum wage, health care for all and Social Security improvements as well as his recognition of Israel as a sovereign state.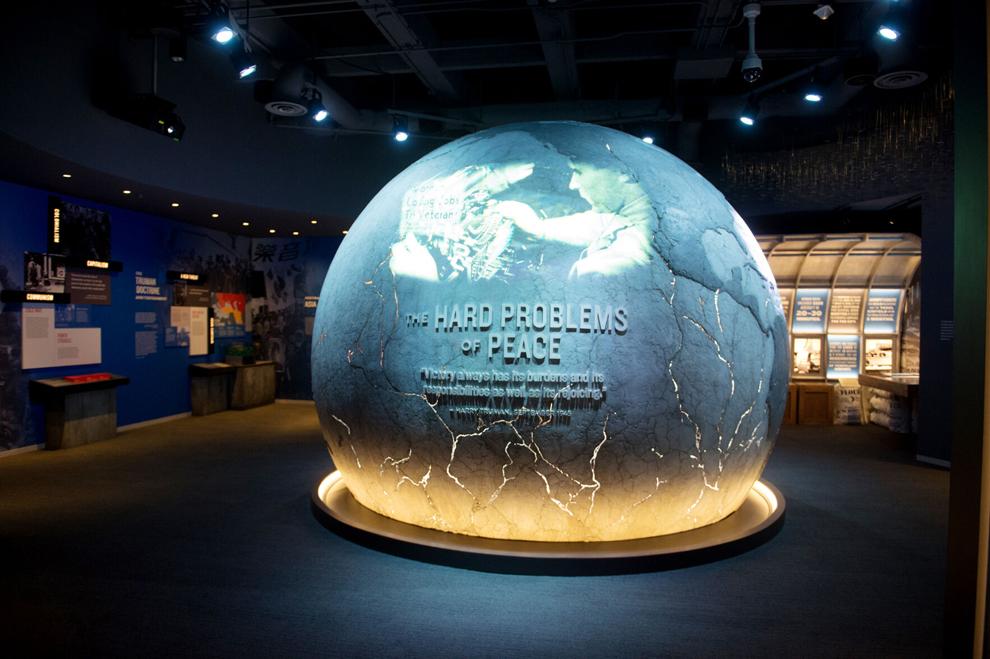 The final portion of the renovated exhibit focuses on Truman's decision to go to war on the Korean peninsula, the Red Scare — the perceived Communist threat in the U.S. during the Cold War, and Truman's firing of Gen. Douglas MacArthur after disagreements concerning the Korean War.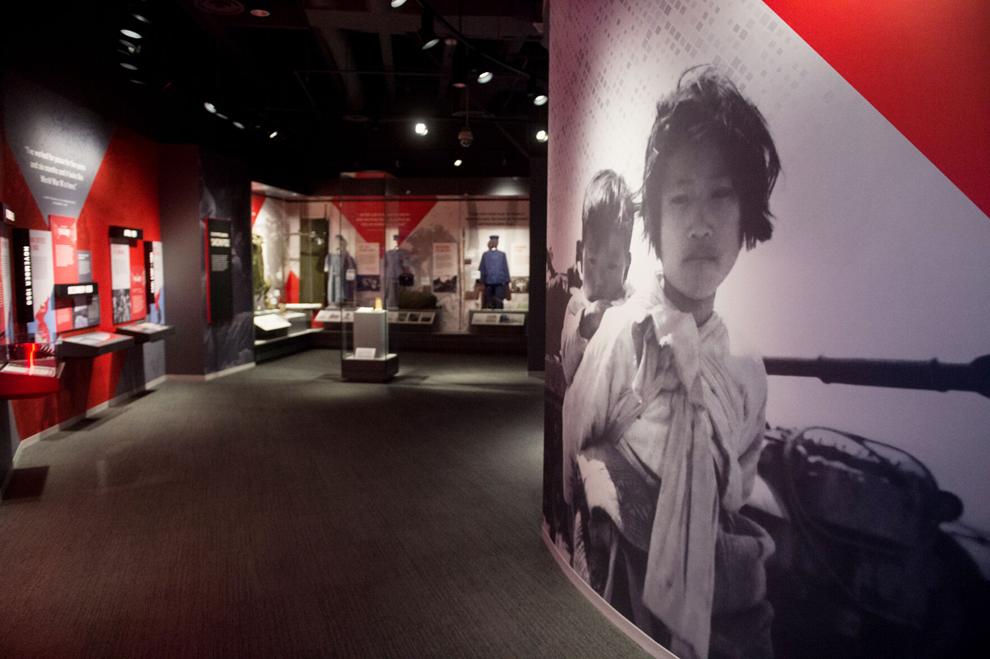 Think about it, Bauske said — "everything on that list — Israel, Korea, domestic issues like Social Security, minimum wage and civil rights — it's all relevant today. If we have on takeaway when looking back at Truman's administration, it's that you'll see so many issues that he dealt with back then that are still with us today and we're still dealing with today."
The library and museum, he said, "is not a place to glorify Harry Truman. We specifically try not to do that. The exhibit is a solid portrait of his life.
"I can tell you, without any hesitation, that his new exhibit dives much deeper into the details of Harry's life. It's a layered exhibit. You don't have to sit and watch all the stuff, but we have a lot of information about Truman's life here and we tried to present it in many different ways. People can skim it and get through it in about an hour and a half, or somebody can really take their time and could stay here all day.
"There is something here for everyone."