Instead of reading about body functions from a textbook, fifth graders at McKinley Elementary are being introduced to an interactive curriculum taught by Kansas City University medical students in Joplin through the CHAMPS Anatomy Academy.
CHAMPS — which stands for Coaching Health and Movement Program with Students — Anatomy Academy is a service-learning program led by medical students who teach elementary age children about the internal and external structures of the body.
Over eight weeks, the kids learn about the lungs, muscles, bones, body functions from second-year medical students. Last week marked the children's fifth week in the program in which they learned about the gastrointestinal system and how food is digested.
KCU medical students are teamed up with the same group of children to cultivate relationships and serve as mentors. It also gives the college students the opportunity to work with the younger generation one-on-one.
The kids in the academy have already learned about the muscular system, the heart, the oral cavity and the respiratory system. KCU even brought in a pig's heart and lungs for the students to see.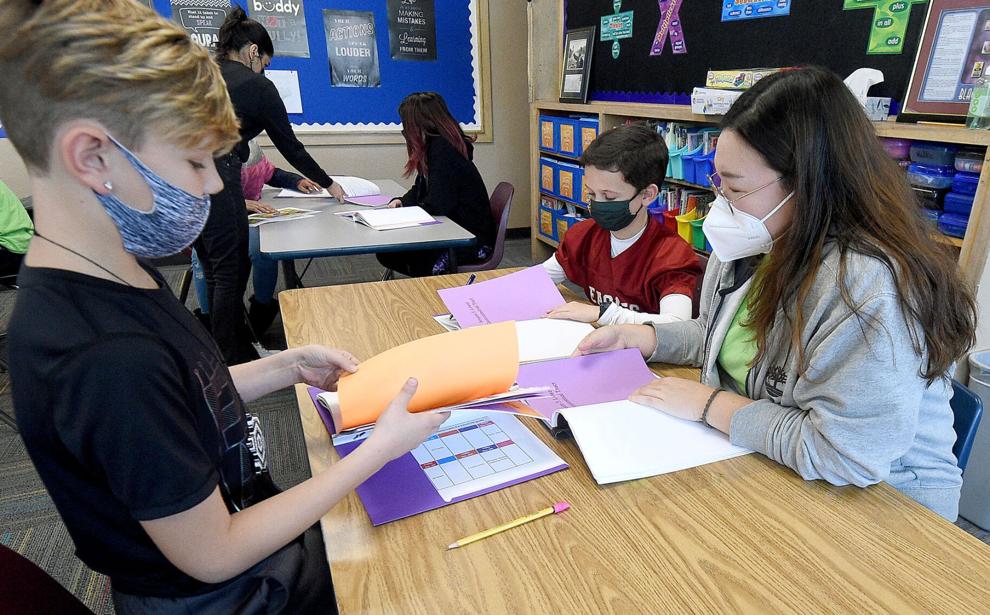 Landon Potts, 11, said it was weird to see internal organs up close.
"I really like it (CHAMPS) because it's fun, and we get to talk a lot," he said. "The heart was really cold and sort of heavy. But I didn't know that when you smoke, it can make your lungs black."
Brian Evans, fifth grade teacher at McKinley Elementary, helped initiate the academy at the school this fall with KCU med students stopping by once a week to go over a different section of the body. Evans said the academy is something the children look forward to and they do not stop talking about it.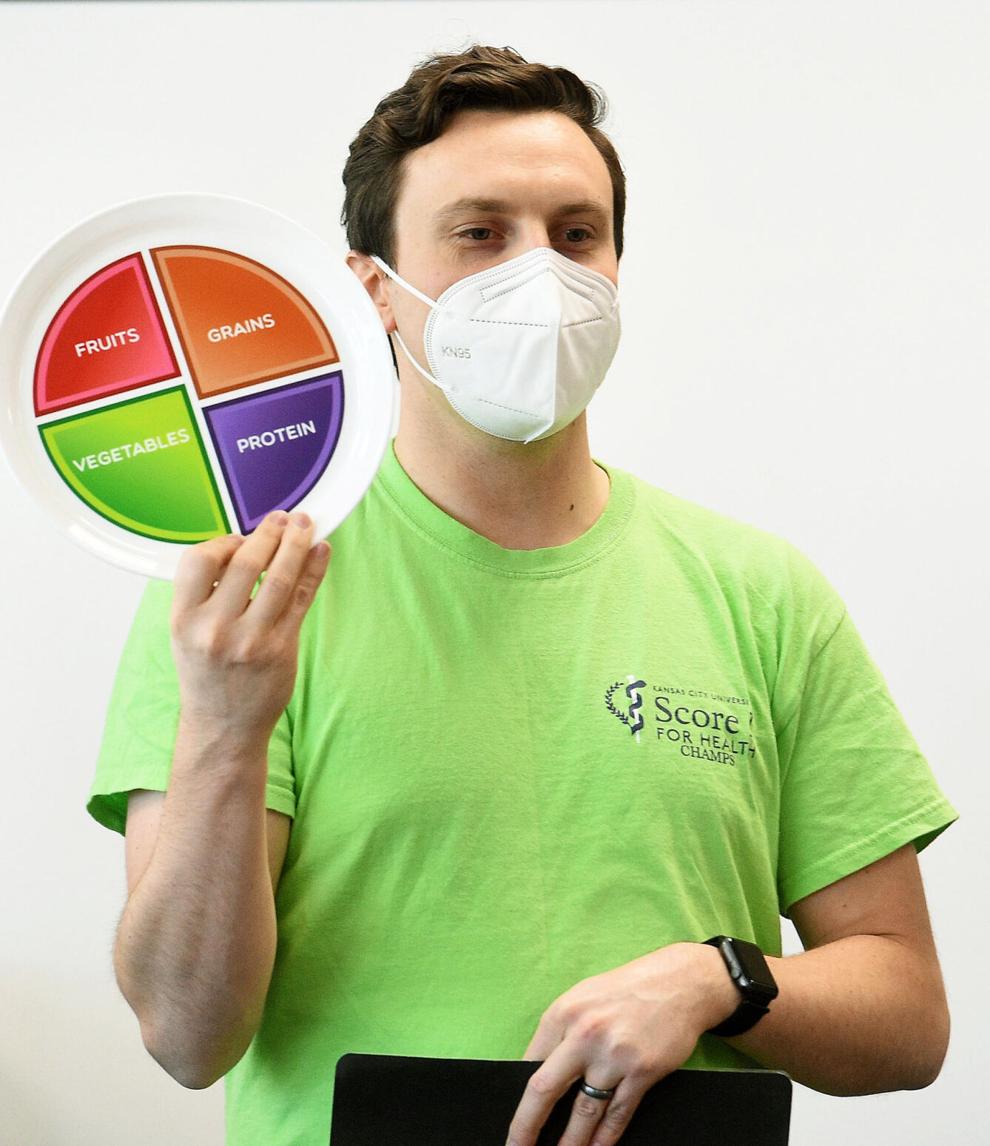 "I thought this would be a great implementation with what we're doing (at school)," Evans said. "We cover the human body in class, and this has been adding on to it. They love it."
"It's fun to learn new things about the body and the different body parts," said Aleysha Jackson, 10. "It seems so interesting to teach little kids about how your body works in case they want to be a doctor one day."
Travis Renfro, CHAMPS program coordinator and KCU's assistant director of student activities, said the medical school has been involved with the academy for five years. A total of 26 KCU med students and 42 children are involved in the academy at McKinley Elementary.
"CHAMPS is an interactive way for the medical students to work with elementary kids," Renfro said. "We focus on the fifth grade curriculum, and this academy is part of the science curriculum. Anatomy Academy teaches the kids about their body, but they're doing it in a fun way — outlining the body, putting the bones and organs where they go."
Renfro said the program also benefits the medical students, who are gaining experience working with younger patients. The academy was also launched at the Boys & Girls Club of Southwest Missouri this past summer.
"These are actually the first two classrooms at McKinley that we've adopted into the program," Renfro said. "We have 11 elementary schools here in Joplin, and we plan on being involved in all fifth grade classes across the district."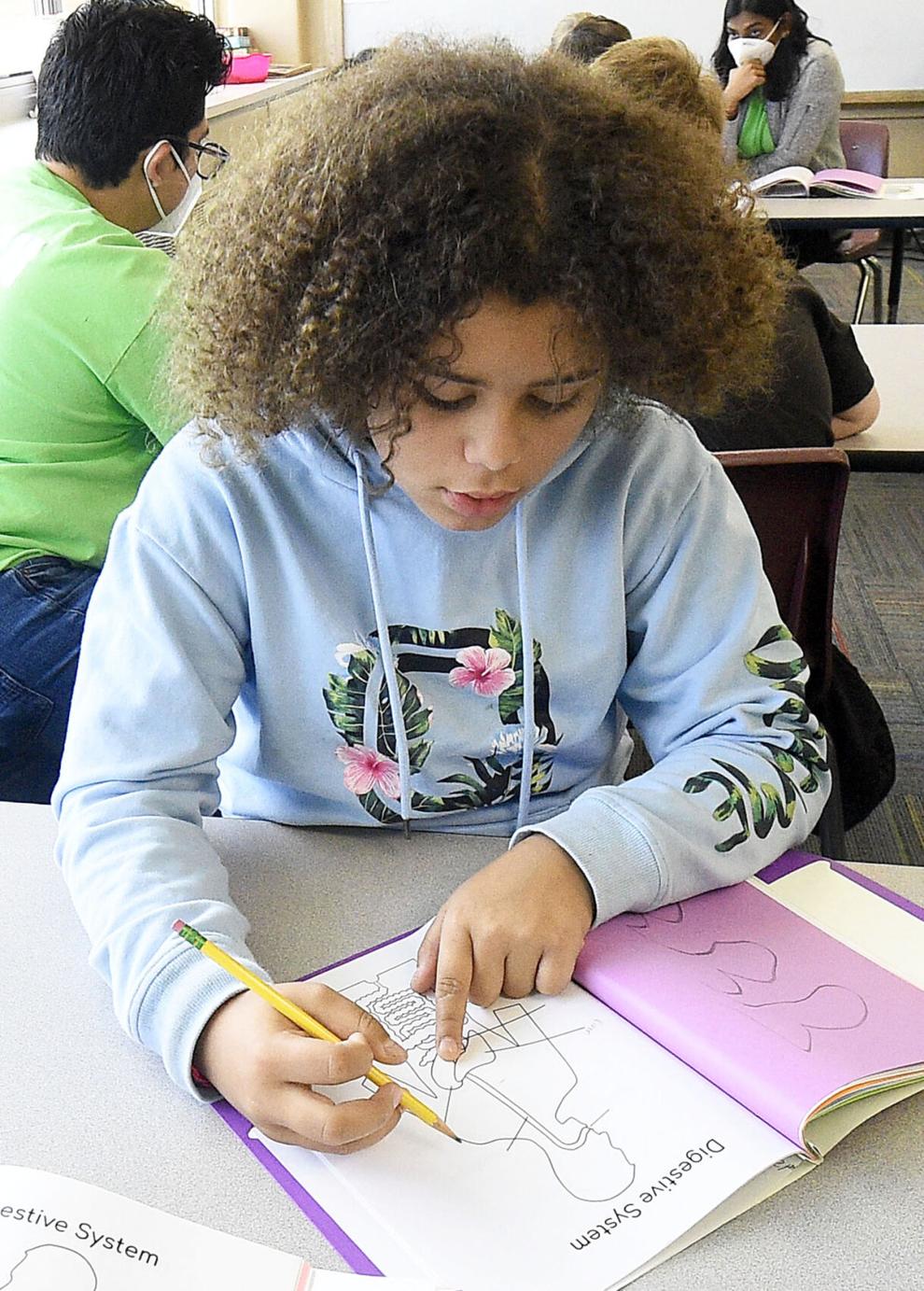 Second-year medical student Alexis-Danielle Roberts, 28, said she began studying at KCU-Joplin to gain more training and that the academy has been extremely beneficial. The program has allowed her to work with children.
"You spend so much of your time sitting in a classroom, and it's nice to get away from that and help the community," Roberts said. "They're at the age where they're really impressionable and having people to look up to is important. For them, knowing that you can grow up to become a doctor in your hometown is huge, and it's been cool to see them make these progressions week by week."
Second-year medical student Jenil Baman, 27, said he's grown close with his group of fifth graders.
"The kids I started with, they know me really well, and they're super easy to get to know," he said. "They're always really happy to see us. It's so rewarding. I know when I start practicing, I want to be able to follow up with people and make those bonds, connections."
As far as benefits, Evans said he's noticed the children are more interested in learning and are being exposed to teamwork. He hopes CHAMPS Anatomy Academy is introduced to more students in the coming years.
"When I tested them, their scores went up really high, compared to previous years," Evans said.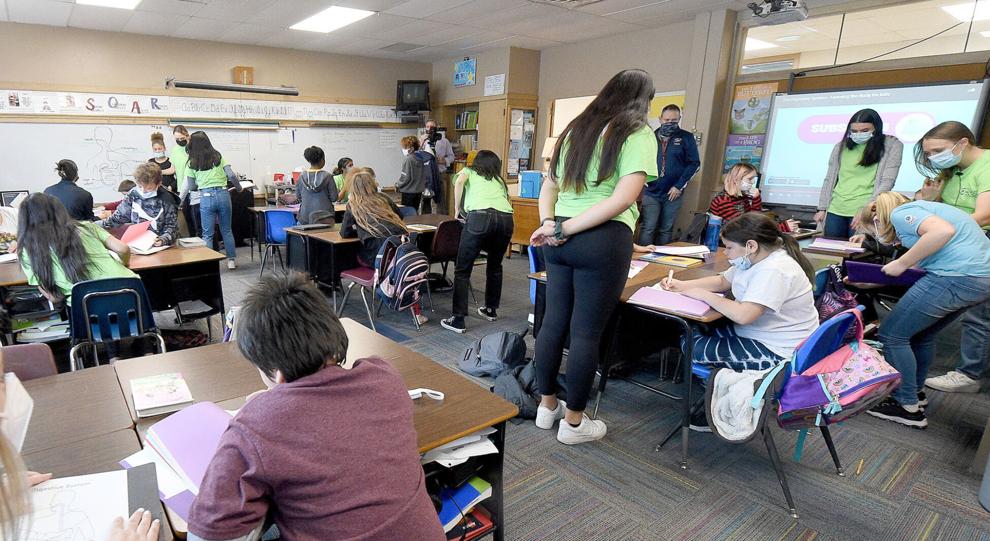 A celebratory graduation ceremony will be held when the students complete the CHAMPS Anatomy Academy. Renfro said the ceremony will feature a slideshow of their activities and discuss their favorite experiences from the program.
"We'll also do a post-survey to see what the kids learned in CHAMPS," he said. "It's a lot of fun. The children are always super excited when we get here and wondering what we brought. The teachers were telling us that the students don't stop talking about it until we come back the next week."