A child advocacy organization that places volunteers with abused and neglected foster care children to help them find safe, permanent housing is more than halfway to its capital campaign goal to build its first centralized location in Joplin.
Jasper County Court Appointed Special Advocates, or CASA, has served as the voice for abused and neglected foster children since 2018. Its vision is for every child to have an advocate by 2024. Advocates are trained volunteers appointed by the juvenile court judge to make informed recommendations to the court about a child's best interest.
In fiscal year 2019, there were a total of 2,445 abused and neglected children in Jasper County, according to the Children's Division of Missouri Department of Social Services. With more than 450 Jasper County children in foster care every night, the need for volunteers and the organization's services continues to rise. The same goes for its need for expansion.
That prompted the local chapter to launch its $1 million "CASA Campaign for the Future" last year to construct its own building in a 1-acre lot on East 20th Street. By May, the CASA board, staff and campaign committee had raised nearly $500,000, and now they're one step closer through grants and donations.
The 4,500-square-foot Jasper County CASA Training and Connection Center will allow advocates and children to have a consistent, safe location to meet.
"We've heard from our volunteers that they need a space where they can set a time that the foster parents can bring the child in and meet with their CASA," said Debi Koelkebeck, Jasper County CASA executive director. "We've designed the building to have a drop-off point where foster parents can bring in children and CASA can meet them there and spend time in the connection center."
As of Thursday, the organization had collected approximately $600,000 in donations and grants. In-kind donations have also assisted with the campaign. A large portion of the contributions were provided by local donors, officials said.
"This is Jasper County caring about Jasper County kids," Koelkebeck said.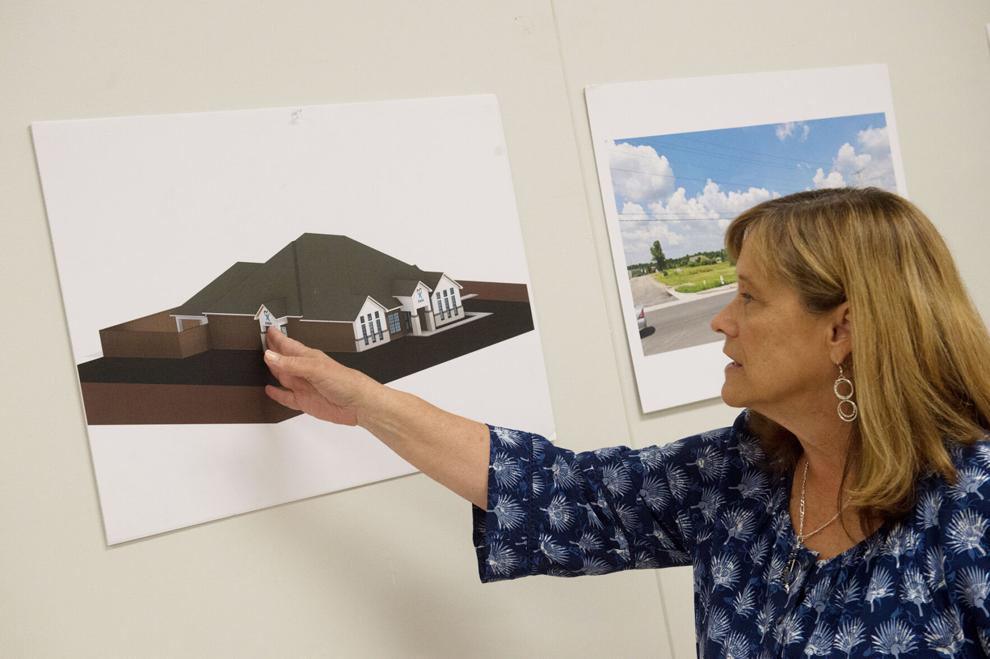 The organization purchased the acre lot on East 20th from the Joplin Redevelopment Commission. Jasper County CASA is currently housed at the Joplin Advanced Training and Technology Center on Grand Avenue. The local chapter has 70 trained volunteers supporting over 160 foster children.
"There's not really a place in Joplin where you can meet privately, have deep conversations and push that relationship to a new level," said Tami Menke, Jasper County CASA volunteer.
The new location will feature meeting spaces, offices, a training room, a kitchen, a flex space, play and learning areas, as well as additional room for expansion. Advocates appointed to older youths will have a place to teach life skills. There will also be an outdoor playground area for up to 10 children. The indoor playroom will double as a storm shelter.
"I think there's a lot of potential because there can be cooking classes and children can learn to do laundry and homework," said Chelsi Scott, Jasper County CASA volunteer coordinator. "We're going for a coffee shop feel, so they'll have places to talk and a safe place to come where they know they can say what they need to say."
The Training and Connection Center was also made with advocates and staff in mind where focus groups were held earlier in the year to discuss different designs and ideas.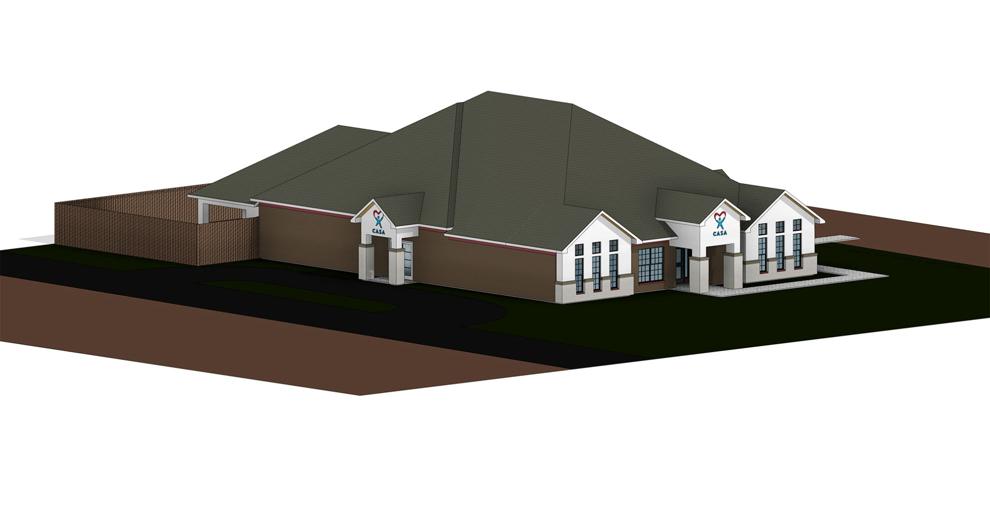 "We really wanted the volunteers' input on where they wanted to meet with their coordinator, what kind of space they wanted it to feel like, what they wanted in the connection area," said Koelkebeck.
Volunteers needed
Volunteers undergo a 30-hour training curriculum with 12 hours annually of continued education.
Training sessions include discussion of issues that often affect children in foster care, including domestic violence, substance abuse, cultural competence, the child welfare system and the juvenile court system. Advocates then meet with their children at least twice a month.
"We're really excited about having our own location and a street sign, which helps the community be aware of the need for volunteers and to step up," Koelkebeck said. "We're a pretty new organization, but as we grow, we'll be able to have room for expansion."
There will also be space for advocates to collaborate with area partners who support the same mission. Scott said it will give them the opportunity to share information with each other and make an even bigger impact on the region.
"It's a big desire of mine to have at least biannual meetings with Fostering Hope and Children's Division Juvenile Office in a place where we can make sure we're all on the same page and brainstorm how we could get better," Scott said.
The goal is to move dirt in the fall and open the Jasper County CASA Training and Connection Center next year.
"I'm looking forward to having a space that will help my advocacy with the advocates — my work with them," said Alana Hickman, Jasper County CASA volunteer coordinator. "I want them to have a safe space to come and process all of the things that they're seeing on their cases."
Jasper County CASA serves about one-third of the average 450 local children in foster care. Approximately 300 children in the county do not yet have advocates. Especially with the pandemic heightening the severity in cases, Koelkebeck said more volunteers are being sought.
"The volunteers are amazing people who step up to be there and get in the middle of helping a kid make sure they have the best chance that they can for a future that's safe," she said.
Volunteering can be arranged by emailing Kenedie Watchorn, volunteer coordinator/recruitment and marketing specialist, at kenedie@jascocasa.org. To donate, people may call 417-680-3250 or visit https://jascocasa.org.