NEOSHO, Mo. — One by one, Dan Weaver measured out ingredients before a crowd of people Friday.
Weaver, a member of the Joplin Home Brew Club, added each item with precision as he demonstrated his craft during the Ozarks Homesteading Expo, which continues from 9 a.m. to 6 p.m. Saturday at the Newton County Fairgrounds in Neosho. The event, organized by Cheryl Franklin, is designed to provide educational demonstrations and learning opportunities for those with an interest in the sustainable lifestyle.
Admission to the expo is $5 per day; students 16 and younger are free. Additional information about the expo, as well as a schedule of events, may be found at www.ozarkshomesteading.com.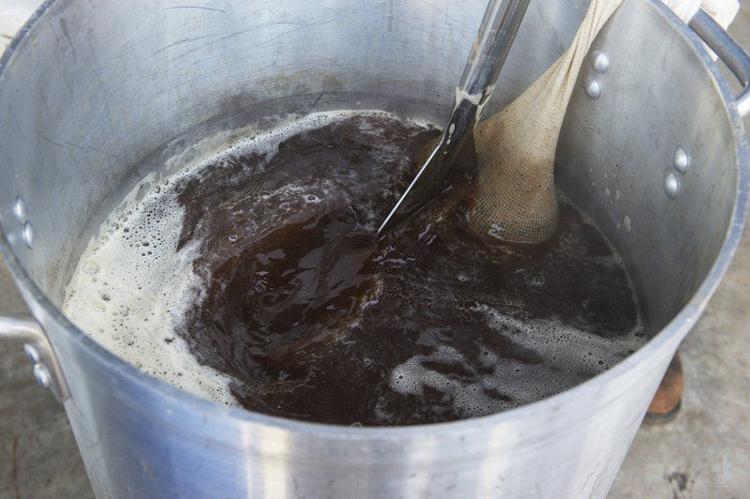 Brewing beer
Weaver said there are two ways people brew their own beer. The first involves starting with the raw grain, while the second uses a powdered extract. Most people, Weaver said, start with the latter because it lessens the capital investment needed to brew beer at home.
Brewing a beverage using raw grains often comes later, as brewers grow in experience and desire more of the do-it-yourself experience, according to fellow club member Caleb Buck.
"You don't have to be technically savvy," Buck added. "You can make it as simple or as complicated as you want."
Weaver said home brewers learn one lesson from the start — the importance of cleanliness.
"It's the backbone of the whole process," Weaver said. "You have to be sanitary, not sterile. It's like working in a commercial kitchen."
Weaver said its important to learn the characteristics of base malts. Other ingredients help shape the flavor as the beer ferments.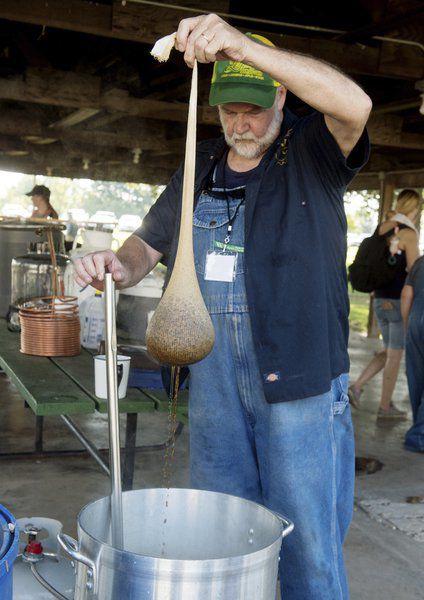 "All I do is make yeast food," Weaver said. "Then the yeast eats the sugars out of the beer to produce alcohol. You don't have alcohol without the yeast. The yeast changes the flavor profile and adds character."
There are hundreds of strains of yeast available to use, with approximately 200 available commercially. Esters provide flavor compounds, which often add a fruity character to the beer.
Dried beer extract is made when someone dries and turns into powder a blend of grains, which is then collected and bagged. A home brewer using beer extract then adds it to boiling water. Hops are then added, as the brewer strives to balance flavors.
Hops, explained Weaver, determine the style of beer. For example, a German variety of hops is used to create a German lager.
"It all depends on what the cook wants to do, and how he wants to accent the beer," Weaver said.
He said he prefers a pale ale, with a good balance of malt to hops. He also likes English-style beers, which often have a floral tone.
Buck prefers a saison-style brew, a pale ale that is highly carbonated and has fruity and spicy overtones.
"It can be a challenge to brew well," he added.
Both Weaver and Buck recommend the book "How to Brew" by John Palmer, calling it the bible for brewing.
"He's a scientist who knows how to talk to people and make it understandable," Weaver said. "It made me more interested in the science, because he didn't beat me over the head with it."
They also recommend joining a home brew club, such as the one in Joplin, because it gives people a chance to actually see the process from start to finish. The Joplin club has been meeting since 2010
Kits also are available for those wanting to try the process without making a large investment in equipment. Weaver likens this process to a person baking his or her first cake with a box mix.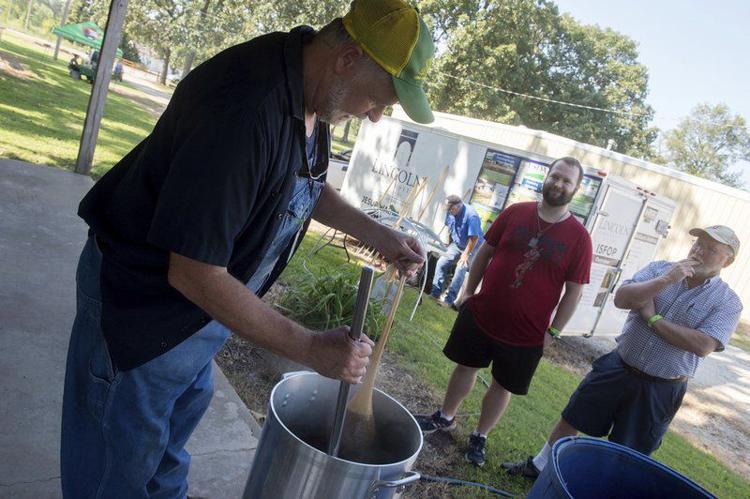 Why brew?
With countless varieties already available at stores, why do it? Buck said he enjoys the process but jokes that it doesn't save him any money.
Weaver said he enjoys having a chance to make something different, and to experiment.
"Home brewers drink fresher beer, which is repeatedly and consistently (good) because it's made in a controlled environment," Weaver said.
The beer Weaver is making during the expo takes about 30 days to ferment.
"It's less complicated than it seems. You don't have to be a rocket scientist to do it but there are definite advantages," he said with a laugh. "As long as you are clean, you will produce something that is drinkable.
"It's a fun hobby," he added. "There's nothing cooler than sitting on your back porch, grabbing a beer, pouring a glass and saying 'Man, that looks beautiful.'"