CARTHAGE, Mo. — Like many things in 2020, the annual Kids Fishing Day in Carthage had to be canceled because of the COVID-19 pandemic, but the event is back.
Carthage's Kellogg Lake has been closed to fishing this week, and two loads of catfish were added to the lake on Wednesday, courtesy of the Missouri Department of Conservation and the Kellogg Lake Advisory Board. The 2021 edition of Kids Fishing Day is slated for 8 a.m. to noon Saturday.
Participants may check in at the pavilion on the west bank of the lake before heading out to their favorite fishing spot and spending a day outdoors with family and friends.
David Lawhon, president of the Kellogg Lake Advisory Board, said that by registering, kids will be entered into a giveaway for fishing gear donated by Bass Pro Shops in Springfield.
The Carthage Rotary Club will be on hand with drinks, hot dogs and chips for lunch.
Recovering from COVID-19
The event is being staged in "conjunction with the free fishing weekend the state holds," Lawhon said. "That means adults who would normally have to have a fishing license don't need to have them."
Lawhon said the event attracts over 1,000 kids and their families every year to Kellogg Lake. Normally the Missouri Department of Conservation would have education stations in the park, but those won't be there this year.
"We, being the MDC, had to plan several months in advance and at that time, COVID was still a concern," said Francis Skalicky, media specialist with the department. "We didn't know which way it would trend, so we had to err on the side of caution. We chose not to have education stations this year, and by the time this event is going to occur, obviously things with COVID are trending in a good direction."
Lawhon said pandemic uncertainty complicated local planning for Kids Fishing Day.
"Kids Fishing Day used to be the third-largest kids fishing event in the state, and we used to budget for about 1,400 kids," Lawhon said. "Here lately we're kind of backing off and trying to budget for 1,000 to 1,200 attendees, which is still a pretty good number.
"Some of that has to do with other events that get scheduled for the same day, but with everything that's been going on with COVID and whatnot, it's a possibility we could have a bigger turnout than expected because people want to get back outside again. We're just going to see what happens. We're optimistic about the crowd."
New activity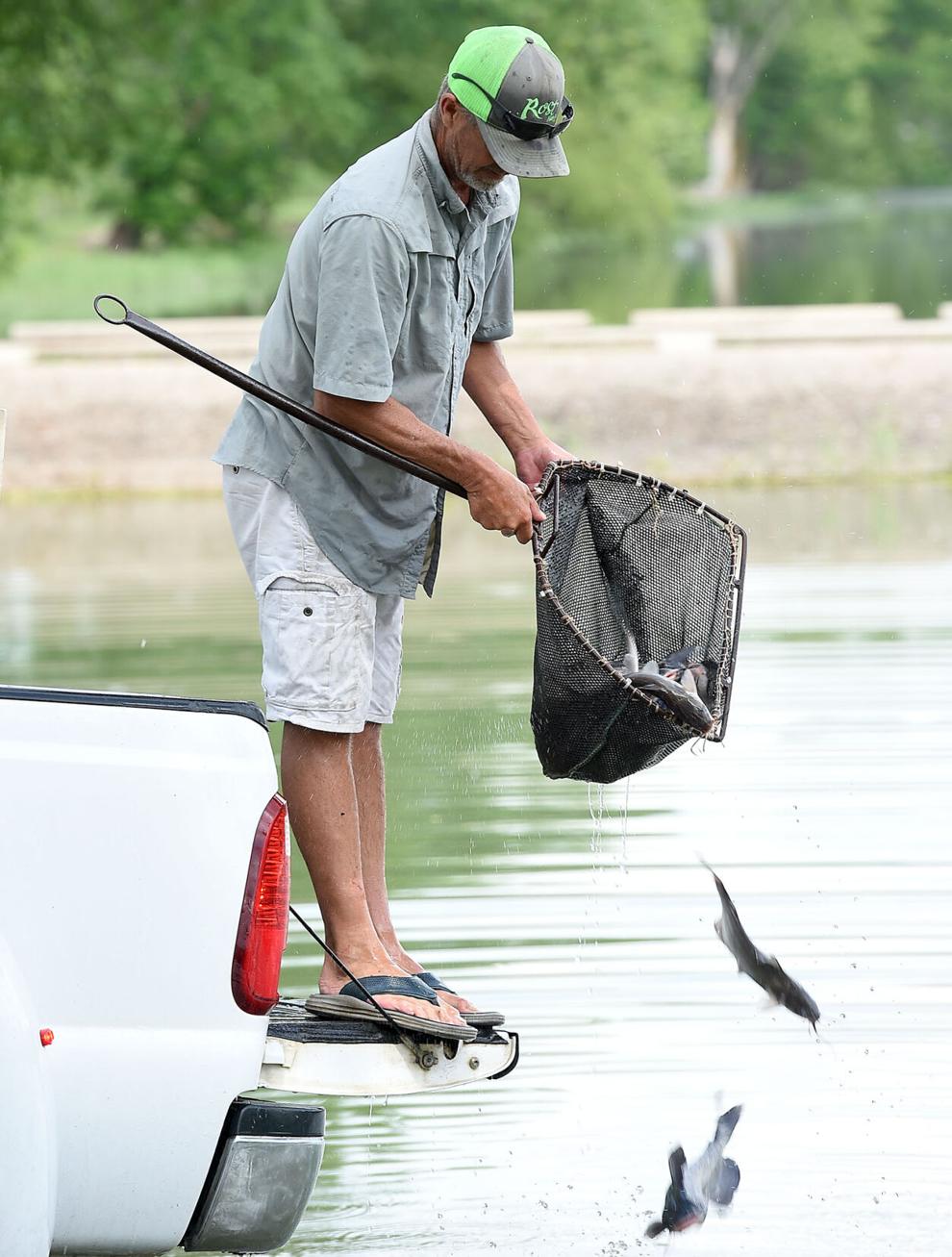 Replacing the Department of Conservation education stations will be a hands-on station educating kids about the animals they could see in Kellogg Lake and in their backyard.
David Penning, assistant professor of biology at Missouri Southern State University, and some of his students will set up at Kellogg Lake with live animals and other displays teaching about Missouri wildlife.
"There will be natural history displays, less interactive than normal so we can kind of keep all our stuff as clean as possible," Penning said. "You can't really disinfect skulls and skeletons and fur pelts. We'll also have a table dedicated to just the diversity at Kellogg Lake, so what we've found there, we'll have some of our critters with us. We'll have some live animals there with us, and we'll actually have some really neat salamanders we just caught in Louisiana. They're found in Missouri as well."
Penning and his students have started a long-term census of snakes and turtles in Kellogg Lake in the past year, focusing on two species, the stinkpot turtle and Graham's crayfish snake.
Penning said those two species weren't reported in Southwest Missouri for more than 100 years, so he was surprised to see them when he was walking around the lake with his wife in March 2020. Since then, he's brought Missouri Southern students to the lake many times to capture, count and tag the turtles and snakes of Kellogg Lake.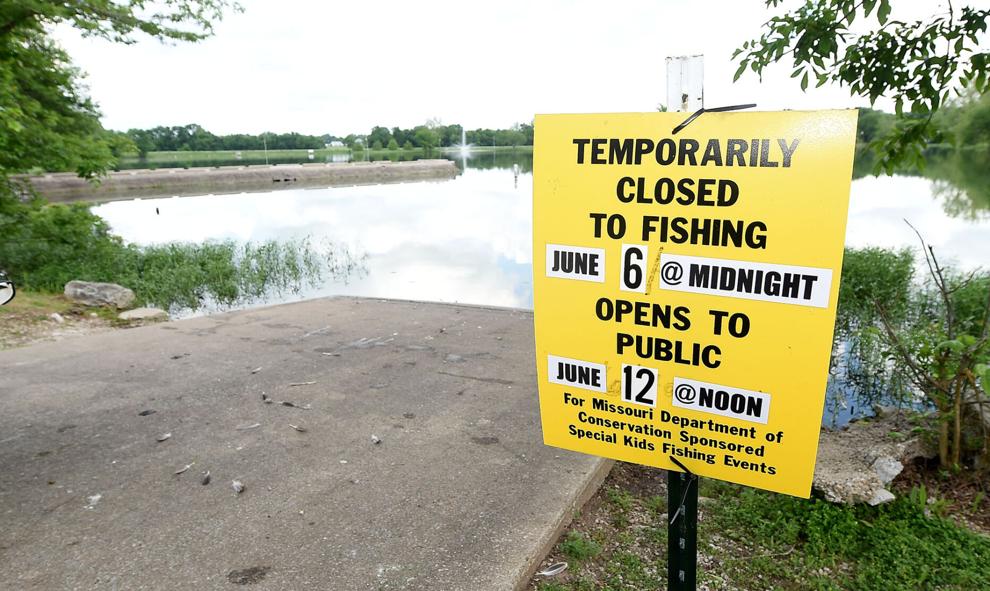 "The really neat thing that I think is kind of inviting about Kellogg Lake is that you have so many eyes on that area," Penning said. "The animals we've found are clearly not rare. They're just scientific literature-reporting rare; they're not biologically rare. So with that many people there, if you can get people to understand the importance of identifying nature, seeing what it is and accurately reporting it, you can start describing things more easily.
"Teaching the public what they're seeing and who to call if they see something neat and things like that is probably one of the more important things we're going to do while we're out there."