As the rocket left the launch pad, its ascent turning the Florida skyline into temporary day, Teresa Cleaver's thoughts never strayed far from the smiling face of her only son.
Buried deep within the rocket and sealed inside a satellite was a tiny cylinder holding a single gram of John James Cleaver's cremated remains.
Released 447 miles above Earth last week, his ashes will remain on high for at least 20 years, orbiting the globe 17 times each day.
Watching the rocket and its streak of white exhaust clawing its way slowly toward orbit, Teresa Cleaver couldn't keep the smile from her face. At that moment, she felt an overwhelming sense of accomplishment. Even more so, she felt closure — something she'd been seeking since her son was killed by a suicide bomber in November 2009 in Afghanistan.
"This was the highlight of my life," she said of the 2:30 a.m. rocket launch June 25 from Kennedy Space Center. "To John, I was thinking: 'This is it. We have reached the top of that mountain. This is the pinnacle experience. Momma did it.'"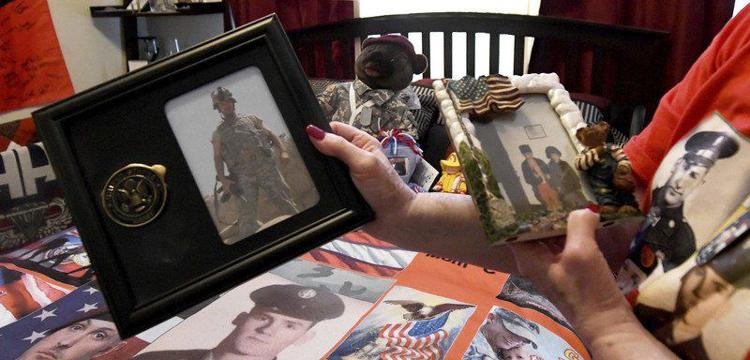 John Cleaver's final wish
In a ceremony at the Galena (Kansas) High School auditorium and officiated by the Rev. Jill Cameron Michel, Staff Sgt. John Cleaver, a Galena graduate, received full military honors on Sunday, Nov. 29, 2009, including a rifle salute, taps and presentations of both American flags and medals. Earlier, his remains had been accompanied to Joplin, and from Joplin to the school building, by military escorts. Halfway around the world, a similar service was held in his honor by the U.S. Army's 82nd Airborne Division, in which John had served.
On Thursday, Nov. 19, 2009, John Cleaver had just completed a routine supply run to forward operating base Apache in the Zabul province of Afghanistan when he and three other soldiers, all of them unarmed, spied a Toyota pickup truck speeding toward the base's front gate, Teresa Cleaver said. John Cleaver and the others intercepted the truck, and although its driver tried to run them down, their actions prevented the truck from entering the base.
As John Cleaver and Sgt. Daniel Frazier ran to grab weapons, the truck gave chase. Catching up to them, the driver detonated the bomb he carried. John Cleaver, 36, died in the bomb's blast. Her son's actions, Teresa Cleaver believes, saved countless additional American lives inside the base.
A couple of years before his death, Teresa Cleaver had had a frank discussion with her son concerning funeral arrangements should the unthinkable occur. She wanted her son to consider burial at Arlington National Cemetery in Virginia. But he didn't want that — he'd always wanted to be cremated and those remains scattered across the skies.
After she'd received his paperwork upon his death, she saw his intentions hadn't changed. He had written: "I want to be cremated. And my ashes dispersed as high in the atmosphere as possible."
Without hesitation, Teresa Cleaver, who lived in Joplin at the time of his death and now lives in Webb City, set about attending to her son's final wish.
After all, she said, "John was always the center of my life."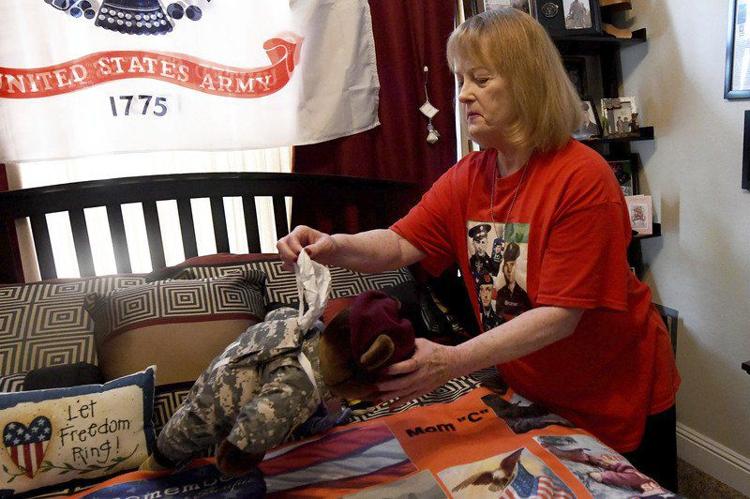 The journey begins
Because her son had served for 10 years in the Navy before joining the U.S. Army as a paratrooper, Teresa Cleaver wanted to honor her son's final wish as well as his dual military careers.
"I was trying to find a plane that would fly out over the ocean and dump John's ashes," she said, "thinking that the dumping of the ashes would represent him being a paratrooper — jumping out of the plane — and the ocean would reflect on his 10 years in the Navy."
After months of research, Teresa Cleaver and her husband, Ron, settled on the idea of spreading John Cleaver's ashes from a plane just off Virginia Beach. Unfortunately, she couldn't find a plane that would perform an above-ground burial. The closest thing she found was a ferryboat that would perform the ceremony in the waters off Virginia Beach, but that didn't quite fit the bill of what she wanted.
Her search continued. She didn't try to rush it. She wanted perfection. Complicating her search was the deteriorating health of her husband, who was suffering from the onset of Parkinson's disease. He died in 2016.
Her focus eventually shifted from Virginia Beach to Treasure Island outside San Francisco. This seemed the perfect solution, she said. The tiny island was where John Cleaver had received extensive Navy training, and San Francisco had always been a favorite vacation spot.
A plane over the Golden Gate Bridge seemed to be the perfect answer to her fulfilling her son's final wish — until she read about a company named Celestis in early 2016.
Celestis, based in Houston, specializes in launching cremated human remains into space, a procedure known as a space burial. The company, Teresa Cleaver learned, built satellites filled with people's remains and launched them via rockets either into Earth orbit or beyond. The company had made headlines by performing these "Heritage" flights for Gene Roddenberry and James Doohan, both of "Star Trek" fame, as well as a handful of former NASA astronauts.
Teresa Cleaver said she felt an immediate sense of relief: She'd at last found a way to properly honor her son's final wish.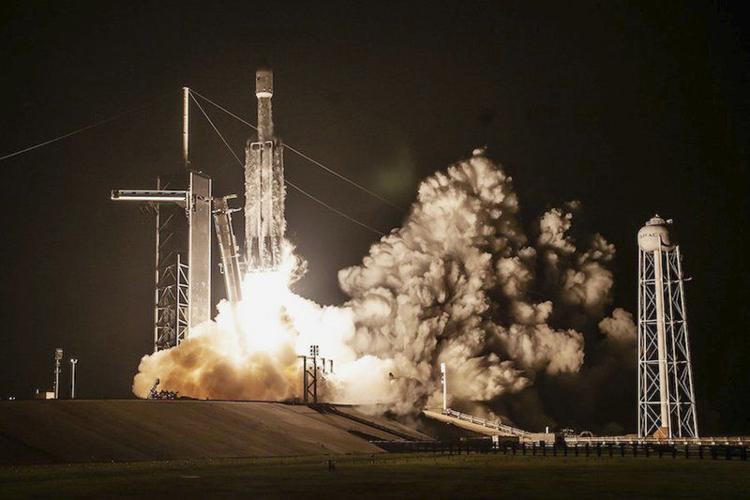 Prepping for spaceflight
To ensure her son would make the next rocket flight into Earth orbit, which was then scheduled for late 2016, the company needed his ashes by the end of May of that year, Teresa Cleaver said.
She received a kit in the mail, and through the help of Parker Mortuary officials, she was able to measure out 2 grams of John Cleaver's cremains into two cylinder capsules. If all went well, 1 gram would be placed into Earth orbit for a cost of $5,000. The other was to be dropped into the Banana River at Cape Canaveral and then ultimately flow into the Atlantic Ocean.
But delays occurred. On Sept. 8, 2016, a SpaceX rocket, a Falcon 9, exploded on its launch pad, causing extensive damage. Because of the delay, all future SpaceX rocket flights, including her son's rocket, sat in limbo. John Cleaver's launch was pushed back to 2017. Then 2018. Then to 2019.
A strong sense of patience, she said, helped her survive the delays.
"I waited nine years since John's death, and three years (since the original 2016 launch), for this to finally go into orbit," she said. "I definitely wanted to live to see this. I'm 67 now, so that was definitely something that was my bucket list goal for me. My biggest (goal), really: 'Lord, let me live long enough to see his final wish, his ultimate request, fulfilled."
The capsule that flew into orbit last week had John Cleaver's name engraved on it, as well as the messages "No worries" — a phrase he was famous for saying — and "We love you, Dad," because Teresa Cleaver wanted his sons, Aiden and Collin, to be represented in the venture.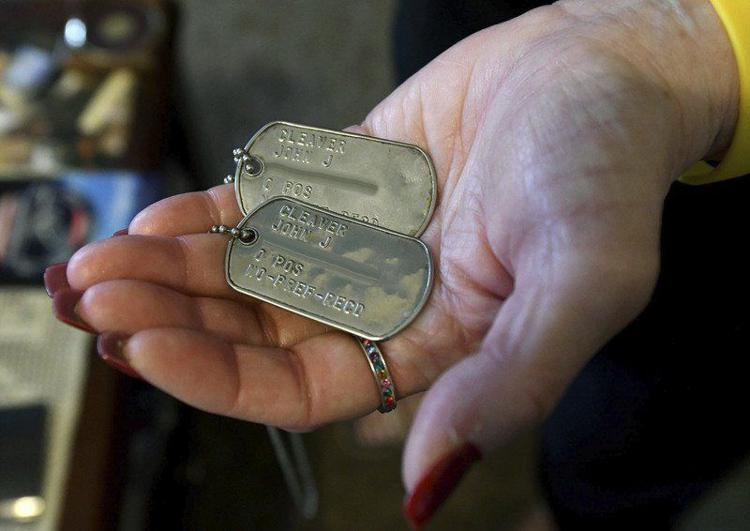 Spreading his wings
Sometime Thursday night, after the sun has gone down, Teresa Cleaver plans to search for her son's orbiting satellite online and, if she's able, walk into her backyard and watch it streak across the sky.
The Fourth of July was his favorite holiday, she said, "so it would be very special to see it along with the other fireworks in the sky."
Last week's launch of the SpaceX Falcon Heavy — the most powerful rocket in the world — "was the final closure from me for my son," she said. "This didn't end for me with my son's funeral. It ended for me the moment that rocket went into space."
Twenty years from now, in 2039, when the satellite decays and enters Earth's atmosphere, "it will look something like a falling star and burn up into a blazing flame of glory," Teresa Cleaver said.
"I've been asked, 'Has John spread his wings yet?'" she said. "Yes, John has spread his wings."