Joanne Wills can't wait for the pandemic to be over so she can return to where she truly belongs — the hallways and classrooms of West Central Elementary School in Joplin.
"I enjoy it so much," the longtime volunteer said. "I'm hoping this will calm down so I can get back."
Wills, 90, was recognized Wednesday as the Volunteer of the Month for Bright Futures Joplin, but those with the organization joked that she really should be receiving a Volunteer of the Decade award instead. She has volunteered at West Central since 2002 and has logged more than 4,000 hours at the school since she began keeping track of her time in late 2014.
Altogether, she has completed more than 10,000 volunteer hours at West Central over the past nearly two decades, according to estimates by officials at Bright Futures Joplin.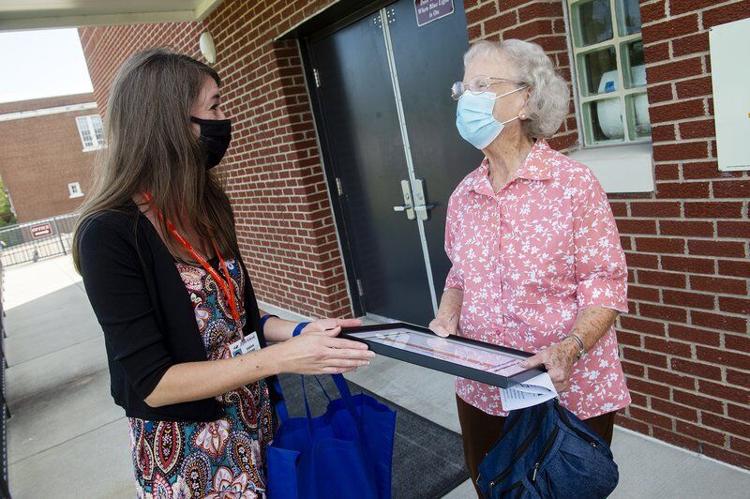 "I think what makes Ms. Wills' service so remarkable is that she doesn't see it as a grand, huge commitment, but as a small part of her normal daily routine," said Sarah Coyne, coordinator of Bright Futures Joplin. "She's just been doing what she loves for so long that it's really added up to an incredible impact. You don't accumulate 10,000 hours of service by only signing on for the big jobs, though — a legacy like this is built on the hundreds of small tasks she reliably and quietly undertakes on a daily basis."
Over the years, Wills has performed a variety of tasks on behalf of West Central teachers, including putting up and taking down bulletin boards, laminating papers, teaching children how to tie their shoes and listening to pupils read aloud. She has made thousands of copies, counted and collated papers and fliers to send home with students, and volunteered to help supervise field trips.
"She takes care of all the little things that cut into teachers' time so it frees them up," Principal Bret Ingle said. "It's the busy work that all teachers have to deal with. The teachers love having her."
The pandemic may have changed things for local schools, but it hasn't affected Wills' desire to volunteer or her availability.
Like nearly all visitors, she is no longer allowed inside West Central because of Joplin School District safety protocols this year. But teachers have found a workaround: They collect work for Wills to do and deliver it to her house. Then she drives the materials back to the school.
Wills, who also volunteered at Irving Elementary School from 2000 to 2002, said she wouldn't have it any other way. She loves "being around people and being friendly with someone, and the kids — I love to watch them," she said.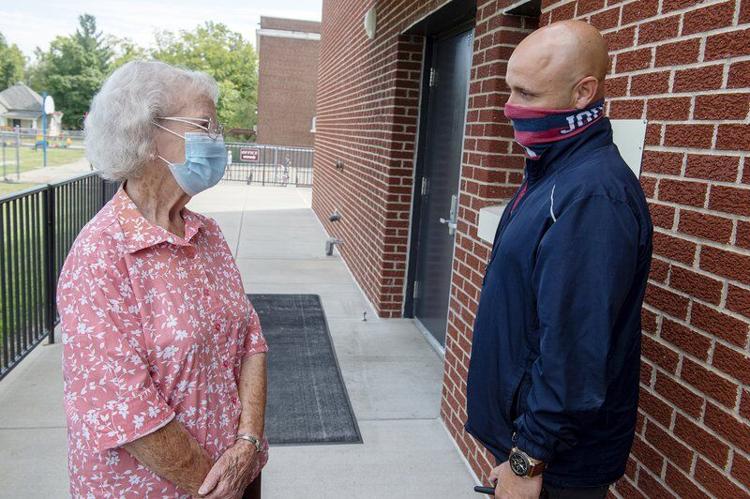 Coyne said Wills, as a volunteer, exemplifies the mission of Bright Futures Joplin — connecting community resources with students in need.
"When neighborhood schools are supported by a network of partners, whether that's through volunteers like Ms. Wills, businesses, parents or faith-based groups, the kids inside the building grow up knowing that their future matters, and they have a community of believers pulling for them," she said. "Community volunteers build a foundation that allows kids to grow into healthy, encouraging adults who can one day return to repay the favor to the next generation of students."
To honor Wills for her service, Bright Futures Joplin on Wednesday presented her with a certificate and a T-shirt from West Central. She acknowledged being surprised by the honor.
"I just never thought this would be such a big deal," she said of her volunteer efforts. "You ought to give them an award for putting up with me."