It was neither rhyme nor reason that prompted Paul Callicoat to choose a 70-acre property in Sarcoxie for his new business venture.
Callicoat, a retired Joplin cardiologist Joplin, was on a Sunday drive with his wife when they stumbled upon the former Sarcoxie Nursery, vacant for the better part of four years. He said it was the perfect location.
"We drive onto the property, we look at the water tower, we look at the magnificent ornamental trees, and 20 minutes later, I had the real estate agent there," said Callicoat. "We decided right away that's where we wanted to do it."
The property — half in Sarcoxie and half in Jasper County — could soon become home to one of the first medical marijuana cultivation operations in Southwest Missouri. Callicoat is one of the first people in the state to go public with plans to enter the new industry that should be fully operational by this time next year.
The door was opened when voters approved Amendment 2 by a 2-to-1 margin in November, making Missouri the 31st state to legalize medical marijuana. The new law allows doctors and patients to consider marijuana as a treatment option for illnesses, including cancer, Parkinson's disease and epilepsy, among others.
Callicoat was a public advocate for Amendment 2, arguing that he has seen too many patients become addicted to opioids and others suffer needlessly from terminal and chronic illnesses, when medical marijuana could have been a treatment option.
Now, Callicoat is embarking on a plan to build a fully vertically integrated medical marijuana business with the Sarcoxie cultivation site and an infused-products operation and dispensary elsewhere. He said about 10 percent of the Sarcoxie site would be used for growing plants. He's been researching the industry since 2015 and is putting together a business that he said will be one of the best in the country.
"Our grow will be a state-of-the-art grow," Callicoat said. "To the best of my knowledge, there's only one other facility in the United States that will be this sophisticated."
High demand
Before he can put a single seed in the ground, though, Callicoat will need to get approval from the Missouri Department of Health and Senior Services, and he's one of more than 300 applicants so far. The department began accepting pre-filed applications and license fees two weeks ago.
It has received more than $2.3 million in application fees and is currently drafting program rules that will be published once they're available. The pre-filed application fees don't guarantee award of an actual license, which will become available in June.
The department at a minimum must grant 192 dispensary licenses — 24 in each of Missouri's eight congressional districts — and 82 infused-products licenses and 61 cultivation licenses, which will be awarded based on criteria the department is still developing.
Infused products are those that allow a user the benefits of marijuana without smoking. It can be gum, food, oils, topical locations and other products.
The Missouri Cannabis Trade Association launched prior to the November vote, and the group projects nationwide medical marijuana sales to total between $5 billion and $7 billion in 2019. The group will host an expo in St. Louis in March with panel discussions and workshops for people interested in entering the business.
"The large number of pre-applications already filed with the DHSS reflect the impressive interest in participating in Missouri's new industry," the group's spokesman, Jack Cardetti, said. "We applaud the department in their effective implementation of the program thus far, and MoCannTrade will work with the department and Missouri businesses to help build the best medical marijuana program in the country."
Resident reception
Sarcoxie Mayor Don Triplett said he was hesitant when he first heard Callicoat's proposal.
"I was a little taken aback because it was something that I've never handled as mayor," Triplett said. "When I met him and we started hearing more about his plans and goals, I quickly realized that this is a pretty sophisticated deal, and he seems to have a lot of integrity."
Callicoat said that no matter where his operation located, it was always a priority to make sure the people there would be OK with it.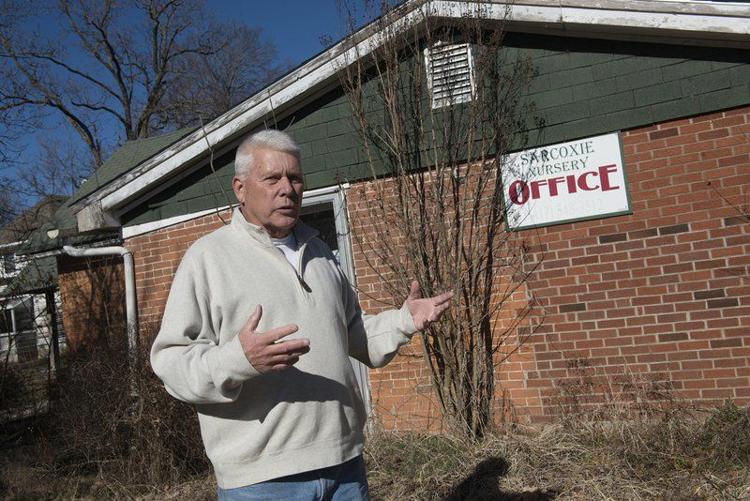 "I called the mayor and told him who I am and what I want to do but that I want to be invited out here, and I'm not going to come unless I'm welcome," Callicoat said. "Our goal is to be accepted by the community, which I feel like we have been."
He said he also has notified Jasper County commissioners and the Jasper County Sheriff's Department of his plans.
When the business is fully realized, Callicoat projects it will inject more than $2 million into the economy. The nursery has sat vacant for several years, and Triplett said the business would be a boost for the city.
"What he's doing is taking a failed agricultural operation and hopefully turning it into something successful that will bring jobs to Sarcoxie," Triplett said. "That's great, versus the alternative of the property continuing to deteriorate."
Of course, Triplett realizes that not everyone may be on board. He and Callicoat said that in town halls some residents have aired grievances but that overall the plan has received positive reception in town.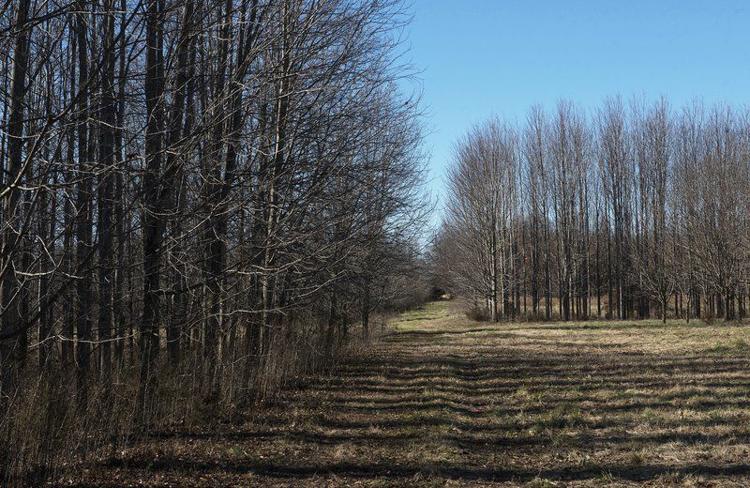 "I wouldn't say that this has gone over 100 percent wildly enthusiastic, as there were some folks that were not in favor of it, but I think that's a minority of people," Triplett said. "A significant number of people come in with predispositions, and once some questions are answered, they feel a lot better about it."
If Callicoat's license is granted, Sarcoxie likely won't see a cultivation operation until spring 2020. The health department doesn't have to award licenses until Dec. 31, and then they will need time after that to become operational.
Callicoat is confident in what he said will be a strong application. Education will be a major part of the business, and he has ambitions to partner with hospitals and clinics to provide medicine to patients across the state.
"We want to be the shining star of medical marijuana in the western part of the state," Callicoat said. "Our mission is to be the best."