Three new sculptures depicting the range of the human spirit have debuted in Mercy Park.
The Rotary Clubs of Joplin Sculpture Garden on Monday added three new pieces:
• "Bridge of Brotherhood" (2021), by Angela Mia De la Vega. Donated by Sharon and Lance Beshore and Harry M. Cornell Jr.
• "Sunshine Every Day" (2021), by Angela Mia De la Vega. Donated by Barbara and Jim Hicklin.
• "Wishing on a Star" (2021), by Catherine Gray Johnston. Based on model Jolee Lookout, of the Osage Nation. Donated by the artist in memory of Roger Johnston.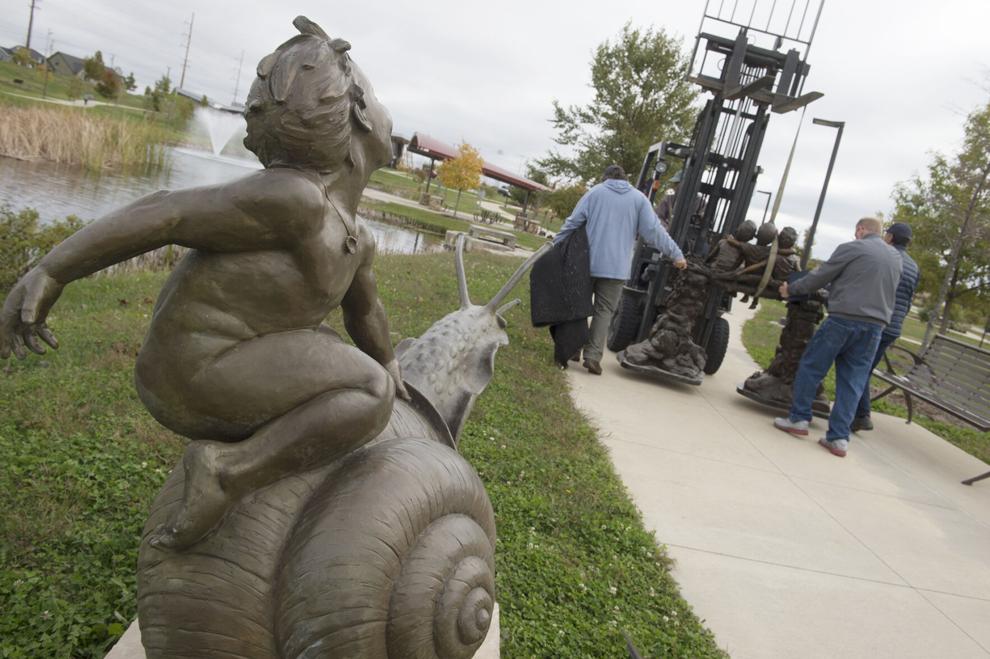 The sculpture garden is the result of a joint effort of the Rotary Club of Joplin and the Joplin Daybreak Rotary. It was inspired by the Benson Sculpture Garden in Loveland, Colorado, which has more than 100 bronze sculptures on permanent display in an outdoor setting.
"The whole idea is to allow the people in our community and the people who visit our community to come out and enjoy the park," said Bob Headlee, chairman of the sculpture garden board.
The garden, created with the permission of the city, is located in Mercy Park, the site of the former St. John's Regional Medical Center, which was destroyed by the 2011 tornado. All of the artwork is donated, and the donors cover the cost of installation. The sculptures remain the property of the Rotary board, a 501(c)(3) nonprofit.
The first nine sculptures were installed in 2019, with three more added in 2020 and the latest three installed Monday. Headlee said the goal is to add a few sculptures each year.
"Bridge of Brotherhood" depicts three little boys sitting on a bridge they appear to have built themselves from rocks and sticks, their arms around each other and their faces turned skyward. The piece is a winner of the 2021 People's Choice Award through the National Sculpture Society's 88th annual awards exhibition, according to the artist.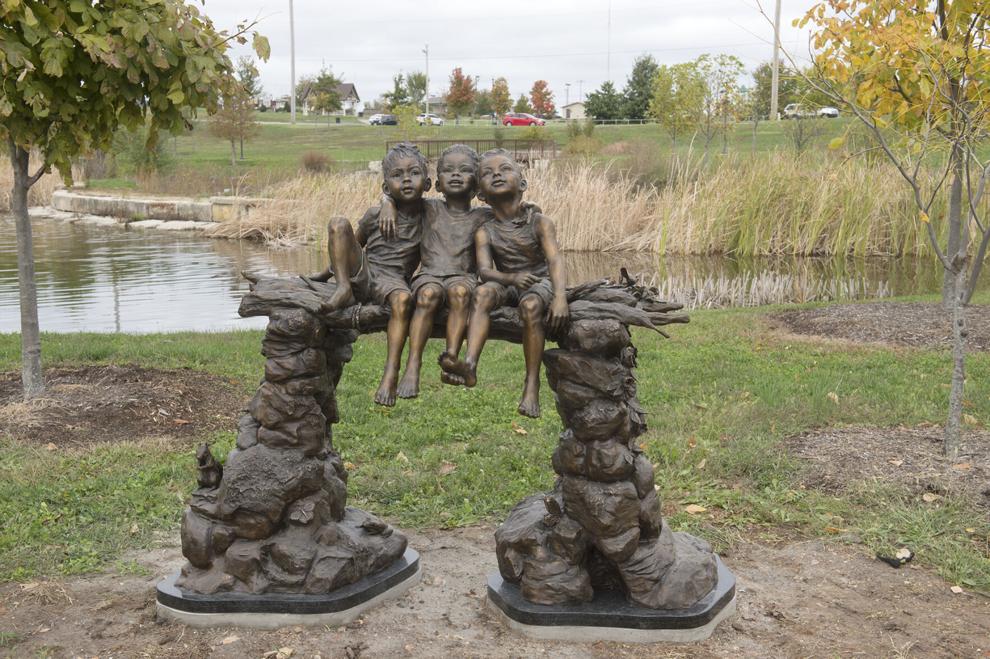 Donor Sharon Beshore said the sculpture's message of togetherness appealed to her.
"It's exciting to add three more sculptures that allow the people of Joplin to access public art," she said. "It's thrilling to see this come together. There will be a lot more (sculptures) in the future, too."
"Sunshine Every Day" features a little girl being pushed by the wind but facing the "glory of the sun," De la Vega says on her website.
"At the onset of the COVID-19 pandemic, I had a sense of urgency to recreate the inner beauty and radiant health of a young child," the artist wrote in a description of the sculpture. "... She stands on a rainbow, because after this storm passes, the sun will shine after all. We are in this storm together, and our children are the sunshine every day."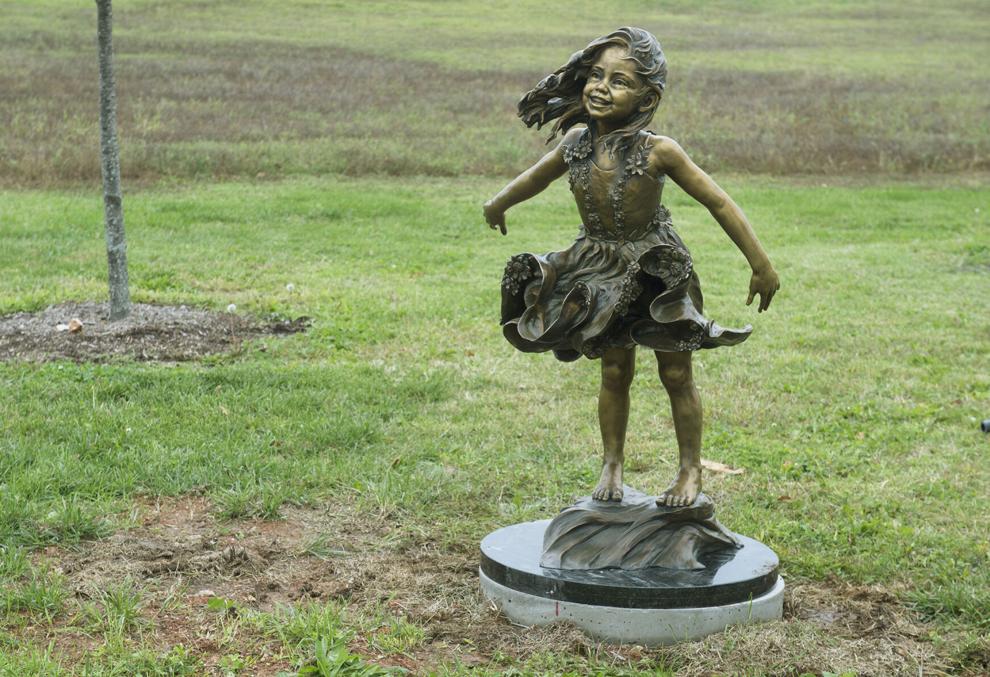 It's the second sculpture donation to the garden from the Hicklins, following "Joyful Empowerment," a statue by the same artist of a little girl standing on a globe.
"I looked at their little faces, and it made me smile," Barbara Hicklin said of the sculptures. "We're just thrilled to be a part of this."