It's been more than three weeks since the disappearance of 14-year-old Leora Hardee, and even though authorities have no new information, her neighbors aren't giving up hope that she will safely return home.
Residents in Joplin's North Heights have been fastening yellow ribbons to fences, light posts and trees in a show of support for Leora and her family. The girl was last seen in the area of D Street and North Wall Avenue, which is encompassed by the neighborhood, on Sept. 17.
Yellow ribbons are used to raise awareness of a missing child. Addison Jarrett, executive director at Neighborhood Life House, said she launched the awareness campaign this week after receiving donations from neighbors and has distributed more than 60 ribbons.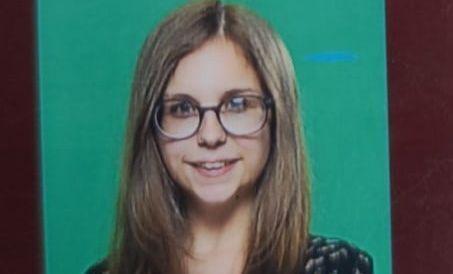 "A part of the reason why we brainstormed ideas is to keep her story out there in the forefront of our minds and hearts," she said. "We don't want our community to forget, and we're still searching and not giving up. We'd love for the Joplin community, even outside of the North Heights neighborhood, to put yellow ribbons out to show Leora's family that we're still supporting them."
Neighborhood Life House, located at 516 N. Wall, is a Christian nonprofit organization in North Heights that provides after-school programs for students in kindergarten through high school and hosts neighborhood events. Hardee was a frequent visitor and volunteer at Life House, according to Jarrett.
"Leora has been a part of Neighborhood Life House since she was in kindergarten, and we've been very connected with her and her family throughout the years," said Jarrett. "We just didn't want people getting weary and losing hope. We wanted the family to feel supported by the community and know that we're still praying for her, looking for her and sharing her photos and getting the word out in hopes of being able to bring her back home."
Jarrett said the Hardee family has been encouraged by seeing the ribbons throughout the neighborhood and is a reminder that they're not alone.
Kenan and Amanda Klein have two ribbons displayed at their house in the 500 block of North Wall. Kenan said they wanted to get involved because it's their job as neighbors to take care of each other. They live around the corner from the Hardee family.
"We see the yellow ribbons as a way of visually supporting Leta (Leora's mother) and let her know she's not alone," said Kenan. "We want Leora to come back just as much, and we're not forgetting. We're still praying, and we're still hopeful. We're united together in that when one family hurts in our neighborhood, we all suffer."
Several years ago, Amanda volunteered at Neighborhood Life House, where she said she first met Leora.
"Leora is one of my favorite kids," said Amanda. "She's so energetic, and she loves to have fun. She loves people."
Jane Hargrove, a resident in the 500 block of Moffet Avenue, put up two ribbons earlier this week as well. Hargrove said she hopes the Hardee family can see how much the Joplin community cares about the search for their missing daughter.
"I cannot imagine what they're going through, and I hope they have the opportunity to get her back," she said.
Leora is described as being about 5 feet, 1 inch tall and weighing 100 pounds, has brown hair and wears glasses. She may be in need of medications, according to police.
Joplin police Cpl. Ben Cooper told the Globe on Friday afternoon that the department is continuing to follow leads, but there's no new information at this time.
Representatives from the FBI, Jasper County Sheriff's Department, Joplin Police Department, Carthage Police Department and the National Center for Missing and Exploited Children conducted intensive searches in three locations in late September. Both days of searching came up empty.
Police are requesting anyone who has information related to Leora Hardee's whereabouts or the investigation to contact the Joplin Police Department. Any tips or information can be directed to Capt. Nick Jimenez at 417-623-3131, ext. 636, or njimenez@joplinmo.org; or Detective Sgt. Luke Stahl at 417-623-3131, ext. 885, or lstahl@joplinmo.org.