Recent data shows that Missouri opioid overdose deaths decreased in 2019 for the first time in years, but health care providers are warning that the COVID-19 pandemic could reverse that downward trend.
The 3.4% drop was the first time since 2015 that Missouri experienced a decline in opioid overdose deaths, according to the state Department of Health and Senior Services.
Before 2019, deaths from overdoses had been rising steadily in Missouri, including a 19% increase in 2018, when 1,132 deaths statewide were blamed on opioid overdoses. That number dropped to 1,094 last year — 224 from heroin and 870 from other opioids, predominantly fentanyl.
The state health department director, Dr. Randall Williams, said he was encouraged by the decline while noting that "there is still much work to be done."
But health officials now are predicting that 2020 may be an even worse year for opioid overdoses.
Early reports indicate that overdose deaths are rising in many areas of the country, according to the Missouri Hospital Association. A number of rules related to telehealth and the prescribing of opioids have been relaxed to ensure greater access to legitimate prescribing during the pandemic, and those changes may unintentionally increase opioid use and prescribing in 2020, the association said.
The American Medical Association also said earlier this month that it is "greatly concerned" by reports that opioid-related deaths are increasing with the pandemic.
'So many overdoses'
There were a total of 10 fatal opioid overdoses in 2018 in Southwest Missouri, which includes Jasper, Barton and Newton counties, according to state data.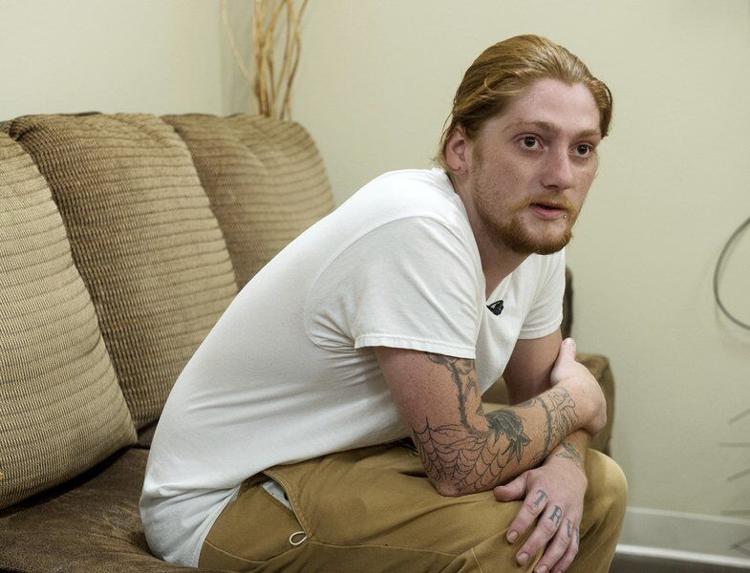 Gabriel Ware, 24, is grateful he wasn't one of them. Before entering treatment, the Joplin resident had overdosed 18 times and flatlined twice in one month due to his addiction to heroin. He said his addiction began in sixth grade when he started drinking, which eventually led to smoking marijuana and then taking powerful opioids.
"I tried escaping a lot when I was younger from family issues, girlfriends, depression, and then you just start to fall in love with it, and you're sick without it," he said. "You just got to use it, and then you start doing it just because that's what you know to do, honestly."
Eventually, local paramedics, cops and first responders all knew Ware by his first name. He was taken to a local adult psychiatric unit every time he was picked up, and he was starting to get into trouble, he said.
"It was just so many overdoses, and people knew me way too much from just overdosing," he said. "It was a big wake-up call."
Today, Ware has been clean for more than 60 days after receiving treatment at Ozark Center's New Directions facility. He credits Suboxone, a medicine used to treat opioid addiction, with saving his life. He's also undergoing therapy and is being treated for anxiety.
"I figured I'd be dead a long time ago, especially with how many overdoses (that) were happening," Ware said. "I mean, that was just 18 in one month. I've had plenty of others."
Joplin resident Sabrina Daugherty, 39, had been addicted to heroin since she was 13. She said it led her down a path where she was going to jail frequently, couldn't hold a job and could only think about where her next high was coming from.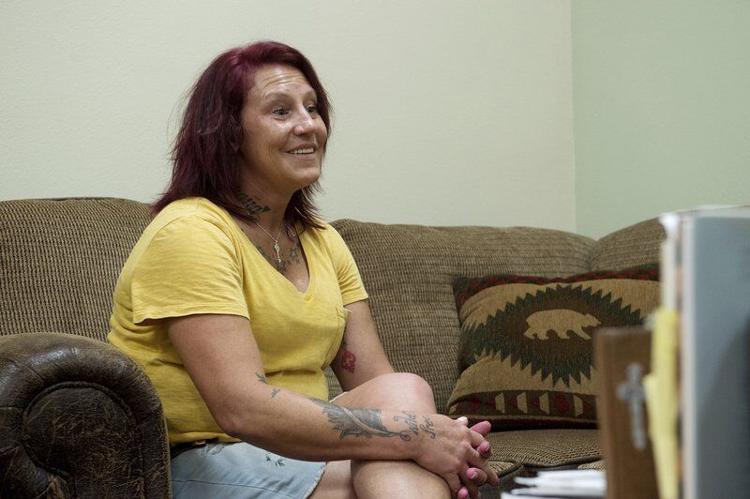 But for the past two months, Daugherty has been living in a halfway house, has obtained a job and a vehicle, and has worked at staying sober. She's receiving treatment at Ozark Center as well, which has helped her stay clean for three years.
"It's huge, and it makes me feel really good about myself," she said. "What landed me in the program this time was that I got in some trouble again, and I decided on my own to come to the Ozark Center before I got sentenced. I've been with them now for three years, and the Suboxone clinic saved my life. It truly has. I have not relapsed one time on heroin or have gone back to opioids."
Daugherty now has the chance to plan for her future, something she never thought she would have outside of a jail cell. She said the Suboxone clinic has helped keep her clean by holding her accountable and offering support groups. She's also been able to repair relationships with her children and family.
"Life is good. It's given me hope again," she said.
Treatments
In an effort to combat overdoses, the state leads the Missouri Overdose Rescue and Education Project to reduce opioid-involved deaths through training, education and distribution of naloxone, or Narcan, to first responders in rural regions of the state. Narcan is an over-the-counter medication that serves as an opioid antagonist used to reverse an opioid overdose.
As a partnering agency, the Joplin Fire Department receives nasal Narcan to stock in all its vehicles to treat overdose patients on medical calls.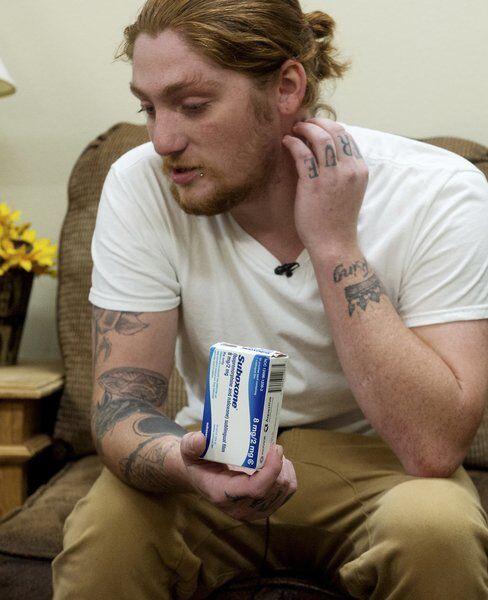 Dustin Lunow, EMS training chief, said the fire department began fully tracking its Narcan usage for opioid overdoses on Jan. 1. He said at least three doses of nasal Narcan are on every one of their trucks, and the department has administered nearly 40 doses already this year.
"We have received 29 overdose calls, and 10 of those calls required a second dose of Narcan," Lunow said. "All of the patients were completely unconscious and either not breathing or they were barely breathing. But by using Narcan, every one of those patients fully survived and fully recovered."
Opioids alter the brain itself, which can cause more cravings, Lunow said. In severe overdoses, opioids can knock out the user's respiratory drive, which causes them to stop breathing. But anyone can administer Narcan because there are few, if any, side effects, and it takes three to five minutes for the drug to kick in and counteract the opioid, he said.
"We've gone on a number of calls here recently that were overdose calls, and somebody there at the house had already given the person nasal Narcan when we arrived," Lunow said. "It is being used, and that's a good thing."
Ozark Center's New Directions facility, an addiction treatment center at 305 Virginia Ave. in Joplin, also helps clients with opioid use disorder by prescribing medications to help them stop craving opioids.
Dr. Nauman Ashraf, director of addiction services at Ozark Center, said that when people abuse drugs like opioids, it increases the dopamine levels in their limbic cortex and hijacks the brain's normal system. It also disrupts the prefrontal cortex, which is responsible for planning, problem-solving and behavioral inhibition.
"Your inhibition goes down, and it's all the primitive impulses like, 'I want it, I want it', so the dopamine gets so high that it gets out of control for the person," he said. "Anyone who's struggling with addiction and starts using drugs, initially they use it to get high to get that euphoria, which is positive reinforcement. But later on what happens when they come off of that drug, they start withdrawing from it."
Medications used to treat opioid use disorder help reset that circuit in the brain and get the patient back to a normal state, he said.
"We're not replacing one drug with the other — we are actually treating the maladaptive behavior that's associated with their addiction," Ashraf said.
Ashraf said success stories like Ware's are common with the program.
"It can take a lot of people to really help them to get into treatment," he said. "The initial phases can be rough. We stabilize them, and there are sometimes relapses. Like Ware's story, we've had a lot of successful cases."
The Associated Press contributed to this report.