The Joplin School District is planning a series of public forums to gauge residents' feedback on a recent recommendation that the district build a new combined elementary school to replace Joplin's oldest schools, Columbia and West Central.
The forums are tentatively scheduled for 10 a.m. and 7 p.m. Tuesday, July 9, at West Central Elementary School, 1001 W. Seventh St.; at 10 a.m. and 7 p.m. Wednesday, July 10, at Irving Elementary School, 2901 McClelland Blvd.; and at 10 a.m. and 7 p.m. Thursday, July 11, at Columbia Elementary School, 610 W. F St.
The community — including parents, teachers, staff and taxpayers — is invited to any and all of the forums, said Sharrock Dermott, president of the Joplin Board of Education.
"This is a districtwide decision," he said. "We want the entire district's input as to what they think."
The forums will be held just two weeks after the school district's long-term facilities committee made its recommendation of new construction to the board. The committee was formed so the school district could "gain valuable input, create a clear picture of what facility improvement projects need to be completed and ensure all Joplin students have access to safe, quality and equitable learning environments districtwide," said Josh DeTar, a committee member and financial adviser with Edward Jones.
It was asked to focus on facility equality and 21st century learning concepts for all grade levels, consider future community growth and funding scenarios that would minimize the burden on taxpayers, and eliminate all mobile classrooms. Committee members said they toured Joplin schools as part of their work and narrowed their scope primarily to West Central, Columbia and Kelsey Norman.
Issues at West Central, Columbia
West Central presents several concerns to committee members, they told the board.
It is situated close to the high-traffic area of West Seventh Street, a busy five-lane road. Its classrooms are an average of 651 square feet, compared with current standards for elementary school classrooms that suggest 900 square feet, and there are several accessibility issues with the building.
David Weaver, a committee member who has held multiple roles with the city of Duquesne, said flexible learning spaces and areas that can be used for collaboration are "nonexistent" at the school. The building holds some 90-year-old wiring and plumbing, and spaces for programming such as special education, art, music and computer labs are inequitable compared to other elementary schools in Joplin, he said.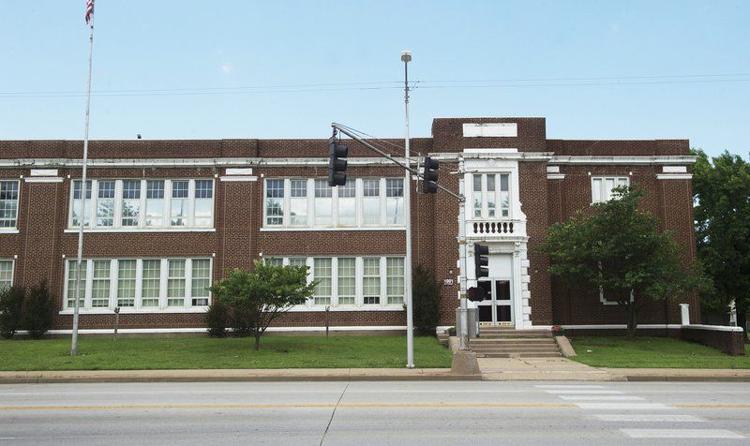 West Central sits on 4.3 acres, whereas current standards for elementary school properties call for a minimum of 10 acres, Weaver said. Expansion to the south is impossible because of West Seventh Street; expansion to the north would be hindered by the availability of property, the possible requirement of permanently closing Sixth Street and a railroad easement that could make virtually all construction on top of it impossible, he said.
Many of the same concerns are present at Columbia. Committee members said this school also has inadequate classroom sizes, nonexistent or limited flexible learning spaces and 90-year-old infrastructure. It also sits on far fewer than 10 acres — 2.7 acres.
Columbia also hosts its own unique set of challenges, DeTar said. The school lacks a secure entry, he said; visitors must be buzzed in but then once inside have immediate access to the entire building.
It also has no storm shelter, as settling on the southeast corner of the property has caused the safe room to fail to meet Federal Emergency Management Agency standards. Unsuitable soils and mining features have been discovered and mapped across the property, DeTar said, and a general settling of the building has left cracks in walls and floors in several parts of the school.
"Because of the geotechnical challenges, the site status likely eliminates any warranties on future repairs and construction," he said.
A consultation that the district undertook with Tappana Ondrick, a structural engineering firm based in Webb City, suggested that the cracks in Columbia's structure don't currently pose serious structural hazards.
"However, they will most likely increase in severity and may, at some time in the future, compromise the structural integrity of the building," the engineering firm said in its report to the committee.
DeTar said the district, in consultation with a micropile contractor, estimates it could cost nearly $1 million to stabilize the old building and the storm shelter — "neither of which will reverse the settlement issues," he said.
Best solution?
The committee considered four options to address the issues at West Central and Columbia:
• Combining the two schools at the current West Central location. This would serve 450 students and would cost an estimated $18.5 million.
• Renovating Columbia and building a new addition at its current site. This would serve 300 students and would cost an estimated $15.2 million.
• Razing Columbia and building a new school at its current site. This would serve 300 students and would cost an estimated $15.3 million. DeTar said that given the small site size, only 300 students between West Central and Columbia would be accommodated by a new building, meaning that remaining pupils would be sent to other schools.
• Combining the two schools at a new site. This would serve 450 students and would cost an estimated $19.6 million. DeTar said no new school has been built in Joplin for fewer than 450 students since Kelsey Norman Elementary School was built in 1965.
Committee members have recommended the fourth option.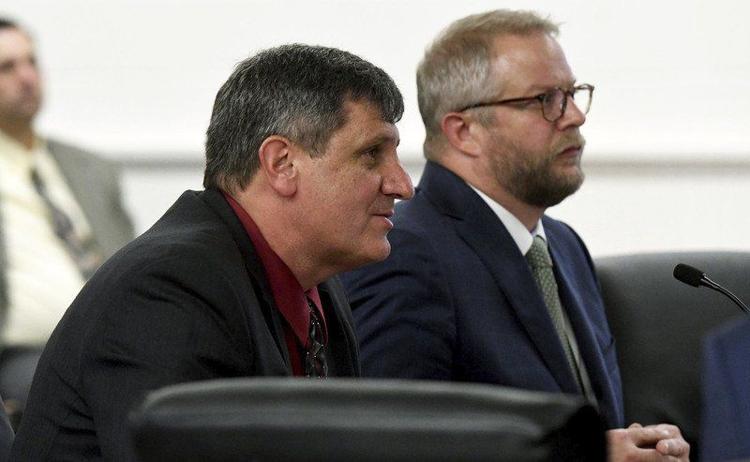 "In looking at those four options, the committee sought to analyze the number of students that could be served and tried to make a decision (regarding) what's the best use of district funds, what would ensure the safety of all students, what would produce equitable learning environments and what would provide equitable learning spaces, and still have the district be fiscally responsible," Weaver said.
The estimated cost of a new school would be comparable to what the district spent on its other new schools in recent years. Following the May 2011 tornado, the district built a new Irving Elementary School to combine it with Emerson Elementary School for about $18.5 million; it was built to a capacity of 650 students.
The district also built Soaring Heights Elementary School, combining students from Duenweg and Duquesne schools, for a capacity of 450 students for about $13.6 million. The cost was slightly lower for Soaring Heights because it shares some infrastructure with the new East Middle School, which is next door.
Those three new schools, along with Joplin High School and Franklin Technology Center, were built after the tornado using a combination of funding sources, including insurance proceeds, reimbursements from FEMA and a voter-approved $62 million bond issue.
Mixed responses
One resident of north Joplin, Sarah Ditto, said Columbia should be preserved because it is in line with efforts by the city of Joplin to restore historic parts of the town. The 83-year-old recalled the initiatives of the past decade to rejuvenate downtown Joplin's smaller storefronts after the development of Northpark Mall in the early 1970s had drawn nearly all business away.
"We went from 'mall' to 'small' because that's what we needed to do to have our own personality," she said during a public comment session in last week's board meeting.
Ditto also referenced East Town, an old Joplin neighborhood into which city officials are working to breathe new life. A show-and-tell session hosted there last month invited residents to add their knowledge and memories to the city's historical record.
"What did they find? There's nothing there except some old memories and some old photographs," she said. "There's no heart; there's no building; there's no core. There are no schools because long gone are Lincoln School and Washington School and East Junior High School."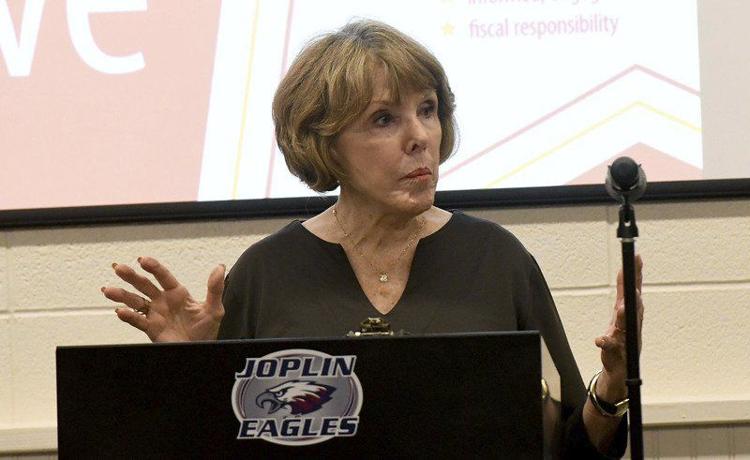 Ditto said she doesn't want the same thing to happen to the neighborhoods served by Columbia and West Central schools.
"What I'm afraid of is that if you pull those schools out of those neighborhoods, then it's going to weaken them, and the very thing that the city is trying to accomplish by undergirding the old neighborhoods and making them viable is exactly what won't happen," she said. "I think that history may repeat itself. In maybe 15 years from now, there will be another school board sitting here, and they'll say, 'Maybe new and bigger wasn't right — maybe what we really need is a small neighborhood school.'"
Others say they see the value of a new building.
Hollie DeBerry had a child attend Emerson — another old school, built in 1930 — before it was hit by the 2011 tornado. Following the tornado, when the district decided to combine the destroyed Emerson and Irving neighborhood schools into one building, she served on the planning committee that helped design the new Irving, where another one of her children now attends.
"Yes, Irving School is wonderful — it's brand new," she said. "It's in my mind that if your kid can go to a brand-new school, why would you want them to go to a school that's 90 years old? ... I do think that all kids should get to go to a new school."
Issues at Kelsey Norman
Committee members also flagged Kelsey Norman, 1323 E. 28th St., as needing improvement. Among the primary concerns is that the school still has a modular unit in use, Weaver said.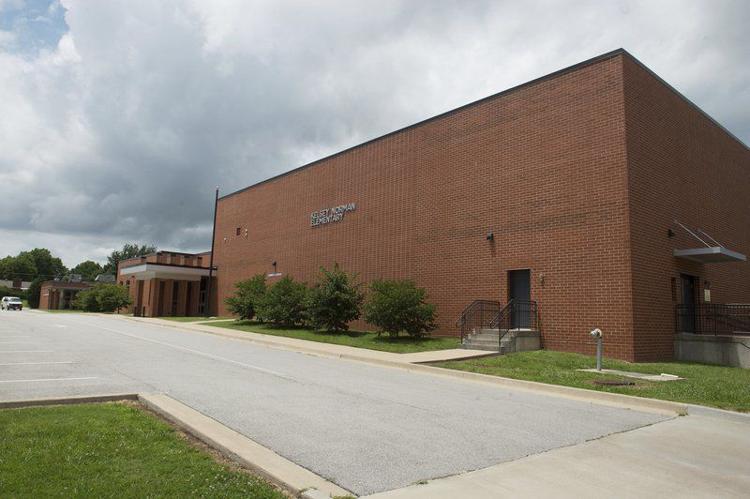 "Some of the concerns that a modular classroom present are concerns with weather, as the students have to leave the building at Kelsey Norman and walk through that corridor," he said. "Sometimes it's windy, it's cold, it's rainy. ... Also, it's difficult to adequately control temperature in a modular unit."
Weaver said many classrooms are being shared; art and music classes, for example, were sharing rooms. He also said that teachers who need to work with students on an individual basis or in small groups don't have additional, flexible space to use for those purposes.
"I believe it was at Kelsey Norman that rooms no larger than the size of a closet are being used for counseling," he said.
The committee's recommendation is to construct a new addition at Kelsey Norman to include classroom space, offices and flexible learning space to eliminate the modular units and provide equitable programming space. The preliminary cost estimate is $2.875 million.
The committee also made one final request of the school board: Should the board proceed with building a new school to replace West Central and Columbia, it should consider other uses for the properties.
Dermott and Superintendent Melinda Moss previously have said that if the decision is made to leave the current Columbia site, the district won't leave the building behind to sit vacant.
Dermott said that since last week's board meeting, there has been no further discussion about the committee's recommendation. Other questions that might arise from the committee's presentation, including where a new school might be built and what amenities it might hold, are unanswerable at this time.
"We have not made a decision; the board has not even met and discussed what was presented," he said. "We've got to hear more from the community."