While measures designating Route 66 as a National Historic Trail await approval in Congress, a Mother Road organization is working on alternative ways to preserve the 2,448-mile stretch of iconic highway, this time by engaging younger audiences.
The Route 66 Road Ahead Partnership, a group of representatives from each of the eight states the route passes through, has kicked off an eight-week social media campaign designed to attract the younger generations of Route 66 enthusiasts through online platforms such as YouTube, Facebook and Instagram.
"This is a chance to launch a new Route 66," said David Dunaway, who chairs the Road Ahead Youth Outreach Task Force. "The idea is that this has to be a road for another generation of people. It's going to move from being less retrospective and more forward looking toward the future."
The partnership's mission is to revitalize and sustain Route 66 as a national and international icon. Road Ahead played an integral role in introducing HR 801, a bill that would designate Route 66 as a National Historic Trail, to the U.S. House of Representatives. Under the designation, Route 66 would become a protected region of the U.S. and a section of the National Trails System.
A similar designation proposal was recently introduced in the Senate and is awaiting approval. In the meantime, the Route 66 Road Ahead Partnership is working on other ways of securing and protecting the Mother Road for future generations to enjoy.
Dunaway is a historian and professor at the University of New Mexico, where he teaches biography and other professional writing courses. He is also the founder and chairman of the Road Ahead Youth Outreach Task Force, a research and education working group for the Road Ahead Partnership. The 92-year-old highway has a generational following that's beginning to diminish in number because of age, Dunaway said.
"Many of the people who revere this road and feel like it's an essential part of America are in an older cohort," Dunaway said. "They're people who have traveled it when they were young. The road was officially decommissioned in 1985, which means the people who actually traveled Route 66 when it was Route 66 are of a certain age."
The goal of the campaign is to attract and engage younger Route 66 fans to preserve the highway's legacy.
"It's time to pass the gear shift to a new generation," Dunaway said.
As part of the campaign, the Road Ahead recruited three men in their 20s — Scotty Leonard, Will Thomas and Kevin McGee — who traveled along Route 66 for about two weeks. The trio filmed and documented their experiences where they stopped at iconic spots in each state and interviewed locals.
The team has been uploading three-minute clips of their adventures to YouTube every week, which highlights a key attraction in each of the eight states. Dunaway said the overall goal is to appeal to people ages 17 to 27.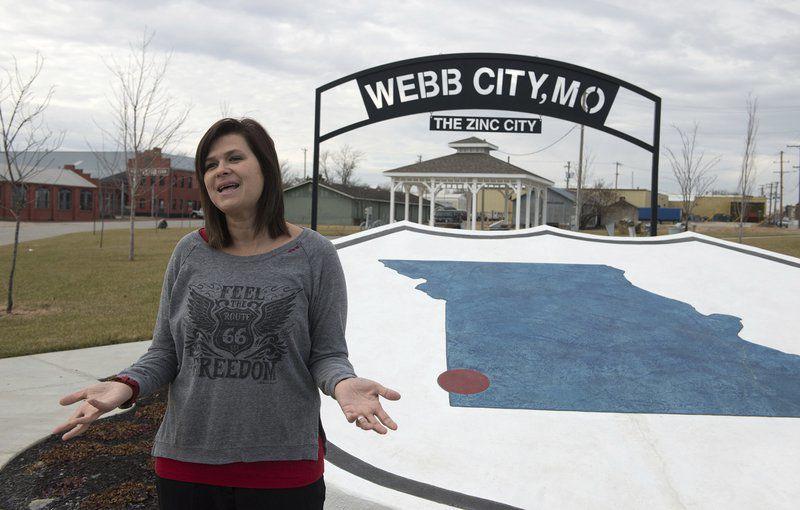 Local perspective
Area municipalities, Route 66 business owners and convention and visitors bureaus support the social media campaign and expressed approval of the Road Ahead Partnership's initiative to involve a younger crowd.
Even though Webb City only has a few miles of Route 66 passing through it, the town takes great pride in the highway, which runs through the heart of its downtown, said Erin Turner, Webb City's economic and community development coordinator.
Webb City's Historic Downtown District has been listed in the National Register of Historic Places for four years and features businesses such as Spencers' Sweet Call at the Minerva and Route 66 Theatre, which aim to transport travelers back to a simpler time. The Cardinal Route 66 Park on the east side of town also honors the route where it has a large Route 66 shield on display, as well as historical plaques.
Turner said the city has been discussing plans to bring Route 66 travel into the next generation with developers like Wes Barnum of ECWB Properties, who's working to build a hotel and convention center in Centennial Park.
"We talked about part of his parking being motorcycle parking, RV spots and maybe some hubs for smart car recharging and things like that," Turner said. "We can give them a part of that Route 66 history but also bring it into this day and age. One of the things we've also talked about is maybe providing Wi-Fi into our downtown.
"We're looking at how our downtown can stay historic but also making it a live work and play environment. We want it to be a place where people want to live and not just people who remember Route 66 as it was. It will be Route 66 as it can be."
Other cities, such as Miami, Oklahoma, are dealing with technology-related trends as well. Amanda Davis, Miami Convention and Visitors Bureau executive director, said they're learning that nearly 80 percent of travel is being booked from smartphones.
"The younger generation likes things that are unique, and they will travel and spend money for experiences," Davis said. "I think social media is a great tool to reach this coming market."
In efforts to capture the younger demographic, Davis said, the Miami convention bureau has moved a large portion of its marketing efforts to digital and social media platforms. The city also been splashed with color over the last two years as part of Mural Fest 66, an artistic initiative where artists create murals on buildings along the Route 66 corridor.
"I feel like the addition of new murals along Route 66 gives this (young) group something else to experience, in addition to the historical feel of Route 66," Davis said.
Several businesses along the Mother Road also cater to both young and old. Larry Tamminen has owned Supertam on 66 in Carterville, a Superman-themed museum and ice cream parlor, since 2006. The small building is home to thousands of pieces of Superman memorabilia and the crowd-favorite Superman ice cream.
Tamminen mentioned how the animated Pixar movie "Cars" helped spark an interest in the road, especially for younger children. The movie was released in June 2006, and places like Cars on the Route in Galena continue to connect to the film.
He said that several years ago, a 12-year-old boy told him Carterville had always needed a place like Supertam.
"I don't think I've ever seen him again, but that was probably the biggest compliment I've ever gotten," Tamminen said.