LIBERAL, Mo. — The oldest one-room school in Barton County is about to turn 150 years old.
Residents affiliated with the upkeep of the Shiloh School in Liberal will host a 150th anniversary celebration for the school on Saturday, Oct. 19. The event is designed to honor the school's history as well as raise money for continued maintenance of the old structure.
"This takes us back to the Civil War," said Joe Yokley, a member of the Shiloh School Preservation Committee. "This was the last connection we had with the old ways. ... I hate to see those efforts forgotten and passed into history."
The construction of the Shiloh School was largely the effort of Minerva Connor, an illiterate resident of the area. Using money that was left to her from her brother after he had had a successful venture to California in search of gold, Connor was determined to launch a school so that local children would be able to read and write better than she could.
Her illiteracy was "the greatest grief of her life," according to information compiled by the preservation committee. Her son, William, had enlisted with Company G of the 3rd Regiment of the Missouri Confederate Infantry and died, separate from his company, in a hospital in Mississippi after falling ill with dysentery. But because she couldn't read correspondence from others, she relied on rumors for her information and believed that he had perished with others from his company in the 1862 Battle of Shiloh in Tennessee.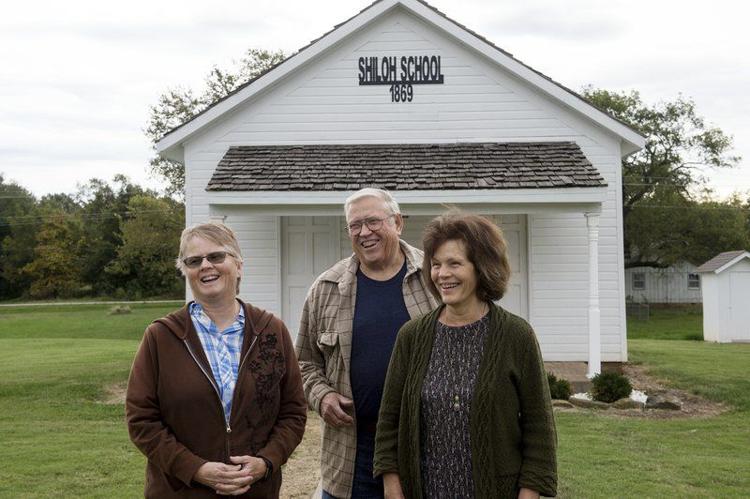 "Too late in her life to be of benefit to her family, she had resolved to try to do something for those who must follow later — hence, her contribution to build the school for the children of the soldiers who fought in the Civil War of the United States," the committee said in informational materials about the school. "She named the school 'Shiloh' in honor of the final resting place for so many of those soldiers."
The one-room schoolhouse, originally located 6.5 miles northwest of Liberal, opened in 1869. Its first teacher was a Maj. Randall, a former Union soldier.
"Our interest in it is our families built this," Yokley said. "Some of the wood that went into this came from my great-great-great-grandfather's farm. The local farmers cut the trees, sawed the wood, built the school and took care of it."
Around 1917, the schoolhouse received new slate boards to replace older pasteboard blackboards, and new desks were installed sometime during the early 20th century. But by 1952, consolidation with the Liberal School District was inevitable.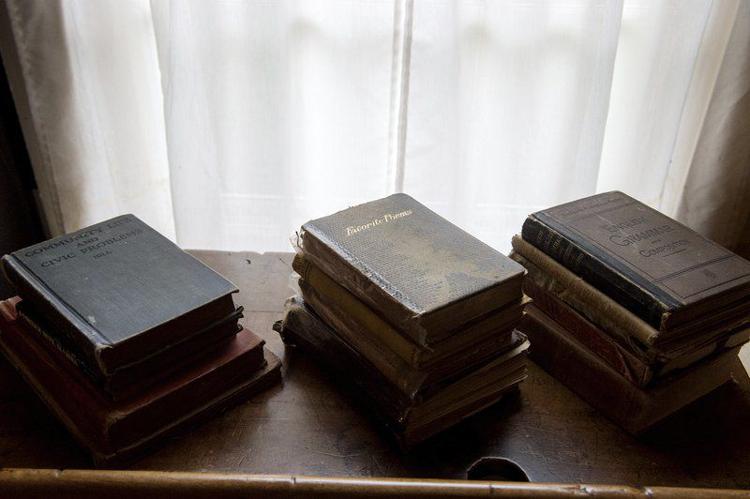 Restoration
For years after the discontinuation of classes, the school was used as a polling place, gathering space for 4-H and women's clubs, and a community center of sorts.
"My mom belonged to the Shiloh Club that met here once a month," said Carol Gaines, another member of the preservation committee. "It was just a time to get together."
By the mid-1990s, vandals and the elements had taken their toll on the Shiloh School. A fire in 1996 burned much of the interior.
The preservation committee was reactivated by Drenda and Tim Farrell, who wanted to keep the county's oldest schoolhouse alive. The committee arranged for the school to be moved from its original location to property just south of Liberal High School, where it could be better protected and used.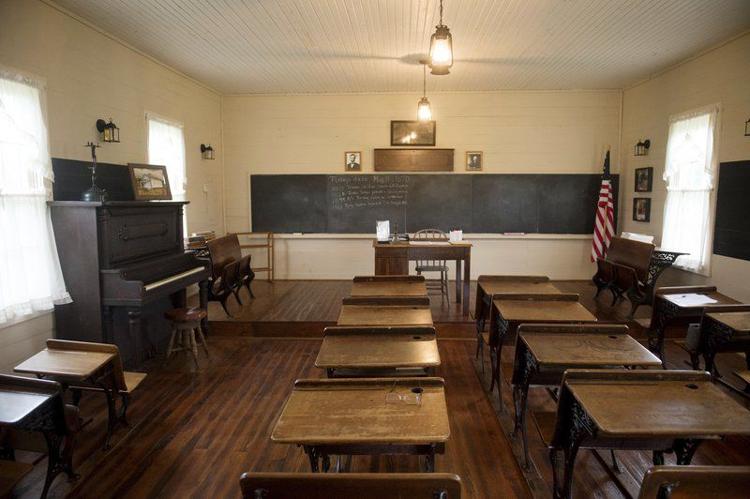 After the school was moved, committee members, through fundraising and volunteer efforts, restored the roof with wood shingles, repaired and painted the siding, and replaced windows, doors and the porch. Electricity, heat and air conditioning were added, and the desks, slates and other items that were in use when the school closed in the early 1950s were returned.
Shiloh was reopened and dedicated on Sept. 17, 2005. Today, it is used by local teachers and schoolchildren to get a feel for what life would have been like a century or more ago.
Yokley hopes people will remember those who dedicated their lives to seeing a school built for their children.
"I think it's important to remember the contribution they made," he said. "These were not wealthy people; it was a great effort to them. It's not something to be taken lightly."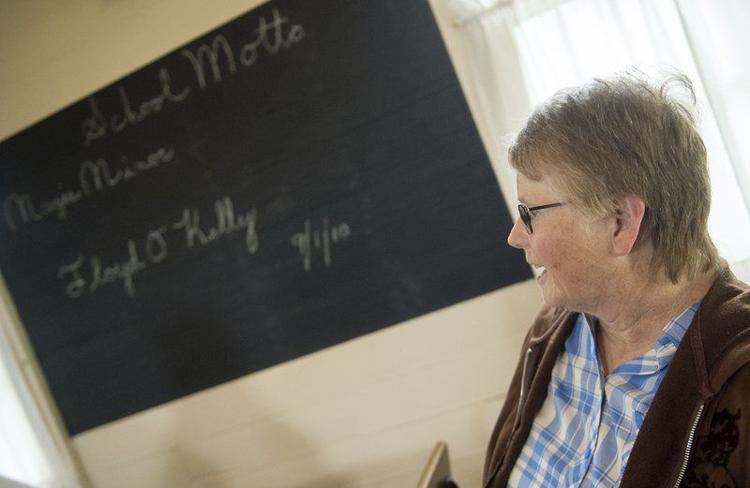 Anniversary celebration
The 150th anniversary celebration, to take place on the grounds of Liberal High School, 205 N. Payne St., will kick off at 10 a.m. Saturday, Oct. 19, with a flag ceremony, Pledge of Allegiance led by Liberal elementary students and the ringing of the schoolhouse bell by first grade teacher Melanie Kirby.
A living history area will be open from 10 a.m. to 3:30 p.m. It will feature atlatl throwing, candle dipping, rope making, wood carving, wagon teams and Native American relics.
Classes inside the schoolhouse will be staged hourly from 11 a.m. to 3 pm. During the last half hour, the school will be open for tours.
There also will be a series of performances, including Holly Reed with Norma Hiatt at 11 a.m., the HH Cloggers at 12:15 p.m., George Parsons at 1:30 p.m. and Lem Sheppard at 2:45 p.m. Sons of Britches will perform at 7:30 p.m.; tickets are $10 until Saturday at Mary's Flower Cart, 136 S. Main in Liberal, and $15 at the door.