Area students have returned to Thomas Jefferson Independent Day School for the Compass Academy Network's free summer enrichment program, now in its third year.
"Compass Academy Network is aimed at rural middle school students, and it's an academic enrichment program where we help kids find critical thinking strategies built in self-reflection and allowing them to do most of their core classes in a way that really helps them find a way to be better in the next school year," program director Clayton Carnahan said.
In addition to covering the bases on content students learned in school during the academic year, the program attempts to build skills in other areas.
"I'd like to say that it's the best parts of every class, so our English class is a creative writing class where it's going to help them get better at writing and reading," Carnahan said. "Instead of just a study skills class, we have a personal development class where they can think about self skills as well as study skills that are going to help them in their other classes."
The program aims to prevent the summer slide, the period during the summer in which many students fall behind in academics due to taking a break from their education.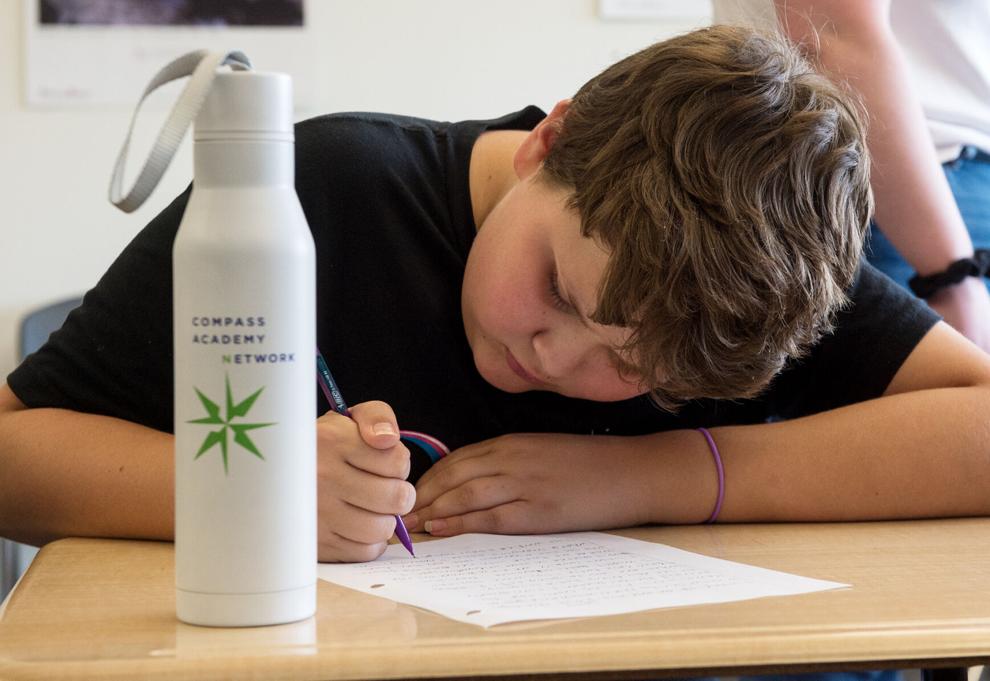 "In our research of looking where we can best help kids and the trajectory of their future, it just came back again and again that middle school is the best place to do that," Carnahan said. "Looking at what's called the summer slide, without some extra enrichment help in the summer, they're really starting back where they ended third quarter, and so we're giving them a chance to keep growing during the summer and actually be at age level where they need to be."
Students attending the program say they're confident their education will be positively affected when they return to school next month.
"Most of the stuff we're learning, other than the study skills, are things we've already learned, like math, but I think that having it refreshed will help me when I go back to South," Joplin South Middle School eighth grader Jenni Hiatt said. "Instead of having a 47-minute class period to go over something, we have about an hour and 15 minutes of class period, so you get more out of it, and you retain more of it as well."
Alex Brady, also an eighth grader at South, said: "It is giving me a revamp of what we've learned last year, so it's reminding me what we've learned and preparing me for what we will do. I'd say it's very different from my normal school because we've got smaller classes, so the teachers are able to go more one-on-one."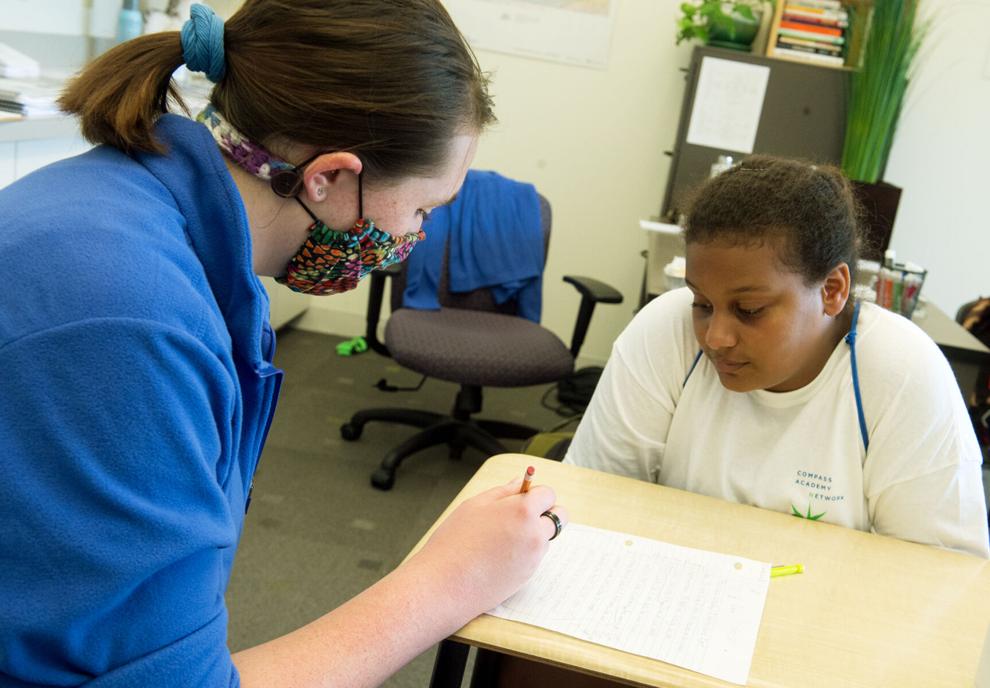 As part of its mission, the program helps develop the groundwork for students to build stronger confidence and leadership abilities and ethical foundations through learning about character.
"It's really a lot cooler. The classes are different — we have less of them — but they teach different things than the school algorithm, but are more about helping us grow into a better person," South Middle School eighth grader Zoey Leow said.
The Compass Academy Network is open to students from sixth through eighth grade, and its program generally runs through July. This year, classes are held from 9 a.m. to 3:30 p.m. weekdays through July 30. Admission is on a first-come, first-served basis; the deadline for next summer's session will be in May. For more information, go to compassacademy network.org/apply.
Compass Academy Network Inc. is a 501(c)(3) nonprofit organization based in Joplin. Its founder and executive director is Debra Humphreys, who co-founded Thomas Jefferson with her husband David Humphreys, the president and CEO of TAMKO Building Products Inc.