MIAMI, Okla. — When Eli Chenoweth looks at the historic Marathon station on Route 66 in Miami, he sees two things: a piece of the past and a dream for the future.
"I see potential," Chenoweth said with a smile. "I'm obsessed with buildings like this. I can't believe I own this."
As the newest owner, Chenoweth, 19, hopes to not only preserve the structure but also celebrate it as it turns 100 years old in 2022.
"I chose this building because after the Coleman Theatre it's one of the earliest pieces of architecture in Miami," Chenoweth said. "I want to preserve it and bring new life into it."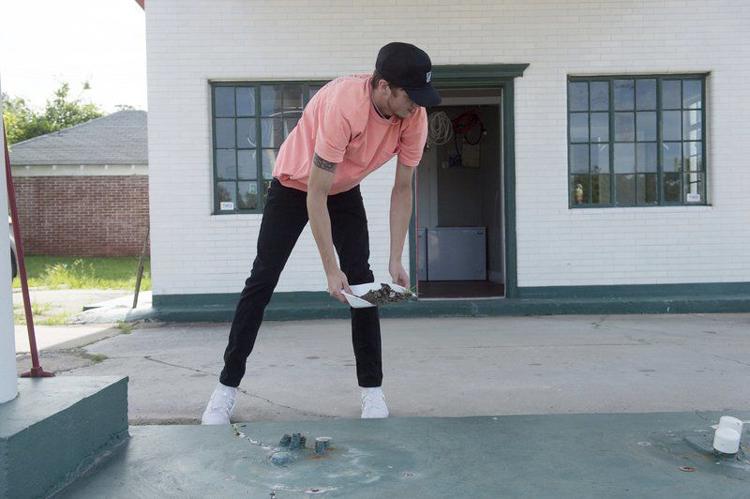 Becoming an entrepreneur
The building's purchase is just the latest in the teenager's growing business holdings. His path began in 2016 when he purchased a shaved ice business then known as the Cool Creations.
"When I was younger, I sold blueberries and went to auctions and sold things at flea markets," Chenoweth said. "I had been saving, and I knew I wanted to use it for some kind of business.
"At 15, I inquired about purchasing Cool Creations. At the time, the owners were not ready to sell. But a few weeks later they said, 'Hey, you are enthusiastic and young. We'd like to sell it to you.'"
In April 2016, Chenoweth opened it with a new logo and a new name, The Frozen Elephant, based upon an elephant statue he had for sale in his flea market booth. A Route 66 sign on the shaved ice cone held by an elephant is Chenoweth's tribute to the roadway.
"I'd been dreaming about owning a shaved ice business for years," Chenoweth said. "I would go to sleep thinking about shaved ice. I knew the profit margin was awesome."
He now operates a stand that sits next to another Route 66 icon in Miami, Waylan's KuKu. A second stand is mobile and available for a variety of events. Each Thursday it visits the Ottawa County Farmers Market, and every Friday it is downtown at Security Bank and Trust.
Chenoweth employs six part-time workers, many of whom are embarking upon their first job. He's also taken more than $26,000 in profits from his sales to purchase two buildings in Miami, including the former Marathon station.
"I'm very passionate about this," Chenoweth said. "I try really hard to be successful and to make a name for myself. That's what I'm after. I really want to make my parents proud."
Chenoweth jokes that his mom, Deanna Schmidt, often groans when he comes home with a new idea.
"But she's loved me and has been super supportive," Chenoweth said. "No one has ever told me I couldn't do this. She always told me I can do things."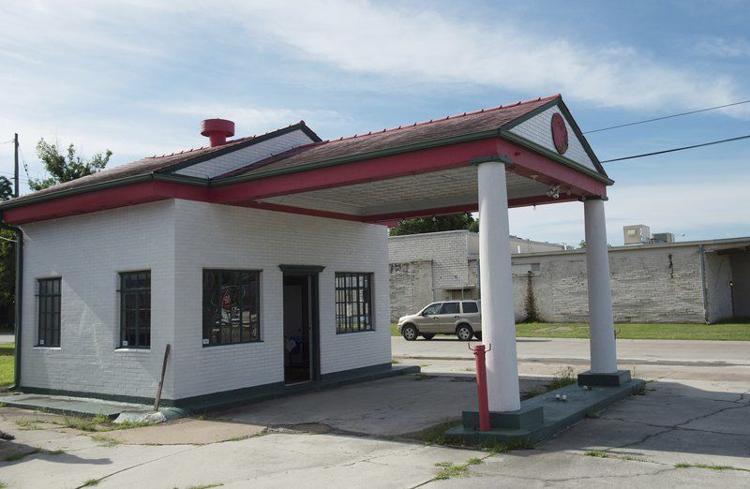 A piece of Route 66
This spring, Chenoweth purchased the Marathon station on Route 66 to serve as a storage site for his shaved ice supplies.
"It was in my budget," Chenoweth said. "But it's on Route 66, so it has that appeal, and it's cute as a bean."
The building, previously restored by Daryl Buckmaster, came ready to occupy. Chenoweth said Buckmaster kept the Mother Road memorabilia he collected, including the historic gas pumps.
"This was his life's work," Chenoweth said. "He's not ready to sell those items yet."
This summer Chenoweth purchased his second building during a Miami city auction — a gas station along Miami's Main Street and Route 66 that dated to 1921 and had most recently served as a car dealership.
Chenoweth is gathering historical information about what he affectionately calls "the Little Station."
"I think this is how we invest in the future," Chenoweth said. "(My) generation is still invested in cars and travel. This is how kids like me help history survive. I believe people will always travel Route 66. I'm just not sure they will be doing it the same way."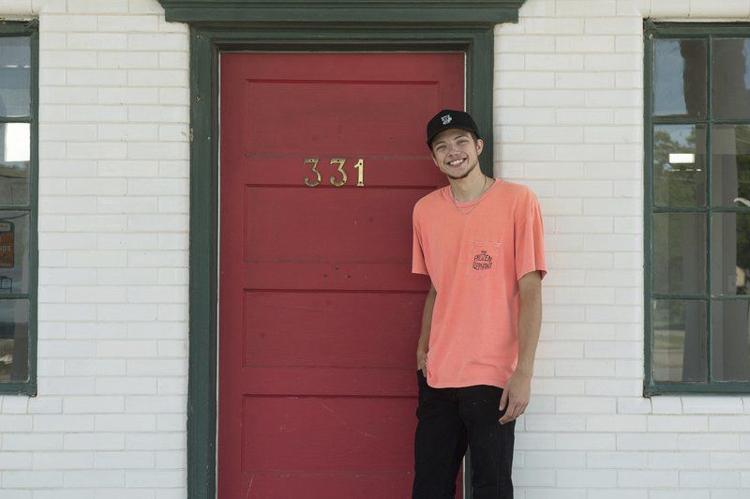 What's next?
As Chenoweth stands inside the Marathon station, he sees more than a room used to store four freezers and shelves of supplies.
Instead he sees its potential as the home base for The Frozen Elephant business.
"I'm doing a lot of dreaming and lot of thinking," Chenoweth said. "There are so many variables. If one domino falls wrong, it completely changes everything.
"So I'm not putting anything into concrete. But I do have aspirations. This is such as giant piece of architectural salvage. I'm proud I'm the one who gets to take them to the next step."
He hopes within a year his dreams will become a reality, as he not only expands his business but also pursues a bachelor's degree in business — with an emphasis in marketing/entrepreneurship — at Oklahoma State University in Stillwater.
"(The buildings) may not serve the original purpose they once did, but it will be in a way people can enjoy and appreciate," Chenoweth said. "I would love to hear what the community thinks, and if they have any ideas or suggestions. I'm all ears.
"I want the community to be proud of the history of the building and its future."