VINITA, Okla. — Lorene Bible told Ronnie Dean Busick at his sentencing Monday in the Freeman-Bible slayings that he will always be remembered as "a kidnapper, a murderer and an evil man" who — for almost 21 years — failed to do the right thing.
"You could have done something to stop it. You could have called and reported that you were part of something awful, but you did not," she told the 68-year-old defendant as he sat before her in the courtroom in Vinita.
Instead, Busick chose to just let happen "the unthinkable things" her daughter, Lauria Bible, and her daughter's friend, Ashley Freeman, endured following the murders of Ashley's parents on a December night in 1999, Lorene Bible told him. He took a daughter from her mother and father, a sister from her brother, a niece and cousin from her extended family, she told him.
"Lauria wasn't just a friend at a sleepover," the victim's mother told Busick. "She was ours. Lauria was our blood."
He had made a bad choice then, and he may be making yet another bad one now if he is still withholding information from investigators because the two 16-year-old girls are "still missing" in the hearts of their loved ones, Lorene Bible told him. While the court would be choosing how to deal with him at the sentencing hearing, the girls' families are left with the most difficult choice of all: whether to forgive him, she said.
Lauria would have forgiven him because Lauria was "a child of God" and because that would have been her response, her family will forgive him as well, she said.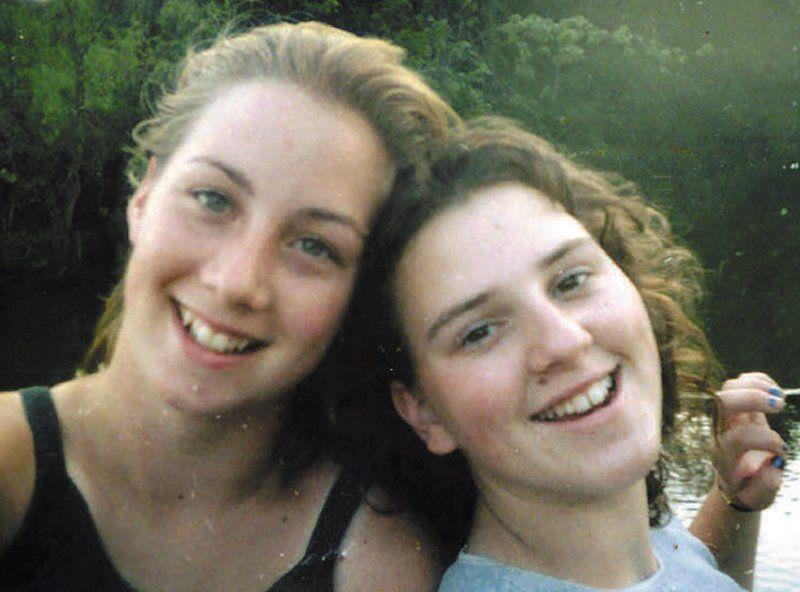 "That does not mean that we can forget the things you've done," Lorene Bible said. "But we choose not to be filled with hatred and bitterness. We will not be stuck in the moment. We forgive you so that we may free ourselves to move on."
Sentencing hearing
Busick pleaded guilty July 15 to being an accessory to first-degree murder in the shooting deaths of Danny and Kathy Freeman, the torching of their home near Welch, Oklahoma, and the abduction and presumed slayings of the two girls. In doing so, he admitted having withheld information from investigators about the involvement of the other two suspects in the case, Warren "Phil" Welch and David Pennington, both of whom have since died without ever having been charged with the murders.
His plea deal called for a 15-year sentence, with 10 years to be served in prison and five years suspended. It required that he assist investigators in their attempts to locate the girls' remains and provided the incentive that if whatever information he provided led to the recovery of their remains prior to his sentencing hearing, that sentence would be reduced to five years behind bars and five years suspended.
The information Busick provided investigators led to an Aug. 18 search and excavation of a property at 617 S. Ethel St. on the east side of Picher, Oklahoma, that failed to find anything relevant.
District Judge Shawn Taylor accordingly sentenced Busick to 15 years for the crime, with 10 of the years to be spent in lockup. The judge told the defendant that he would receive credit for the time he has spent in jail since his arrest in April 2018 and asked if he wished to be transported to prison immediately or be granted another 10 days in jail prior to transfer to the Oklahoma Department of Corrections. Busick at first said it did not matter but ultimately chose to be transported to prison without further delay.
Lead prosecutor Isaac Shields said after the hearing that Monday was a hard deadline for the defendant to produce information that would shorten the length of his prison term. If, while in prison, he should choose to provide more information that leads to recovery of the girls' remains, the state will not be obligated to seek any lessening of his punishment.
Busick's attorney, Gretchen Mosley, believes her client has provided investigators with everything he knows. She said Pennington and Welch never told Busick "what they did with the girls — if they killed them."
"He just has some ideas where they might be and that is why the search has not been as productive as hoped," Mosley said.
Shields said Busick's statements to investigators "have changed a few times," but he has in the past month appeared to investigators to be "sincere in his efforts to assist."
'Bring those girls home'
Gary Stansill, the investigator for District Attorney Matt Ballard's office, said Busick seemed genuinely surprised that they did not find the girls' remains when they searched the property on Ethel Street.
Stansill said cold-case investigators have some reason to believe that the suspects may have gone to the Freeman home that night seeking payment of a drug transaction debt. Money and other items may have been taken following the shootings of the Freemans. The girls may have fled the burning home and hid outside before the suspects spotted and abducted them.
Busick purportedly has acknowledged having known for years of Welch's and Pennington's involvement in the murders. Stansill said Busick told investigators that he believes the girls were held at Welch's residence in Picher for about two weeks before they were killed.
The Aug. 18 search was based on Busick's recollection of something he heard Pennington say about having filled in a root cellar around the time of the murders and the disappearance of the girls.
Busick did not claim that Pennington said he filled in the root cellar to cover the bodies of the girls, according to Stansill. In fact, as far as Busick could recall, Pennington never indicated that the filling of the cellar had anything to do with the crime. Busick just thought at the time that it might be related because he already had reason to believe the other two were involved in the murders.
"He still believes the girls may be in a root cellar someplace," Stansill said.
Investigators have a couple of other possible locations of root cellars on the west side of Picher that could be searched in the near future, he said. In the meantime, investigators would like to hear from anyone who knows about properties in Picher that had root cellars, particularly any property on or near which a disabled school bus may have been left at one time.
Tammy Ferrari, the special agent with the Oklahoma State Bureau of Investigation who helped develop the case against Busick, urged the public not to forget about the ongoing search for the girls' remains with the passing of the defendant's last court date.
"If you have information, please reach out to us," Ferrari said.
Jay Bible, Lauria's father, told reporters after the hearing that Busick is out of the family's lives now. They can go forward with their search for the girls and stay focused on that, he said.
"It's going to happen someday," he said. "The Good Lord's going to bring those girls home."