The renovation of an old Joplin school into family housing soon will ramp up.
Watered Gardens Gospel Rescue Mission is now taking bids for a project to transform Washington Education Center into Washington Family Hope Center, which is estimated to cost about $1.2 million, and working to raise the remaining $400,000 needed for completion, said Travis Hurley, director of advancement. Demolition inside the school is expected to begin this month.
The old school, 1112 E. Second St., was purchased for $1 in March 2017 from the Joplin School District by the nonprofit S.O.S. Ministries. Watered Gardens took ownership of the property in January 2018 with the objective to transform it into temporary housing for families, but work was delayed until the organization wrapped up two other construction projects that are now either complete or close to completion.
The first phase of the Washington project calls for the renovation of the first floor, about 12,000 square feet, into six apartments that each can house a mother and up to four children 12 and younger, Hurley said. The building also will feature a child care area, indoor playground and a commercial kitchen and dining area, he said.
Watered Gardens already is equipped to provide shelter for men and women, but it doesn't currently have the ability to take in families in crisis situations, Hurley said. Demand for those services has increased in recent years, he said.
"There's enough research to show that separation from (one's) mom can have incredibly detrimental impact years down the road for a child," Hurley said. "Our goal is to provide some stability and security, a safe place for mom and kids to get their feet back under them."
The average stay in Watered Gardens' shelter is 34 days, Hurley said. The Forge, a residential recovery program operated by Watered Gardens, is longer term, offering up to 13 months for participants. Hurley envisions that Washington would operate as a hybrid for families who need temporary housing for perhaps three to six months, or until the mother becomes financially stable or obtains a job.
Washington would serve only mothers and their children, he said; if there is a father in the picture, he would be encouraged to stay overnight at Watered Gardens' main outreach center. That was negotiated with the Joplin Planning and Zoning Commission, which recommended in January 2018 that Watered Gardens be issued a permanent special-use permit for the project with the restriction that residency be allowed only for women and children.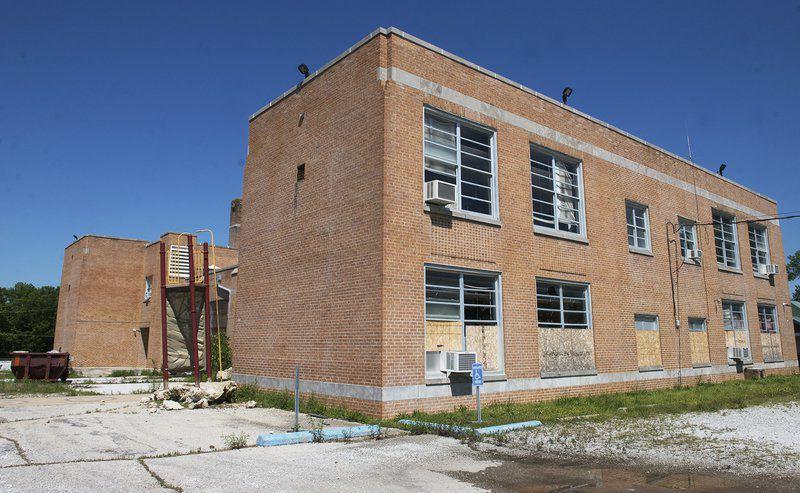 Donation of beds
Although renovation work has yet to truly get underway, one Joplin business has already jumped on board with the project. Joplimo Mattress recently announced it will donate 30 beds to the Washington shelter this month in honor of Mother's Day.
"A recent visit to Watered Gardens Rescue Mission made us aware of the need" for transitional family housing, said Brian Croft, owner and engineer of Joplimo Mattress, in a statement.
The Washington building began as the East Joplin, or East Town, School at Taylor and School streets in 1889. That structure was razed and a new one put up in 1907, and its name was changed to Washington School. By 1927, another new school building was constructed at the current location.
In 1976, a school district long-term planning committee proposed consolidating the attendance areas serving Washington and McKinley schools, which would leave Washington vacant. By 1985, its name changed again — to Washington Education Center — and it transitioned from being an elementary school to housing gifted, transitional learning, special services and satellite school programs.
The school found a brief new life after the May 2011 tornado, when students from Irving Elementary School, which was destroyed by the storm, were relocated there temporarily. When Irving opened in 2014, Washington became vacant and was declared to be surplus property.
After the renovation of the first floor, a second phase of construction will tackle the exterior by adding a playground, gazebo, prayer walk and community garden behind the building. An eventual third phase that would renovate the upper floor is possible but not definite, Hurley said.