Joseph Fry's emphasis is the saxophone, but the music education major at Missouri Southern State University must also achieve proficiency in piano to complete a degree.
And now, he'll be able to practice his scales and arpeggios on one of several new Steinway-branded or Steinway-designed pianos recently purchased for the campus.
"I'm learning a lot faster than I thought I would," the junior said. "If you have achieved proficiency in piano, it's kind of a foundation we use for music. It helps me visualize chords and see how the notes lead to the next."
Missouri Southern recently bought 13 new upright Steinway pianos for practice rooms across the music department. The purchase puts Missouri Southern a step closer to becoming an All-Steinway School, a designation that Steinway & Sons bestows on institutions that use only the company's pianos on their campuses, from the practice rooms to the performance halls.
If the designation is achieved, Missouri Southern would join an elite group of music conservatories, colleges and universities; approximately 200 institutions across five continents have been named All-Steinway Schools as of last year. There are five such schools in Missouri: Lindenwood University in St. Charles, Missouri Western State University in St. Joseph, Park University's International Center for Music in Parkville, University of Central Missouri in Warrensburg and Webster University in St. Louis.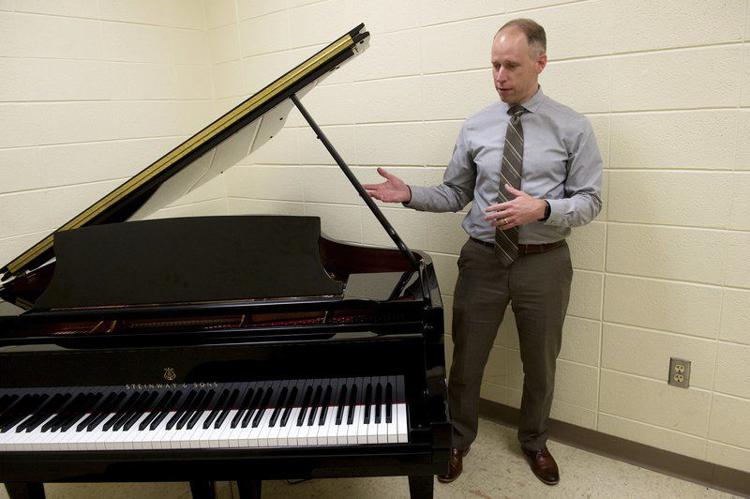 "We would like to become one of the very few All-Steinway Schools in the United States," said Paula Carson, provost and vice president for academic affairs, recently at a meeting of the university's Board of Governors. "We're working toward that diligently and prudently to see if we can accomplish that long-term goal."
Carson said the designation would be beneficial for Missouri Southern, which once hosted a biennial international piano competition that attracted some of the top talent from all over the world.
"Music is a signature program at MSSU because of its excellent curriculum and preparation resulting in very successful graduates and alumni, as well as its engagement with and enrichment of the community," she said in a follow-up interview with the Globe.
'Best quality instruments'
A survey conducted last year by Steinway & Sons showed that All-Steinway Schools believed the designation boosted their ability to recruit students and faculty, enhanced the performance level of students, and attracted donors to their music programs and other academic areas.
Keith Talley, who chairs the music department, said the designation also could help Joplin develop into an arts and cultural center, but the key reason for the purchase was to provide the best opportunities for students. There are about 100 music majors on campus, almost all of whom are required to complete a certain amount of piano courses for their degree, as well as a number of students from other majors who are interested in piano or need accompaniment, he said.
"Steinway is a company that was started in New York in the 1800s, and it really stands for quality instruments," he said. "We're not just doing this for a specific designation. We're trying to get the best quality instruments our students can interact with."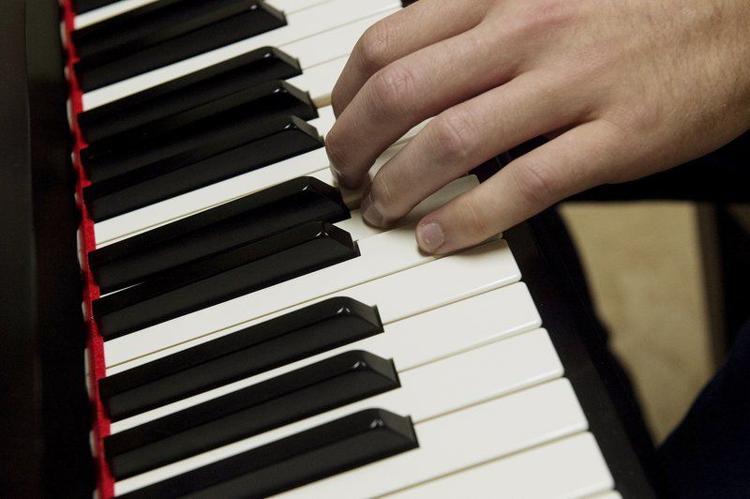 The total purchase for the pianos was more than $150,000 and came from donations, including a "significant" gift made by longtime donor Robert Corley before his death earlier this month, Carson said. The music department negotiated for discounts and trade-in values, and remaining funding came from a combination of university budgets, she said.
Carson said the new pianos were deemed necessary after an inventory last year revealed that many of the instruments on campus were in need of replacement because of wear and age, primarily those in the student practice and rehearsal rooms.
"Those are the pianos most often and heavily utilized by our learners — all of whom are required to have some keyboard competencies," she said. "Some pianos had reached the point where the required frequent tuning of them made them less economically viable than new ones."
More changes could be on the way for the music department as the university pursues accreditation with the National Association of Schools of Music. And perhaps not a moment too soon — a report from the Higher Learning Commission, issued earlier this year to grant reaccreditation to Missouri Southern, cited faculty and student concerns that the music department was "in dire need" of more practice rooms.
Carson said the campus' major rehearsal hall is being evaluated to ensure proper acoustic levels as MSSU bands continue to grow in size, and several practice rooms were added this year in the Mills Anderson Justice Center, adjacent to the residence hall complex.
"We are closely examining our physical plant to ensure it is capable of sustaining the current and projected growth of our programs," she said.