DUQUESNE, Mo. — Former Mayor Denny White stood with a smile on his face as he watched local history being made this week.
Ground was broken on a windswept corner of a 2-acre plot Tuesday afternoon that will soon be transformed into the town's first public park, tentatively called Memorial Park. The green space will also memorialize Duquesne residents who were killed during the May 22, 2011, tornado.
"This has been 11 years in the making," White said of the memorial park and trail, which is being built next to Duquesne City Hall. "When we first bought this land … we knew it would make a great park. It's just an ideal location. It's got everything we need" with a storm shelter and parking lot located nearby.
"I'm absolutely thrilled to see this happening," he said.
White was acting mayor in 2011 when the tornado struck that Sunday evening, ripping its way east through the heart of Joplin before entering Duquesne, destroying 250 homes and 55 businesses within minutes in the town of 1,700-plus people.
"I've never seen anything like it," White said of the storm, "and I hope to never see anything like it again."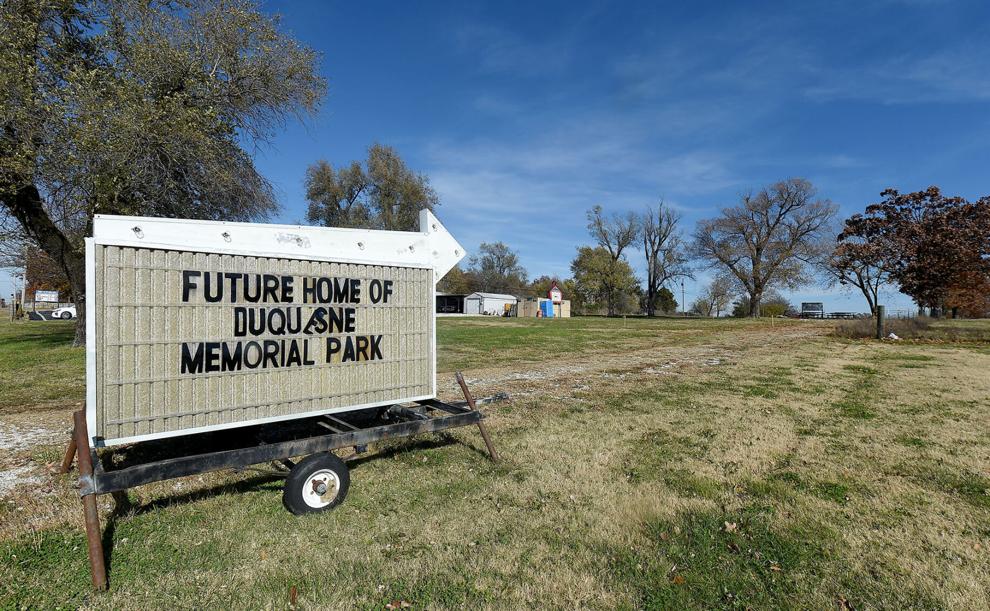 He remembers how dark the skies were that night — "so dark you couldn't see the funnel," he said. A Duquesne resident was killed not far from the new park's location, he said; the victim's car was crushed by a storm-tossed tree, and its blinkers flashed through most of the first night. As White struggled to come to grips with the storm's destruction from the undamaged City Hall, "I'd look over there (at the car), and it got to where I couldn't stand looking at it; it sickened me."
One of the park's primary features will be a monument of sorts, he said.
On Tuesday, White was one of eight city officials and other residents who participated in the groundbreaking ceremony. He stepped down as mayor in 2014; two years later, he was honored by two state legislators for his work in the aftermath of the 2011 tornado.
"I'm just so proud to be here," he said.
Work has begun on the $129,030 walking trail, current Duquesne Mayor Bill Sherman said — a quarter-mile oval oriented east to west along the perimeter of the property. It's expected the trail will be completed either in late December or early January 2022, he said.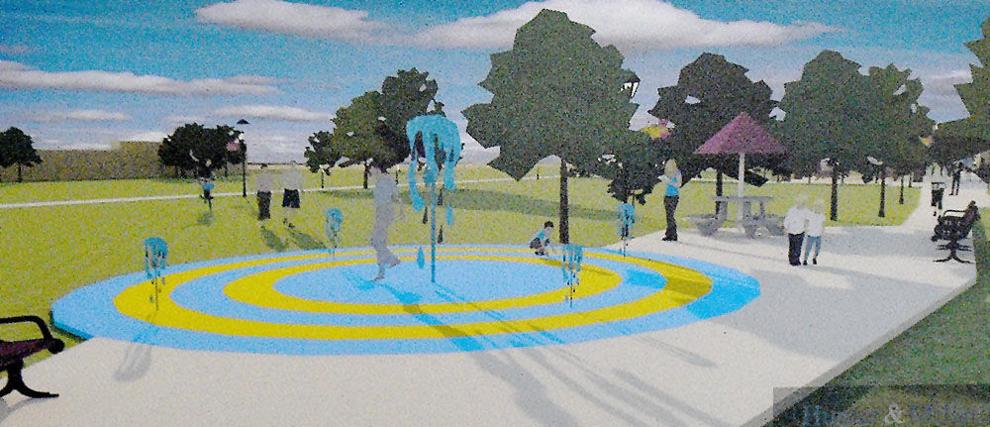 The bulk of the trail is being funded through a Recreational Trails Program grant from the Missouri Department of Natural Resources. It's a 80-20 matching grant, so Duquesne's match requirement is $25,806, said Gerritt Brinks, executive director of the Harry S. Truman Coordinating Council, which is managing the project for Duquesne.
Brinks said they are working to obtain a second DNR grant through the Land and Water Conservation Fund, which is a 50-50 matching grant. It would fund some of the park's main attractions — a monument at the west end of the park, a covered pavilion near the center of the park, and restrooms, playground area and equipment, as well as possibly a splash pad at the east end of the park.
"We do not have a total amount yet as the details are still being worked out, but I anticipate that the total project cost could be as high as $230,000 if the city decides to move forward with the splash pad," Brinks said. Including a splash pad, which alone can cost up to $100,000, "the city's share would be $115,000."
Should the second grant be approved, it's possible the park could be completed and open to the public by the summer of 2022.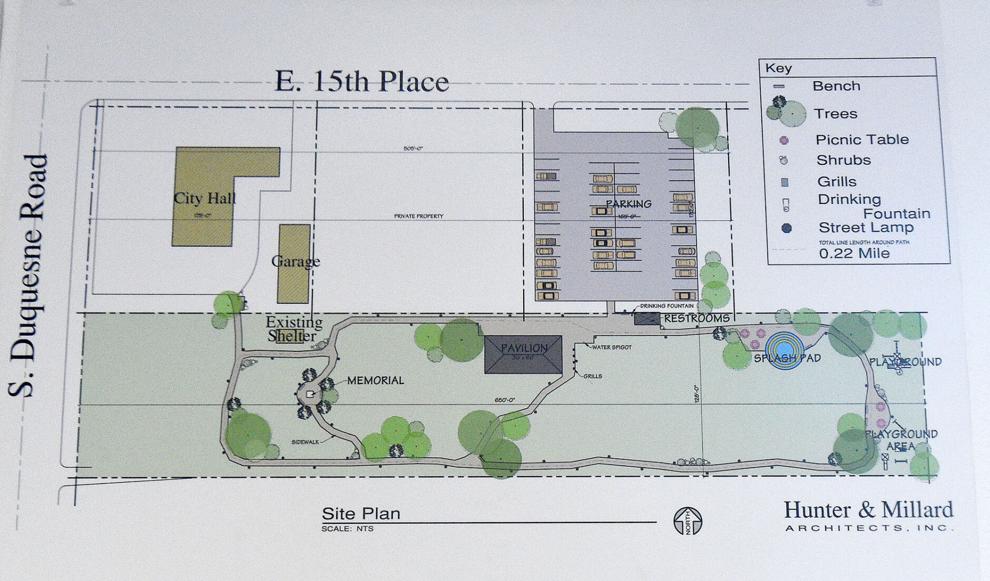 The Duquesne park has been on the city's radar since 2016; in 2019, a park committee was established, Sherman said.
"Lots of people were asking, 'why don't we have any parks out here?' and all I could tell them is that it's in the works," he said. "The wheels turn slowly … but they are turning. And here we finally get to see progress being made.
"There have been a lot of people looking forward to this park."