At Missouri Southern State University, two students have joined forces to create a club for others who are struggling with their mental health.
Real About Well-being is a student-led organization meant to ensure the mental health needs of students are being met. RAW is organized by Haylee Pyburn, a junior psychology student, and Christine Ibeagi, a junior majoring in health promotion and wellness.
"I have struggled with my mental health since I could remember, and I wanted to create that safe space here on campus," Pyburn said.
Both Pyburn and Ibeagi said they were facing issues regarding their mental health brought on by the consequences of COVID-19, which closed the MSSU campus halfway through the spring 2020 semester, as well as nationwide movements launched after the May 2020 death of George Floyd.
"During quarantine, we were told to go home from school because of the pandemic. You sit and you have a lot of thought about what you're going through and about yourself. Your mental health kind of deteriorates in those moments, and I thought that was really common for people," Ibeagi said. "There were a lot of issues with Black Americans in the media, and a lot of violence and police brutality during that time as well. I was experiencing both at the same time. It's important that I find some type of healthy outlet to simply release, and so I thought, 'What if I created that type of space for others?'"
Weekly RAW meetings start with opportunities for journaling, chatting or snacking. That's usually followed by a group discussion or team-building activities, and RAW leaders offer resources, information or potential solutions if needed. They say they never pry, but they do encourage openness.
Ibeagi said the main goal of the meetings is to promote positive development in mental health.
"If you're depressed, we will show you how you can work through that, how you can still be productive and that it's OK to feel this way," she said. "We can show you what you can do if you don't know what else to do."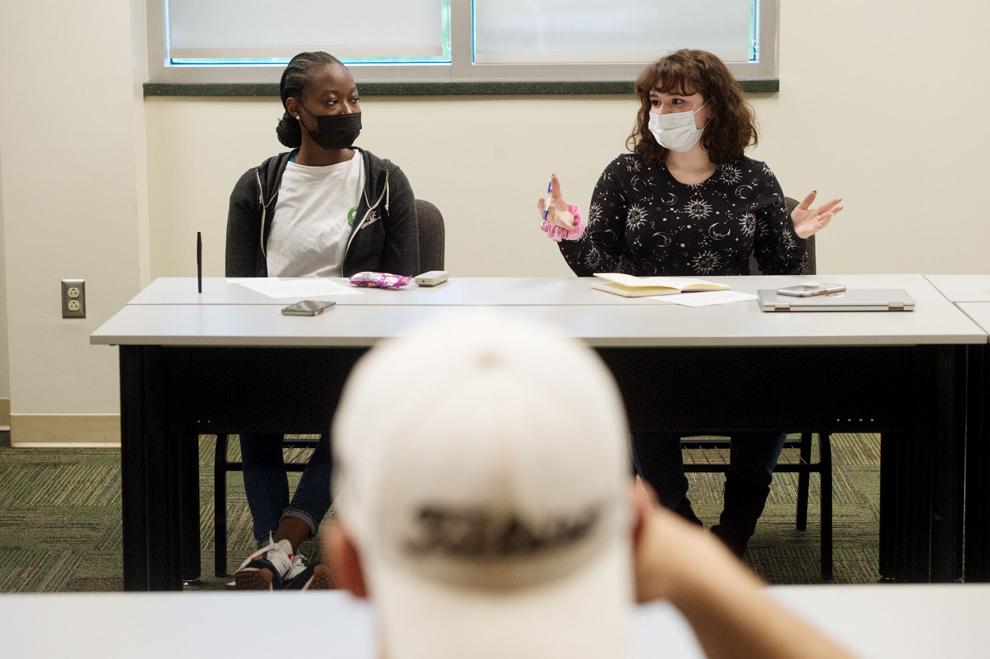 A feedback form is given at the end of each meeting, asking if the students were happy they attended and if they feel like the group is improving their mental health. Pyburn and Ibeagi provide a space for feedback regarding ways students feel RAW can improve as a club.
Pyburn and Ibeagi are clear that they aren't providing professional services. But they do use the concepts and practices they're studying in their respective majors to assist those who are struggling with mental illness.
"In the psychology world, when getting services, they make a treatment plan, and of course this club is not a professional service, but it's good to make plans so you know how to cope with obstacles when they come," Pyburn said.
Variety of issues
Ibeagi believes the starting point of spreading awareness about mental health is by starting conversations. During meetings, she sheds light on some of the ways systemic racism in health care, specifically mental health care, affect how likely Black Americans are to seek professional help.
"Just educating people on it and letting people know I am a Black woman and I struggle with my mental health and it's never been something easy," she said. "It's always been something I should be ashamed of or something I have oppressed, and it shouldn't be like that."
The club also spreads awareness of mental health issues prevalent in LGBTQ+ communities.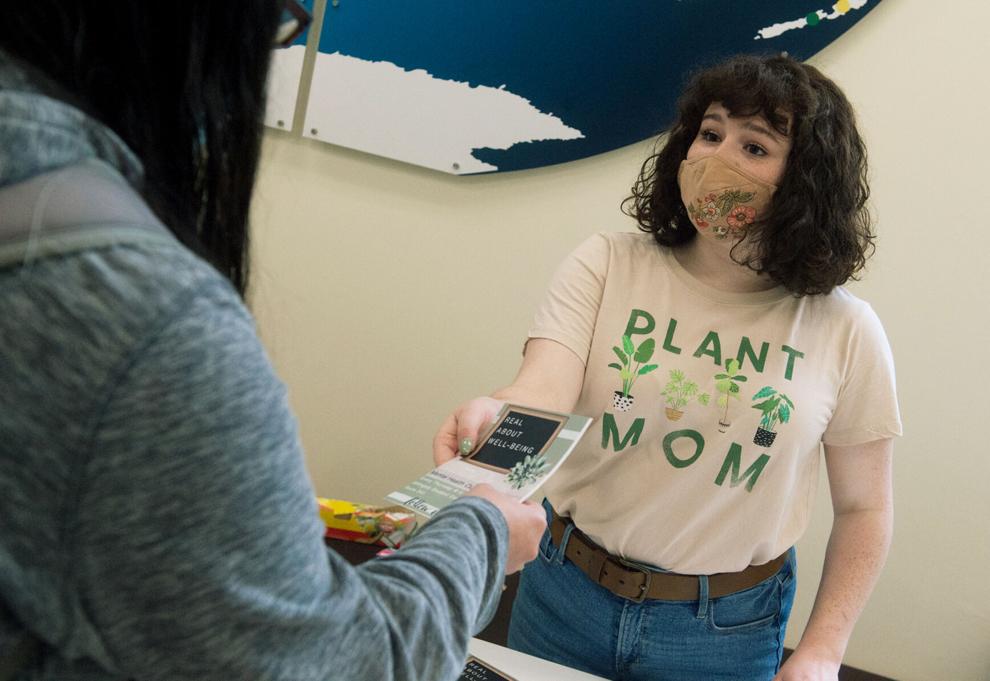 "We focus on how to manage coping skills if you're feeling anxious in an argument, or you aren't getting along with family," Pyburn said. "A lot of our members are LGBTQ+ and they need that open space to feel accepted."
Another big concern for Pyburn and Ibeagi is ensuring graduating club members continue to have access to resources regarding their mental health even after graduation.
"We always stress to seek out therapy and seek out help outside of our groups. I always point them to the Ozark Center or our on-campus therapists," Pyburn said. "Ask around, ask about financial aid programs if they can't afford therapy."
Both Pyburn and Ibeagi aren't planning to graduate for another year, but they hope RAW continues and grows after they are gone.
"I've always wanted RAW to expand. That's always been a goal — to become an official organization," Pyburn said. "We're a registered club, but it would be really cool for MSSU to take it over in the coming years."