PITTSBURG, Kan. — Eva Jessye, a Black musician, actress and author who spent time at Pittsburg State University in the late 1970s, will be featured in a new exhibit opening Monday in the Bicknell Family Center for the Arts.
The exhibit will include photographs taken from the PSU Special Collections division and three works of art depicting her. An accompanying brochure designed by graphic design student Katelyn Phelps also will be provided to visitors.
"I feel it is important to acknowledge her accomplishments and positive contributions she made. I also feel she is the perfect example of no matter where you are born or what city you come from, you can choose to make positive change, both nationally and internationally, if you put your mind to it," said Shawna Witherspoon, a Bicknell Center staff member who curated the exhibit, in a statement. "By combining the telling of her legacy with the works of art, hopefully more people will get to know her and be inspired by her."
Jessye was born in 1895 in Coffeyville and had organized her first choral group, a girls' quartet, by the age of 12. The following year, she attended Western University in Kansas City to study music and then Langston University in Oklahoma to study teaching.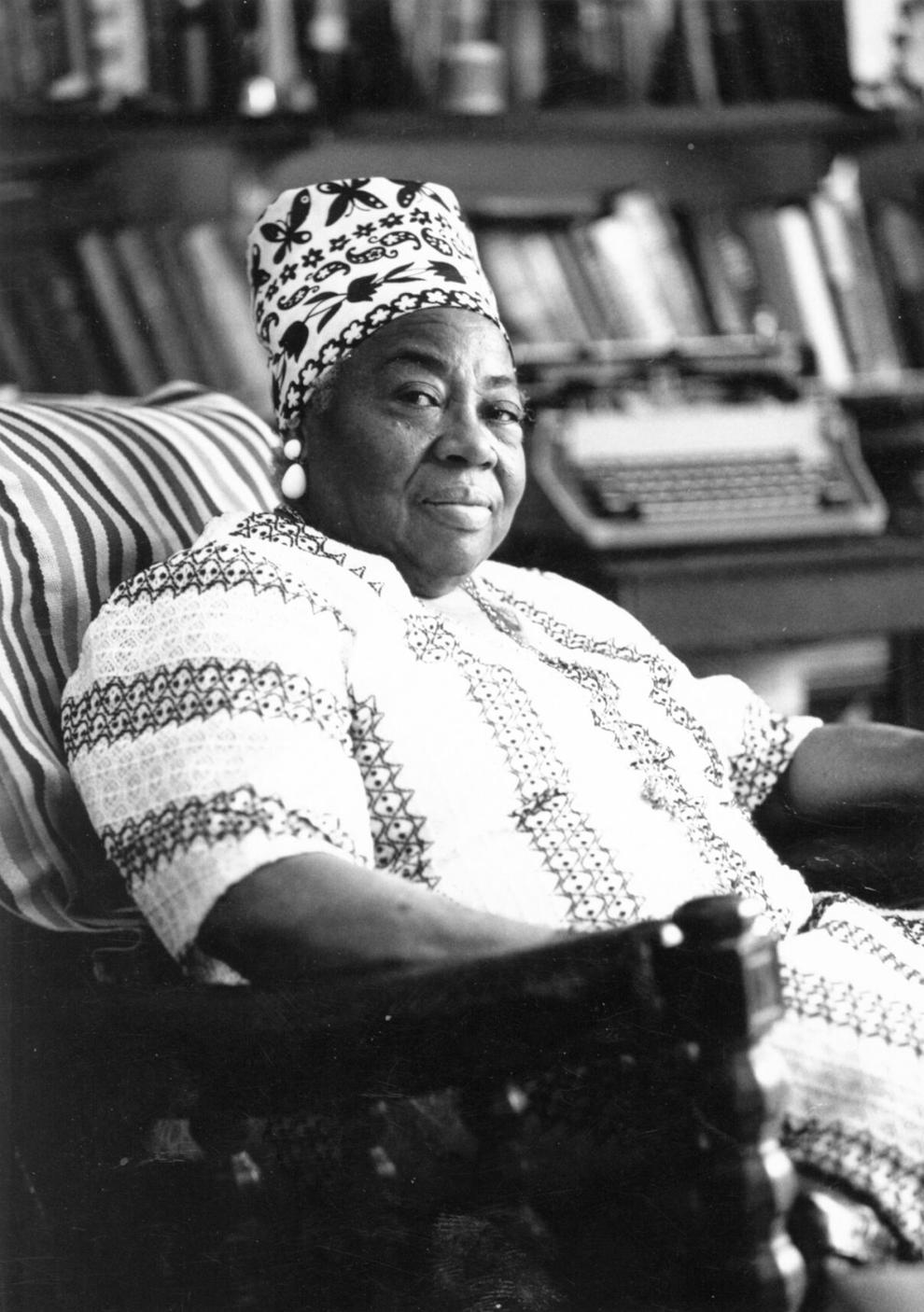 In 1919, she became head of the music department at Morgan College in Baltimore. By 1927, she was living in New York and had organized the Eva Jessye Choir.
She and her choir were cast in 1935 in the first production of George Gershwin's "Porgy and Bess" and toured nationally and internationally with the show. For the next 30 years, Jessye was involved in nearly every "Porgy and Bess" production, earning her the unofficial title of "curator and guardian of the score."
Jessye also was heavily involved in civil rights. She protested against segregation at the National Theatre, helping to achieve the first integrated audience at the venue. Her choir was chosen by Martin Luther King Jr. for his March on Washington in 1963, and recordings of her choir's performances of "We Shall Overcome" and "Freedom Is the Thing We're Talking About" were used later in the fight for Kenya's independence in Africa.
In the 1960s, Jessye acted in the movies "Black Like Me" and "Slaves." But in the 1970s, she returned to academics and teaching, and was awarded several honorary degrees from multiple universities.
Involvement at PSU
She established the Eva Jessye Collection at PSU in 1977 and served as an artist-in-residence from 1978 to 1981. She was active in the PSU music department and conducted and directed many concerts and programs.
In a 1984 interview by Jacob U. Gordon, Jessye was asked what she considered to be some of the drawbacks of being Black and elderly in Kansas. Her reply, according to the PSU Library Services division: "I often think if I had been white, where would I have been? Perhaps not anywhere. Because I think I had it made, you know. Who's that who said he took the path less traveled by? Robert Frost? I took the color less desirable and it made all the difference."
Known as the "grand dame of Black music in America," according to the Kansas Historical Society, Jessye died in 1992.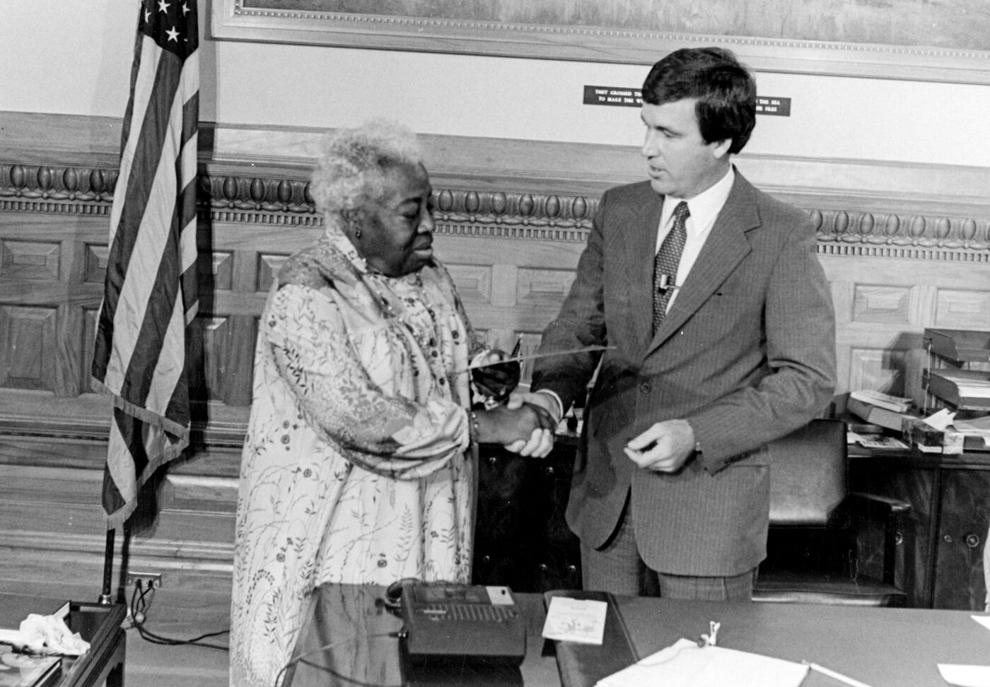 "Dr. Jessye is the daughter of slaves, and her greatest interest always has been in touching people on a personal basis," wrote columnist Norman Gibson for the newspaper in Ann Arbor, Michigan, where Jessye had taught at the University of Michigan, in 1980. "I think the main message she tried to bring to Ann Arbor during her eight years of living here was that no matter how insufferable the world may become, an individual should not quit trying to make it better."
The new exhibit, which is funded by a grant from the National Endowment for the Arts and the Kansas Creative Arts Industries Commission, will run through May 14 and can be viewed from 8 a.m. to 4:30 p.m. weekdays at the Bicknell Center, 1711 S. Homer. Admission is free.
"I hope many will leave the exhibit knowing more about an amazing and influential previous member of our campus and community," Witherspoon said. "I hope that young adults can see that even though they were born in Southeast Kansas and not New York, that will not stop them growing up and making a name for themselves or making a positive impact."