PITTSBURG, Kan. — Olivia LeFever, a 15-year-old freshman at Pittsburg High School, loves to cheer for other people, but on Wednesday she had her own cheering section of her parents and coaches during the Special Olympics Kansas southeast regional track competition.
Special Olympics Kansas held its first Southeast regional track competition for youth in nearly two years on Wednesday, with 175 athletes gathered at Pittsburg State University's Carnie Smith Stadium. The youth competition was for athletes ages 8 to 21 throughout Southeast Kansas.
A new element that was added this year was an award stand, which was funded by a grant from The Pritchett Trust. Erin Fletcher, director of grants and development for Special Olympics Kansas, said the atmosphere was incredible and that it allows athletes to feel included in the community.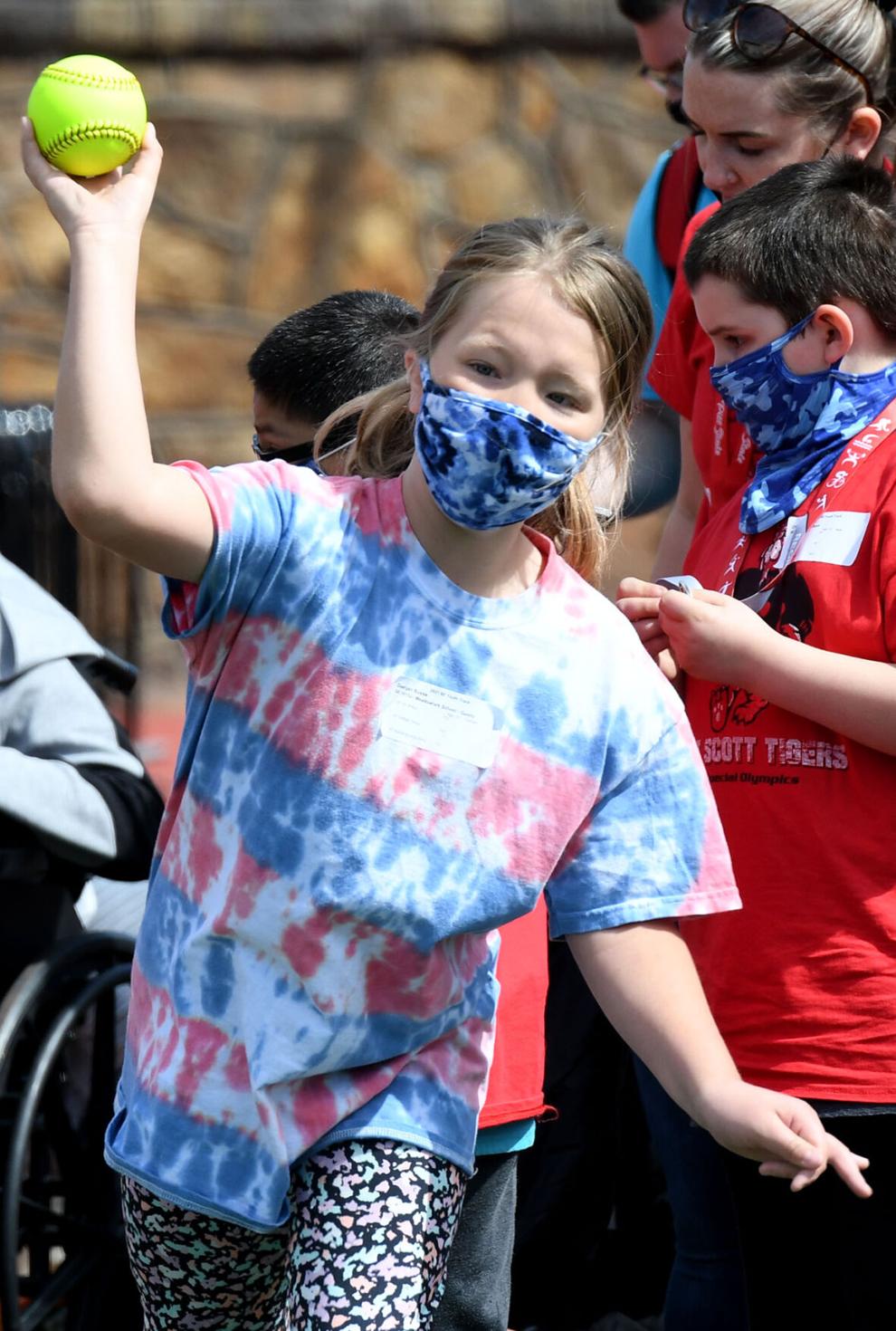 "We had to cancel our events starting in March of last year, and we're starting to return to play," she said. "Everyone is so excited and happy to be here. They get to see friends they haven't seen in a while and get to make new friends. There's a lot of joy."
Olivia competed in the 50-meter race, shot put and softball throw, and she received a gold medal and a bronze medal.
"I'm going to hang them on my bunk bed," she said.
DeeDee LeFever said she's proud of her daughter, who has been involved in the Special Olympics since she was 8. The program has helped Olivia become more sociable and confident. DeeDee LeFever and husband Will always take off work to support her at the competitions.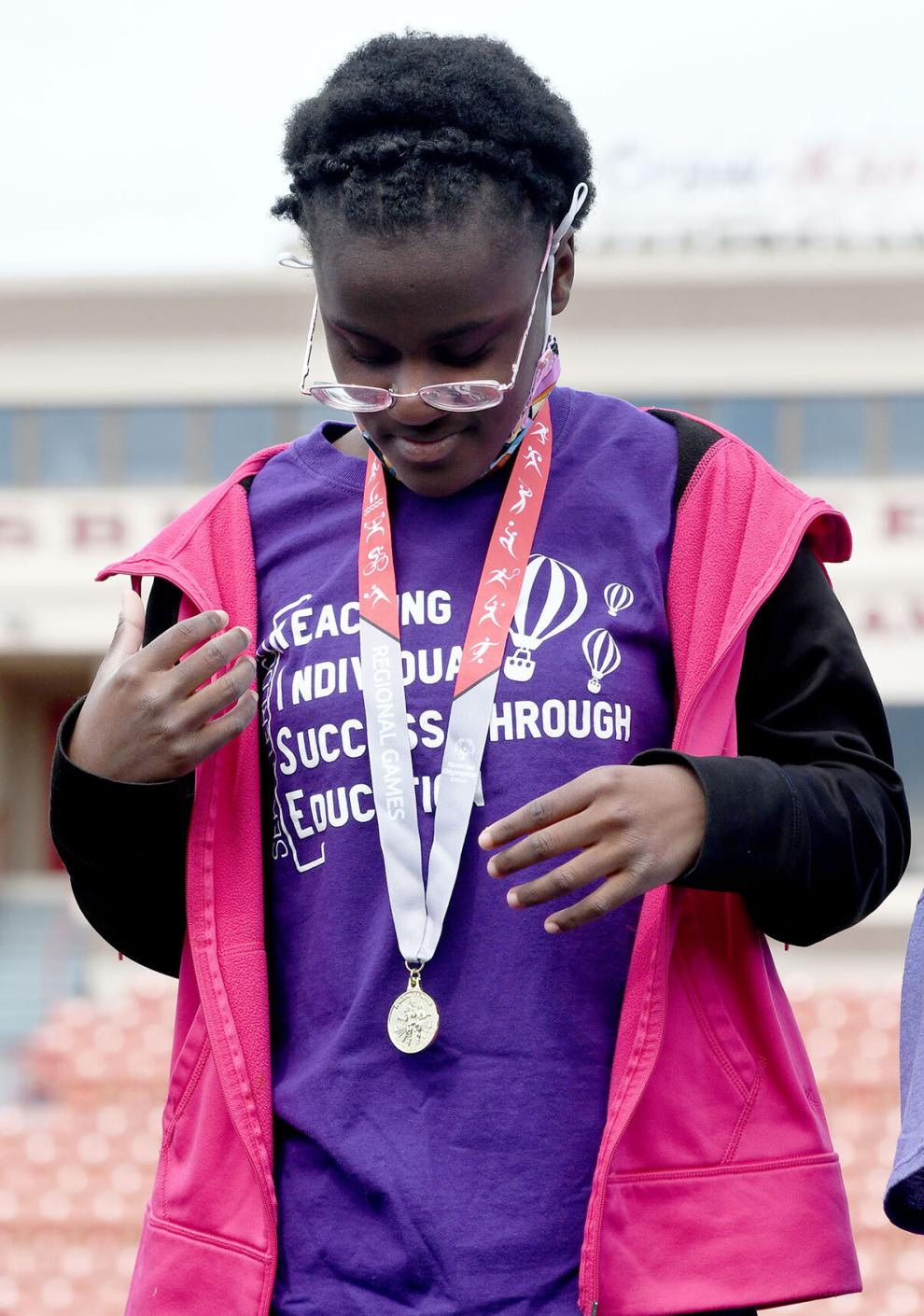 "I think she's a people person and a social butterfly," she said of her daughter. "She didn't do cheer this year, but it's one of her favorite things. She loves to perform for people. While she was at the elementary school, they brought her whole class to cheer her on one year. She remembers everybody, and I think she's grown a lot of self-confidence. It also gives her a sense of accomplishment."
DeeDee LeFever said Olivia has a loving personality and hasn't let any challenges or barriers stand in the way of achieving her dreams.
"I think Special Olympics is a wonderful opportunity because it gives these children and adults the opportunity to participate, shine and be proud of themselves," she said.
Tyson Wiemers, an 18-year-old senior at Pittsburg High School, said he used to be shy until he got involved with Special Olympics Kansas. Tuesday was his first track competition. He won first place in the long jump and 100-meter dash.
"It's good exercise, and I've made a lot of new friends," he said. "We're all having so much fun together."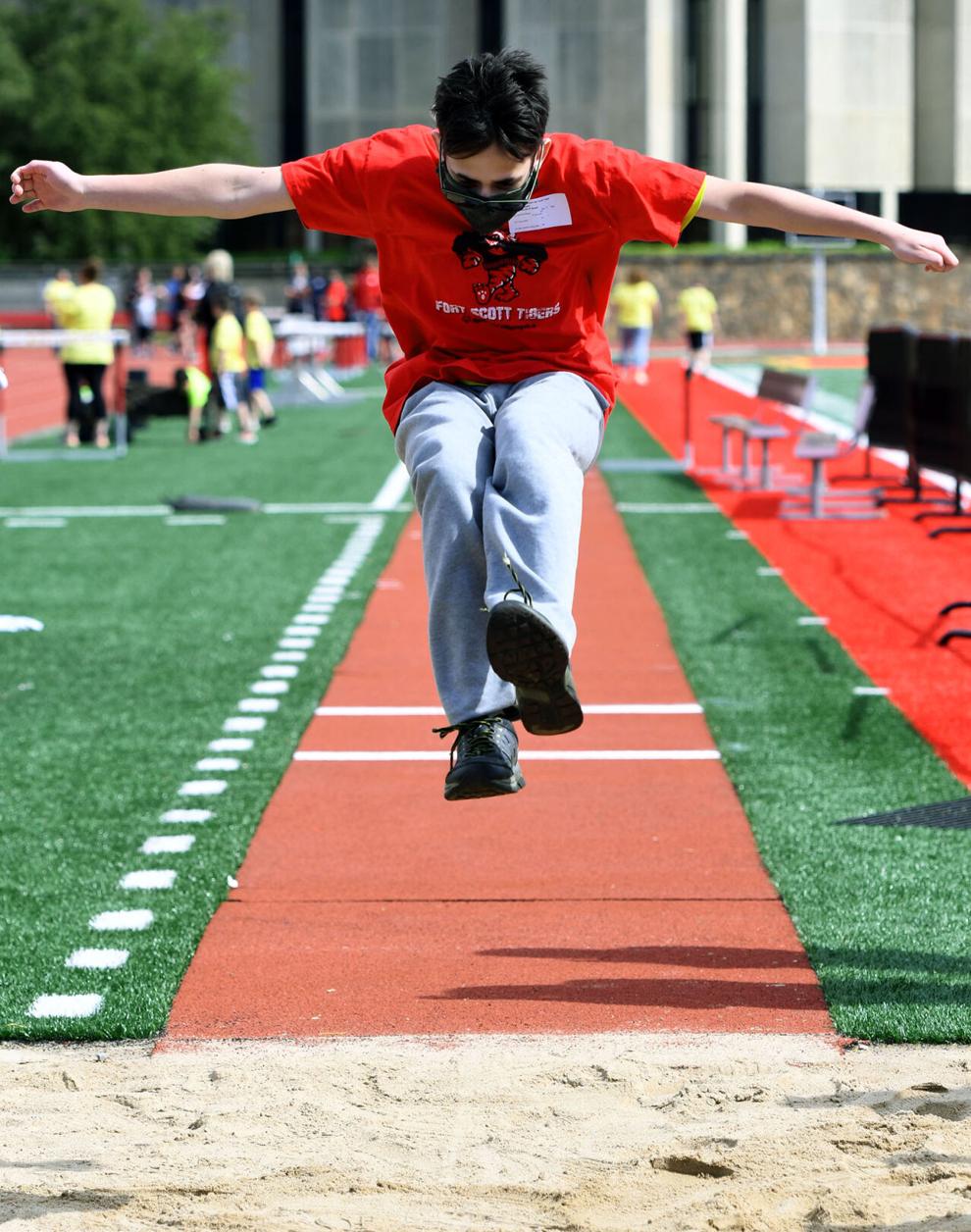 In his spare time, Wiemers also enjoys football, basketball, archery and golf. Gretchen Comeau, a junior at Pittsburg High School, and Wiemers have been friends for about three years. She attended Tuesday's competition to show her support.
"I love to come watch Tyson, and it's really exciting," she said. "I'm really proud of him. He's overcome a lot."
Volunteer groups came from Columbus High School, Riverton High School, Baxter High School, Labette County High School and Key Club, Pittsburg High School Fellowship of Christian Athletes, as well as Pittsburg High's Get Busy Club.
Jake Eddington, 16, and Landin Midgett, 16, who are both sophomores at Columbus Unified High School, volunteered with the Special Olympics Tuesday, assisting with the tennis ball throw.
"It's a fun time hanging out with everyone, and I feel like it's a good thing to be out here and help someone else," Eddington said. "I feel like it helps us, but it helps them a lot more because they don't get opportunities like we do every day."
Midgett began volunteering for the Special Olympics during a bowling competition over a year ago, which he said has given him the opportunity to make relationships with different athletes and look at the world in a new light.
"It reminds you not to take anything for granted," he said. "And you can't just look at it as a way to get out of school. You have to look at it as a positive way to help your community."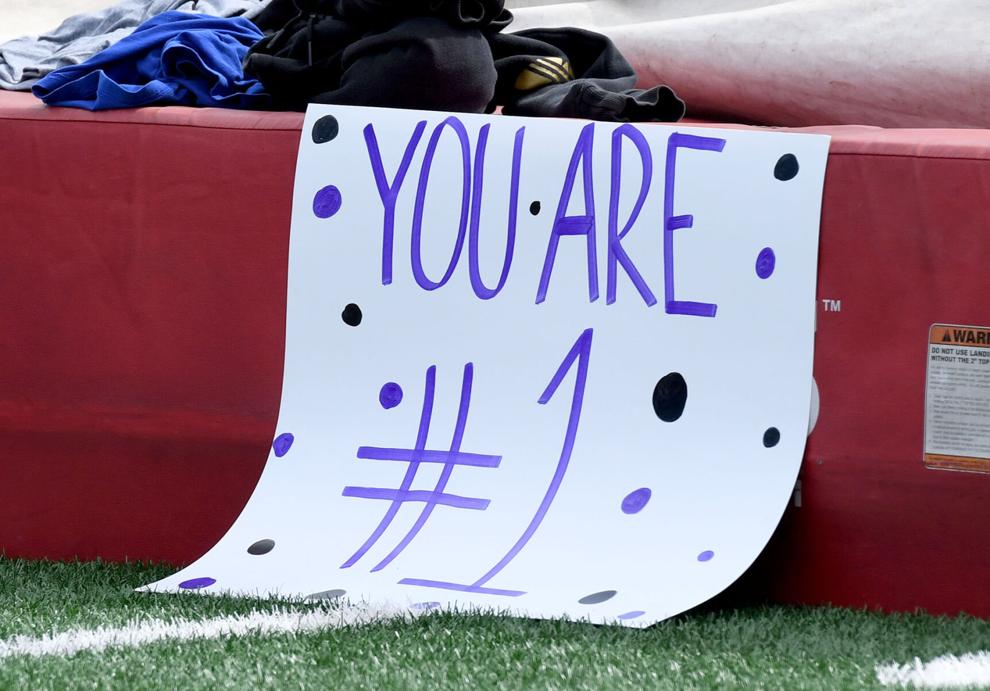 Both sophomores described the day as extremely fulfilling.
"It's personally motivating for me to see these athletes and what they got through on a daily basis, but they're still able to have fun," Eddington said. "I plan on doing this throughout high school. Get out and get involved. It's a lot more rewarding than you think."