PITTSBURG, Kan. — Knock it off, NOZ.
Same for you, VoID, Saxuso and Halo.
That's the message from a group of downtown Pittsburg merchants and building owners who say that vandals who are spray-painting their nicknames on buildings — tagging as it's called — have caused extensive damage to some of the downtown's historic buildings along utility boxes, trucks and construction equipment.
"One nice brick building, they painted on it nine times," said Larry Fields, who has restored two buildings and is now working on a third, the PittCraft building that is extensively littered with graffiti inside. "It's an awful thing to do, and they probably don't realize the damage they do."
There have been 56 buildings hit so far, he said.
Though paint can be cleaned off some buildings, that doesn't always work, and building owners have to resort to painting over the damage. Fields said removing the paint from brick, which involves the use of caustic cleaners, can cost too much.
Art versus vandalism
Another business owner, Heather Horton of Sweet Designs Cakery, said it's become a pervasive problem in what has been a reinvigorated business district where substantial investments are being made.
"It's all over," Horton said of the graffiti. "It's kinda hard to miss. There for a bit it was only in alleys, and then they started tagging places that are very visible."
Asked if the paintings are artwork or vandalism, she said, "When you talk about about art versus vandalism, it's always in the eye of the beholder. What I think is art may not be to someone else. But when we are talking about vandalizing someone else's property, that's over the line."
Horton holds bachelor's and master's degree in art from Pittsburg State University and is a founder of the Pittsburg ArtWalk.
In most of the cases, spray paint is being used to scribble the initials of monikers the painters use, not create paintings, she said.
Reward offered
Fields and Horton are both members of the Pittsburg's Downtown Advisory Board. The city board has seven members who review plans for downtown buildings before they are submitted to the city's Planning and Zoning Commission, and assists merchants and property owners with questions about city procedures regarding zoning and licensing.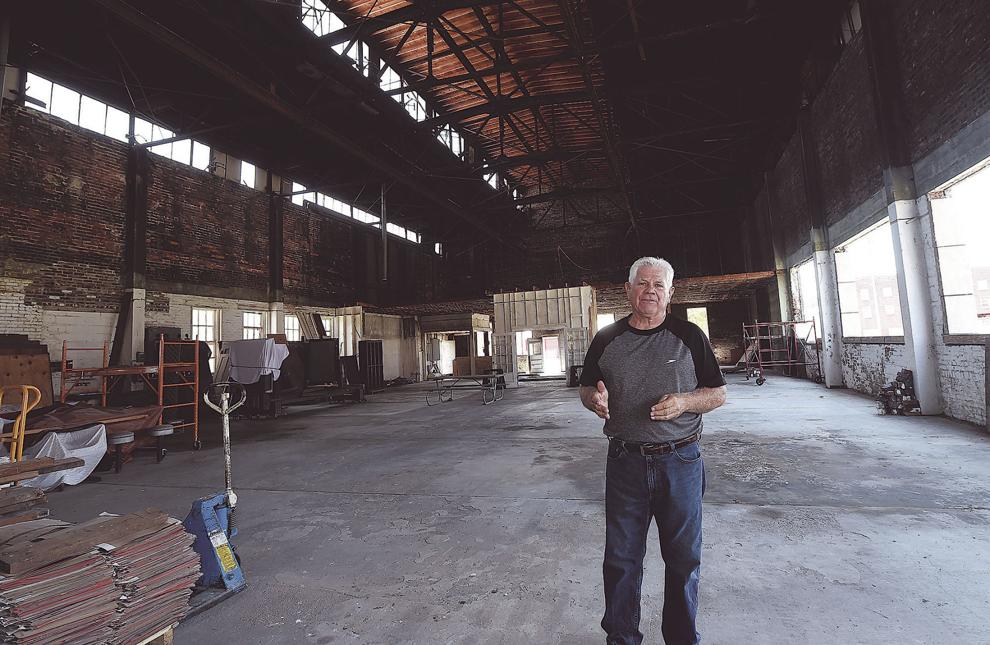 Fields led an effort by the board to do something about the spray-painting. The board is now offering a $500 reward for information leading to the arrests and convictions of those responsible.
The Pittsburg Police Department, which has taken nine complaints from property owners since April, announced the reward.
"We appreciate the Downtown Advisory Board taking the initiative to offer this reward to help in identifying those responsible for spray-painting graffiti in our downtown area," police Chief Brent Narges said in a statement the department issued. "It is disappointing that with all the renovation going on throughout our city and especially the downtown area, someone would choose to vandalize buildings with graffiti."
Even public buildings have not been spared. The city's own Memorial Auditorium at 503 N. Pine St. was hit.
"Several weeks ago, Memorial Auditorium was vandalized with graffiti during the overnight hours," said Christopher Patterson, general manager. "The graffiti was limited to a single spot on the back corner of the building, a couple utility boxes on the back of the building, and three rental dumpsters. Our maintenance staff was able to scrub the paint off of the masonry and repaint the utility boxes the next day."
As a result, auditorium employees continue to inspect the perimeter of the building regularly.
Negotiation offer
Fields has a masonry contractor working now on the third building he is restoring. "They painted bad words on his sky lift. It really made him mad, and he wanted to go after them. ... I wanted to tell them, 'You don't mess with guys who have cement dust on them. They're tough guys.'"
Fields had someone repaint the aerial lift. He said he's even willing to pay the vandals to do productive painting if they are interested in more than merely marking other people's property as their turf.
"There's been a lot of it in the last two and a half months," he said. "Honestly some of them are real good artists. ... I've got some places that need paint, and I'd pay them to paint. They are not mean kids, but they are doing a lot of damage."
Detective Jordan Garrison said police do not believe the graffiti is gang-related.
"We have had graffiti for years, but it was not reported because no one had investments in the buildings," he said. "Now, with all new business downtown, people are starting to care what the buildings look like."
Horton said she and her husband want to stay in downtown Pittsburg and that they are interested in seeing redevelopment continue to grow.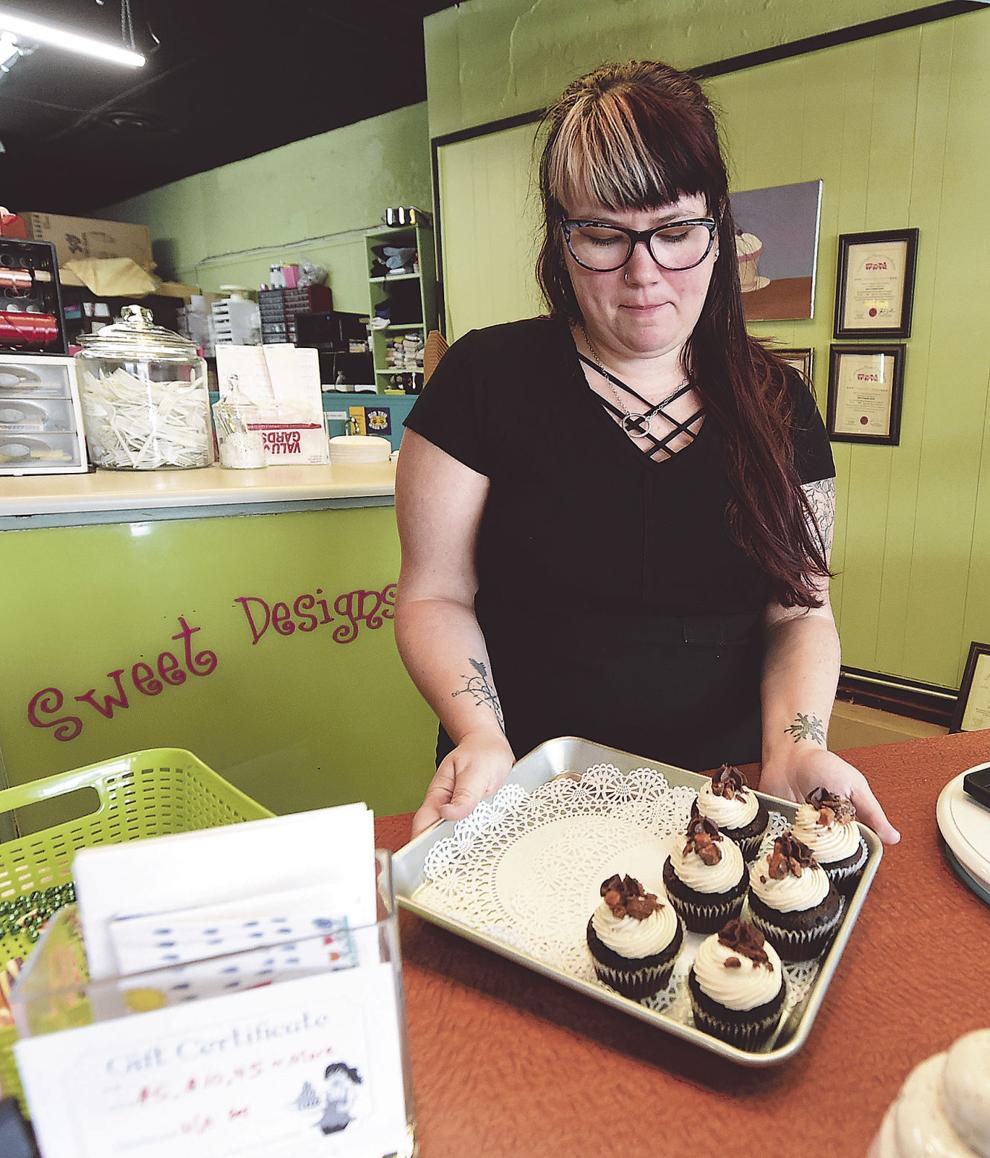 "We've been working for about 10 years to revitalize downtown, and in the last two years everything is coming together, people are investing and new businesses are popping up and it's looking really good," Horton said. "So when something like this is happening, it's really hard to sit by and let it happen and not do something about it."
She said the downtown board and property owners would be willing to find common ground with the kids who would be interested in having a place to paint.
"We've actually discussed trying to make this a positive opportunity and find a location and let the kids have an outlet, have a location to do their tagging," she said. "Or commission them to do a mural or a community art piece. We would love to help them find an outlet. So if we ever find out who it is, maybe we can work something out."