SARCOXIE, Mo. — With purple blazing star swaying in the summer breeze on a recent morning, Jerod Huebner scouted the 68 acres of native tallgrass prairie just southwest of Sarcoxie High School.
Rattlesnake master was blooming, as was slender mountain mint, and the first ashy sunflowers were beginning to open.
"Never been plowed," explained Huebner, director of prairie management for the Missouri Prairie Foundation, as he surveyed what is now known as the Rae Letsinger Prairie. "It's original remnant."
The prairie is one of the latest acquired in Southwest Missouri by the organization. Other recent acquisitions include the Carver Prairie in Newton County in 2015, the nearby Noah Brown's Prairie two years later, and the Northwest Lawrence County Prairie in 2018. Money for those as well as for the acquisition of Schuette Prairie in Polk County came from Natural Resource Damage Assessment and Restoration Funds, according to Carol Davit, executive director of the foundation.
The Missouri Prairie Foundation will dedicate the Rae Letsinger Prairie at 2 p.m. Saturday. The public may attend the event, which will include refreshments and a guided tour of the tract by Bruce Schuette, the group's vice president of science and management. The group asks anyone who plans to attend to RSVP at info@moprairie.org or to call 888-843-6739.
Like Diamond Prairie, which once reached from Diamond to Joplin, Sarcoxie Prairie also historically stretched over a large area. Today, only isolated patches remain, and while unplowed, these surviving remnants still need restoration, including the removal of invasive species and trees, and ongoing maintenance such as rotational burning.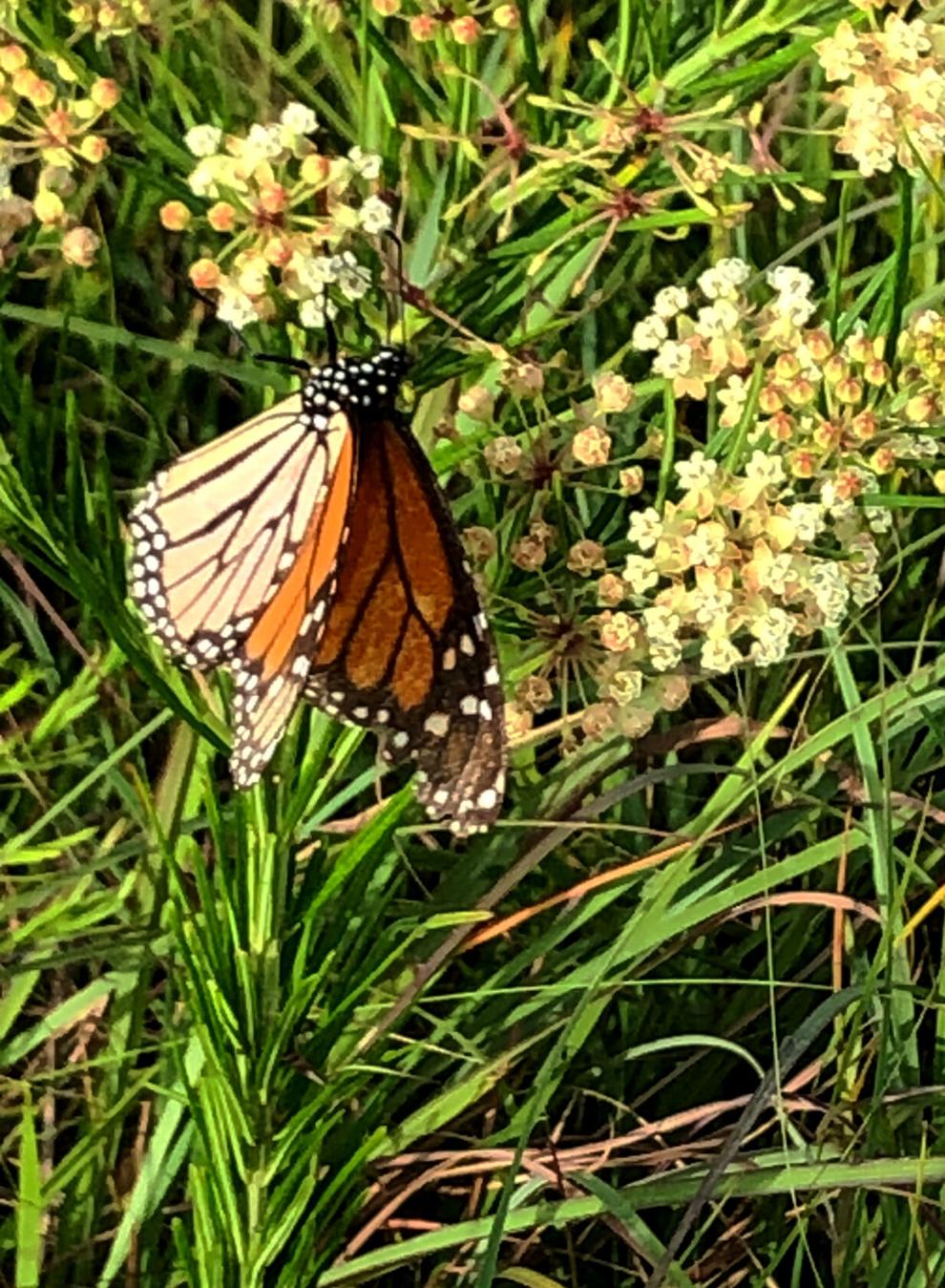 Walking the Rae Letsinger Prairie, Huebner pointed out prairie parsley and tiny blue hearts.
"Those are a sign of an intact natural community," he said before he stopped to gather seeds from a nearby obedient plant, also called false dragonhead. He then pointed to several mima mounds, small rises in the ground that are another indication of unplowed prairie.
With its latest acquisitions, the nonprofit Missouri Prairie Foundation, which has existed since 1966, now owns or manages 4,100 surviving acres of virgin prairie. The group also works with private landowners, promotes the use of native plants and publishes a periodic magazine, the Missouri Prairie Journal. The foundation is supported by nearly 1,500 members as well as donations and grants.
"Our mission is to protect original unplowed prairie and other native grasslands as well," Davit said. "As more people become aware of the work we are doing, they want to support it."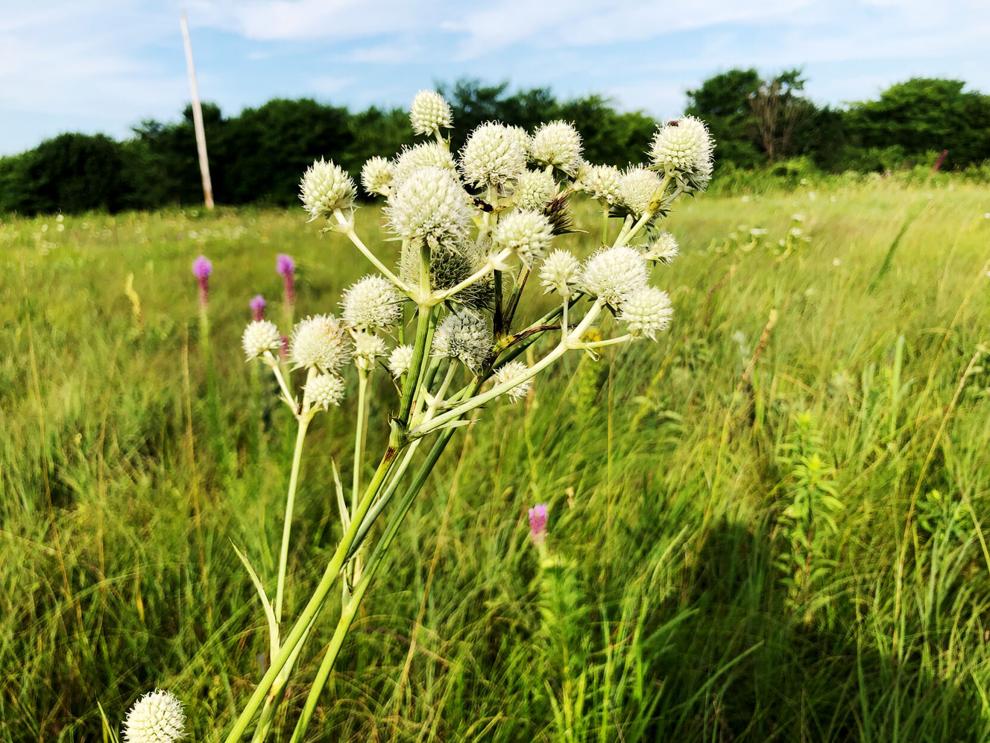 She acknowledged the group is driven by a sense or urgency. When Missouri became a state 200 years ago this summer, there were an estimated 15 million acres of tallgrass prairie.
"Today there is less that 51,000 intact scattered acres," Davit said.
"We're on a mission," she said.
But as Missouri's prairie was being plowed or otherwise lost, scientists began to more deeply understand its importance — to pollinators, to grassland birds, to water quality and to carbon storage.
They also began to recognize it as one of the most diverse ecosystems in the world. In fact, in 2019, the foundation's 160-acre Penn-Sylvania Prairie near Lockwood set a world record, with 46 native plant species measured in a 20-by-20-inch frame. In all, 289 native plant species have been recorded there. Golden Prairie in Dade County is home to 320 species, many of them species of conservation concern.
The Missouri Prairie Foundation purchased the Rae Letsinger Prairie from the Pauline Gillett Trust, and it has been named for Rae Letsinger, who died in 2018. His sister, Joan Letsinger, purchased naming rights to honor her brother, who, although not formally trained as an entomologist, became an expert in butterflies and moths, Davit said. During his lifetime, Letsinger accumulated one of the largest private insect collections in Missouri with more than 22,000 specimens of more than 1,400 species, the vast majority of them moths. It was eventually donated to the Enns Entomology Museum at the University of Missouri in Columbia.
"He would be stunned," Joan said of the decision to name the prairie after her brother.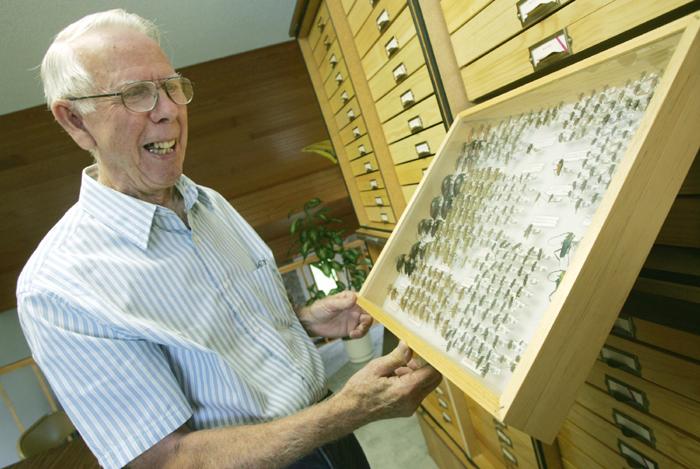 She said his collecting started nearly 50 years ago when he was asked to help a niece with a science project.
"He just got interested in it," she said. "Before you knew it, he had 22,000 specimens."
The Rae Letsinger Prairie is in Newton County, at the northeast corner of Terrier and Aspen roads.